Life Style
Thế Giới
6 habits most people do because they think they are healthy, but turn out to bring unexpected harm
To have a healthy body, we often try to maintain habits such as getting up early to exercise, drinking a lot of water or eating less sugar. However, these habits also sometimes bring incalculable harm to our own body.
1. Get up early to exercise
Morning exercise is considered one of the habits that need to be maintained every day. It helps us keep our spirits up throughout the day and also helps the body regulate snack cravings.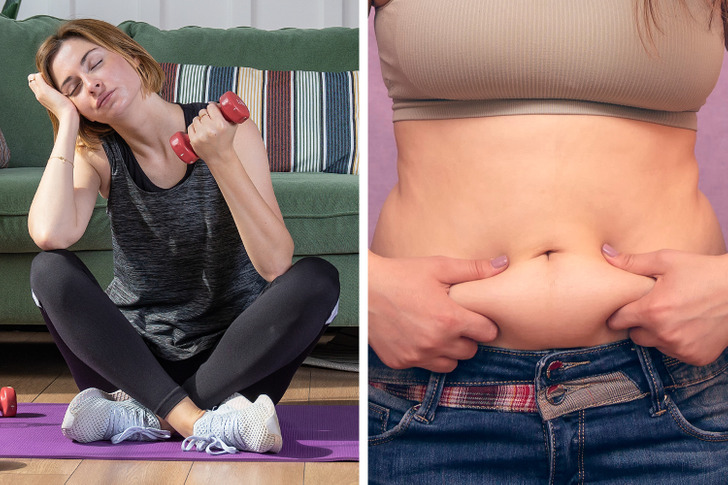 Giving up good sleep to exercise is harmful to the body
However, if you force yourself to wake up without getting enough sleep to exercise, this is definitely not beneficial. Instead, the fact that the body has not recovered enough energy to have to enter practice will do increased hunger, leading to a higher risk of weight gain and obesity.
2. Daily exercise

Having a regular exercise plan is definitely one of the best habits. Even so, you should take a day to rest after every 7-10 consecutive days of training. The reason is because muscle tissue damaged during exercise takes time to recover.
At the same time, this break will also help the amount of lactic acid and glycogen in the body to be regenerated. This gives you time to grow stronger and reduces the risk of injury during exercise.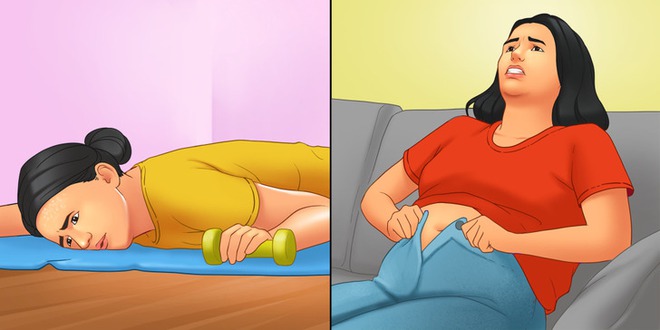 Excessive exercise can cause belly fat to increase
Working out continuously for days without proper breaks can quickly tire your body and cause belly fat to increase due to a stress hormone that affects your metabolism.
3. Don't eat fat

Fat is often considered as one of the unhealthy substances. However, this is still an essential substance, helping the human body to absorb vitamins and minerals Supports the growth of cell hormone production processes.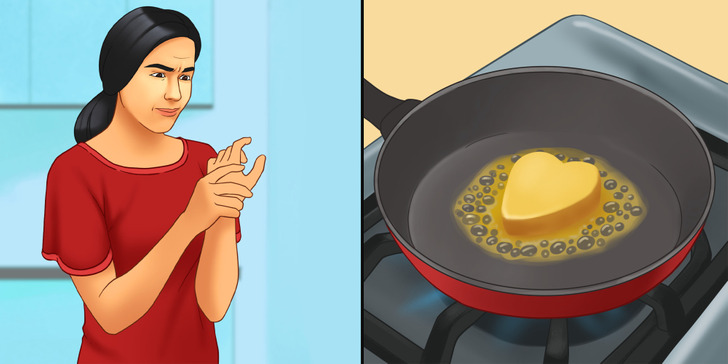 Using good fats helps the body absorb vitamins more easily
If you feel sluggish, are constantly hungry, have joint pain or have more colds than usual, healthy fats from cheese, eggs, avocado or olive oil, etc. will help you reduce this condition. Also, try to use good fats instead Fat from fast food, animal fat!
4. Cut out sugar from your diet completely
Nowadays, many people have the habit of cutting sugar from their diet to avoid the risk of diabetes and accelerated aging. Cutting down on sugar also helps you sleep better and lose weight easier.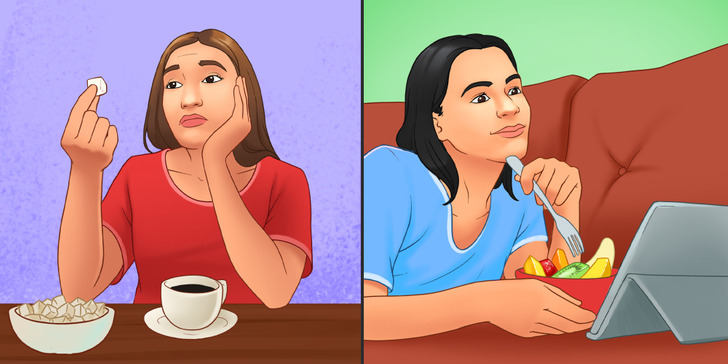 Sugar cutting needs to be done the right way
However, a sugar intolerance can speed up the consumption of products like artificial colors or sweeteners. This increases the risk of diabetes and obesity.
To get the necessary amount of sugar and good for the body, choose to eat whole fruits instead of juice or cookies and cakes. That way, you will also consume more natural fiber that is good for the body.
5. Only eat salad with meals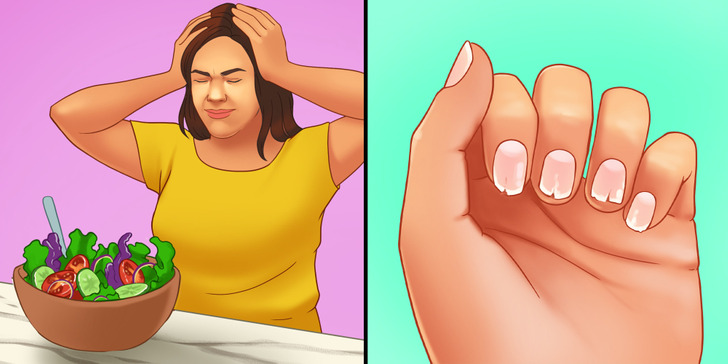 The body needs to be loaded with enough protein such as meat, fish, eggs, …
Salads are great, but if you only fill your stomach with vegetables, you may not be able to guarantee the amount of protein your body needs. Protein plays an important role in creating and maintaining cells in the body. Without it, we can lose muscle groups and weaken the immune system, and also make hair and nails weaker.
6. Drinking too much water
This can be considered the most common misconception by many people when it is assumed that water makes up most of our body weight so we need to drink as much water as possible.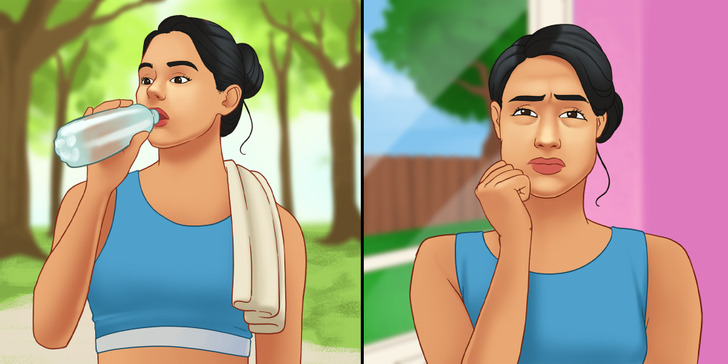 Drinking too much water is not good
Although not drinking enough water can have negative effects on our health, drinking too much water can also cause the body to encounter other serious conditions.
Accordingly, when the body is in a state of "excess water", the amount of salt and other electrolytes in the body will become too dilute and cause the body's functions to be affected, especially the kidneys. In addition, drinking water continuously will also reduce the concentration of sodium in the blood and cause the body's cells to swell, including brain cells.
Source: Bright Side
https://kenh14.vn/6-thoi-quen-hau-het-moi-nguoi-deu-lam-vi-tuong-co-ich-cho-suc-khoe-nhung-hoa-ra-mang-lai- tac-hai-non-ngo-20220510142341242.chn
You are reading the article
6 habits most people do because they think they are healthy, but turn out to bring unexpected harm

at
Blogtuan.info
– Source:
Kenh14.Vn
– Read the original article
here