Thế Giới
China has the 5th high-speed rail line reaching 350 km/h
China
has the 5th high-speed railway with a speed of 350km/h, connecting the capital Beijing with the city of Guangzhou, Guangdong province in the south.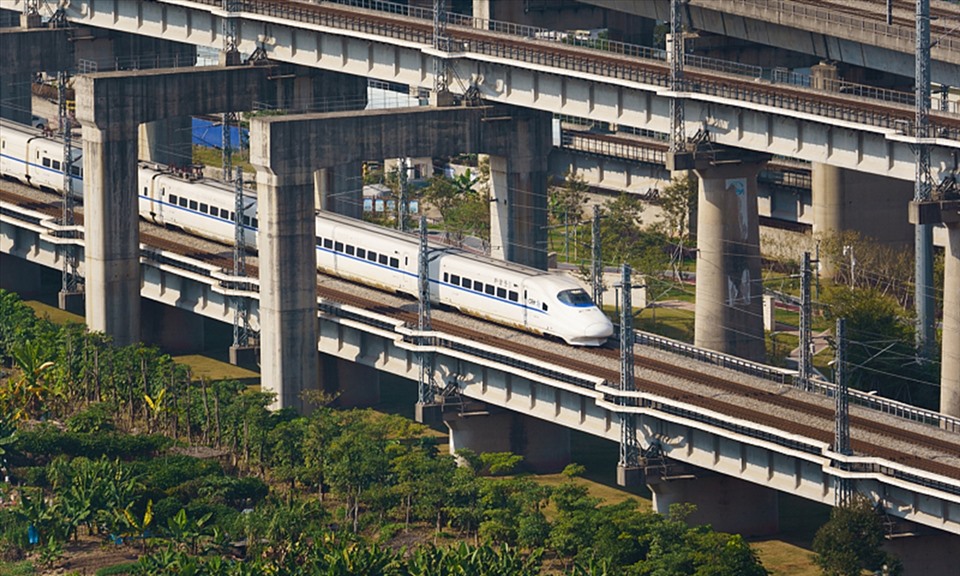 On May 13, the Corporation China Railway announced that the high-speed railway connecting Beijing with Guangzhou will reach operating speeds of 350 km/h in June, becoming the fifth high-speed railway line in China to operate at such speeds.
Starting on June 20, the section connecting Beijing with Wuhan, the capital of Hubei province, central China will operate at a speed of 350 km/h. The Beijing – Wuhan section completed testing on May 13, marking an important achievement in the construction of a safety standard line of the Beijing – Guangzhou high-speed railway.
Usage test high speed train Renaissance and high-speed integrated test vehicle, for comprehensive testing of uplink, bridge, telecommunications system, signal and overhead line. During testing, the train's speed used to reach 385.1 km/h.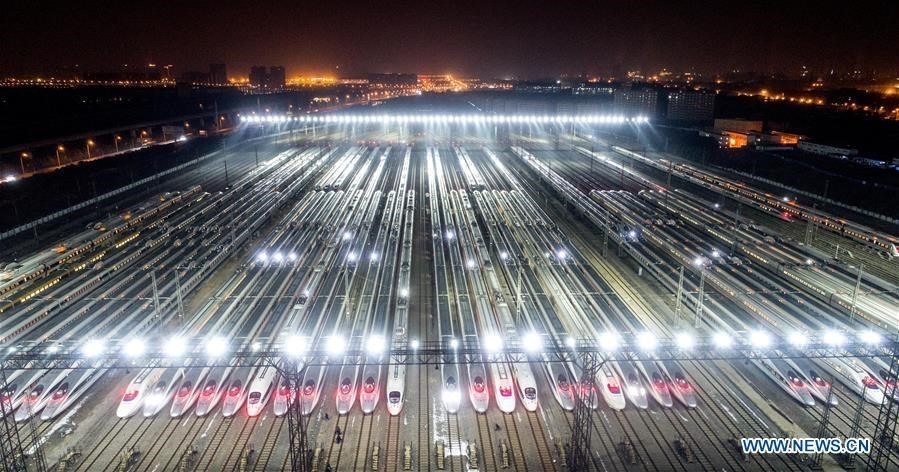 After accelerating, the minimum travel time from Beijing to Wuhan will be reduced to 3 hours 48 minutes.
The current maximum operating speed of the Beijing-Guangzhou railway is 310 km/h. In particular, the Wuhan – Guangzhou section, opened in 2009, initially operated at a speed of 350 km/h, but then reduced to 300 km/h since 2011. The Beijing – Wuhan section, opened in 2012, operating between 300 and 310 km/h.
Construction of the Beijing-Guangzhou high-speed railway, with a total length of 2,300 km, was completed in December 2012. To date, this railway has transported 1.6 billion passengers.
Currently, in China, there are only 4 high-speed railway lines operating with a speed of 350 km/h: Beijing – Shanghai high-speed railway, Beijing – Tianjin intercity railway, Chengdu high-speed railway – Chongqing and some sections of the Beijing – Zhangjiakou high-speed railway.
Except for maglev trains, 350 km/h is the fastest speed in the world in land transport, and China's high-speed railway is also the fastest in the world.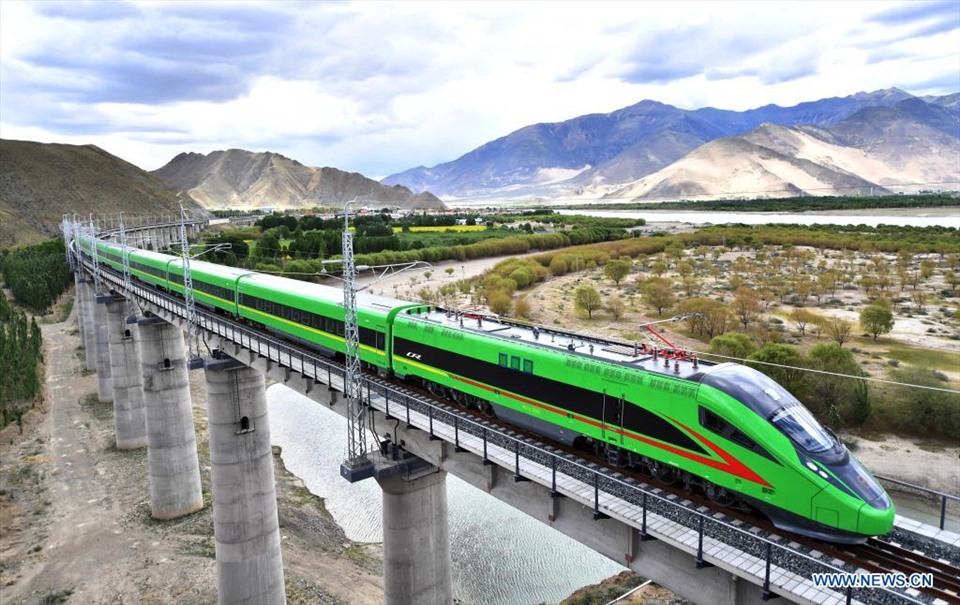 According to the Global Times, higher-quality standard trains and the Fuxing high-speed train will operate between Beijing and Wuhan starting from June 20. Tickets will be sold based on market prices, starting at 410 yuan ($60.4).
Ye Yangsheng, chief engineer of China Railway Corporation, said it is a complex and systematic project to promote the standardization of high-speed railways operating at 350 km/h, taking into account technical condition, market demand, operating costs and environmental improvement.
According to China Railway Corporation, the section connecting Wuhan with Guangzhou has been in operation for a relatively long time, "with more tunnels, external environmental influences, and many track defects". The group will carry out a comprehensive upgrade of this section to pave the way for increased speed.
Among the lines China high speed railway has a design speed of 350 km / h, there are still more than 20 routes that have not reached the design speed, according to the news site jiemian.com.
You are reading the article
China has the 5th high-speed rail line reaching 350 km/h
at Blogtuan.info – Source: laodong.vn – Read the original article here