Tin
Hundreds of people lined up to rescue 229 pigs that were struck by lightning
Hundreds of people lined up from 6 p.m. until nearly 2 a.m. the next day to rescue 229 slaughtered pigs that were killed by lightning from a pig farm in Thai Binh.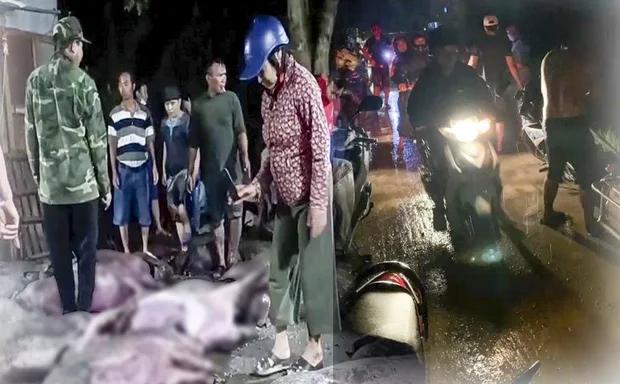 People lined up to rescue a pig farm that was struck by lightning in the night
On the afternoon of May 12, due to the influence of heavy rain and thunderstorms, the pig farm of Mr. Hoang Van Nha (54 years old) in Tran Phu village (Tay Do commune, Hung Ha district, Thai Binh) was damaged. lightning strike hit.
All of the family's 229 pigs about to be released from the barn were killed by lightning. In which, there are 151 animals weighing 140 kg / 1, 78 weighing 120 kg / 1 and many items, vehicles and furniture that were burned and seriously damaged. Total damage was estimated at over 2 billion VND.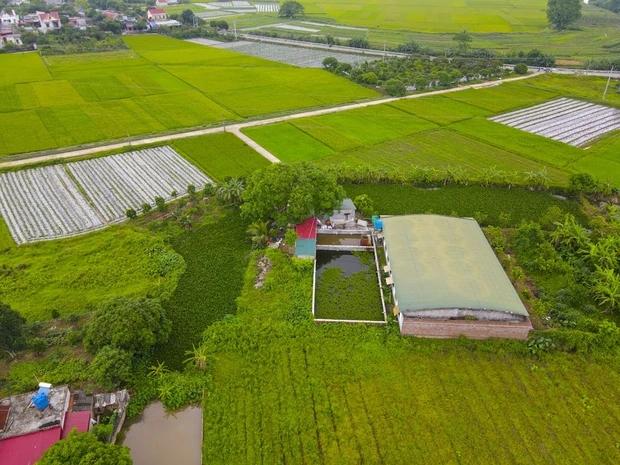 The pig farm of Mr. Hoang Van Nha's family in Tran Phu village, Tay Do commune, Hung Ha district, Thai Binh.
Lost eyes watching billions of dong property burned by lightning
This morning May 13, reporters were present at Mr. Nha's pig farm – a separate breeding area in the field of Tran Phu village. Here, many relatives, relatives and neighbors were present early to encourage and share with their families.
The livestock barn with an area of ​​​​about 600m2 suffered heavy damage, scattered bricks and mortar, the walls were covered with black smoke, molten electrical wires were still inert, each copper wire, dozens of pig feeders could not be reused, the system The ventilation system was completely broken, the water pipes were bent and twisted by the heat.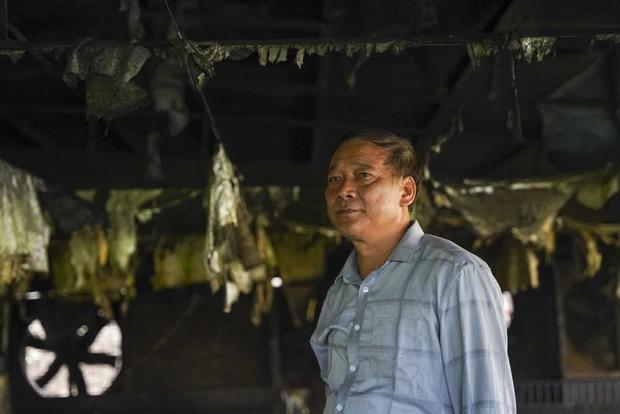 Mr. Nha was full of sadness, helplessly watching the property fall apart in a moment.
Although the incident has taken place for a day, standing in the pig barn area still feels oppressive and suffocating. Mr. Nha looked at the property that took years to build, now only a ruin and brokenness.
If not for this incident, in just a week, these pigs will be sold to help him earn nearly 2 billion dong. This money, in addition to investing in reproduction to buy breed and feed for the next pig crop, he also uses to pay for loans from banks, relatives, neighbors and friends.
Yesterday afternoon, when it started to rain heavily, Mr. Nha looked on the security camera to see if the farm had a power outage, at that time the pig farm was still normal. But just a few minutes later, while running the generator at home, Mr. Nha was informed by a nearby resident: "Your house was struck by lightning and burned red!"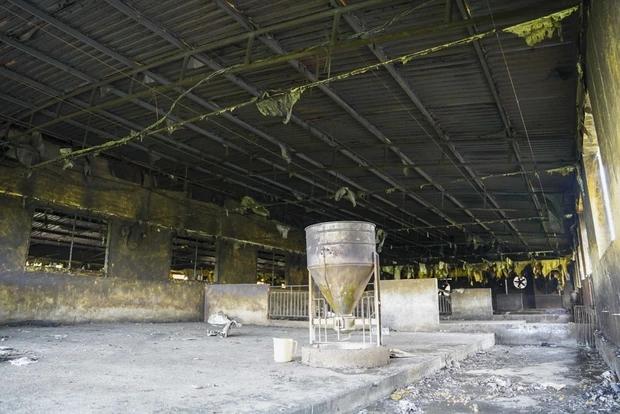 The pig farm was burnt down and ruined after lightning strikes.
Unable to mobilize many people, Mr. Nha hurriedly and another person ran out to see. At this time, the outdoor unit was still burning, the smoke inside was black, so I had to open the window and see the whole herd of pigs lying dead, only a few were still alive. So he lost a total of more than 30 tons of pigs.
The functional departments of Thai Binh province, Hung Ha district and Tay Do commune immediately came to record the scene, counted the damage caused by lightning, and made an initial record of the incident.
Hundreds of people lined up in the middle of the night to rescue the pig farm
With that, right after the incident was shared on social networkpeople in neighboring communes and neighboring districts (Dong Hung, Quynh Phu, Vu Thu),… flocked to support the owner in timely consumption of the pig that had just been struck by lightning.
The scene of hundreds of people engrossed with many vehicles such as buggies, motorbikes, trucks and cars with lights on in the middle of the night, making the narrow, narrow village road nearly 500m long, moved Mr. Nha. One hand each, no one told anyone, patiently waiting for rescue from 5:30 pm until nearly 2 am the next day.

Hundreds of people lined up in the middle of the night to rescue a pig farm hit by lightning, May 12
Witnessing that scene, although his heart was troubled, Mr. Nha could not hide his emotion. The cooperation, unanimity and help of people in this difficult situation helped his family get rid of a small part of capital.
Mr. Nguyen Van Buong (56 years old, a relative of Mr. Nha said), so far this is the biggest damage caused by natural disasters in the area. Knowing about the incident, Mr. Buong and many relatives in the village came down to support Mr. Nha's family in consuming pork.
Meanwhile, Mrs. Hoang Thi Ve, Mr. Nha's sister sadly said:How much money, wealth and merit did the uncle and aunt put into more than 200 pigs like this. All of a sudden, when this incident happens, we will never be able to recover."
Mr. Nguyen Xuan Oanh, Chairman of Tay Do Commune Farmers' Association, one of the first two people to call Nha about the lightning strike said: Since the incident happened until now, Mr. Oanh has always been at the scene. coordinate with competent agencies to make minutes on the case.
"Mr. Nha was originally from Mau Lam village, Dong Do commune, but came to Tay Do commune to invest in a large-scale and modern livestock farm, becoming the largest pig farm in the area. With that in mind, from the union side, I have proposed to state agencies and superior associations to have a plan to support capital to help Mr. Nha's household continue to invest in production."Mr. Oanh said.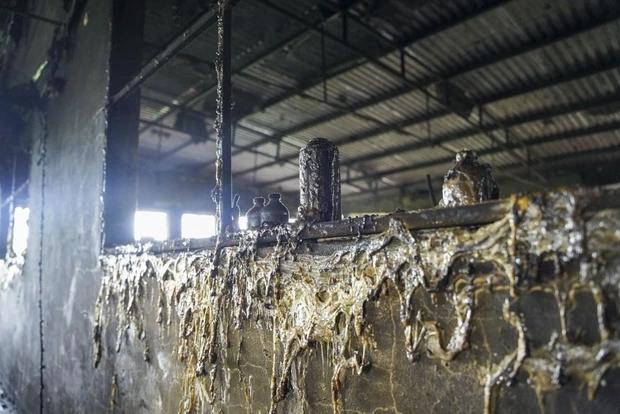 Plastic baffle melts due to the heat of the fire caused by lightning
It is known that Mr. Nha has lived by raising pigs for decades. Only started to expand the scale in 2009 and built the farm in 2017. Experiencing two crises, free-falling pork prices in 2017 and African swine fever in 2019 have made the family economy even more difficult. Now the total amount of debt that the family has to bear has reached nearly 3 billion dong.
"Today, comrade Director of Department of Agriculture and Rural Development of Thai Binh province also came to encourage me, saying that I would give some support. On this occasion, I also hope that all levels and sectors will pay attention to gain experience. The cost of renovating the farm, stabilizing production soon. This property alone is not enough for my family, mostly bank loans, brothers and relatives with the desire to rise out of poverty." Mr. Nha expressed.
Some more pictures of the fire: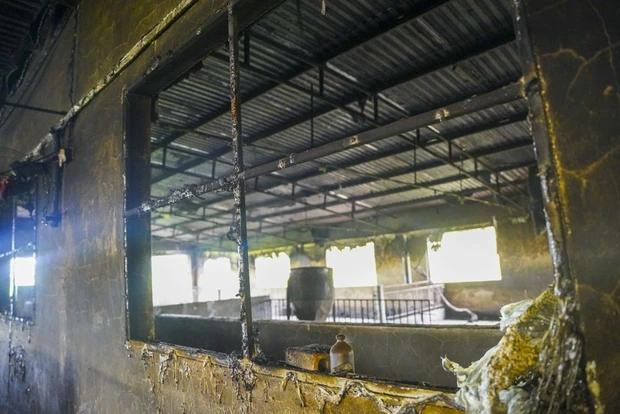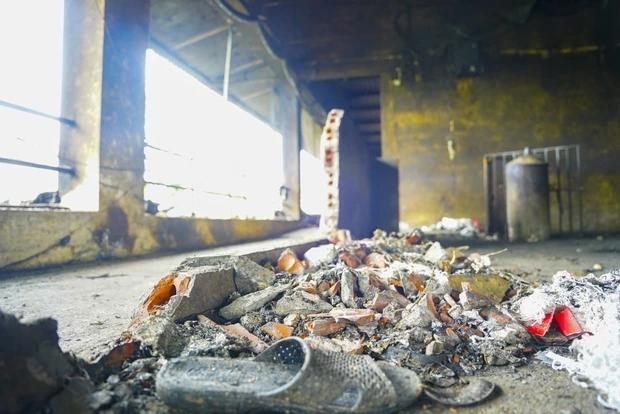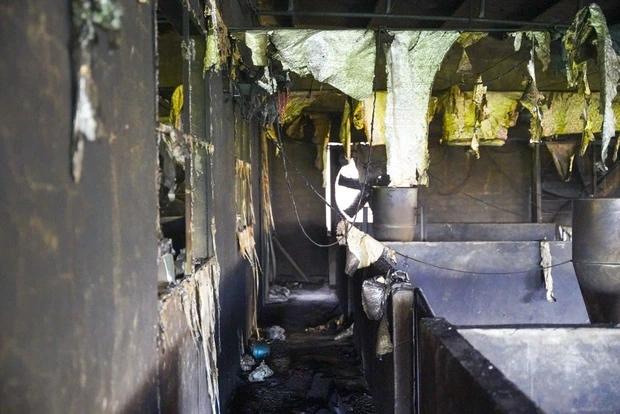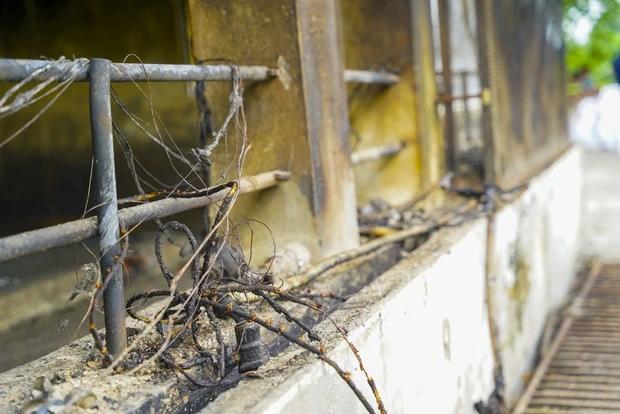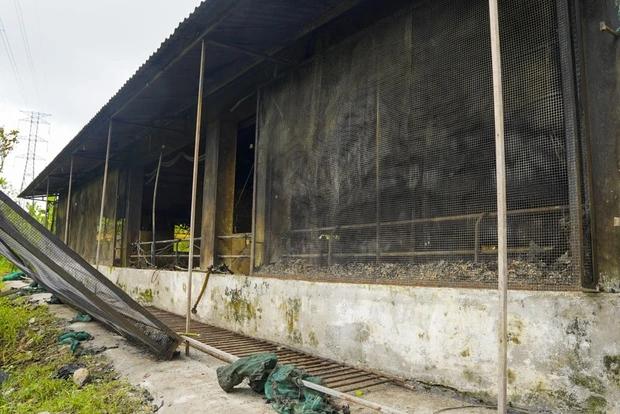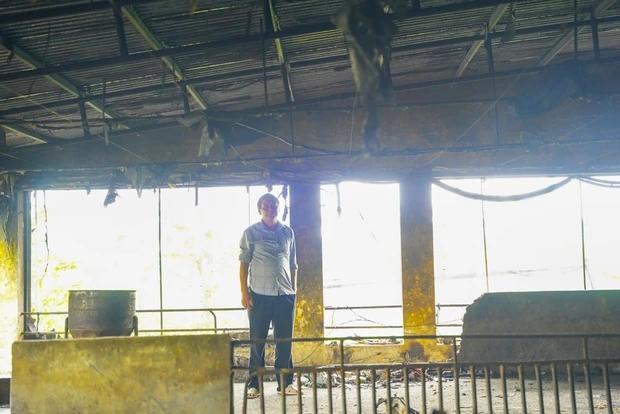 Lightning kills 229 pigs in Thai Binh
According to Young Intellectuals
You are reading the article
Hundreds of people lined up to rescue 229 pigs that were struck by lightning

at
Blogtuan.info
– Source:
2sao.vn
– Read the original article
here