Movie Love sunny day about is causing fierce controversy for the audience with disturbing details. Specifically, the character Thuong (played by Thu Ha) plays the role of sister-in-law, but constantly presses on her sister-in-law and younger brother. When Thuong defaulted on his debt, in addition to forcing his parents to sell his house to pay his debt, Thuong also incited his mother to move to his sister-in-law's house, and his younger brother lived with a conspiracy to appropriate the whole house.
In the latest episode, Thuong calmly ate a bowl of stewed porridge that Khanh (Lan Phuong) kept for his children. When reminded by her sister-in-law, Thuong not only showed an unruly attitude but also spit the porridge in her mouth straight into the bowl.
This episode made the audience watching the film extremely angry, not sparingly scolding the character Thuong. Some viewers commented: "This is really a nightmare sister-in-law", "Why is there such a wretched uncle", "It's maddening to watch"…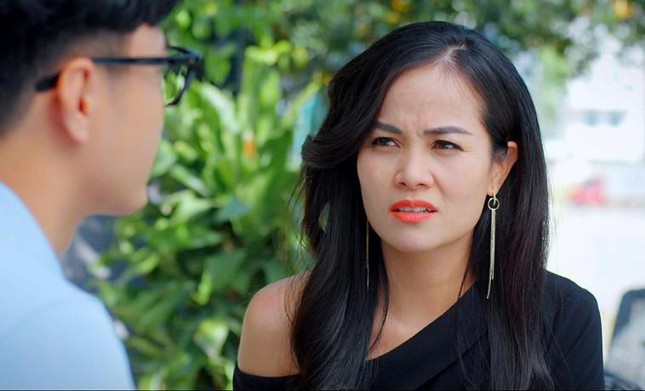 Sharing about Thuong's character, actress Thu Ha revealed that she herself felt uncomfortable with her character.
The role of Thuong in "Thuong on a sunny day" marks her return after many years of absence. Aren't you afraid to "come back" with such an annoying villain?
– In the past, I used to take on terrible and fierce roles, so perhaps when I mention me, the director and production organization will immediately think of villains.
At first, I was also a little hesitant about the character of Thuong, but the director and production organization convinced me. Everyone said that this character is very impressive, suitable for me to "re-export". And indeed, even I feel that Thuong is very impressed.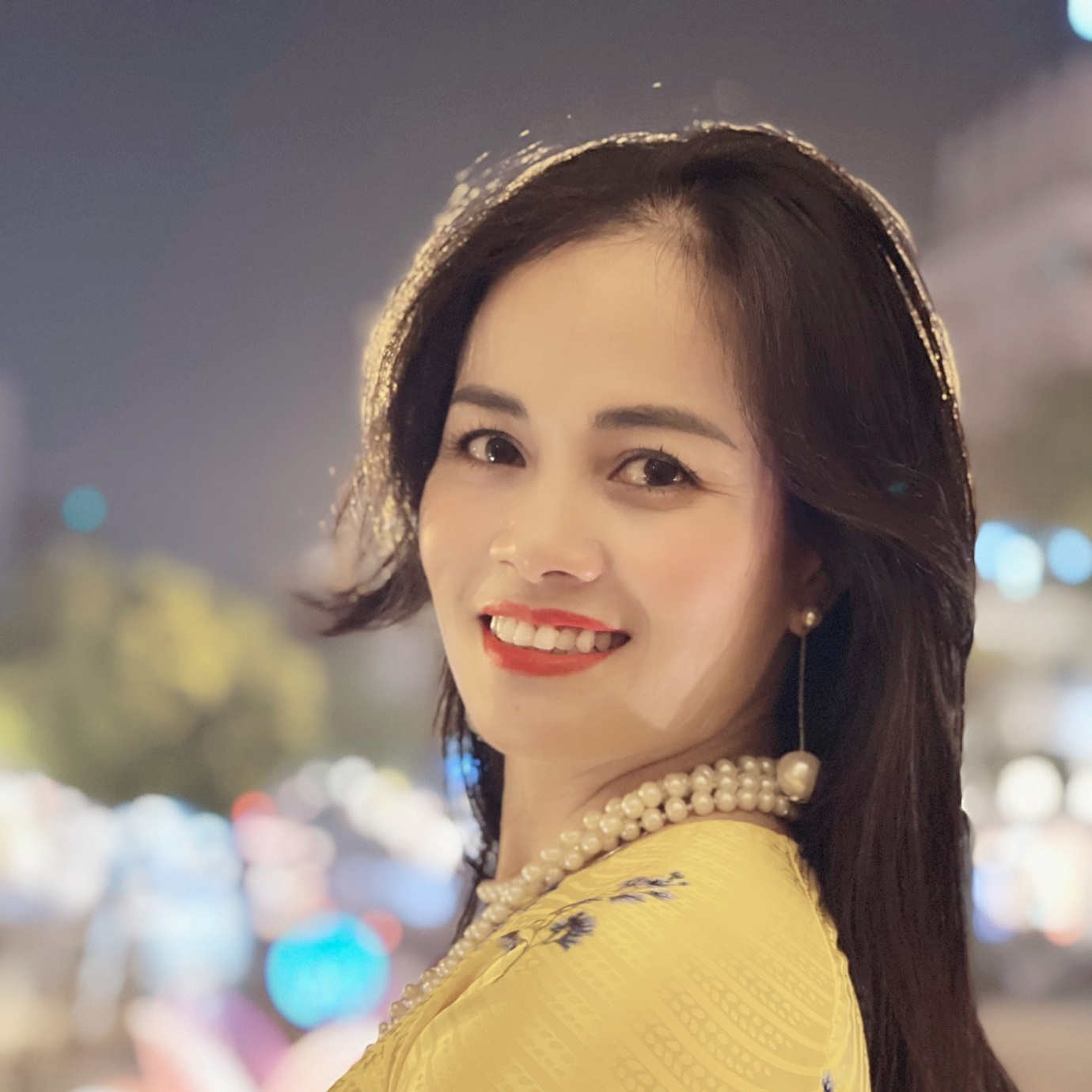 Having been absent for many years, now that she has appeared, she has faced a harsh reaction from the audience, how do you feel?
– I find it interesting! To be honest, ever since filming started, the crew members have been doing the thought work for me. I myself also know that my character will of course have to receive "brick".
But as an actor, having to act to the fullest, I accept the audience's harsh comments for my character. And the more harshly the audience reacts to Thuong, it means that I have completed my role well.
So I feel happy and interesting. I often joke with everyone in the film crew that I have already bought the land, now just waiting for "brick and stone" from the audience to build a villa!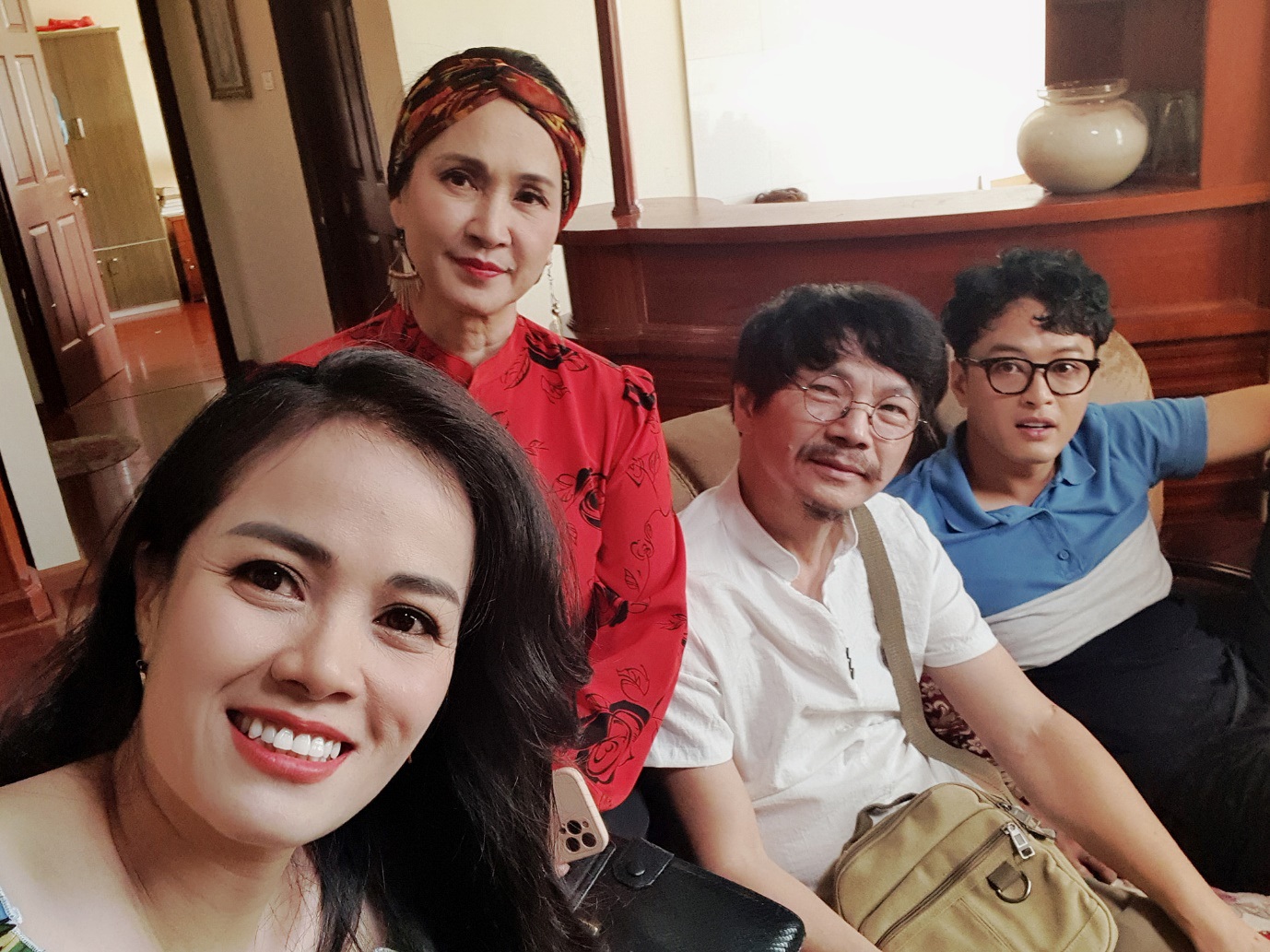 In the latest episode, Thuong has a scene that haunts many people, that is when… "eating pictures" of the children's porridge bowls. Can you share more about this scene?
– The day when Thuong was filming the scene where Thuong ate a bowl of porridge from his grandchildren, I was like "going to the field". At that time, I kept reminding myself that I had to be terrible and shameless in this scene in order to fully show the evil and depraved nature of the character.
And I acted with all those emotions, showing all the brazenness and debauchery in every action and gesture. I feel satisfied with this scene.
To the point that after finishing the scene, I looked at the two young co-stars (playing the role of Sam and So) and felt guilty. I hugged my children, apologized and explained: "I'm sorry, it's just like that in the movie, but not in real life".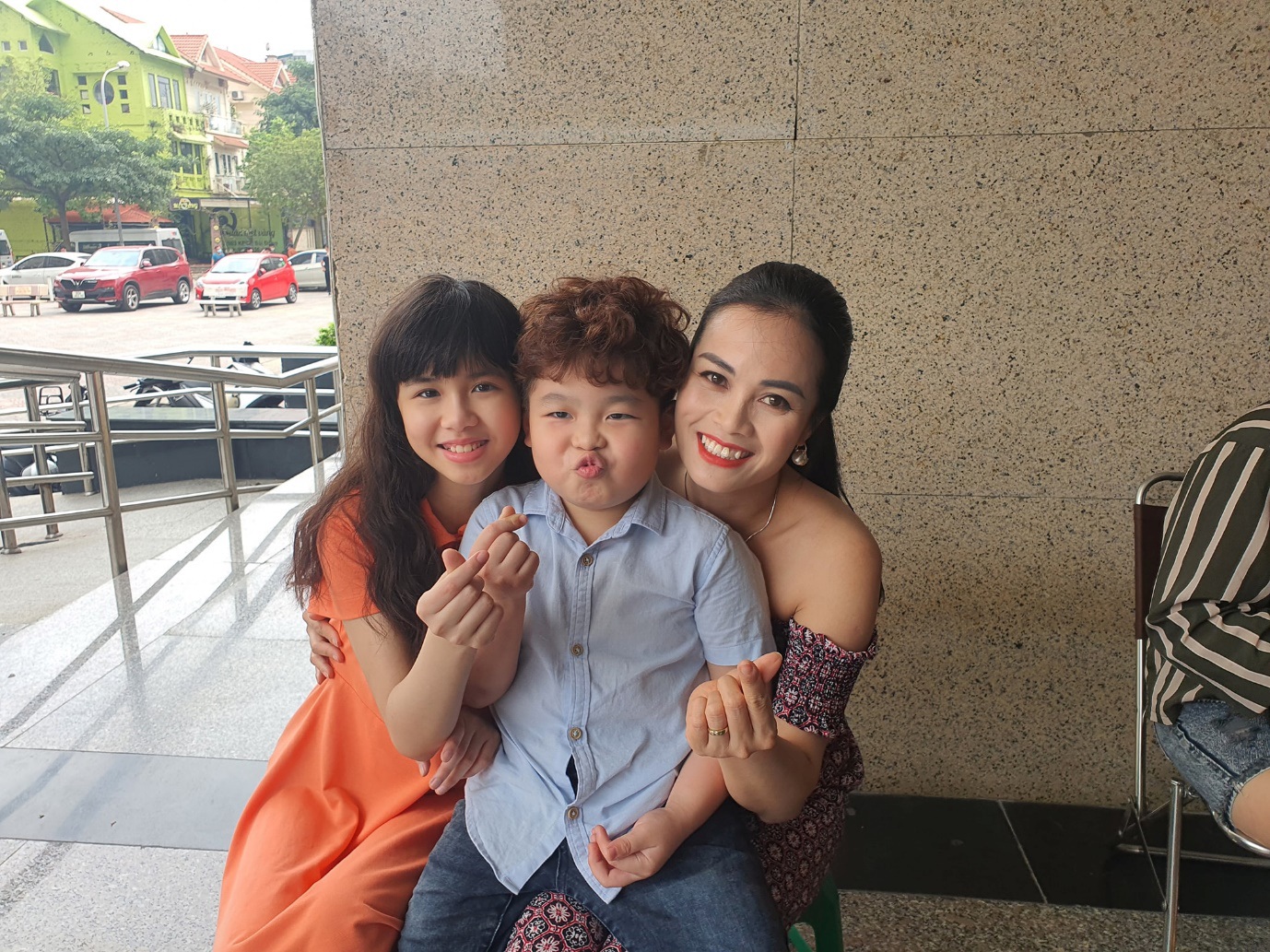 Did you know that when the audience finished watching, a lot of people commented on sentences like "damn", "what kind of uncle eats your picture"…
– When I look back at my own scenes, I also find this character miserable! It is true that in the world there cannot be such a brazen, shameless person. So it's normal for the audience to react like that, I accept it and I'm grateful that they understood my character so well (laughs).
It seems that you are very interested in the scene of "eating pictures" for the children's part?
– Honestly, the behind-the-scenes of this scene still haunts me to this day. I have an interesting memory in my professional life, just because of this scene. It's not just because of being "fluffed up" in acting, but because the backstage of the scene is also very special.
Everyone who has seen the movie knows that, Thuong spat back the porridge in his mouth into the bowl to show his attitude to his sister-in-law when she was reminded of her "eating pictures". To complete this scene, I had to do it 3 times to accommodate all 3 sizes of full, medium, and close-up scenes.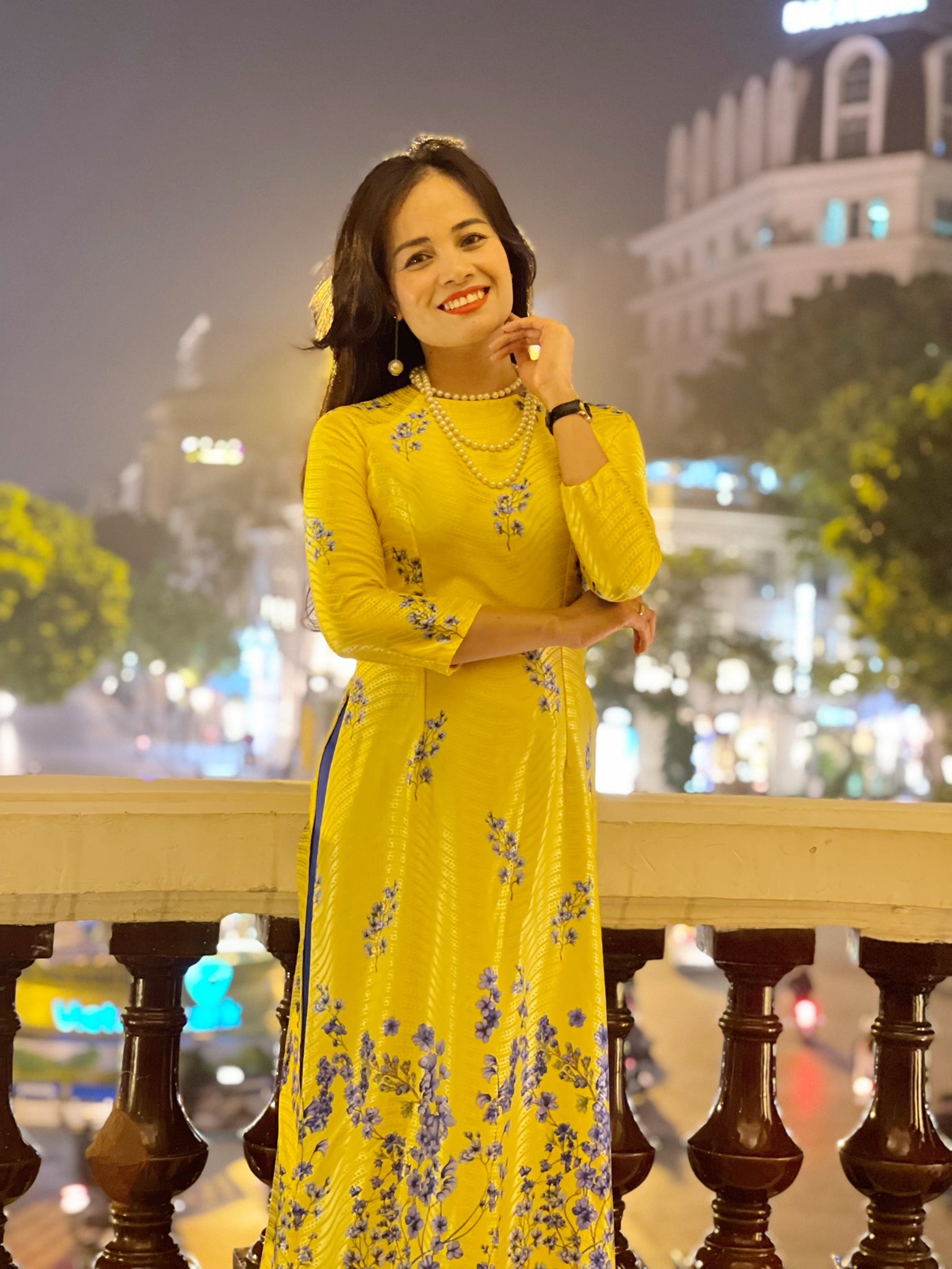 And that means I still have to eat the bowl of porridge that I just spit in. The props only prepared one bowl of porridge, so I had to use a spoon to scrape away the porridge that had just been spit on and then continue to eat to shoot the next scene.
At first, I felt terrible, so I asked the props to buy another bowl. But time did not allow, so I had to reuse the original bowl of porridge. You see, being an actor and doing scenes is not fun either!
The audience is simultaneously expecting her to play her role so that Khanh and Duc will not suffer, can you reveal when Thuong will be paid the price?
– Of course, the villain will have to have a proper ending, the audience can rest assured that Thuong cannot peacefully "steal" Khanh and Duc's house!
But everyone who follows the film's pages knows that Khanh and Duc will still have to endure Thuong's torment for a long time. It is not until this couple divorces that they can get rid of this "nightmare sister-in-law".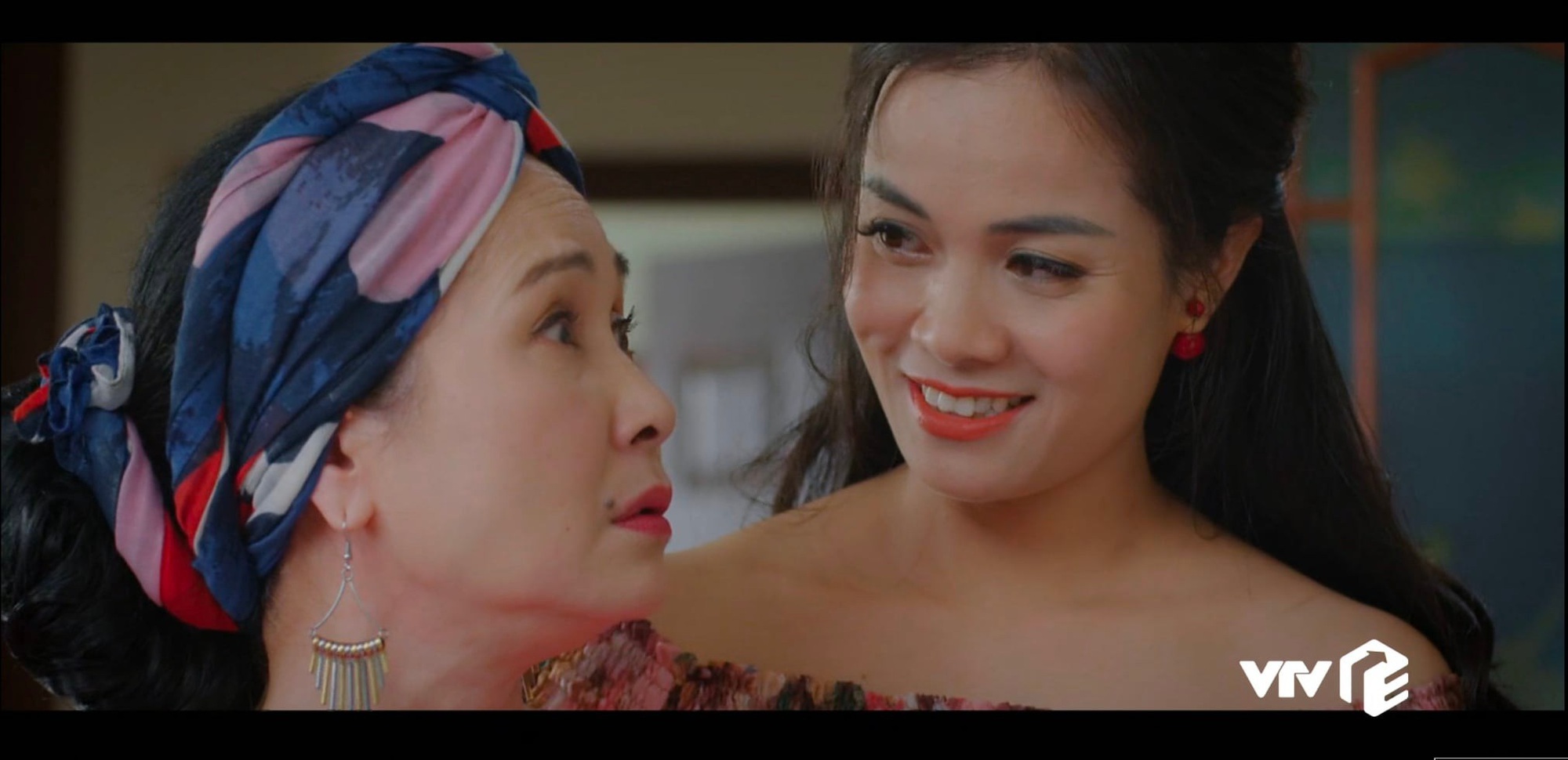 On the film's fanpage, many viewers shared that the character of the sister-in-law, the mother-in-law of "Thuong on a sunny day" makes young girls afraid of getting married. What do you think about this?
– I believe there is no sister-in-law in the world who is so hateful, scary and shameless. Moreover, the girls now are also very brave and individual, it is not easy for them to endure and be patient like Khanh's character.
So I think these comments of the audience are just to express their feelings about the plot in the movie, no one is afraid to get married just because of the character in the movie!
Thank you for sharing these!