Thị trường
Investing in real estate in Phu Quoc at this time is too late for this reason
Investing in real estate Phu Quoc at this time is too late, when the land price in Phu Quoc has increased much to the 'peak' level and is now the end of the 'wave', the market will adjust in the coming time. .
During the holidays of April 30 and May 1, Phu Quoc welcomed about 127,000 visitors, including about 4,300 international visitors. This number is causing Ms. Thanh Hang, a real estate investor in Hanoi to "pour" money to invest in real estate in Phu Quoc.
Ms. Hang said that, if not affected by the epidemic, Phu Quoc will welcome more tourists and real estate will still have the potential to increase prices.
However, Ms. Hang wondered, in the past, land in Phu Quoc used to be "hot" when it was announced that it would become a special economic zone and when Phu Quoc moved to the city, would the investment price at this time be too high? high, risky or not?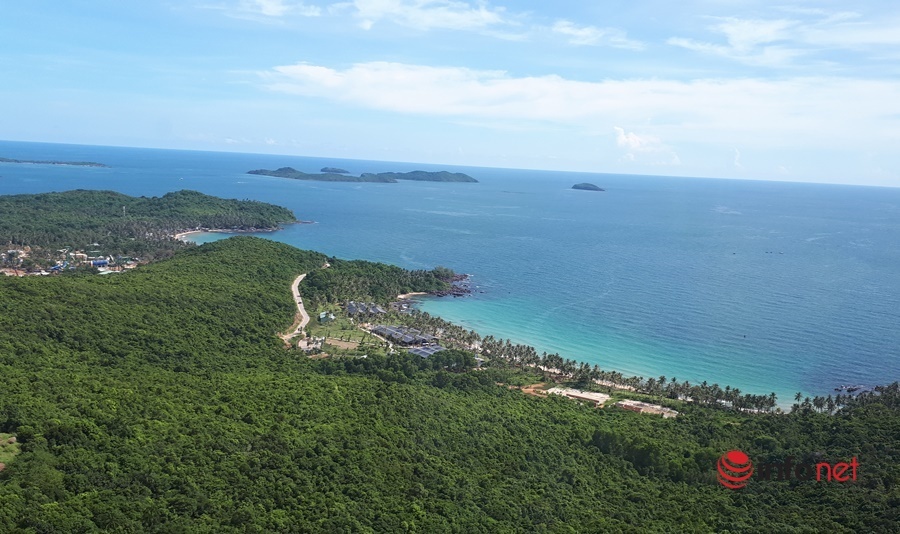 According to experts, it is too late to invest in Phu Quoc real estate at this time, when land prices in Phu Quoc have increased much to the 'peak' level and is now the end of the 'wave'…. (Photo: ID)
Evaluation of the current real estate market, share with PV InfonetNguyen Vu Cao, Chairman of Van Khang Phat Board of Directors, said that real estate prices have been "blown" too high compared to per capita income and the market in general is going down and there will be a cycle. Deep discounts in the near future.
As for the Phu Quoc market, Mr. Cao said, this is a market for tourism more and there is no market for accommodation needs, so real estate for tourism will only develop to a certain extent. just some degree.
While domestic tourists are not high, the population in Phu Quoc is not large, most speculators buy it there, if there is no added value, it is difficult to develop.
Therefore, according to Mr. Cao, it is too late to invest in Phu Quoc real estate at this time, when the land price in Phu Quoc has increased much to the 'peak' level and is now the end of the 'wave'. The market will correct.
"Land in Phu Quoc 'stork' still keeps 'blowing' prices up, but the basis for price increase is not enough basis compared to the general market. Moreover, the State is also controlling the cost and capital issues for real estate, so it is difficult to increase prices anymore," said Mr. Cao.
For investors who still want to 'pour' money into the Phu Quoc market, Cao noted, it is necessary to pay attention to the legality, the red book must be enough because in Phu Quoc there are many protective forests and the ability to convert land very difficult.
Given that each person has their own investment perspective, with Mr. Cao personally, he shared his opinion that he would not choose to invest in Phu Quoc real estate because the price is too high compared to the existing platform in Phu Quoc. and compared to the national market such as Nha Trang, Da Nang, Ha Long, Hai Phong…. The cities themselves have developed synchronously, but Phu Quoc has no infrastructure, but the land price has been "pushed" to too high, at 100-200 million VND/m2.
According to Mr. Cao, from 2016-2018, Phu Quoc land "fevered", since then the price has not increased much, the general level of Phu Quoc market has been flat for the past few years.
"When the general market has grown too high, plus the Government is tight on laws and banks are tight on capital, it is not reasonable to invest anywhere at this time. It is possible that at this time those who are in stock need to 'push the wave' at the end, so they should make 'waves' in some markets.
Should wait a little longer, when the market reverses to buy it is not too late. In the coming time, many investors will need to discharge their goods and there will be a massive amount of goods," said Cao.
Also, about the past 2-3 years, the price of land in many places has increased, but in Phu Quoc it has not increased much, said Mr. Hoang Lien Son, General Director of Alpha Real Real Estate Brokerage and Investment Joint Stock Company. Note, when investing in Phu Quoc, you should only buy in projects that are fully legal, if you buy land outside, you need to pay attention because a lot of protective forest land, land for perennial crops does not know if it will be converted later. is that Okay.
According to Mr. Son, the upcoming planning of Phu Quoc will be more methodical, strict and keep the forest ratio, it will be difficult to develop more residential land. Therefore, any project that has been planned and done should be invested in that project and those projects will surely increase in price later. When this place is called a 'tourist paradise', more and more investors will join hands to build Phu Quoc.
ID
You are reading the article
Investing in real estate in Phu Quoc at this time is too late for this reason

at
Blogtuan.info
– Source:
infonet.vietnamnet.vn
– Read the original article
here