Life Style
Thế Giới
It turns out that it is not only in Vietnam that there is a custom to burn the bride's ass
It is not unusual for cultures that are geographically close to each other and have had strong past interactions. However, the similarity in a custom between two communities half a world apart is really rare.
About the Ticuna people
The Ticuna are an indigenous tribe in South America, currently in the countries of Brazil, Colombia and Peru. They are the most populous tribe in the Amazon forest and are also known as Magüta, Tucuna or Tikuna. They live in a very closed land and far from water sources, surrounded by the territory of many other tribes.
Because of that geographical situation, the Ticuna people have a very unique genetic and cultural capital compared to the rest of the peoples. Geographic barriers also protect them from many changes of the times and keep their original culture intact.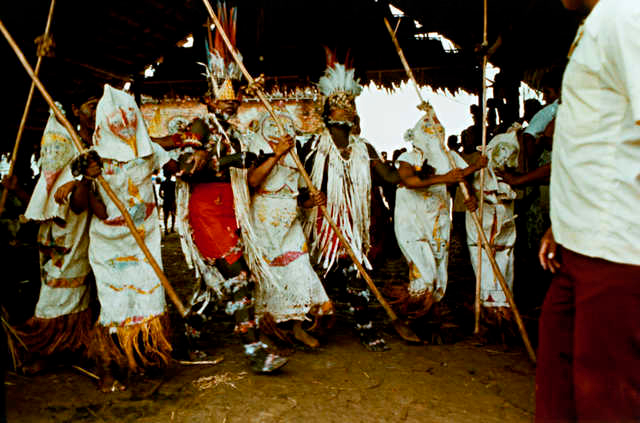 Today, the Ticuna people have integrated into modern life but still maintain many long-standing cultural features. Although they are dressed in Western clothing, they sometimes still wear traditional clothes made from tree bark in temples. festival or perform for visitors. The Ticuna language is transcribed with Latin script and they have a tradition of shamanism.
The spiritual life of the people of Ticuna is quite rich. Many ancient stories and customs of worshiping gods are still maintained to this day. For example, they believe that Ta'e is the protector and ruler of human relationships in the world; Besides that, there are many stories about exorcist heroes.
The Fire Jumping and the Pelazon Ritual
The Ticuna people practice the Pelazon ritual, in which girls will participate in a number of traditional activities to prove they have reached the age of mating. At the end of their first period, young girls will wear a vestment made of eagle feathers and snail shells. After that, they will be painted all black, pulled back their hair and painted with tribal symbols on their heads.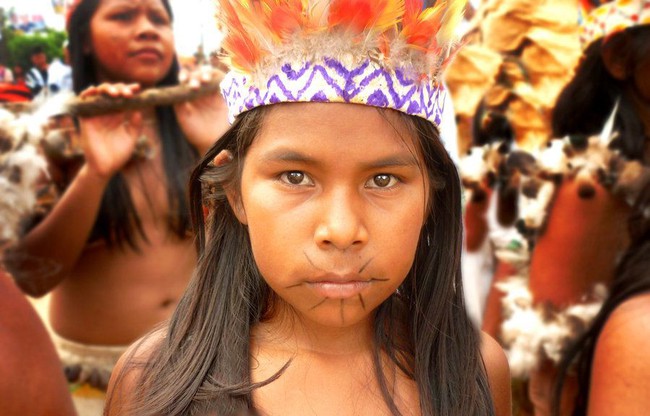 After preparing, the girls will perform a ritual to jump over a fire for 4 days straight. Only upon completion will they be recognized as adults and eligible to marry a foreign boy.
Although there is a difference in meaning as the Ticuna "astral burning" custom carries a symbol of physical and mental maturity, it is not difficult to see its similarity to the custom of burning the astral for previous brides. when returning to her husband's house, which is a ritual with the belief that it will eliminate bad luck.
Where else is there a similar custom?
If the Ticuna tradition of jumping over fire has a difference in meaning from the practice of burning the astral, a similar ancient Persian ritual still maintained today will surprise you.
Accordingly, the ancient Persians (living in Iran and some Middle Eastern countries today) had a ritual called Chaharshanbe Suri performed on the eve of the new year. Accordingly, they will gather in front of a bonfire on New Year's Eve. As dusk falls, everyone jumps over the fire and sings a traditional verse.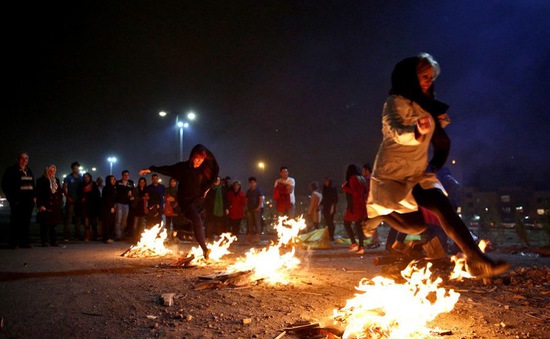 The ritual is said to purify the bad luck of the previous year to welcome good things and luck for the coming new year.
Source: Historyofyesterday
https://afamily.vn/hoa-ra-khong-chi-viet-nam-co-tuc-dot-via-co-dau-ma-mot-noi-khac-cach-nua-vong-trai-dat- supply-lam-dieu-tuong-tu-20220512180831581.chn
You are reading the article
It turns out that it is not only in Vietnam that there is a custom to burn the bride's ass

at
Blogtuan.info
– Source:
Afamily.vn
– Read the original article
here