Business
Poetry Nguyen reveals about his side job during the "mistake" time, sharing his heart with young people who want to make money from YouTube
PV Infonet had an exchange with Tho Nguyen. Through this talk, YouTuber specializing in children's content shared many of her thoughts and new directions in the future.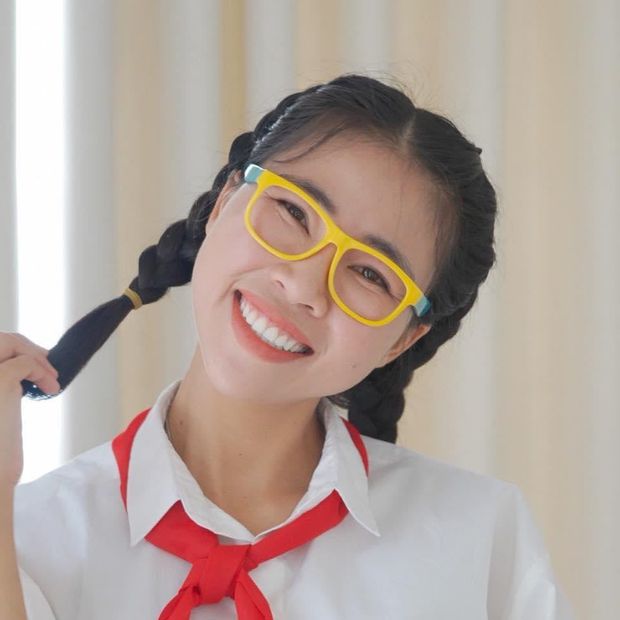 Tho Nguyen is known as a famous YouTuber with a large audience, but unfortunately when you have time to close the channel because the content is not suitable for children. So what do you do during that time?
Actually it wasn't bad luck, it was a mistake. Wherever I go wrong, I will accept it. When facing storms and feeling too pressured, I plan to go back to my hometown to live the peaceful days as I once dreamed. Back home, I have a lot of work.
I have a very large farm. As a lover of nature and animals, I find time passes quickly. In my spare time, I visit my love class, which has been open for a few years now.
I have plenty of time to see my own results. I also visit the disabled orphans that I support every month, even the lonely old people, before that I only sent money to support but sometimes I didn't see my face.
Life in those days was very easy because I lived on a farm, so there were very few people passing by. From time to time I need something, then I go to the street.
When under a lot of public pressure, have you ever thought about stopping being a YouTuber?
Yes! At that time, I wanted to take a break because after 5 years of working on YouTube, I didn't give me any time off. I, like many others, dream of a simple life, with a small house and children.
I also have a farm in my hometown with fruit trees such as durian, avocado, jackfruit, rambutan… With that farm, I think I can "retire" at any time. But I've worked hard for a few years for the sake of the kids – my fans have been with me for a long time, naturally, I'm sure they'll be sad when I retire.
Being young and healthy, but choosing leisure, I find myself a bit lazy. I often say that children need to be diligent, but I'm lazy, so it's embarrassing.
In addition, God has blessed me with the good fortune of being famous, and being famous has given me many things. However, if I choose to be at ease, I have made a mistake with myself. I think I have to know how to use my popularity to do something useful.
Back after the storm, people saw that Tho Nguyen was "retarded", even many parents forbade their children to watch your channel. What does Tho Nguyen think about this?
I'm not worried about that setback. Later, even though there are not many viewers anymore, I still do it, spread the message to 1 million people, 1,000 people or only 1 person, I still do my best.
Experience is not the time to come back to draw. As soon as I fall, I have to pull out and then I can walk more firmly next time. Babies learning to walk also fall a few times, but then they will learn to walk and walk steadily. So there's no reason to give up.
My biggest experience is that I am aware of myself being famous. Once I'm famous, even my little mistakes can be noticed and can affect the little fans so I need to be more careful. I will try to improve myself to be worthy of being a friend of children.
Families often do not like to let their children watch TV and electronic devices a lot. As a YouTube content creator, what is your opinion?
Of course, I also don't like my grandchildren watching TV too much. Children, if they can interact in the environment, play with their parents and friends, it's better to watch TV and phone.
However, that does not mean that technology plays a role. From time to time, TV helps children learn many things from useful programs. Parents also have a lot of work, sometimes they don't have time to play with their children, so let them "watch" TV.
I support parents playing with their children rather than letting them watch TV, but if life is too busy, parents can't do it, then try to watch with your children, manage your child's viewing time to keep a close eye on them. is the best.
Parents should also try to offer activities for their children to play on their own or create conditions for them to play with friends and relatives. Like when I was a child, when I went out, my mother was also very worried about taking care of it, now if the child watches TV, parents should still control what the children watch, whether it is appropriate or not.
Tho Nguyen's income from YouTube must be very high?
It is high, but not as high as the statistics of the websites! I make content for children, the income from channels in Vietnam is 1/10 of foreign channels, especially children's channels are only 1/5-1/10 of adult channels. So the income is not as much as people think.
My income is enough to have a good life and help others. I also work in other fields such as fruit farming, script writing….
Temporarily setting aside the clutter, Tho Nguyen has been quite successful in the field of content creation. So what's your secret?
I think it's luck. The first luck is to have a high-pitched voice, which is a bit harsh for adults but catches the ears of children.
In the past, I wanted to go to university to study early childhood education because I thought I had a talent for playing with children, but my mother said that I studied well, that profession is very difficult, so I did not allow me to follow, calling for a lighter law major. .
After that, the predestined relationship with children still came back, didn't study that major, but still worked for them. I am lucky because I have a small soul, I like to play with children, talk and confide. I see that the children like me, I help them with many things, so I am very happy. I'm grateful that the kids gave me the opportunity to be useful, so I'll try harder.
There is a perception that YouTube is gradually losing market share in the hearts of the audience. Now, they prefer short clips, more concise content. What do you think?
I still prefer longer clips, a long clip will convey more things to say, more content.
To be honest, I also got confused because of making a short clip because I couldn't convey all the content, causing others to misunderstand.
For me, children watch clips for entertainment, through which they also learn many things. So if a long clip the children are not patient enough to entertain, then in other areas there is more pressure, why are the children patient. Losing patience is quite dangerous, so I still prefer long, full-content clips.
Does poetry Nguyen have any new directions in making content for children? Do you ever run out of ideas when making a video clip?
I have no intention of changing my age. I love children, my passion is to be friends with children, so I don't change my age.
However, I will try to make my transmission suitable for parents too, so that parents can watch with their children, interact with their children and be friends with them.
Calculating through the speakers, I have more than 2,000 clips already. I was also surprised to see how I was able to come up with so many ideas.
Being close to children, playing with them a lot, constantly innovating… so I think that's normal, no pressure.
More than that, my goal is to give back, that is, to repay the love of the little ones towards me.
Do you have any advice for young people eager to make money from YouTube?
There's nothing wrong with making money from YouTube. With genuine labor with strength and intelligence, anything is possible, but I often tell the children: Be a knowledgeable YouTuber!
A famous YouTuber influences many people, without knowledge it can be bad influence. If you want to be a YouTuber, you must first try to study, study well, and then it's not too late to start at 18, 20, 22 years old.
Moreover, YouTube is very fierce, 10,000 people make 1 person successful. So you have to try to study, later if you are passionate about making Youtube, you can try, if not successful, you also have certain baggage to pursue other jobs.
Thank you Tho Nguyen for the chat.
Photo: NVCC
You are reading the article
Poetry Nguyen reveals about his side job during the "mistake" time, sharing his heart with young people who want to make money from YouTube

at
Blogtuan.info
– Source:
cafebiz.vn
– Read the original article
here