Giải trí
Song Seung Heon reveals tips to keep fit at the age of 46-Beauty
With good looks and impressive acting skills, Song Seung Heon has become one of the top sought-after handsome men in Korea and throughout Asia.
Song Seung Heon used to take on leading roles in famous movies such as Autumn in My Heart, East of Eden, My Princess,… This year, Song Seung Heon busy with dozens of big projects. Worth mentioning, the actor also appeared in the series "Delivery Knight" with Kim Woo Bin and Esom, and starred in the movie "Hidden Face" with Jo Bo Ah.
With his busy schedule of activities, Song Seung Heon always makes sure that he is living a healthy lifestyle and regularly makes time for some practice sessions.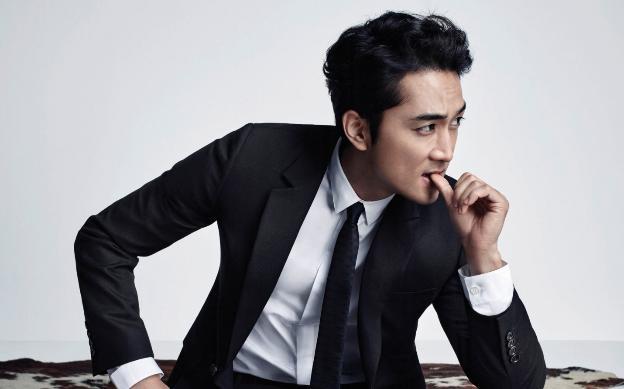 Song Seung Heon is famous throughout Asia.
The training process helps Song Seung Heon stay in shape at the age of 46
While participating in MBC's I Live Alone in 2020, Song Seung Heon explained that skipping his morning exercise would make his condition worse, so to avoid this, he Try to exercise whenever possible. "Even at home, I try to exercise a little bit," said Song Seung Heon.
In addition to morning exercises, Song Seung Heon's training routine includes push-ups, cardio exercises, weightlifting,…
According to Song Seung Heon, it's not all about training. He also revealed the reason that helped him adopt a healthy lifestyle. The actor said that quitting smoking was one of the best things that happened in his life.
'When I look at the people around, it's clear that there are differences between smokers and non-smokers. It seems that smokers age faster,' explained Song Seung Heon. In addition, he also shared that he has stopped smoking for more than 15 years.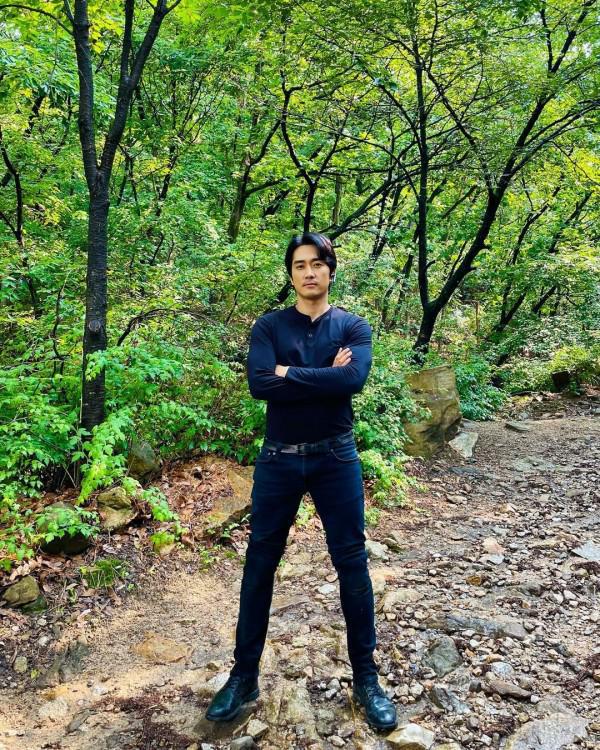 Admirable physique at the age of 46.
Song Seung Heon's diet
The actor maintains healthy meals, even grinding his own coffee. On the show I Live Alone, the hosts had mixed reactions when Song Seung Heon prepared his special meal.
The actor ate salad, toast and paired it with a fried egg, but Song Seung Heon's diet cream sauce is a mixture of proteins mixed with different types of energy like kelp, Kale, noni, cereals, broccoli and honey are the skeptics. However, Song Seung Heon said, this dish did not make him gain weight because it is rich in fiber.
He said: 'It was difficult to boil and blanch the ingredients every time. So I mixed them together'. On the show, Song Seung Heon also showed off his coffee making skills. This helps him always have the perfect drink before starting a new day, he says.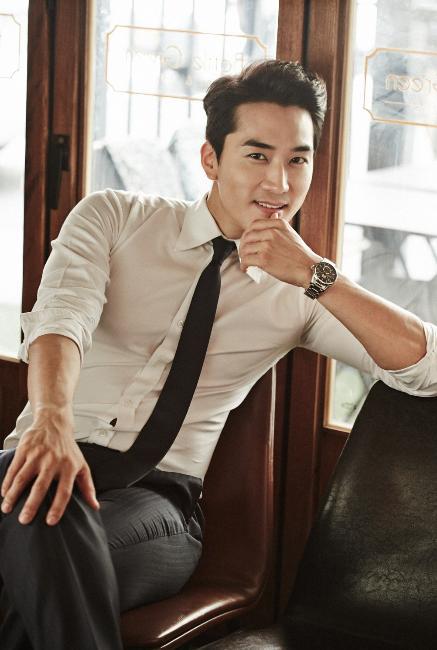 The actor likes to eat salads, toast and fried eggs.
Prepare nutritious meals for busy people
Preparing meals at home helps us stick to our plans, while also regulating what's in our bodies.
In this case, experts recommend choosing whole foods. Whole foods have more fiber, vitamins, and minerals than processed foods. For best results, try to eat a mostly plant-based diet like Song Seung Heon.
You can buy packaged salads, and pre-cut fruits and vegetables like apples, oranges, and bananas. All of these types of products provide a large amount of nutrients with very few calories. This is beneficial when you are trying to lose weight.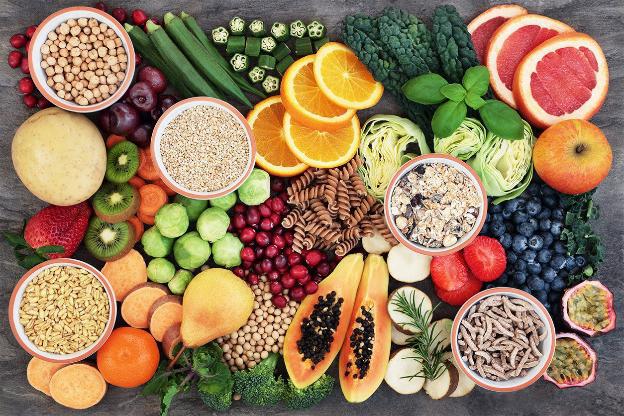 Song Seung Heon's diet is mainly plant-based.
Let's start with a balanced breakfast. Breakfast helps keep blood sugar stable and sets the stage for a day of healthy eating. The best breakfasts include a combination of carbohydrates, proteins, fats, and fiber. Carbs provide local energy, protein sustains, and fiber keeps you feeling full for at least a few hours.
If you get enough protein, you're less likely to overeat. Protein helps slow the release of sugar into the bloodstream, helping you feel full. To get the most nutrients, choose a variety of protein sources, such as lean meats, chicken, fish, lentils, nuts, seeds, and whole grains.
You are reading the article
Song Seung Heon reveals tips to keep fit at the age of 46-Beauty

at
Blogtuan.info
– Source:
24h.com.vn
– Read the original article
here