The Western Han Dynasty (202 BC – 9) was one of the richest and most powerful dynasties in Chinese history. Famous emperors of this period can include Han Cao To Luu Bang, Han Van De Luu Hang, Han Canh De Luu Khai or Han Vu Di Luu Che.
However, it was also inevitable that there were incompetent emperors, which directly contributed to the weakening of the Western Han Dynasty. One of them is Han Thanh Emperor Luu Ao.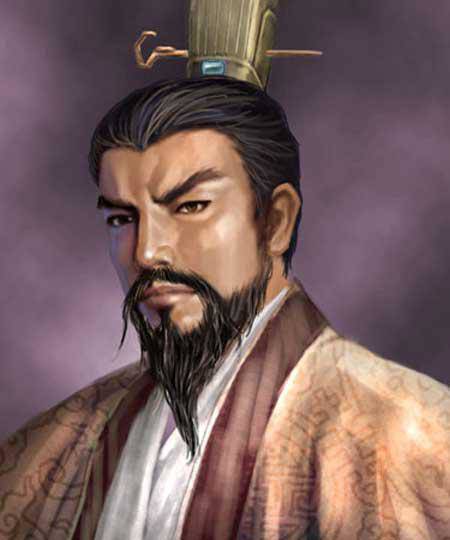 An image of Emperor Han Thanh. Illustrations
Emperor Luu Ao was born in 51 BC, is the 12th emperor of the Western Han Dynasty, the eldest son of Emperor Yuan and Queen Wang Zhengjun. The name Luu Ao was given to his nephew by Emperor Han Tuyen. The word "Ao" means a thousand miles of horse, and Thai Ton means the heir of the crown prince.
As a child, Liu Ao did not seem to let his grandfather down. Liu Ao likes to read scriptures, knows a lot and is very humble and careful. However, when Luu Ao grew up, Emperor Han Xuan died, then Liu Ao suddenly metamorphosed.
Liu Ao's father, Emperor Yuan, felt that Liu Ao could not take on the responsibility of being the heir to the throne, and many times wanted to depose the crown prince. However, because many mandarins spoke well for Liu Ao and added that Liu Ao was the crown prince chosen by Emperor Xuan, Emperor Yuan abandoned the idea.
In the first Canh Nguyen year, 33 BC, Emperor Han fell ill and died, Liu Ao became his successor, ascended the throne, known as Emperor Thanh Emperor.
Under the reign of Emperor Thanh Han, the Western Han Dynasty fell into a state of crisis and recession. Inside, the courtiers made friends, formed parties to fight with each other, outside, the peasants were starving, and peasant uprisings arose everywhere.
Regardless of political matters, even less concerned with the miserable and miserable life of the people of all nations, Emperor Thanh ordered the construction of palaces to serve his entertainment and enjoyment.
At first, Emperor Han only favored Empress Hua. However, when the queen was old and her beauty was poor, Han Thanh De turned his favor to Ban Tiep Du. Because both Queen Hua and Ban Tiep Du were childless, with the encouragement of Empress Dowager Vuong and her courtiers, Emperor Han Thanh ordered to arrest all 3,000 beautiful women and bring them to the harem to have an heir.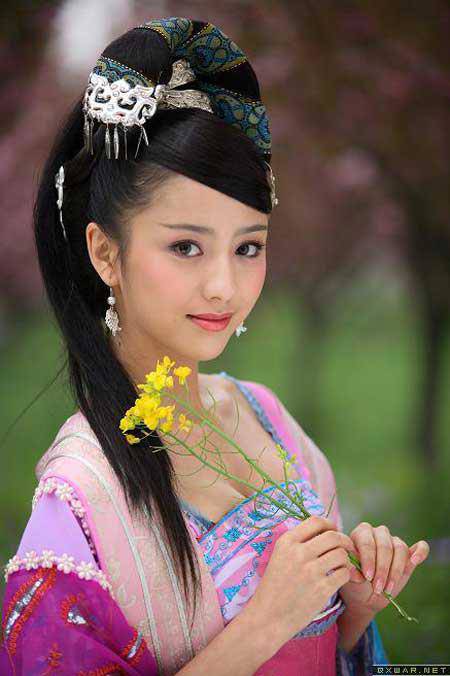 Trieu Phi Yen was later crowned empress of Emperor Han Thanh. Illustrations
Then, during a visit to Princess Duong A's sister's residence, Emperor Han met a beautiful female singer, Trieu Phi Yen and her younger brother, Trieu Hop Duc. Before the great beauty of both, Han Thanh De was brought into the palace and made a concubine. Since then, Queen Hua and Ban Tiep Du have both fallen into disrepair.
Trieu Phi Yen is considered one of the most beautiful beauties of the Han Dynasty. This beauty is famous for her wonderful appearance, especially her gentle body like a bird's nest, so she is called Phi Yen. Meanwhile, the younger sister Trieu Hop Duc is also beautiful, charming and charming. Both Zhao's sisters were very favored by Emperor Han Thanh.
Since meeting the sisters Trieu Phi Yen, Trieu Hop Duc, and Emperor Han Thanh all day long immersed in wine in the harem, even often forgetting to set up the court in the morning. After deposing Empress Hua, Emperor Han Thanh even established Trieu Phi Yen as empress, Trieu Hop Duc's sister as Chieu Nghi.
Of the two sisters, after Trieu Phi Yen became queen, Trieu Hop Duc was favored by Emperor Han Thanh. Trieu Hop Duc was born proud of his pride, so he tried to kill the concubines who were pregnant with Emperor Han Thanh.
The lack of an heir was one of the greatest unfilial sins of a feudal man, and with the Emperors, this became even more serious. Therefore, in order to ensure that he would have an heir, Emperor Han Thanh made a promise to two sisters, Trieu, and secretly favored other concubines.
In the first Nguyen Dinh year, 12 BC, a concubine with the surname Cao gave birth to a son to Emperor Han Thanh. After the matter was revealed, Trieu Hop Duc immediately sent someone to poison Cao Thi.
In order to kill people to kill people, Trieu Hop Duc also ordered to lock 5 of Cao's maids in a dungeon, then secretly killed. After that, the child who was born by Cao Thi was only ten days old and was sent by Trieu Hop Duc to carry someone, and finally, no one knew where his whereabouts were.
Han Thanh De knew about this and became very angry, however, he was afraid of sisters Trieu Phi Yen and Trieu Hop Duc, so he only had to "swallow the soap to sweeten". However, things did not stop there.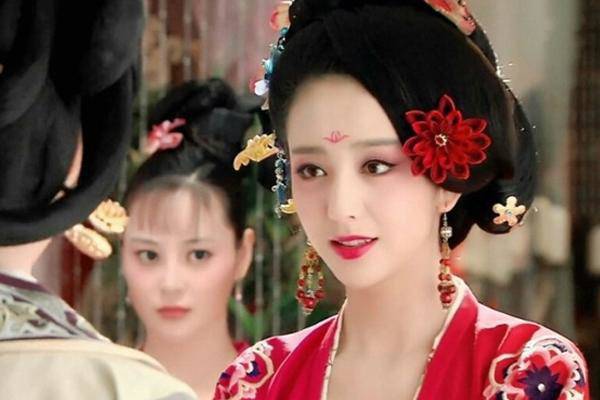 Trieu Phi Yen has a wonderful face that makes Emperor Han fall in love from the first meeting. Illustrations
A year later, Emperor Han "stealed" another concubine, Hua Thi. In November, Xu Thi gave birth to a son. Emperor Han Thanh was afraid that everything would be revealed again, it would be troublesome to the ears of the Trieu cousins, so he only sent a few medical doctors to take care of Hua. Finally, at the age of 41, Emperor Han Thanh also had a son.
However, while overjoyed, Emperor Han Cheng brought up the story of having a son and told Trieu Hop Duc. Trieu Hop Duc knew about it, immediately cried and said to Emperor Han Thanh: "Every time the emperor said that he came from Trieu Phi Yen, so how could Xu Thi have children? Could it be that the emperor wants the surname Xu to be the empress?"
Next, Trieu Hop Duc threatened to leave his hometown to threaten Emperor Han Thanh. One is to cry, two is to riot, three is to commit suicide, four is to ask for a breakup. Those are four extremely dangerous weapons of women that have been used by Trieu Hop Duc to the point of "tragic tragedy". Finally, Emperor Hancheng had to swear in front of Trieu Hop Duc that he would keep his promise, not to make Xu the Queen, so that no one would stand above the Zhao surname.
To show that he was a person who knew how to keep his promises, Emperor Han Thanh personally wrote a letter to Xu Thi. Seeing the letter written by the Emperor himself, Xu Shi gave her newborn son to the messenger. When the child was carried into the palace, Emperor Han ordered everyone to retreat, leaving only himself and Trieu Hop Duc. By the time the door was opened and everyone entered, the child was already dead.
In 7 BC, Emperor Han Thanh suddenly died in the bed of the beautiful Trieu Hop Duc. There is an opinion that the cause of Emperor Han Thanh's sudden death was due to an overdose of erectile dysfunction drugs.
However, Empress Dowager Vuong, the mother of Emperor Han Thanh, blamed Zhao Hop Duc for the emperor's death. In the end, the beauty of the family Trieu had to commit suicide.
You are reading the article
The emperor ruthlessly killed his own son just to please the beauty

at
Blogtuan.info
– Source:
Eva.vn
– Read the original article
here