Tech
Thinking everything was arranged, Elon Musk suddenly postponed the acquisition of Twitter
Just when he thought everything was arranged, billionaire Elon Musk recently tweeted a message saying that the $44 billion acquisition of Twitter "temporarily stopped" until the billionaire received more information about the billionaire. rate of fake accounts. The tweet quickly engulfed Twitter shares, dropping 20% ​​in pre-opening trading.
Earlier, in its recent quarterly report, Twitter said, "on average, fake accounts or spam accounts accounted for only 5% of our daily active users during the quarter." However, Twitter said the company said. The company used new judgments for its estimate, and the true number could be even higher.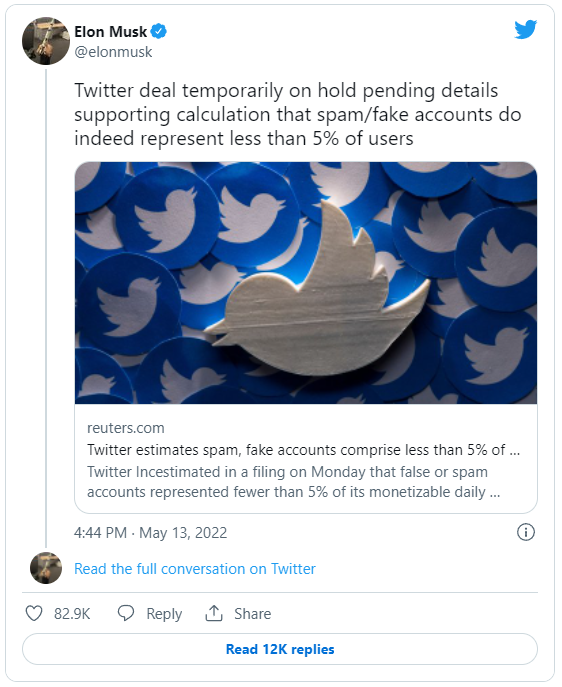 Fighting fake accounts is one of Mr. Musk's Twitter overhaul efforts. In announcing his acquisition of the company, Musk said he wanted to authenticate all users, beat spam, and open-source their algorithms. For now, bots are still allowed on Twitter when it can be used for good, for example @tinycarebot, an account that automatically reminds you to take care of yourself. But spambots are banned and the company is trying to fight them.
In addition to the reason for the fake account, recently many people speculated about the possibility of Mr. Musk withdrawing this acquisition and maybe this billionaire wants to lower the price to buy this social network.
Susannah Streeter, senior market analyst at Hargreaves Lansdown, said:There will be questions about whether fake accounts are really the cause behind the delay. When (Mr Musk) still insists that freedom of speech, not property, is his main driver in this acquisition. The $44 billion price tag is quite large and this may be a strategy to reduce the amount of money he has to pay for acquiring this platform.."
Investment research firm Hindenburg Research also said it sees "noticeable risk" of Musk's ability to make a lower-than-current bid. Analysts cite reasons that tech stocks are on the decline and Twitter itself has had a weak quarter, as well as the possibility that Musk will sell off 9% of his stake. if the deal doesn't work out.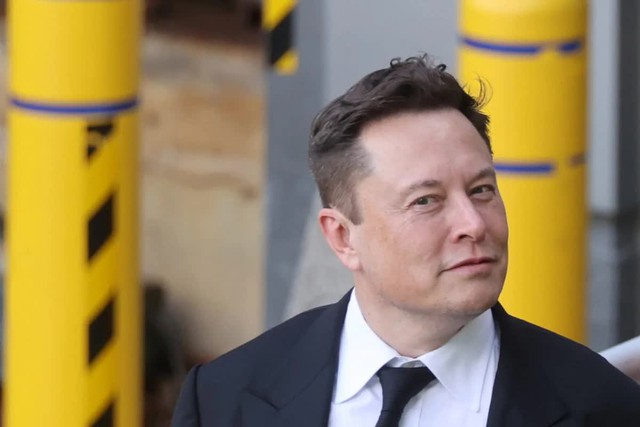 In addition, Mr. Musk is still managing to source money for this deal. According to multiple sources, Mr. Musk is in talks with investors about raising enough capital without having to deposit Tesla shares for this deal. He recently received $7.1 billion in commitments from Larry Ellison, Sequoia Capital, Qatar Holding and the Prince of Saudi Arabia, Alwaleed bin Talal.
Neil Campling, head of research at Mirabau Equity Research, said:Mr. Musk has never had enough finances – … – but he holds all the cards. The Twitter board has been held hostage and it is they who are responsible for this mess. No one else will want to buy it back – if Mr Musk decides he's still interested, he can set the price he wants and it won't be any higher than it is today.."
If Mr. Musk walks away from the deal, he will have to pay Twitter $1 billion as a break-up fee. Twitter will also have to pay a similar penalty if it actively withdraws from this deal. It's not clear if Twitter's update of the number of fake accounts – say it's larger than the 5% it announced – would trigger any detrimental terms that would allow Musk to walk away from the deal without paying a fine. are not.
Refer to Bloomberg

https://genk.vn/tuong-moi-su-da-an-bai-elon-musk-bat-ngo-hoan-thuong-vu-thau-tom-twitter-20220513201857554.chn
You are reading the article
Thinking everything was arranged, Elon Musk suddenly postponed the acquisition of Twitter

at
Blogtuan.info
– Source:
genk.vn
– Read the original article
here