Business
Unable to wear underwear because of allergies, 9X decided to sew and set up an academy to teach women to love their bodies absolutely!
Decide to follow your passion, refuse university to start a career

Maya Bui's real name is Bui Thi May, born in 1993 in Thai Binh. By the time she graduated from high school, while most of her peers started to enter the university door, this little girl daringly chose another path: going to the South to set up a career.
But later she had to admit that her 18 years old was too dreamy. She knew it would be difficult, but did not expect the journey to be so arduous, having to roll around in the city to study and work.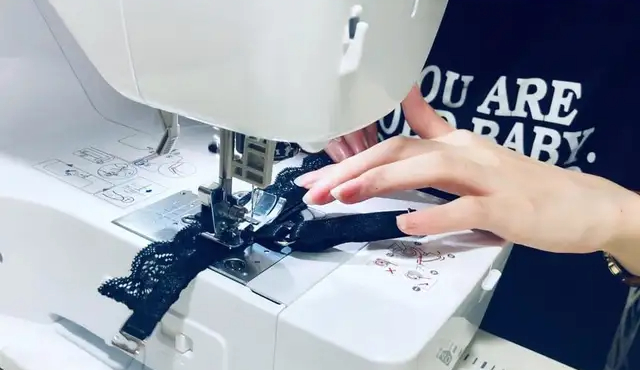 May was born in a family where her mother and aunts both worked as sewing, she was observed, wandering around her mother to learn how to sew. By elementary school, she knew how to fix things and even by middle school, she sewed successfully. proficient in helping her mother, earning a small amount of money.
Feeling sorry for herself, she called home and cried with her family, her parents' answer made her wake up: "If it's too difficult, go back to your hometown to live with your parents, I eat, you eat, I eat porridge, you eat. porridge. I don't have to go to work early to earn money…". Right at that moment, May knew she had to brace herself against these small difficulties in order to withstand the storms and storms that followed. "Why are others good but I'm not good, why can't other people do it but I can't?," May questioned her own weakness.
And then pressure also forges diamonds. Practicing every day until 2-3 am, after years of trying and practicing, her skills have also improved a lot.
The journey to break stereotypes about women
Married in 2017, Maya Bui moved to Hanoi and continued her work creating fashion products. She was accompanied by her husband, helped and introduced the main source of customers who were female colleagues at his place of work.
By the time everything seemed to be going well, work and family were okay, but Maya was struggling to solve a problem she had been facing for a long time: having an allergic reaction to wearing underwear. "There is a time when buying lingerie becomes my obsession, the one that just cupped the chest, the bust is wide, just wearing a little tight will cause the body to appear red and itchy." A person who sews fashion clothes for others, listening to the needs of customers, cannot solve his own needs. Maya believes that "If you can sew the clothes you can sew, your underwear can also be sewn".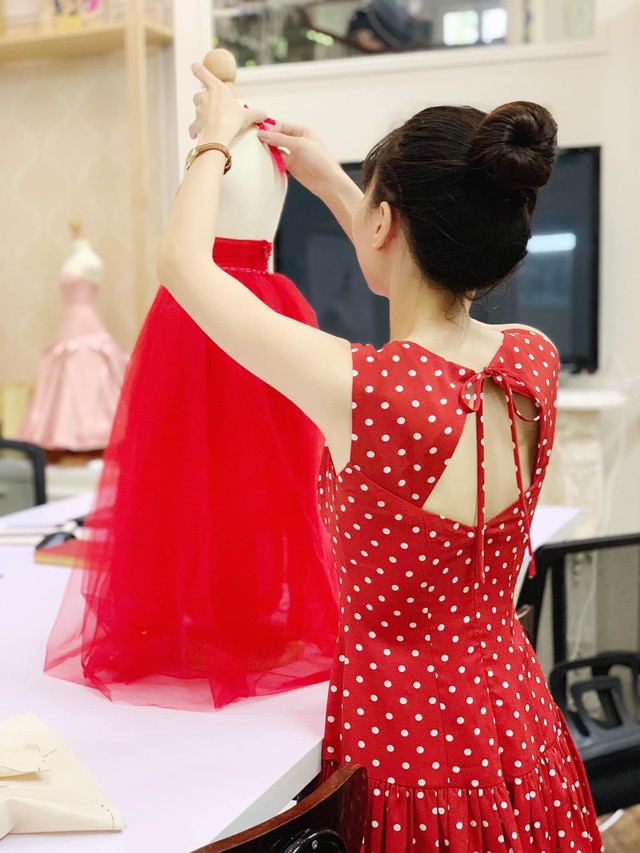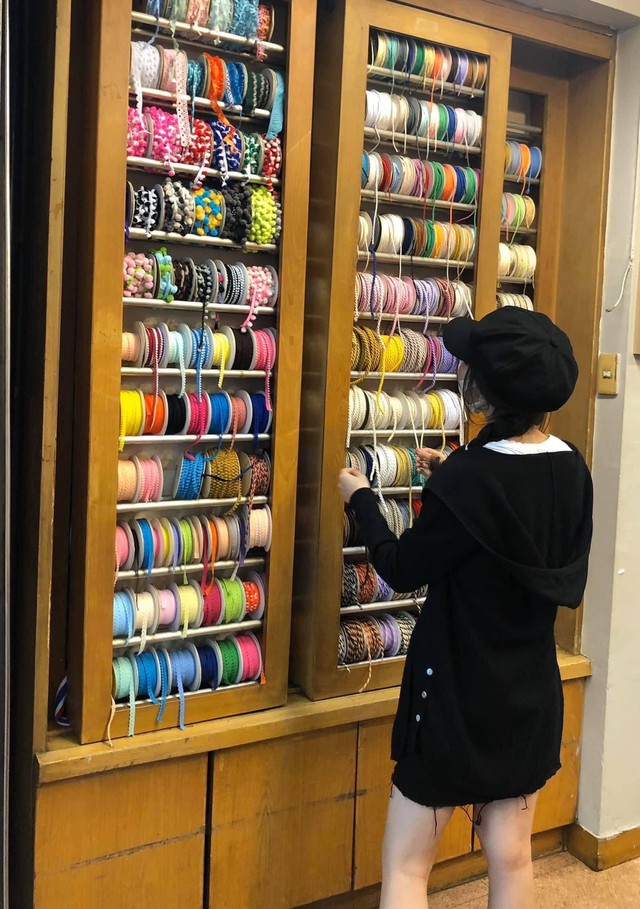 Lingerie is a private and delicate thing for a woman, a sensitive thing that Vietnamese women rarely want to talk about. Many people are even "shy" when being caught at a lingerie store, not daring to look at a well-lit lingerie store when passing on the street.
Meanwhile, there are also women who consider underwear as something to wear inside, but hesitate to invest, buy themselves the simplest looking items to wear for many years. This inadvertently creates a mentality of not taking care of yourself even though wearing comfortable and gorgeous lingerie is a perfectly legitimate need. It is in developed countries that lingerie plays a very important role in a woman's wardrobe. It's the first thing you put on, and the last thing you take off, so it needs to be comfortable, sophisticated, and snug.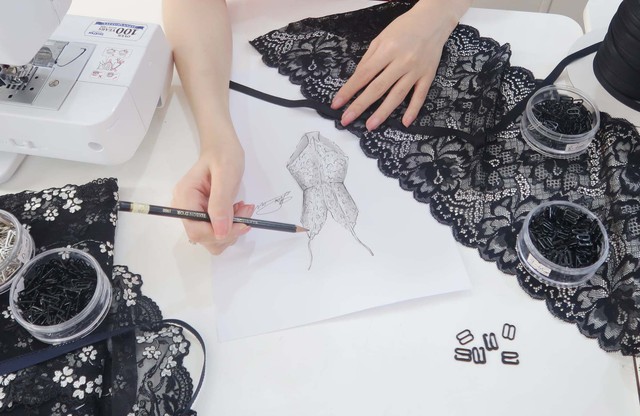 Originating from her own personal "pains", her passion for research and discovery resurfaced to create her brand. When in the market few people want to tailor underwear, she spends a lot of money and time to buy samples, compare, and experiment to come up with the first designs. Fortunately, lingerie orders designed according to measurements are well received by many women.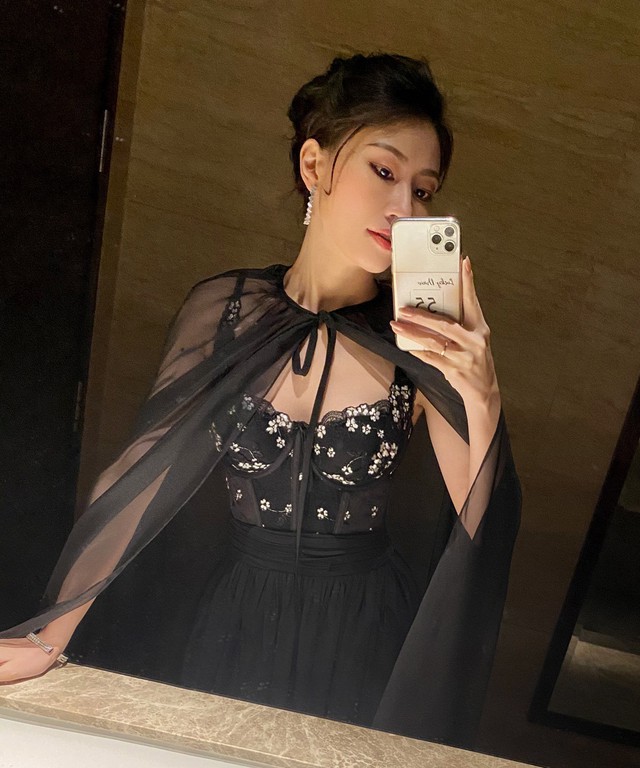 The 9X owner confidently shows off her hand-sewn and sewn costumes.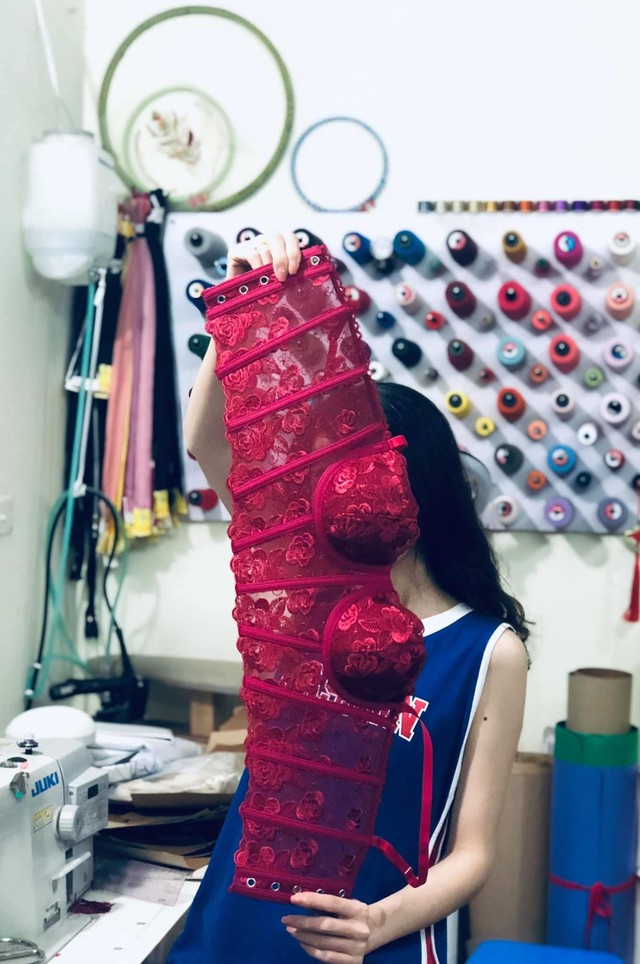 Many women have solved their worries when they are allergic to underwear, underwear does not fit, does not fit their body shape, especially women after giving birth or through breast surgery.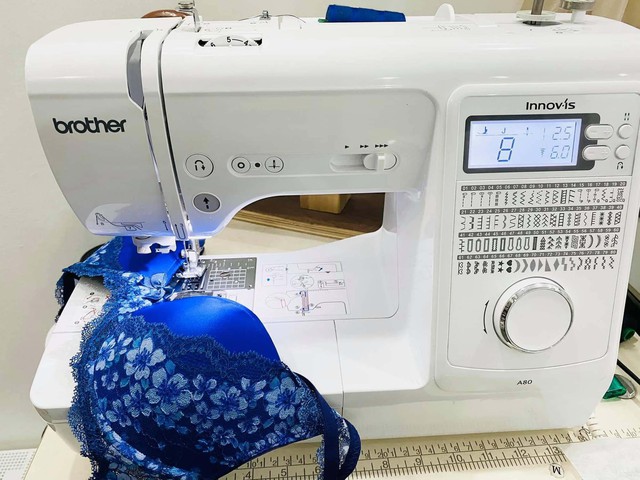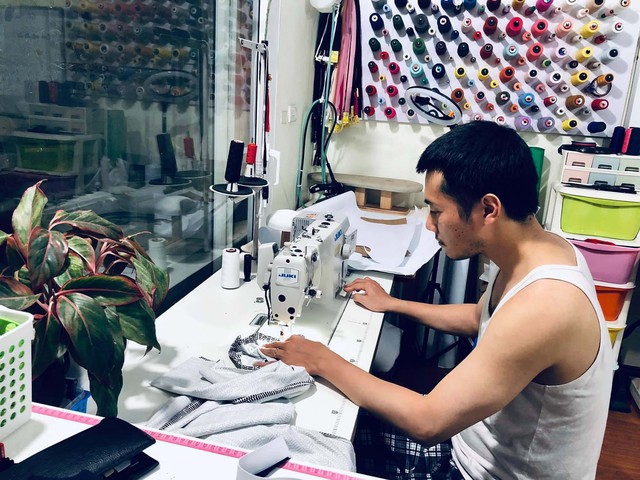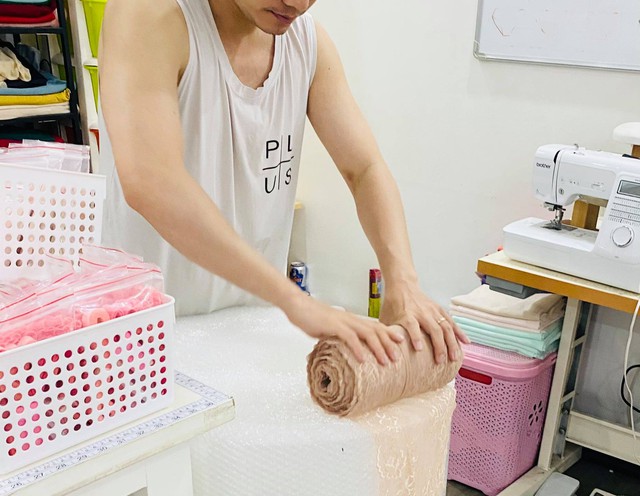 It is very happy when the lingerie sets affirming this woman's rights are also contributed by the muscular hand of the man who is her husband.
As it turns out, the desire that Vietnamese women have hidden for a long time is to take care of themselves, to love themselves with lingerie products that are really suitable for each person's physique and skin quality. . Many people have come to ask for Maya's lingerie sewing class to create their own beautiful and satisfactory products for themselves and their families.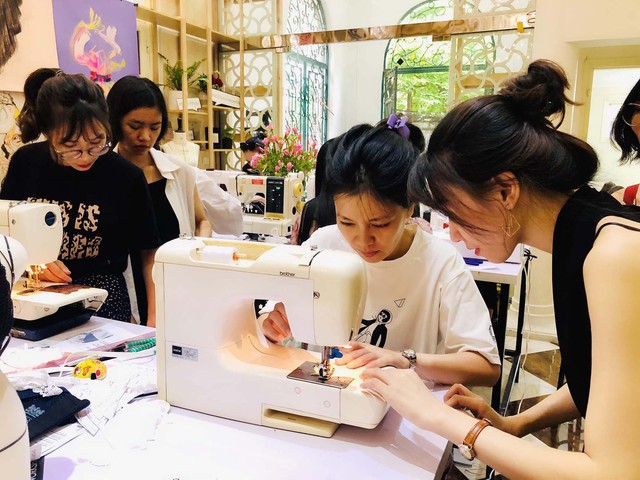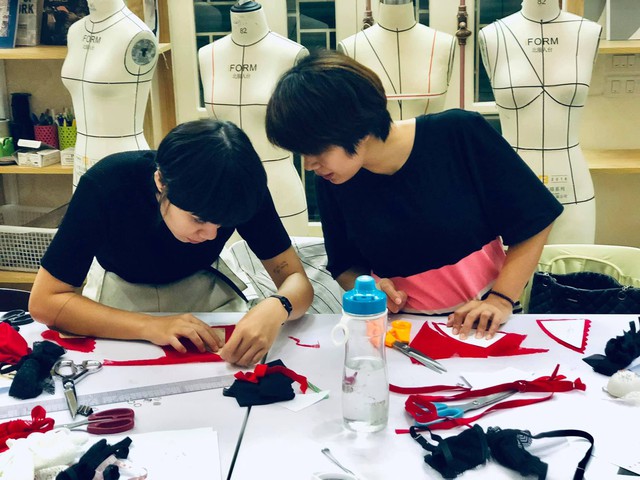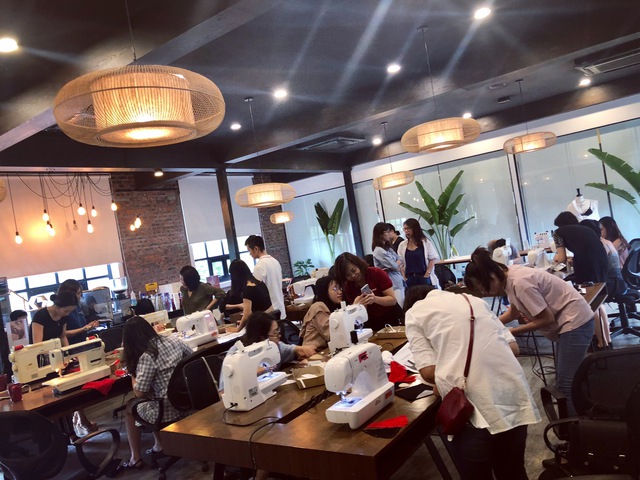 Surprised to see that many people have similar interests, Maya Bui gradually turned to open students to train women to create suitable products for themselves.
To serve everyone's needs, the 9X owner also created a Youtube channel, which now has more than 10.8 thousand subscribers, with dozens of videos detailing how to sew and use sewing machines to create different types of underwear. "The products that the sisters make are more and more beautiful, more thoughtful and bring people more and more income. Seeing the results of my sisters, I also feel happy and happy because I have fulfilled the dream that has been in my heart for a long time… I am very proud to have built a community of underwear sewing in Vietnam with Many students and other sisters have the same passion for lingerie sewing," Maya Bui happily shares about the positive impact she has made in the community.
Starting from her own needs and passion is the starting point of nurturing her career so that this 9X owner can inspire her dare to try and do her thing to everyone.
Photo: NVCC
https://cafebiz.vn/khong-mac-duoc-noi-y-vi-di-ung-9x-quyet-dinh-tu-may-va-lap-han-hoc-vien-day-chi-em- love-co-the-minh-mot-cach-tuyet-doi-20220512162459983.chn
You are reading the article
Unable to wear underwear because of allergies, 9X decided to sew and set up an academy to teach women to love their bodies absolutely!

at
Blogtuan.info
– Source:
cafebiz.vn
– Read the original article
here