Many Vietnamese stars find a new destination and are happy when they have a husband who loves their own children.
Ly Binh and his stepson Phuong Trinh Jolie
Family of 3 at the wedding on April 25
Recently, the moment when Mia – 9-year-old stepchild of Phuong Trinh Jolie appeared at her mother's wedding, surprised. "I like to play with Binh's father, because Binh's father loves me," she replied to MC when asked about her new father – Ly Binh. According to the sharing, the actor and his wife's stepchild have a close relationship and care for each other. Ly Binh originally did not like children, but when he met Mia, he immediately fell in love because "she is polite and obedient".
"My son and I are used to seeing each other and joking around like friends, there is no distance. Mia is a very affectionate and caring girl. For example, she often observes me every day. day, the baby will remind: 'Dad eat this will make him fat', 'Dad drinking soft drinks will get diabetes is not good for health'… Or one day Mia was watching a movie, I climbed on the high chair to clean then she immediately ran to hold the chair leg because she was afraid that her father would fall," Ly Binh shared.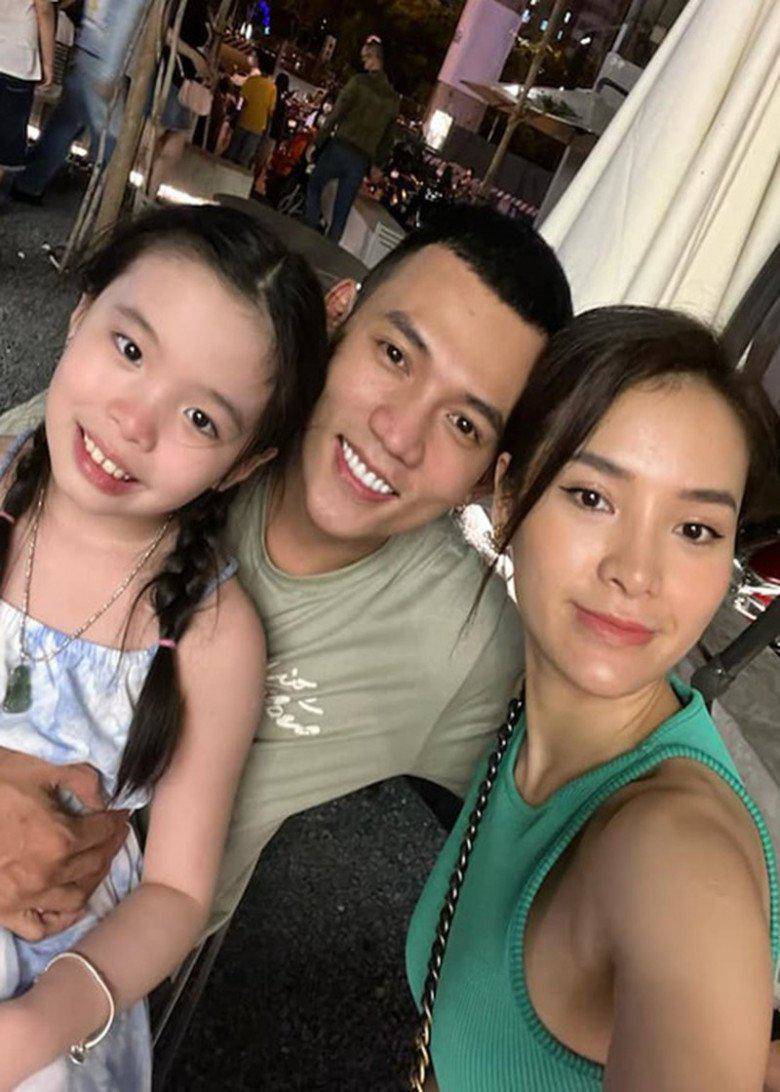 Currently Mia lives with Phuong Trinh Jolie and Ly Binh
Ly Binh's family also loves Mia like their own granddaughter
Le Tuan Anh and Hong Van's stepson
Recently, on her personal page, Hong Van shared a picture of her son who graduated from the directorial industry in the US. Notably, Le Tuan Anh's stepfather was also present to congratulate Khoi Nguyen (stage name Tre Phi), which partly shows the close and close relationship of both. In addition, the male artist also visited his grandson after Hong Van's daughter had just been born not long ago.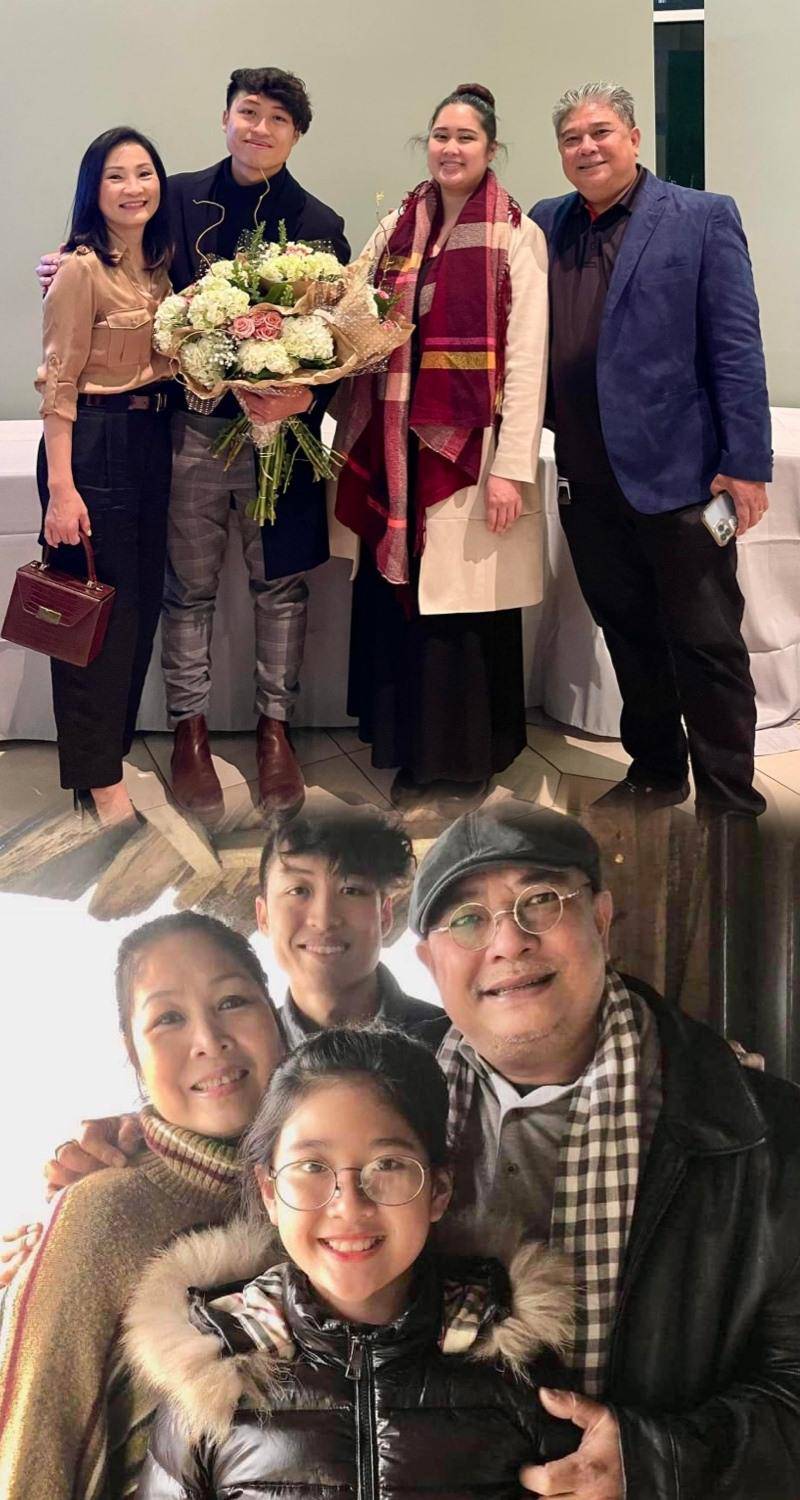 Although they are not close, Tuan Anh and Khoi Nguyen still often talk and confide together
"Father Tuan Anh taught me a lot of things, there are things only men can understand. I admire my father very much and feel happy to be his son", Khoi Nguyen's share shows that his relationship with his stepfather is very good and does not have any distance. Although Khoi Nguyen and his first sister both consider Le Tuan Anh as their biological father, he once revealed that when thinking about important things, the two children consult their father, even more clinging to their stepfather than their mother. Hong Van's intestines.
Kim Ly and Ho Ngoc Ha's stepson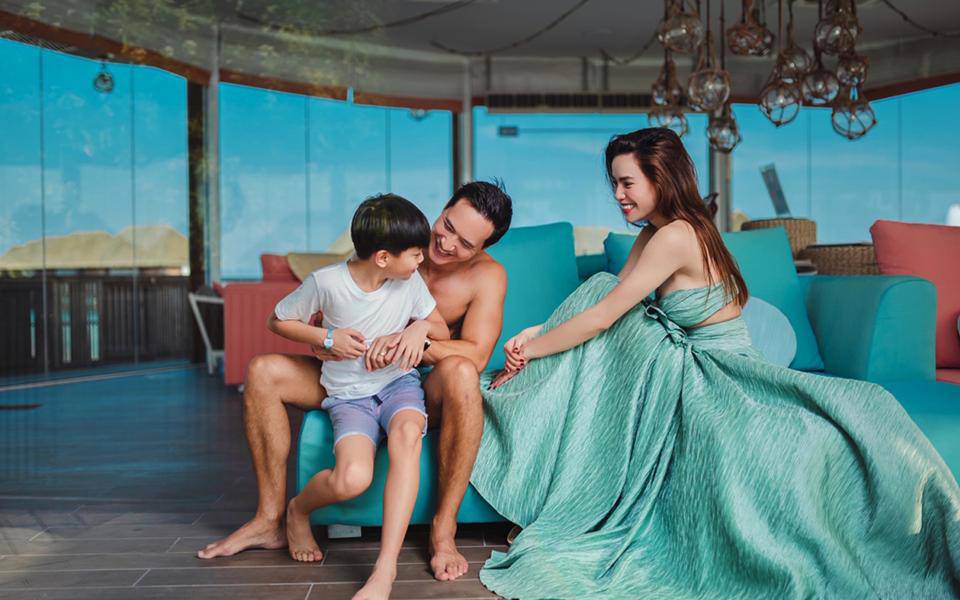 The whole family often travels, taking photos together
Besides the twins Leon – Lisa, the relationship between Ho Ngoc Ha's stepson and Kim Ly is equally remarkable. Accordingly, the female singer often shares intimate and emotional moments between her son and her husband. Ho Ngoc Ha herself also affirmed in the media that she always believed that Kim Ly would be a good father. As for Kim Ly, he always takes time to care and take care of baby Subeo.
From tutoring, playing sports to Subeo's trips, most of them have the participation of Kim Ly. This male star also shared that Ho Ngoc Ha and Subeo are family. He feels lucky to be a part of Subeo's life and watch him grow up. In his eyes, Subeo is a boy with a warm heart. He looks forward to seeing the good things that the future will bring to Subeo and doesn't forget to say he loves him very much.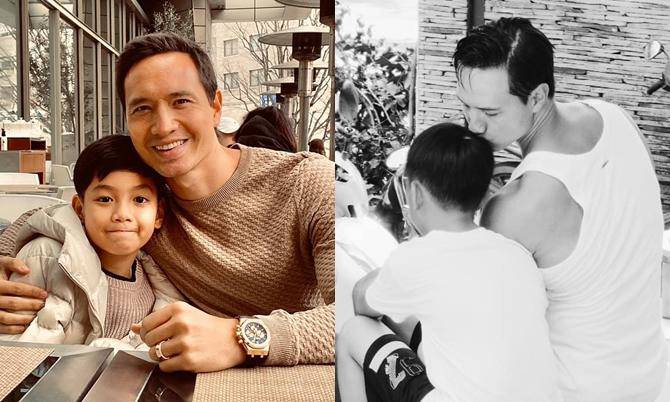 Baby Subeo is also very attached to Kim Ly
Ung Hoang Phuc and the stepson of Diamond
After 4 years of being together since the wedding day, Ung Hoang Phuc and his wife have no distinction of "her children – my children". The former 1088 member took care of baby Will – his wife's stepchild since childhood, considering him as his own son, so there is no distance between father and son. The male singer said that he rarely scolds or punishes Will because the baby is very good and knows how to take care of the children when he and his wife are busy. "The child is obedient and understanding, listens to me and what I teach her, she absorbs it," the male singer proudly said.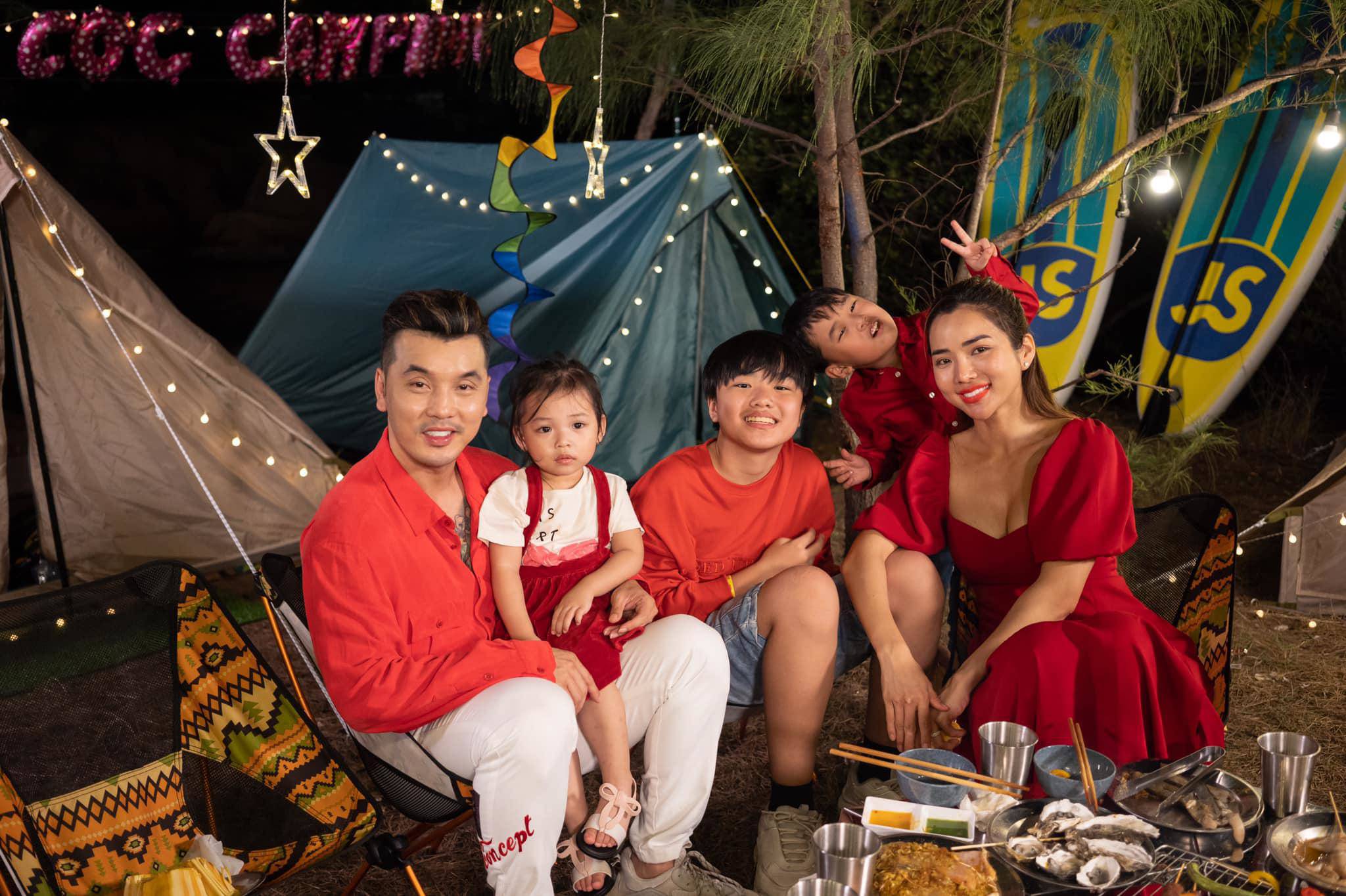 Happy family of 4
Ung Hoang Phuc also added that he and his son Kim Cuong get along very well. Not keeping the "stepfather – stepchild", Kim Cuong's son always asks his opinion about studying and friends. Instead of confiding much to my mother, I put my trust in you.
You are reading the article
Vietnamese male stars are praised for their behavior with their own children

at
Blogtuan.info
– Source:
Eva.vn
– Read the original article
here