Thế Giới
What do Westerners think about the Russian-Ukrainian conflict?
Regardless of whether Western leaders are involved in the conflict Russia-Ukraine or not, the citizens of these countries do not consider the war in Ukraine a primary concern.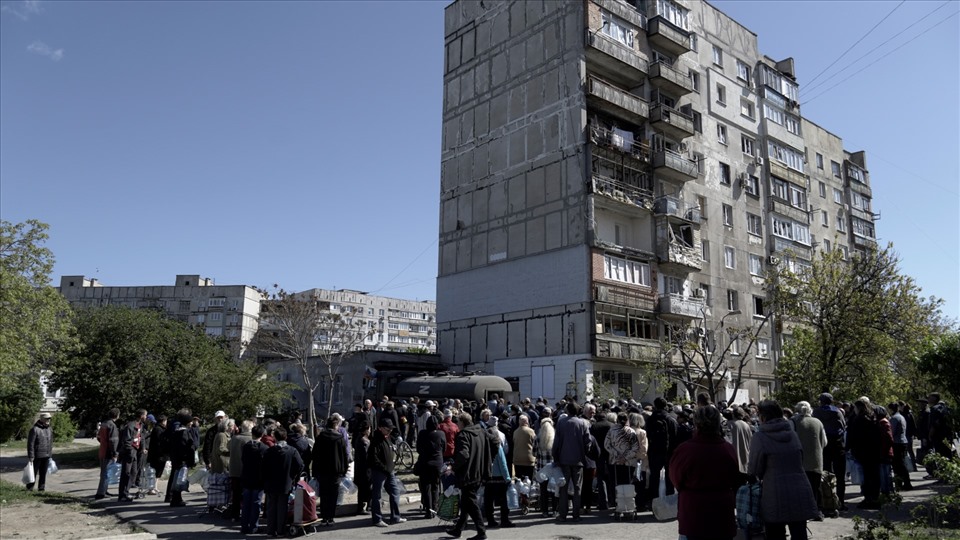 Whether by means punish Russia or supplying weapons to Kiev, Western leaders gave full support to Ukraine in response to Russia's military campaign. However, as the conflict nears the end of its third month, Westerners increasingly focus on domestic issues.
How important is Ukraine to the world?
Regardless of whether the leaders sided with Ukraine or not, citizens of 26 of the 27 countries surveyed by the Ipsos Center for International Studies cited "inflation" as their number one concern in a poll. poll in April. These include countries with hardline views against Russia such as the United States, Britain, Canada, and Poland, and those that do not condemn Moscow such as India, South Africa and Saudi Arabia.
Poverty, unemployment, crime and corruption are the four most worrying issues after inflation, while "military conflict between nations" comes in at 11th, between climate change and control. immigration.
People Poland most worried about the conflict on their eastern border, with 38% saying it is the most important issue facing the world. Just 20% of Americans rate this as their number one problem, while only 13% of Hungarians – who share a border with Ukraine – rate it as top.
Do Westerners want to send weapons to Ukraine?
Several Western countries have supplied weapons to Ukraine. While the US has provided nearly $4 billion in weapons to Ukraine and is preparing another $40 billion in economic and military aid, the majority of Americans polled said they were "fine" with Ukraine. lost in the conflict with Russia, according to a recent poll by the Democratic Institute. In addition, they see Russia as the fourth biggest threat to the US.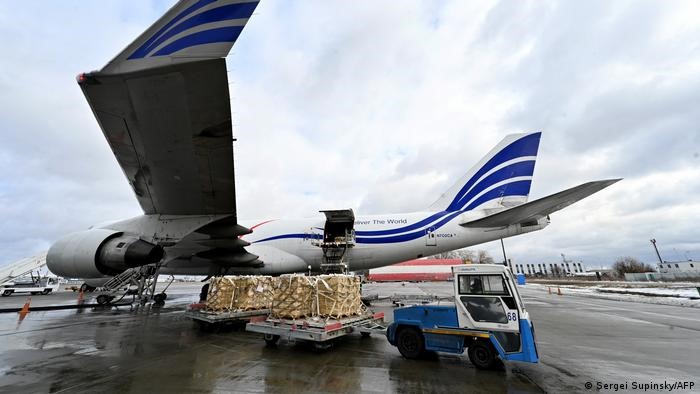 However, 59 percent of people polled by Ipsos last month supported arming Ukraine, with the majority in Britain, the Netherlands, Sweden, Canada, Poland, France, Germany and Australia.
However, a lot can change in a month. The German government recently reversed decades of its pacifist foreign policy in order to ship weapons to Ukraine, but the German people are increasingly dissatisfied with this change. The latest polls by the German RTL and N-TV networks show that support for arming Ukraine fell from 55% in April to 46% in May. Meanwhile, 44 % of Germans now condemn the policy, up from 33% in April.
In Poland, the majority want to go a step further and send "peacekeeping" troops to Ukraine, as ruling party leader Jaroslaw Kaczynski has suggested, but Poland's NATO allies are not keen. The introduction of Polish troops into Ukraine would risk opening a war between NATO and Russia.
What about sanctions?
Sanctions are still widely accepted. Many polls show that 67% of Americans and 80% of EU citizens support economic sanctions against Russia. In the UK, 78% of people polled by Ipsos this month support economic sanctions on Russia, but few are willing to accept higher food and energy prices to hurt the economy. Russian economy.
A Sunday Telegraph poll last month found 36% of Britons would tolerate higher fuel prices to pressure Russia, down from 50% a month earlier.
The impact of sanctions
Sanctions have consequences for both the West as well as Russia. In the US, where people are struggling with prices gas record, decades-high inflation, shortages of food and consumer goods, President Joe Biden has tried to blame Russia.
However, Mr. Biden's approval rating has bottomed out in multiple polls, with his handling of the economy rated as particularly bad. According to some of the most recent data, only 29% of Americans approve of Biden's economic performance, 55% say he Biden are making the economy worse, and most say the president isn't doing enough to tackle inflation (81%) or reduce the shortfall (73%).
In the UK, Prime Minister Boris Johnson's Conservatives are losing public confidence in managing the economy. German Chancellor Olaf Scholz of Germany is also losing public support amid a slump in industrial output and an expected decline in the German economy if Russian energy imports are banned.
Do Westerners support NATO?
The conflict in Ukraine has revived the Cold War-era NATO alliance, with Secretary-General Jens Stoltenberg calling for more investment from member states and more deployment in Eastern Europe. Support for US leadership in NATO spiked in March, and Finnish citizens are now overwhelmingly supportive of joining the alliance, with 76% backing membership this month compared with 53% last month. February.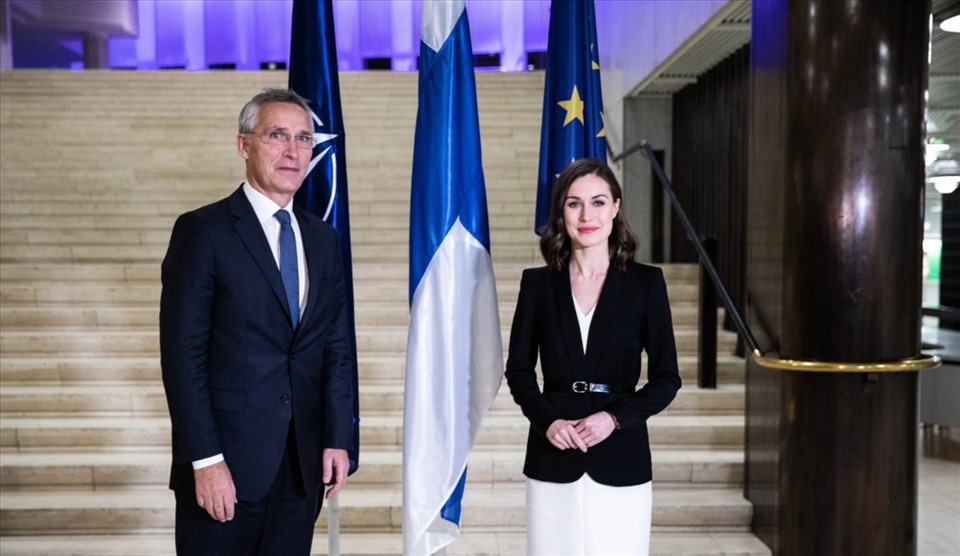 Finnish President Sauli Niinisto and Prime Minister Sanna Marin announced on May 12 that they intend to "rapidly" seek NATO membership.
However, the people Switzerland uncertain, with 57% in favor of membership in the union last month, up from 51% in March. Media reports on 12 May suggested that the Swedish government would apply to join the bloc. with Finland next week.
In Austria, a neutral country, the vast majority of the population (75%) opposes membership NATOwhile the majority of people in Ireland – also neutral – wanted to stay out of the union.
You are reading the article
What do Westerners think about the Russian-Ukrainian conflict?
at Blogtuan.info – Source: laodong.vn – Read the original article here