Business
A city of only working people suddenly turned into a 'mini Silicon valley' thanks to Elon Musk
Tim Berry is an engineer working at SpaceX. The space company is headquartered in Hawthorne, a city of 88,000 mostly working people, about a 10-minute drive from the Los Angeles airport. The growth of the aerospace industry prompted Berry and many other skilled engineers to move to this city and start a new life.
"I am not a huge fan of the East Coast or New York. I'm really happy to be able to work at Hawthorne," Mr. Berry said.
According to Bloomberg, Hawthorne local officials are pleased, not surprised, that a city once considered "sleepy" can turn into a bustling startup hub.
"Hawthorne has a lot going for it. It is living with the excitement of the Los Angeles aerospace industry, home to many startups, but not too expensive. Previously, the city also hoped to be able to make a difference, but that idea was very difficult to implement at that time, "said David Patterson, city official.
HAWTHORNE's "NEW Shirt"
Thanks to Elon Musk, Hawthorne is like a new shirt after the space company SpaceX, together with the Boring venture, has attracted a large number of venture capital funds over the course of 7 years. By 2020, Hawthorne startups have raised $105.2 million. $356.7 million is the figure for 2021, and is expected to double this year, according to research firm PitchBook.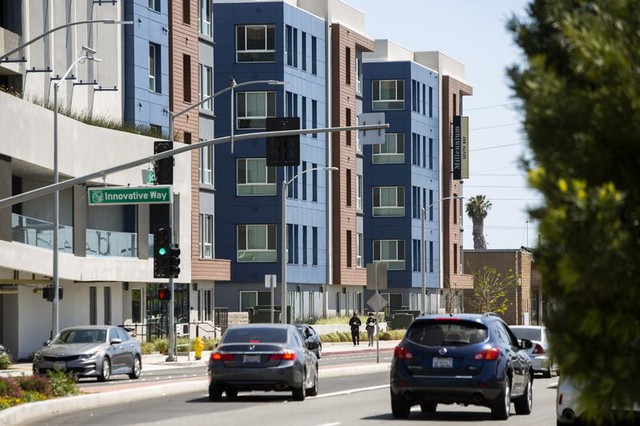 Along with the explosion of technology, many cities across the US states are trying to create their own version of "Silicon Valley". Austin or Texas are good examples.
Hawthorne too, but transformed in a different way. Startups in the city haven't emerged from the ease of Zoom meetings, because locals are used to manual blenders, lathes and 3D printing.
According to experts, this is the right time for Hawthorne to transform itself into a high-tech manufacturing center, when "less tangible" inventions such as digital currency are gradually fading and not winning the trust of customers. investors. Programmers now no longer want to "manipulate" numbers and electrical panels.
Just like the rise of companies dependent on Google or Facebook in the early 2000s, SpaceX and a number of other hardware companies are gradually transforming business ambitions. This effort is in part fueled by the venture capital's newfound inclination to invest: physical inventions – especially those in outer space.
Named after the novelist Nathaniel Hawthorne, the city of Hawthorne long ago became famous for being the home of the Beach Boys. This is also the "cradle" born Jim Thorpe, the first American to win an Olympic gold medal, and Marilyn Monroe, a famous actress and singer once.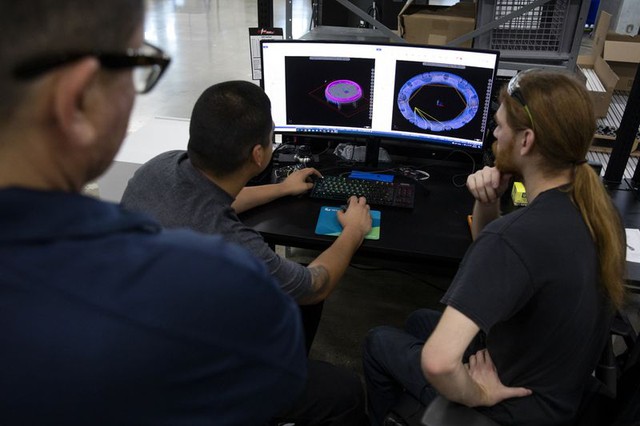 The city of Hawthorne is attracting a lot of venture capital funds
Previously, Hawthorne was also considered an "aerospace star" when Jack Northrop came here to set up his own airline company in 1939. Musk's SpaceX, when it was just a fledgling company, also moved to Northrop's former headquarters in 2008.
SpaceX then quickly became a focal point and played an important role in the effort to realize America's travel ambitions. By 2016, some engineers, for some reason, decided to leave the company but remained in El Segundo, California and founded Second Order Effects – a company specializing in consulting startups.
According to Shaun Arora of MiLA Capital Advisors LLC, the number of startups in Hawthorne has grown enormously in just a few years. He thinks that this will indirectly help Elon Musk realize the dream of Mars and bring people out of Earth.
"SpaceX teaches people a lesson, that hard work and optimism can make the impossible possible," says Arora. "However, there is also a colleague of mine who says that sometimes they themselves feel undervalued professionally."
Even so, these are still fieldless engineers knowledgeable about the vast universe. They are the driving force that makes Max Haot, the founder of startup support company Launcher, decide to locate his headquarters in Hawthorne, not Austin, New Orleans or any other city. He hired at least 14 former SpaceX employees to grow his company.
He said Hawthorne has the advantage of low cost. A land of more than 2,000 square meters that Launcher rents is very affordable. Neighboring cities also have many large warehouses, but the owners only want to rent them out to software companies at exorbitant prices.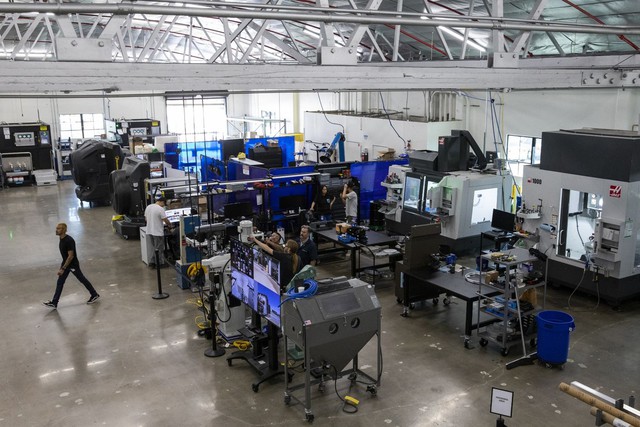 Startup support company Launcher
Joel Ifill, founder of drone delivery company Dash Systems, is also taking advantage of Hawthorne's low rental costs to grow his business. His company is located right near SpaceX.
"Hawthorn is quite cheap compared to other big cities. The rental space is enough for a Cessna 208B Grand Caravan jet engine, staff desks, technical areas, seating areas, both coffee tables and sofas – the perfect place to watch the planes Musk's jet took off,'" Joel Ifill laughed.
Ifill doesn't hire former SpaceX employees, but says he's found plenty of big companies in the area, including Lockheed Martin Corp, Boeing and Northrop Grumman Corp. All have offices in El Segundo.
Venturi Astrolab is also headquartered near SpaceX. This glider company, under the leadership of Jaret Matthew, still hopes to one day be selected by NASA to serve the Artemis mission on the Moon in the future.
"We're building big robots, so it takes a lot of space, both indoors and outdoors covered areas," says Matthews. And Hawthorn certainly helps with that.
STILL A LOT OF PRESSURE AND UNCOMFORTABLE
Even so, in Hawthorne there is more than just euphoric growth. There are still a lot of "uncomforts" and "forces", even as the city is poised for a major development. Hawthorne still has a lot of shabby shops and their owners are always complaining about the expensive rent. They say the price has increased to 700 USD/month, while 10 years ago it was only 400 USD/month.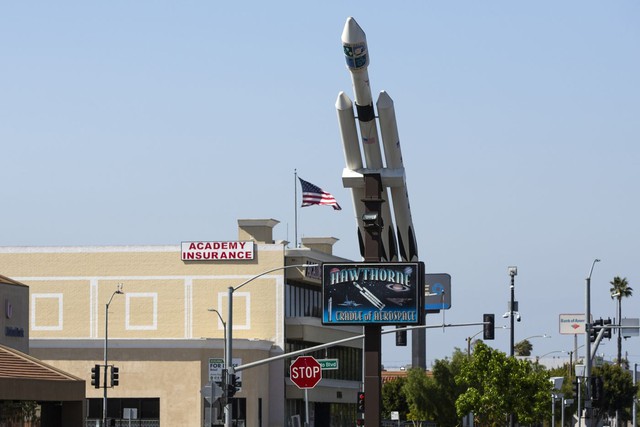 Hawthorne city suddenly turned into a 'mini Silicon valley' thanks to Elon Musk
The people of Hawthorne, including Alejandra Alarcon, are also not very happy when their small city becomes bustling. She admits that SpaceX gives her mixed emotions and she feels quite confused about the prosperity of the city.
"SpaceX gives jobs to Hawthorne, not the people of Hawthorne," Alarcon said when sharing his daily commute. "I no longer feel as familiar as I am in my hometown, because people look very different now. I'm used to living with the working class."
In March, Bloomberg also shared a story about Brownsville, a city that is getting a new coat thanks to Elon Musk's tweets.
In fact, SpaceX has been headquartered in Brownsville many years ago. The craze only really appeared after Musk urged people to pour money to buy a home in South Padre in March 2021: "Consider moving to Starbase or the Brownsville, South Padre area in Texas." Musk later also pledged to spend $10 million on new coats for downtown Brownsville and $20 million to remodel schools in Cameron County.
Nearly a year later, the county's economy has changed dramatically thanks to Elon Musk's supporters. Most are passionate about space and decide to bet their fortune on the popularity of the richest billionaire on the planet. The city of Brownsville is therefore associated with a new name: Gateway to Mars.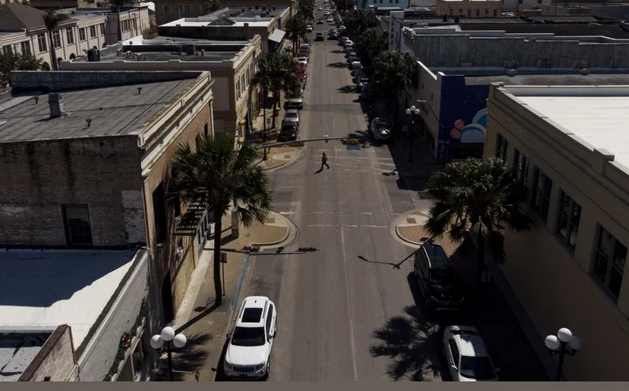 "The market literally became hot overnight. One tweet changed everything," said Laurie Howell, a real estate agent.
However, for the poor city of Brownsville, where the shops are largely run down, people still seem unable to keep up with the revolution that Elon Musk is creating. They thought that Musk's involvement in Brownsville would make them lose their homes.
At the end of February, a wall painted with an image of Elon Musk was ruined by the words "Stop SpaceX". This is believed to be the height of anger among locals, who argue that painting Musk on the wall will not reflect the culture of Brownsville city.
According to: Bloomberg
https://cafebiz.vn/mot-thanh-pho-chi-toan-dan-lao-dong-bong-hoa-thanh-thung-lung-silicon-mini-nho-elon-musk-20220513173732117.chn
You are reading the article
A city of only working people suddenly turned into a 'mini Silicon valley' thanks to Elon Musk

at
Blogtuan.info
– Source:
cafebiz.vn
– Read the original article
here