Spending double
On May 11, the Ministry of Industry and Trade – Finance decided to increase the retail price of gasoline. Accordingly, each liter of RON 95 gasoline increased by 1,554 dong to 29,988 dong, while E5 RON 92 gasoline increased by 1,491 dong/liter, to 28,959 dong/liter. With the 9th increase in gasoline prices, a series of goods and services have indirectly increased, of which the most "sensitive" are bus fares and transportation services.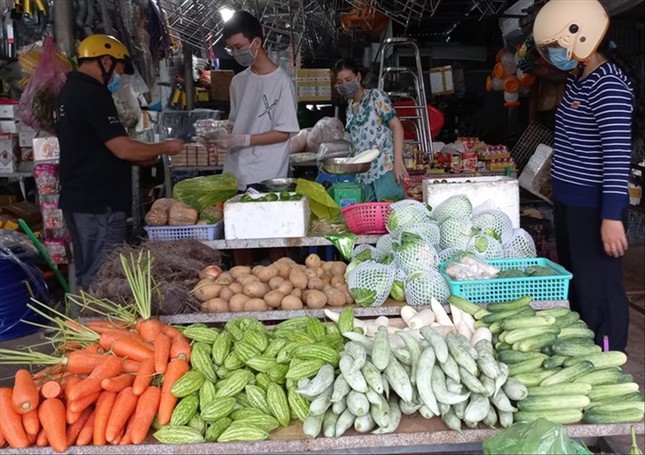 As noted by PV Tien Phong, from the beginning of May until now, taxi companies and contract cars have increased their fare by 10-15%, equivalent to an increase of 1,000-2,000 VND per km and have not shown any signs of cooling down. In particular, many passenger car companies increased their prices sharply by 30-40%. On the Hanoi – Nghe An route, some bus operators have doubled their ticket prices compared to the end of last year.
Ms. Tran Thi Thu (Yen Thanh, Nghe An) said that the average bus fare was only 150-200 thousand VND, now it has increased to 300-400 thousand VND. "The price of tickets increased so quickly that everyone was shocked. Drivers said that the reason was the sharp increase in gasoline prices. Every month, I go to Hanoi for medical check-ups a few times, but for travel alone, I now lose millions of dong," shared Thu.
Not only the increase in freight rates, many types of goods are also "dancing" according to the price of gasoline. Prices of vegetables in the past 1 month have continued to increase sharply; such as cabbage 4,000 VND/kg, now increased by 6,000 VND/kg; carrots increased from 15,000 to 18,000 VND/kg… Shrimp noodles, cooking oil… also responded to the increase, Omachi noodles increased from 180,000 VND/barrel to 200,000 VND/barrel; Beers also increased by 10-15% compared to the beginning of the year.
Ms. Nguyen Kim Phuong (Long Bien, Hanoi) said that, taking into account the costs of food alone, her family now has to spend about 1-1.5 million VND more each week, twice as much as before. , while income remains unchanged.
In a big city like Ho Chi Minh City, people face more and more difficulties. Taking the car to the beginning of the alley, Mr. Tran Huu Tinh (32 years old, living in Tan Binh district) poured 40,000 VND for petrol but only got more than one liter.
He said: "With this amount of money a few months ago, I could fill up the gas tank to go to Thu Duc city to work, but now it is not enough. Since I'm a construction worker, wherever I work, my salary is only about 150,000 VND/day; self-sufficient travel and meals. Before, after deducting expenses, I still had 100,000 VND to bring back, but since many items increased in price, the remaining amount has also decreased a bit."
Asking for leftovers such as a few bags of tofu, some fish meat, pickle leaves… In the company canteen, Ms. Thu Hang (cleaning worker in District 3, Ho Chi Minh City) prepares a mixed dish to make dinner for her family. family.
"Petroleum prices increase, so everything is expensive. Vegetables that used to cost about 4,000-5,000 VND were pushed up to 9,000-10,000 VND/bundle, twice as high as usual.
While the salary is fixed at 5 million VND/month, if the expenditure is not calculated, it is easy to "negative" income. To save money, I often choose toad markets, street vendors to buy cheap food; Sometimes the company canteen has leftover food, I would like to process it again and save a few tens of thousands of dong," said Hang.
As soon as she heard about the petrol price increase, Ms. Minh (40 years old, preschool teacher, living in District 8) rushed home a box of instant noodles for breakfast in the coming days. According to her, her family has 4 members, of which 2 children are of school age. Monthly income is limited, but many consumer goods have increased rapidly recently, vegetables, cooking oil to fish meat have increased by 5,000-10,000 VND/kg.
"In the difficult context due to the impact of the COVID-19 epidemic, the increase in gasoline prices made my family's life even more difficult," – this female teacher said.
At many traditional markets in Ho Chi Minh City, small traders are also sad because of the absence of customers.
"Gasoline has just increased, immediately the transport unit has reported an increase in freight rates. I don't agree that there are no goods for sale," said Ms. Thuy, a small vegetable seller at Phu Lam market (District 6).
Business… too much to bear
Mr. Nguyen Ngoc Luan, General Director of Meet More Coffee and Agricultural Products Company, is worried about the company's business situation in the near future when many raw materials, transportation charges, and gasoline prices have increased and there are no available products. stop sign.
"I am negotiating with a raw material supplier, because they want to increase the price by 40%, this unit is also facing difficulties, so this is impossible. Many suppliers now also do not dare to sign a one-year contract with them for fear of high prices.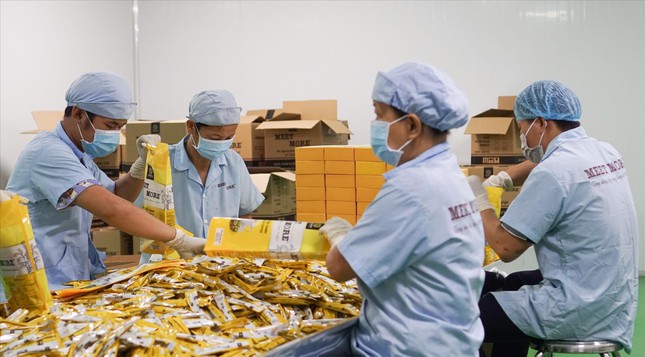 According to Mr. Luan, an increase in petrol prices will lead to an increase in the prices of many inputs for production, while output products are not expected to increase in price, especially in the context of a decrease in domestic purchasing power and export as well. stop. "The cost is constantly increasing like that, so all Meet More plans planned from the beginning of 2022 have almost completely changed. Currently, we only produce in moderation so as not to disrupt the supply chain, but we don't know how long we will be able to hold out because the business is already too much to bear," – Mr. Luan expressed concern.
An Phuc Trading and Service Company (Thu Duc City) is an enterprise specializing in trading agricultural products. Mr. Nguyen Huu Tue, the company's representative, said that after Tet, he received a notice to increase the price of raw materials for production from suppliers with a proposed increase of 5-10% in the near future.
"However, we have tried to negotiate and keep the price up to now, but the situation of gasoline prices continues to rise, making businesses very worried. This fact is putting businesses in a difficult position because the orders supplied to the domestic market have been fixed before Tet, "- Mr. Tue emphasized.
Dr. Dinh The Hien, an economist, said that the increase in gasoline prices had a strong impact on employees. "I think that, at this time, the State needs to support employees by reducing personal income tax for employees with incomes of 20 million VND/month or less" – Mr. Hien said.
You are reading the article
Commodity prices 'dance' according to gas prices

at
Blogtuan.info
– Source:
Afamily.vn
– Read the original article
here