Ciné
Life Style
Compare the brides who are "suffering" because the husband's family is second on the Vietnamese screen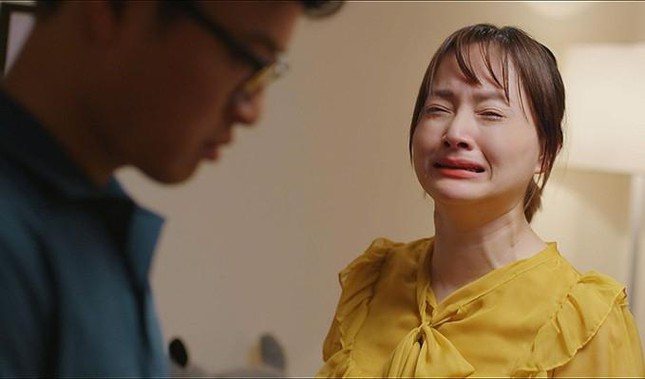 After incipient conflicts in part one, in part two, the mother-in-law – daughter-in-law relationship of Mrs. Hien (People's Artist Lan Huong) and Van Khanh (Lan Phuong) in "Love the sunny day back" is a hot topic all over Vietnamese film forums.
From the beginning, Mrs. Hien did not like Khanh because she was pregnant before marriage. She often criticizes and repeats the past to insult her daughter-in-law every time she meets.
At the climax, Mrs. Hien blamed Khanh for the divorce of her sister-in-law Thuong (Thu Ha). She even forced Khanh and his wife to sell their house to pay the debt to their sister-in-law. In the latest development, after selling the house to pay the debt, her mother and sister-in-law came to Khanh's house, making her "miserable" in her own house.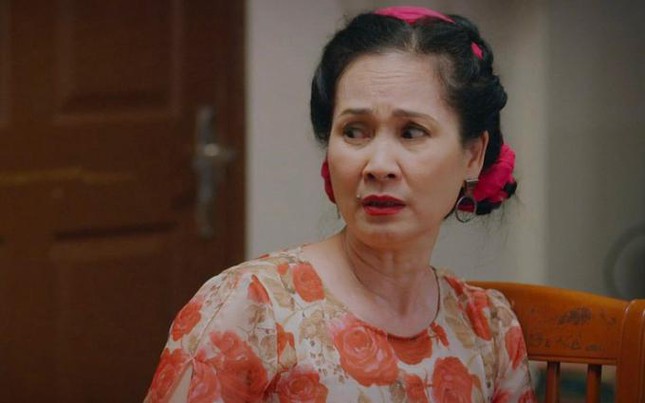 While Khanh is patient from time to time, her husband – Duc (Hong Dang) has never once strongly defended his wife. On film forums, many viewers expressed their grief for Lan Phuong's character. Some people even "ask" the director to let the film go to "handle" the terrible mother-in-law and sister-in-law.
Bao Thanh – Living with mother-in-law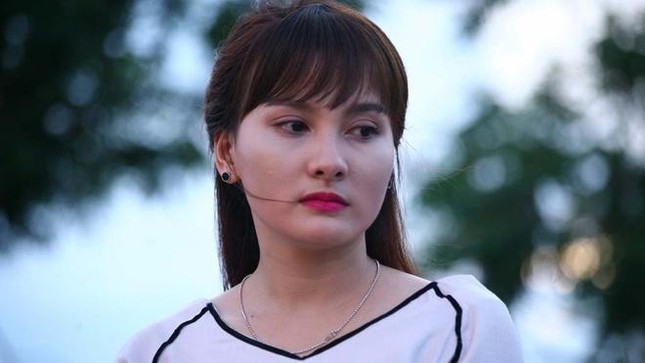 "Living with mother-in-law" It used to be a film that stormed the Vietnamese screen when depicting stories revolving around the mother-in-law's relationship, which was very real, even haunting.
In the film, Bao Thanh plays Minh Van, a modern, personality girl. Married to Thanh (Anh Dung), Van started life as a bride was not easy when Mrs. Phuong (People's Artist Lan Huong) – her mother-in-law was a difficult person, harsh, loved her son excessively and often looked at her son. consider every move of the daughter-in-law.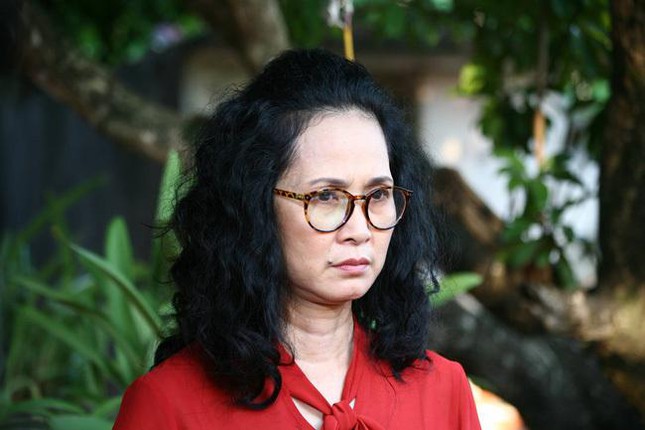 The psychological battle between mother-in-law and daughter-in-law happens every day and eventually leads to conflicts that cannot be resolved. Even Van has to endure a weak and abusive husband. Van from the place of suffering to resistance caused her marriage to fall apart.
The role of Van was also a role that made a strong impression on the audience and brought her the VTV Awards 2017 in the category "Impressive Actress".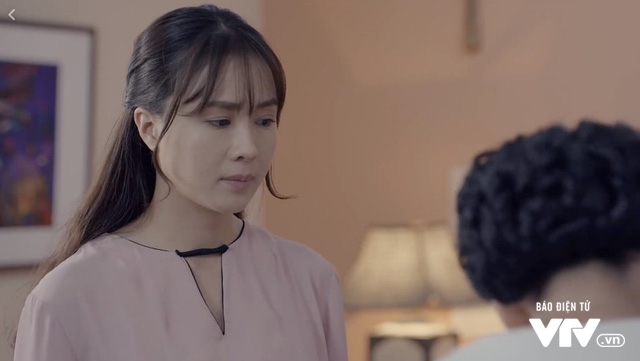 In "A lifetime of resentment", Hong Diem plays Dung, a beautiful woman who is brave but meets many difficulties. When she was a girl, she loved Phong (Hong Dang) but married Dang (Manh Truong) according to her mother's wishes.
Winds and waves came to Dung when Phong suddenly became her brother-in-law. Also because of Phong's appearance, Dung was more negligent in housework and taking care of baby Nguyen – Dang's child and ex-wife. This is what her mother-in-law – Mrs. Lan (Member of Meritorious Artist My Uyen) is not satisfied. Not to mention, Ms. Lan is extremely domineering, looking down on and rejecting her daughter-in-law. She always thought that Dung just wanted to take her property, treating Dung as a "person who eats and drinks" in the house.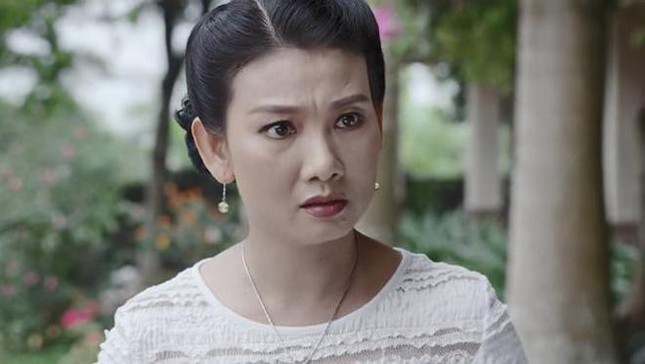 After many harsh and contemptuous words, it was she who caused Dung to leave empty-handed while carrying Dang's son.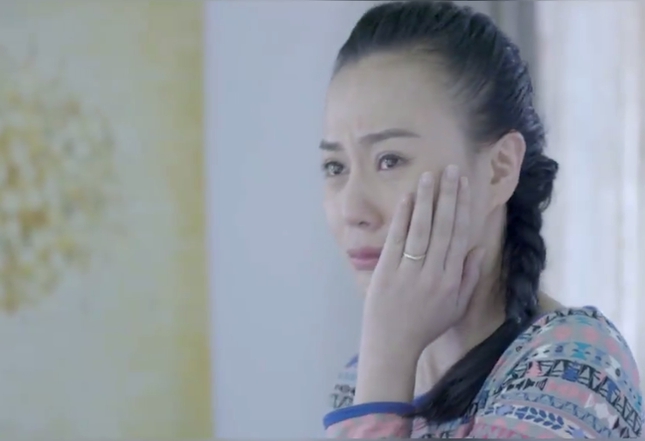 Mai's role in the movie "The reverse of tears" Phuong Oanh's work has received mixed opinions because it is too sentimental and weak. No matter what happened, Mai just kept crying, not explaining and solving the problem.
Mai is a gentle and weak bride, so she always has to suffer a lot of frustration when she returns to her husband's house. Trot is pregnant with Son (Ha Viet Dung) – her university lecturer. Mai had to go back to be a bride when she was too young and had no life experience. Not only that, Lam's mother-in-law (People's Artist Lan Huong) had a prejudice, thinking that Mai lured her son. During the period of being a bride after that, Mai was despised and criticized by her mother-in-law for being "slowly slow", "slurred in speech" and not active in finance.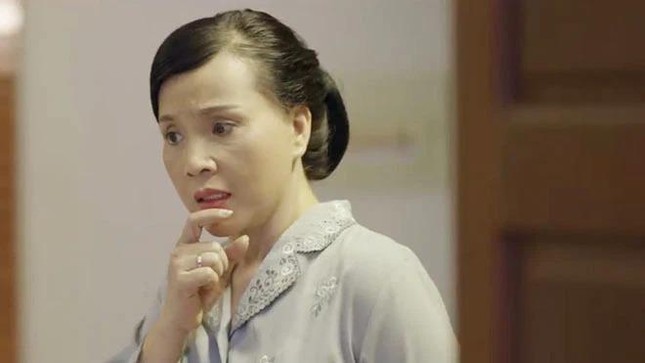 In addition, her husband is cold, indifferent, even dating Mai's former roommate. Even when she miscarried, Son did not care or ask a question.
Dieu Huong – Rose on the left chest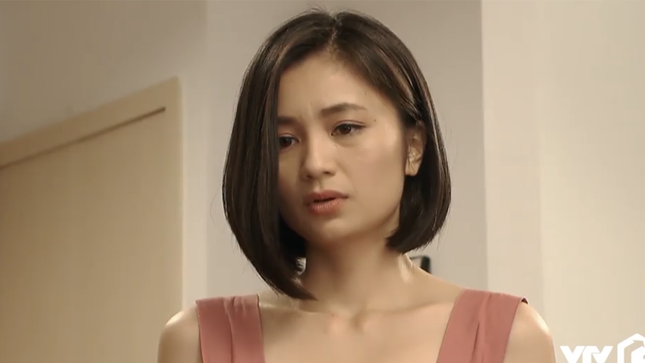 The character San (Dieu Huong) in "Rose on the left chest" also a miserable daughter-in-law because of her husband's family, partly due to her weak husband. San's married life fell into a deadlock when her mother-in-law for no reason considered her as a "love rival", always looking for ways to "cheat" her children. strawberry.
With the aim of kicking San out of the house, Mrs. Kim (artist Thanh Quy) did not give up all the tricks, all the conspiracies and startled the viewers. From pretending to be crazy to making peace and then putting birth control pills in orange juice for San to drink.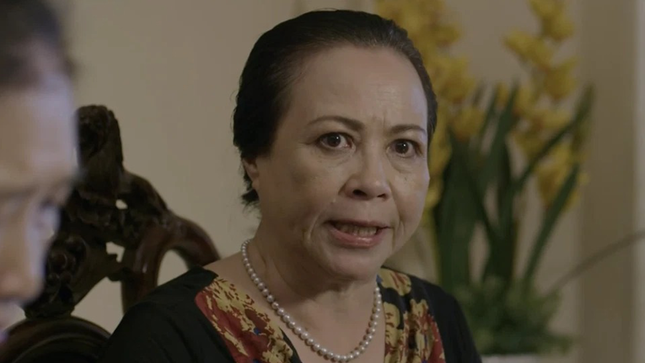 The disrespectful and hateful words of her mother-in-law made San's married life always full of pressure. In the end, she divorced to free herself.
You are reading the article
Compare the brides who are "suffering" because the husband's family is second on the Vietnamese screen

at
Blogtuan.info
– Source:
Kenh14.Vn
– Read the original article
here