Sức Khỏe
Early puberty increases, dangerous when parents self-inject inhibitor drugs for their children
Dr. BS Nguyen Ngoc Khanh, Department of Endocrinology – Metabolism – Genetics, National Children's Hospital, said that according to the cumulative number since 2003, there were nearly 3,000 children visiting and receiving treatment at related hospitals. early puberty.
In previous years, there were only 80-100 children/year, but in recent years this number has increased, an average of 500 children/year are diagnosed with precocious puberty at the National Children's Hospital.
During the examination, the doctors of the National Hospital of Pediatrics received a 14-month-old boy who was diagnosed with precocious puberty. This is a case of precocious puberty with a cause (the patient has a brain tumor).
The doctor also shared about the case of a young child diagnosed with unexplained precocious puberty, a 5-year-old girl. Although the child is only 5 years old, there is growth in the mammary glands. Her parents were worried when they saw abnormal signs in their child and took them to the hospital for examination.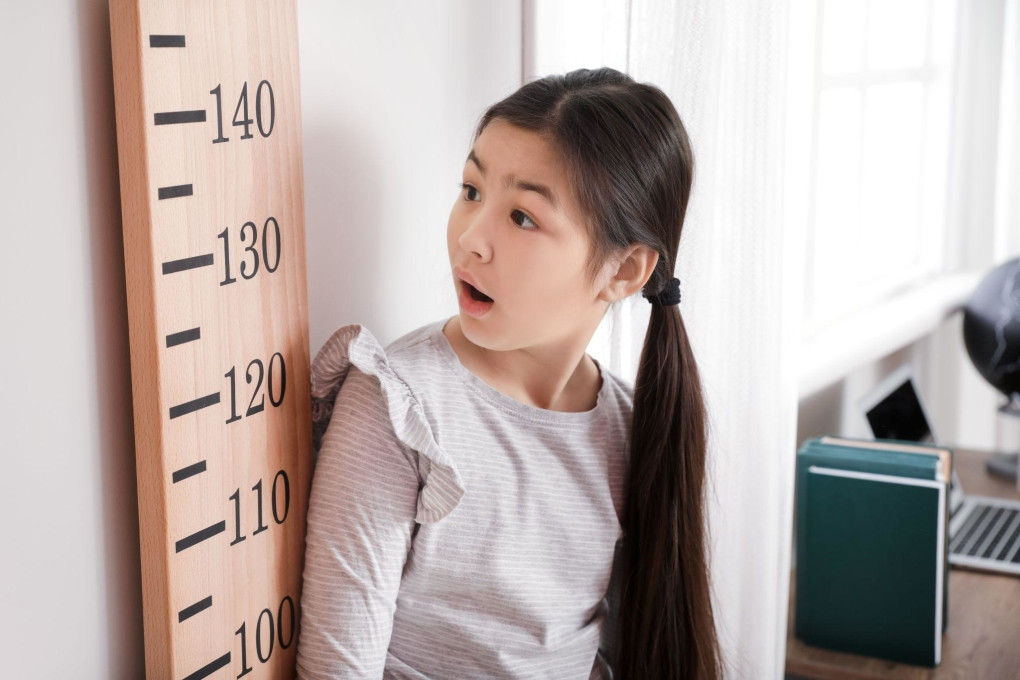 According to TS.BS Khanh, signs of early puberty in girls are under 8 years old who have had their first period, developed mammary glands or some signs such as pubic hair growth, acne growth….
For boys under 9 years old, signs of early puberty are changes in voice, change in penis size (4ml testicle volume), mustache growth, acne…
Parents often find it difficult to accurately assess whether their child is going through puberty early or not. Many parents who see their children taller than you are happy to think that their children are developing well, not knowing that their children are entering puberty. So if you see that your child is growing faster than other children, developing mammary glands, having acne, etc., you can take them to the doctor. From there, the specialist will evaluate the child's normal development or early puberty.
Also according to TS.BS Ngoc Khanh, the rate of girls reaching puberty earlier than boys (average 10 times). Premature puberty in boys mostly has a cause (accounting for 60-70%), the most common cause of early puberty is brain tumors, meningitis, etc. While girls with precocious puberty mostly have no cause (accounting for early puberty). 80-90%).
Regarding treatment, doctors will consider appointing which children need treatment. If precocious puberty is progressing rapidly, affecting the child's final height, the doctor will base on the age of the child at the onset of puberty, the child's current height, the current bone age (not related to age). to determine if the child needs treatment.
The child will be given anti-puberty medication. The drug can be injected once a month or every 3 months… to stop the early signs of puberty in children. The drug works to slow / stop the development of mammary glands, reduce pubic hair growth, stop menstruation, reduce the size of the penis so that the child grows at the right age.
However, there are also parents who are too worried so they arbitrarily buy anti-puberty drugs to inject at home for their children. In this regard, Dr. BS Khanh said: "Every drug has main effects and side effects. We must strictly follow the doctor's orders. When the baby meets the criteria for the diagnosis of precocious puberty, we only prescribe the injection."
Also according to TS.BS Ngoc Khanh, more than 20 years of research, researchers around the world believe that the side effects of drugs that inhibit precocious puberty are not many. In particular, it was found that the drug did not affect the fertility of girls. Children may also experience other side effects such as redness, pain, etc. at the injection site. However, Dr.BS Khanh warned, regardless of any injection, the child could be shocked. "Although the rate is low, sometimes millions of cases have only 1 case, but when children are shocked, not promptly handled can lead to death. Therefore, giving injections at home or in facilities that do not guarantee emergency care is very dangerous," said the doctor.
Regarding the cause of early puberty in children, Dr. BS Ngoc Khanh affirmed that, currently, in the world, there is no research to definitively confirm the cause of this condition. Scientists have suggested that some substances that can cause early puberty in children lying down are plastic (PPA found in plastic). In addition, there are other substances such as DDT, which is found in pesticides.
"But so far, it has not been scientifically proven that eating this, that… causes early puberty in children. In particular, some parents believe that drinking milk causes early puberty is not true. Often obese children will have a higher risk of puberty earlier, so children at risk of obesity need to have a suitable diet and exercise to reduce obesity and reduce the risk of early puberty ", Doctor Khanh shared.
Regarding the method of caring for children with early puberty, in addition to the medicine prescribed by the doctor, parents need to pay attention to the care, diet, and sleep for the child. Families limit children to eat ready-to-eat and canned foods. Children still need to grow, still have to have enough nutrition. Accordingly, children need milk to grow taller, feeding them a full group of starches, sugars, proteins, vitamins. At the same time, children need to be active every day and must go to bed early, before 10 pm and get enough sleep.
Ngoc Trang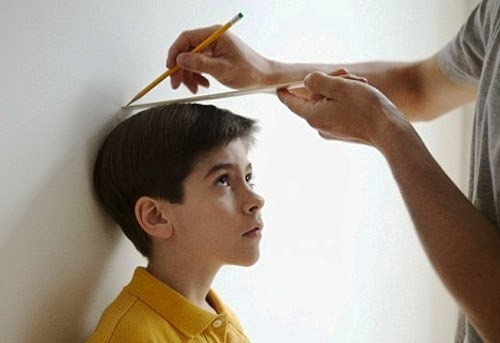 You are reading the article
Early puberty increases, dangerous when parents self-inject inhibitor drugs for their children

at
Blogtuan.info
– Source:
vietnamnet.vn
– Read the original article
here