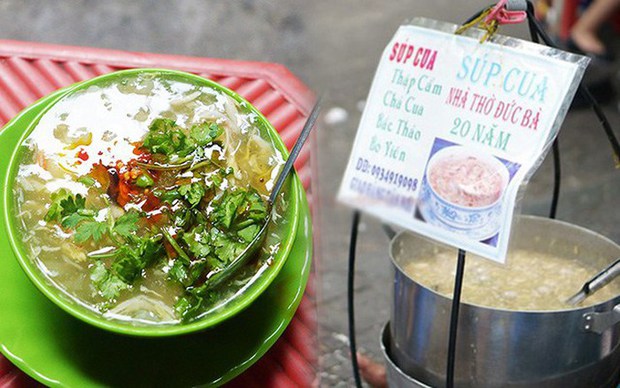 Located on Nguyen Du Street (District 1, Ho Chi Minh City), right near Notre Dame Cathedral, there is a crab soup simple but has existed for nearly 30 years. Soup burden has no sign, no name, people just call it Notre Dame Cathedral soup shop or "church cancer soup".
It's called a "shop" but it's just a trolley with a few plastic chairs, even without a table, but the crab soup at the restaurant is famous throughout the city.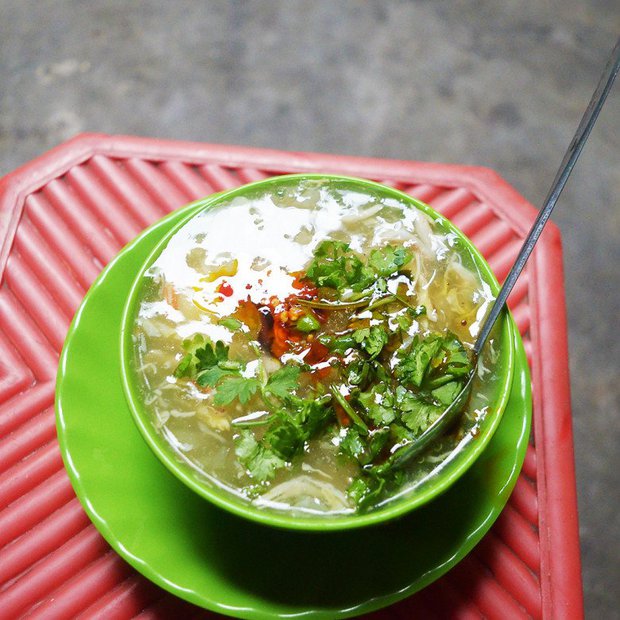 The crab soup here not only attracts young people but also celebrities. The shop is also not a place where you can sit back and forth because there are only a few chairs and the customers are very crowded. There are many people who come to eat and have to sit right in the car to enjoy the crab soup. Notre Dame Crab soup sells from early afternoon to evening, when the soup runs out. Although the seats are tight, the appeal of this soup has never decreased.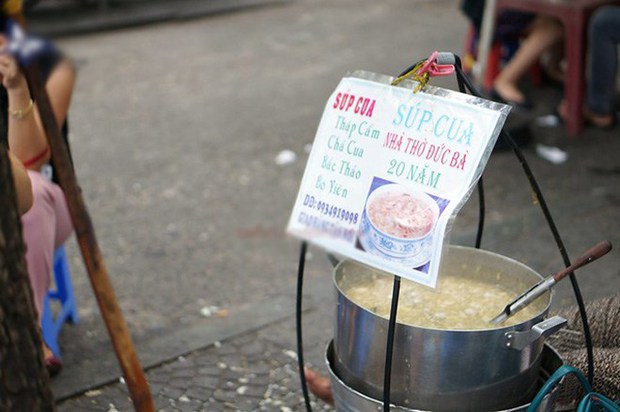 In terms of taste, the crab soup at the burden is not too excellent, but it is still delicious, sweet, and has a good taste. The price of the soup is quite affordable, but it is full of good quality meat. The bowl of soup when brought out at first glance is nothing special.
But if you look closely, you will see a lot of "toppings" of all kinds. From familiar things such as beaten eggs, chicken, and quail eggs, the soup also has Bac Thao eggs, crab cakes, crab sticks… The taste of Bac Thao eggs inherently has a characteristic strong smell, not everyone likes this dish, but with Those who get used to it will be very addicted.
Bac Thao eggs are very suitable when used with porridge, soup because it will make the dish more delicious. The fatty and buttery taste of the egg combined with the ingredients in the soup is very harmonious, creating a very delicious and strange overall taste, making the diners enjoy it more and more and find it difficult to stop spooning.
The smell of eggs is quite strong, those who are not used to it will find it boring and strange, those who are already in love will definitely have to eat the whole fruit to feel satisfied.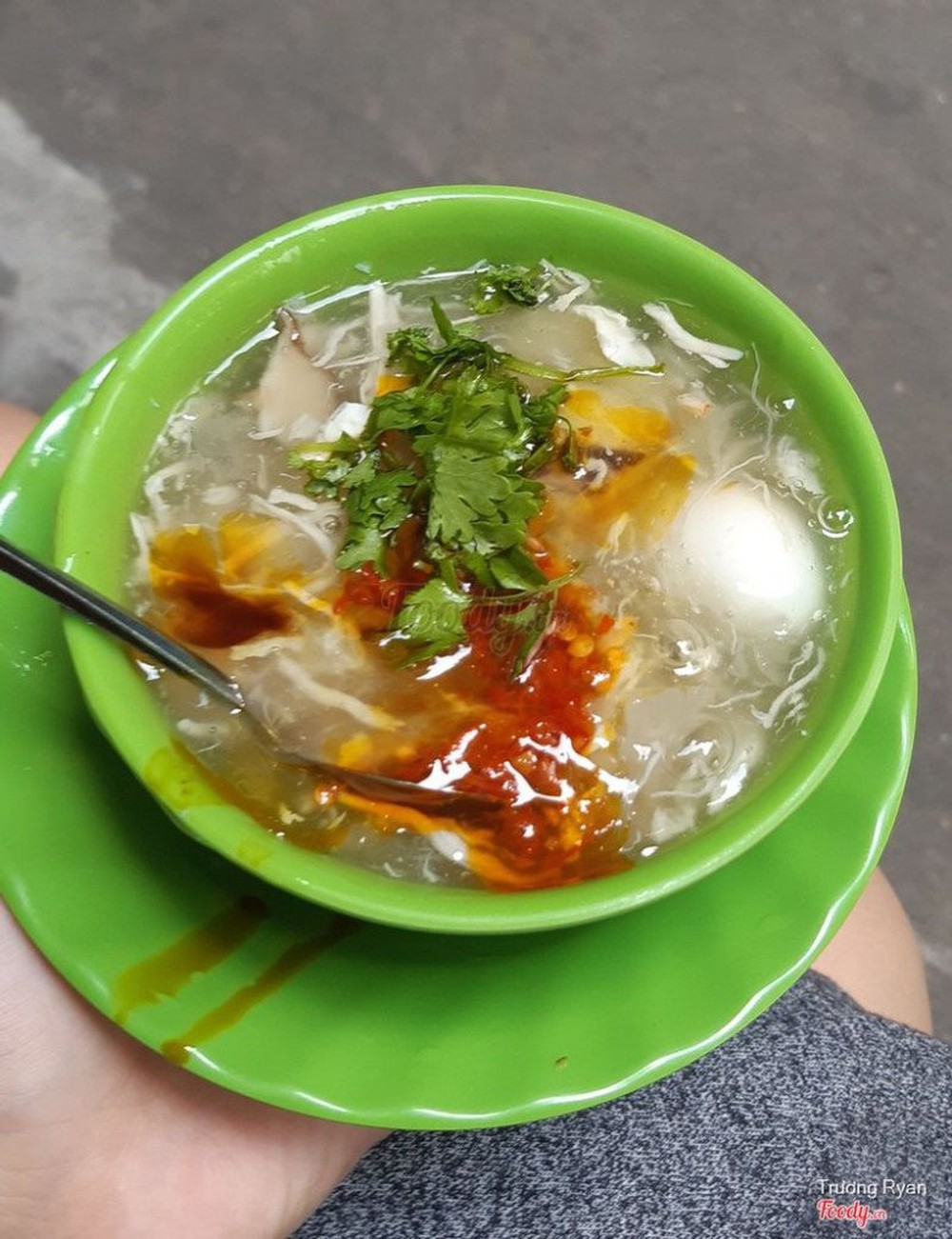 In addition, the soup also has shiitake mushrooms eaten with a few stalks of cilantro, soy sauce and a little chopped red chili. The sweet taste is very natural from the broth, the soup is thick and thick. The portion stays hot for a long time even though the diners don't use it right after it's served.
Crab cakes or crab sticks here are also very good quality and delicious. Crab cakes are tough, cut very thick, bite into the roots of the teeth, chew until it's so sweet, it takes up most of the cup. Although the crab stick only uses the frozen type sold in the supermarket, it is very strange and suitable when used with soup.
Depending on the dish to be served with, a cup of crab soup costs from 15,000 to 25,000 VND. In addition to crab soup, there is also beef dry salad at the load. Beef dry salad is made from grated green papaya, crispy and cool, served with sweet and salty sauce.
Of course, this dish is not as outstanding and popular as crab soup, but if you like to innovate on a hot afternoon, beef dry salad is also cool and not boring. Each plate of beef dry salad costs 15,000 VND.
Having existed for 20 years right in the heart of the busiest city in Vietnam, this simple soup still has its own charm that makes customers want to come back after eating. The bowl of hot soup, quality, and affordable price makes customers want to come back many times to enjoy.
You are reading the article
Gourd crab soup for nearly 30 years in the heart of Saigon is known as "the most worth-trying soup"

at
Blogtuan.info
– Source:
Soha.vn
– Read the original article
here