Đời sống
How do I know if my child has "mysterious" hepatitis?
Only suspect hepatitis when jaundice, dark urine
Regarding parents' fear that "mysterious" hepatitis in children is causing nearly 230 children around the world to get sick and want their children to be tested for liver enzymes to track down the "virus", Dr. Nguyen Nguyen Huyen (Chief). Kim Chung Clinic, Central Hospital for Tropical Diseases) confirmed, this is not necessary.
"If a child has hepatitis, there will be specific signs, then parents need to take their child to see a doctor. The doctor will appoint the necessary tests. Don't ignore the symptoms because you are worried that your child has hepatitis. symptoms of other diseases", Dr. Huyen recommended.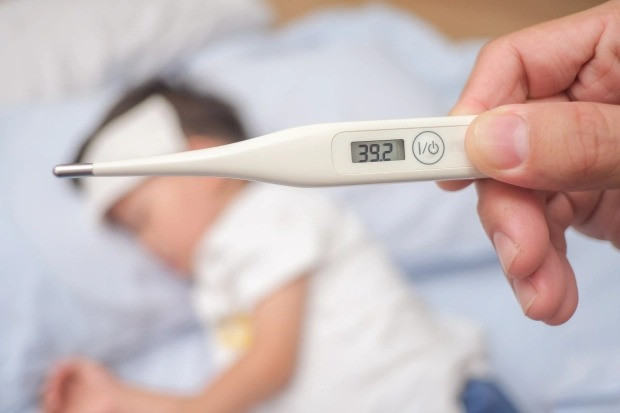 Doctor Truong Huu Khanh, Vice Chairman of Ho Chi Minh City Infectious Association also confirmed, whether adults or children with hepatitis will have characteristic signs of yellow skin, yellow eyes, dark urine. Parents, when bathing and taking care of their children, if they detect that their children have these signs, they need to take them to the doctor immediately.
"Especially, people don't take drugs randomly. Because if children have hepatitis and give Paracetamol, the liver will be damaged immediately, making the disease worse," said Dr. Khanh.
According to the World Health Organization (WHO), as of May 10, it has identified 348 cases of "mysterious" hepatitis of unknown origin worldwide. Tests did not find common hepatitis viruses such as hepatitis A, B, C, D, E.
However, about 70% of children with this "mysterious" hepatitis are positive for the adenovirus. According to studies so far, Adeno virus can also cause hepatitis, but it is very rare and only causes hepatitis in children with weakened immune systems.
Currently, scientists in many countries are still continuing to search for the exact cause of "mysterious" hepatitis in children.
How to prevent adenovirus, the virus suspected of causing hepatitis in children?
Doctor Khanh hypothesized: "If the "mysterious" hepatitis in children today is due to the Adeno virus, then we "run out of the sun" because this virus spreads quickly, even more than the Delta virus that causes Covid. -19 last time.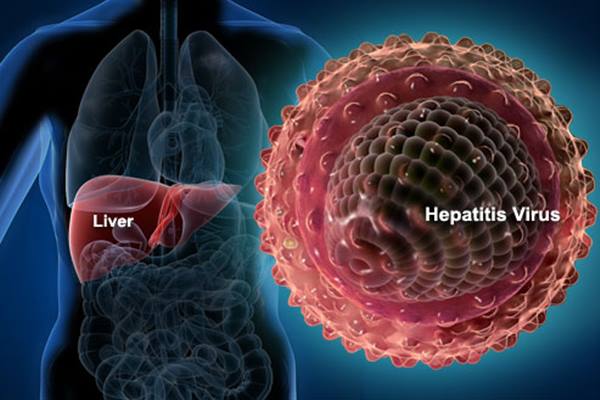 Adenovirus is a respiratory virus that is spread by respiratory droplets, by close contact, and by contact with surfaces contaminated with droplets from a positive person.
However, people should not be too worried or bewildered because for people with good health, the disease will only go away like a cold.
Dr. Le Thanh Phung (Head of the Department of Examination, Hospital for Tropical Diseases in Ho Chi Minh City) shared that studies around the world have shown that adenovirus infection is very common in humans, especially children. Nearly every child is infected with the adenovirus at least once before the age of 10.
Adenovirus type 41 is primarily spread by both the respiratory and fecal routes and mainly affects the gastrointestinal tract. It is a common cause of acute gastroenteritis in children, typically with diarrhea, vomiting, and fever, often with respiratory symptoms.
Adenovirus is recognized as the cause of hepatitis in immunocompromised children. It may be an unrecognized contributing factor to liver injury in healthy children. However, the extent of this relationship is still being elucidated.
According to Doctor Phuong, if the adenovirus is the main cause of the "mysterious" hepatitis in children today, the main prevention measure is hand washing, for both children and adults. When coughing and sneezing, you should aim at your elbow, instead of putting your hand over your mouth.
Hand and respiratory hygiene can prevent infection with adenovirus and other viruses and bacteria.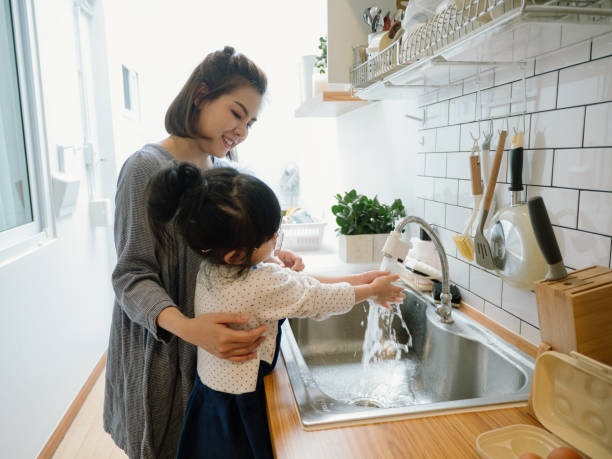 Signs of suspected hepatitis need immediate medical attention
Doctor Phuong recommends that when children have the following signs, they may suspect hepatitis and need to take them to the doctor immediately:
– High fever, impaired consciousness.
– Feeling unusually tired all the time
– The general feeling is not feeling well
– Loss of appetite, stomach pain, diarrhea, vomiting, ..
– Dark yellow urine, gray, pale stools
– Yellow eyes and skin, itchy skin.
– Muscle and joint pain
On May 12, the Government Office issued a document to the ministries, ministerial-level agencies and agencies attached to the Government; People's Committees of provinces and centrally run cities on acute hepatitis in children.
The document states that, according to information from the World Health Organization (WHO), over the past time, some countries have detected acute hepatitis in children, the cause has not been identified, with a high rate of severe disease.
In order to proactively prevent this disease, Deputy Prime Minister Vu Duc Dam asked the Ministry of Health to exchange and update information with WHO about this disease in order to proactively have a response plan, prepare human resources and methods. facilities, supplies and equipment for prevention and treatment; direct the inspection, supervision, and guide the prevention and control of this disease; promptly report to the Prime Minister when the disease has complicated development.
The Ministry of Information and Communications shall assume the prime responsibility for, and coordinate with the Ministry of Health in, propagating and providing complete and timely information on the epidemic situation and prevention and control measures so that people can actively and actively prevent and control the epidemic. sick.
People's Committees of provinces and centrally run cities, especially border provinces with international border gates, strengthen supervision at border gates, airports and seaports to detect suspected cases, promptly report to the Ministry of Health for appropriate guidance and management.
You are reading the article
How do I know if my child has "mysterious" hepatitis?

at
Blogtuan.info
– Source:
danviet.vn
– Read the original article
here