Besides the care and love of the mother, the father's role in the family is equally important. For boys, the father is like an ideal model, a great example for children to follow. Playing with their father regularly will help children strengthen their physical strength, develop their brains and personality in the future. Especially for boys, if they regularly study and play with their father, they will be more intelligent.
Currently, men and women are equal in caring and raising children. Spending time with your child will help improve the relationship between family members, moreover, I also have the opportunity to make myself an ideal, perfect father in your eyes. Since then, the children have also followed the example of their father's character and actions.
Respect women
Whoever you are and wherever you are, teach your children to respect everyone, especially women. That is grandmother, mother, sister and all the women in society. This helps children form the mindset to protect, love and cherish them early. Besides, the child will also learn from the father's behavior and attitude towards his wife, daughter and other women, so when the child sees their parents appreciate each other, they will also feel that they have to learn. follow like that.
If you learn this, you will also have a happy family in the future. Loving and respecting the wife is the premise for a family home. In addition, giving love is also a way for children to receive love from others.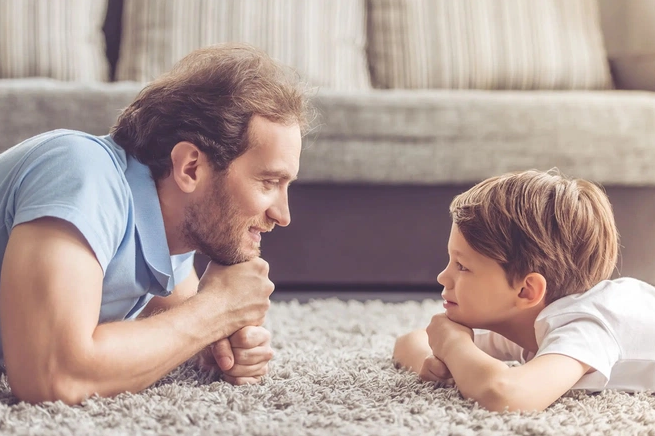 Patience, calmness and gentle behavior
There are times in life when things just don't go as planned. As a man, you should know how to be gentle with family and friends, control anger to avoid unfortunate consequences. A man who is always calm, maintains a cavalier demeanor in all cases is always appreciated. Besides, boys are usually strong and competitive, so they need to be taught to use their energy at the right time and in the right place.
Take responsibility for what you do
When something goes wrong, if it's your own responsibility, you need to have the courage to admit it, not hide from it, whether it's a good thing or a bad thing. In particular, do not blame others when doing wrong. Having learned this bravery of admitting, surely in the future, children will be respected and trusted by those around them.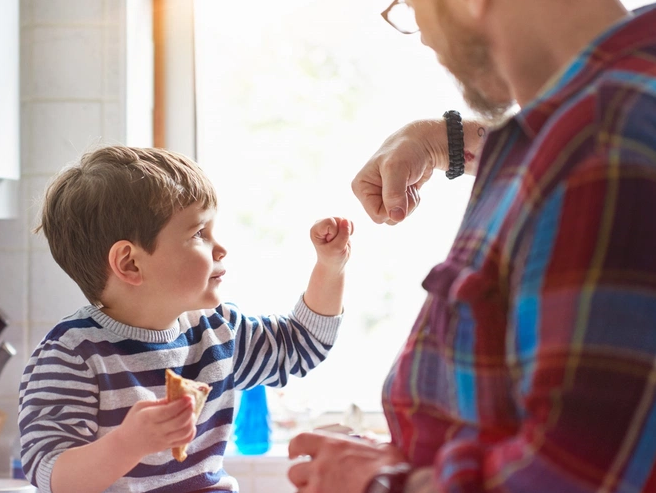 Know how to do housework
Whether you are a boy or a girl, you also need to know how to do simple jobs, first to be independent, then to take care of your future life. Cooking, cleaning, and laundry also need to be done so that later, when they are alone or without their parents around, they can live a good life. These tasks parents can guide and teach their children to do slowly. In addition, fathers should also set an example for their children by participating in household chores, supporting their wives with housework, and not afraid to cook and play with their children.
Not afraid of new environment
This is also one of the skills needed for future employment. When getting used to any new environment, meeting new friends, new colleagues… you must have adaptive skills and get to know everyone. At that time, your child will learn how to be decent, improve his language and know how to set his own rules in life.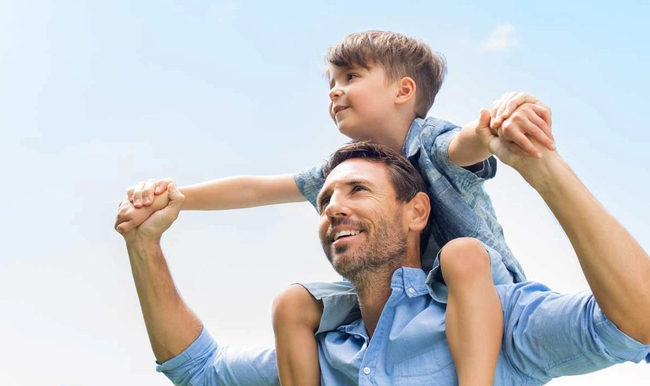 Self-discipline
Discipline is one of the most important lessons a father should teach his son. Children need to practice qualities such as hard work, self-study and face difficult situations with high determination, not giving up. Cultivating this character in your son will help him become mentally, emotionally, and physically strong.
Life is complicated, people should learn to stand up and overcome by themselves. This is a lesson every boy should be taught from his father. It's important that your child learns how to resist being bullied and defend himself against anything. A father is always seen as the protector of the family and will teach his son how to protect himself.
Don't be alarmed by changes from your body
During puberty, children will grow up very quickly. The father should be the guide, by his side and explaining the reasons for the changes from within. In addition, fathers should guide their children to practice good personal hygiene and appropriate sex education. In particular, fathers never hesitate to answer if their son asks any questions related to gender or body. In this, it will be easier for the father to confide in the child than the mother.
https://afamily.vn/nhung-bai-hoc-cha-nen-day-con-trai-de-be-tro-nen-manh-me-biet-chiu-trach-nhiem-va-co-cuoc- song-hon-nhan-hanh-phuc-in-tuong-lai-20220512165514061.chn
You are reading the article
Lessons a father should teach his son

at
Blogtuan.info
– Source:
Afamily.vn
– Read the original article
here