Đời sống
Many people have eye damage, screen vision syndrome
Post-Covid-19 eye damage, if not treated promptly, can lead to permanent vision loss
The Covid-19 epidemic is a serious psychological trauma to human health, leading to depression, anxiety, emotional disturbances, etc. Besides, children and adults study and work from home. had a significant effect on visual acuity.
According to Doctor Dinh Thi Phuong Thuy – Director of the High-Tech Eye Center (Dong Do Hospital), many people who have been infected with Covid-19 said that they had red faces, eye pain, eye fatigue, and watery eyes. eyes, eye diseases… For adults, if not detected and treated promptly, it can cause dangerous diseases, even permanent vision loss.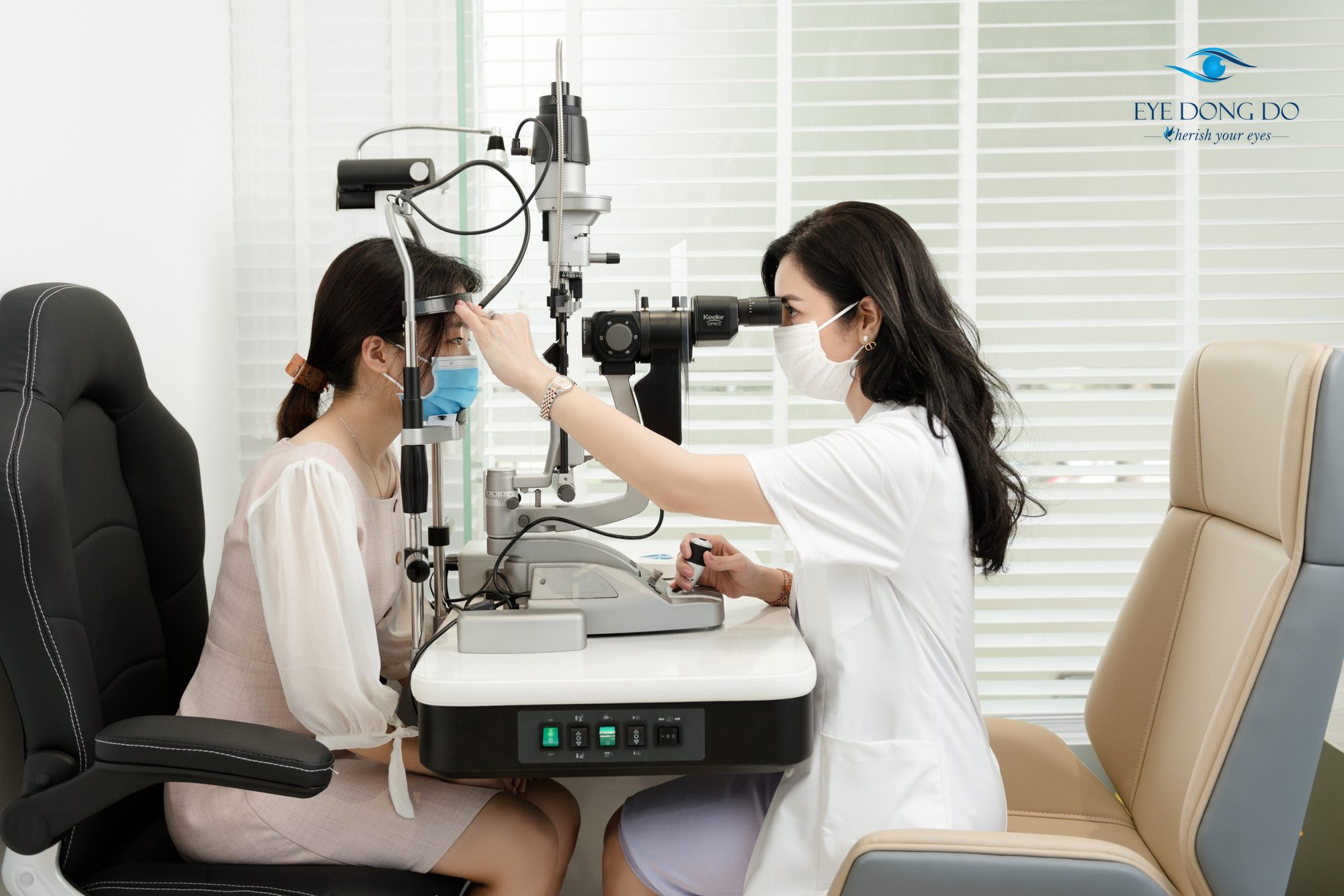 According to doctor Dinh Thi Phuong Thuy, screen vision syndrome post-Covid-19 If left untreated for a long time, there is a risk of turning into dangerous diseases. Photo: BVCC
Through taking the medical history, it was shown that the children were absent from school for a long time at home due to the epidemic, often using their phones to play games. Exposure to computer devices leads to screen vision syndrome.
This is a serious disease to suffer today when the percentage of people using computers and phones is increasing rapidly, most commonly those who work in offices and have to be exposed to computer screens at least. 8 hours per day.
A meta-analytical study by author Naser Nasiri (Institute for the Future of Health) and colleagues in 2021, based on 38 previous studies, with a total of 8,219 Covid-19 patients (mostly female) gender from 7 to 65 years old).
The results show that the proportion of Covid-19 patients with eye manifestations is 11.3%, which means that 1 in 10 Covid-19 patients will have eye problems. The specific eye diseases are: dry eyes/flush (16%), red eyes (13.3%), watery eyes (12.5%), acute conjunctivitis (88.8%).
In the patient post-Covid-19 showed mainly eye diseases related to blood clotting disorders, neurological disorders. Red eyes are a common symptom in patients post-Covid-19of which 89% were conjunctivitis.
However, the patient must be seen by an ophthalmologist, as there are many other more serious eye conditions that can also present with the same ophthalmologic manifestations, such as uveitis, episcleritis, scleritis. , orbital cellulitis … if not treated promptly, may result in permanent vision loss.
Some studies show that infection with Covid-19 can change the condition of the retinal vessels for the worse. If a patient with Covid-19 or post-Covid-19 If you have blurred vision, you must go to the doctor immediately because retinal microvascular disease is difficult to treat.
"Some of the first manifestations of screen vision syndrome are blurred vision, dry eyes, headaches, double vision, shoulder and neck pain. Screen vision syndrome, if left untreated for a long time, will be dangerous. risk of turning into dangerous diseases." – Doctor Dinh Thi Phuong Thuy said.
Launching the Summer Campaign for Post-Covid-19 Eye Examination and Treatment
And with the continuous updating of modern medical technologies in the world by many medical facilities in Vietnam, proactively going to the doctor and getting treatment early will bring great results. Typically, advanced technology in cataract surgery has just been transferred to the High-Tech Eye Center of Dong Do Hospital this morning (May 14).
FEMTO LDV Z8 technology is a mobile laser system from Zimmer – Switzerland, with a compact and flexible machine size, allowing surgery without moving the patient (from Z8 to Excimer Laser) to save money. saves time and ensures the highest level of comfort for both the surgeon and the patient as well as a more efficient and sterile procedure. In addition, with the improvement of the contact surface of the patient's cornea with liquid, the suction and flattening process becomes smoother for the patient.
FEMTO LDV Z8 is considered a pioneer in refractive technology. The hospital is implementing a number of new techniques such as laser treatment of cataracts, replacing the microsurgery knife compared to cataract surgery with other devices, bringing accuracy and precision. patient safety.
On the same day, the High-Tech Eye Center of Dong Do Hospital launched the Summer Campaign to examine and treat eye diseases after the epidemic and launched the "Free your eyes" charity fund. This charity fund will accompany to sponsor free eye surgery for patients in difficult circumstances, in remote and isolated areas, especially children with eye diseases but have no conditions to come into contact with modern medical background.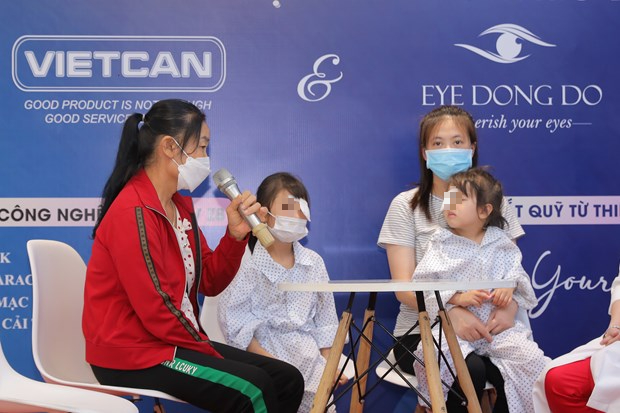 Two cases that have just been successfully treated for free at the hospital are Ninh Thi Tuong V. (7 years old, native of Thai Nguyen) who has strabismus in both external eyes alternately and Bui Thuy N. (4 years old, hometown Tuyen Quang) ) suffering from conjunctival cyst on the right eye, all in extremely difficult circumstances were present at the launch of the charity fund. The children's relatives were touched and happy to express their gratitude to the hospital's doctors and nurses, who always wanted to bring light to poor patients for a better life.
In Vietnam, there are currently about 2 million people who are blind and have low vision, three-quarters of which are poor people and people with difficult circumstances.
You are reading the article
Many people have eye damage, screen vision syndrome

at
Blogtuan.info
– Source:
danviet.vn
– Read the original article
here