Tech
The largest fish on the planet is in danger of extinction because of a traffic accident
Because whales are actually mammals, not fish, the title of the largest fish on the planet right now belongs to the whale shark (Rhincodon typus). These fish can grow up to 16 meters long and weigh more than 20 tons. They are as big as a double-decker bus.
Yet in the process of participating in traffic, especially when swimming in the sea, whale sharks often have accidents. Ironically in those accidents, it is they who are the victims, being hit, injured and even killed.
The culprit could be none other than our giant cargo ships.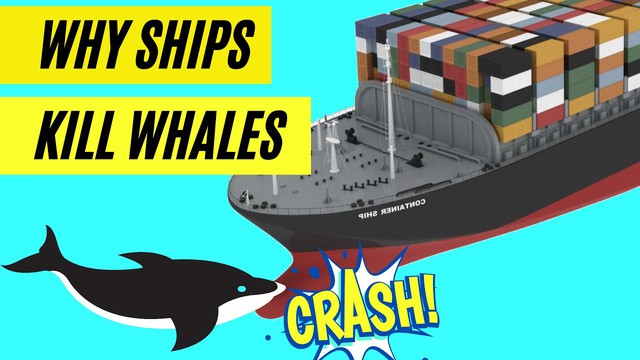 Up to 90% of whale shark routes today will intersect with high-speed shipping routes, says a new study published in the Proceedings of the American Academy of Sciences (PNAS) May 9. human transoceanic.
And because whale sharks often swim close to the surface of the water, they are susceptible to being hit by giant container ships. Just one hit from a ship with a tonnage of over 300 tons can kill a whale shark.
These traffic accidents have decimated the world's whale shark population by as much as half over the past 75 years, scientists say. It pushes the planet's largest fish into the list of the world's most endangered sharks.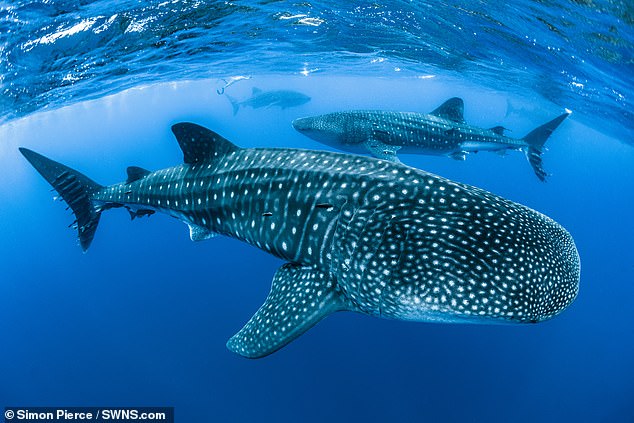 Human ships are plowing the ocean lanes
According to the Organization for Economic Co-operation and Development (OECD), global trade now relies on the lifeblood of the oceans. Up to 90% of international human cargo is currently transported by sea, on ships containing thousands of giant containers.
The advantage of ocean freight is that manufacturers can pack a large volume of goods at a low cost – while the forwarder can also combine shipments to reduce costs. Containers can then continue to be transported by road, when the transcontinental ocean liners have finished their journey.
Unfortunately, what is good for humans often harms nature and wildlife.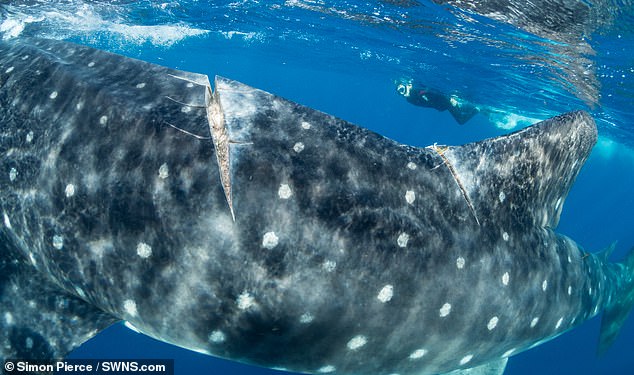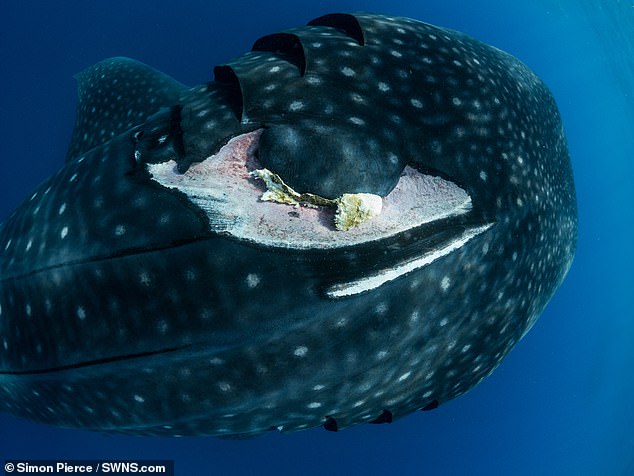 Today's human sea lanes often connect distant seaports, on opposite sides of vast oceans. These are known as marine highways and have a high rate of crossing the migration and migration routes of many fish species.
Whales and whale sharks are often hit by human transport ships, as they spend long periods swimming near the surface of the water feeding on plankton. If a whale shark is hit by a large ship, their chances of survival are very low.
Accidents also often go unreported, because whale sharks are a species of sound buoyancy. That is, when they are seriously injured and can no longer swim, they will automatically sink to the bottom of the sea and quietly die there.
So in their new study, marine ecologists at the University of Southampton sought to tag 350 whale sharks to track their journeys and map their positions using satellites.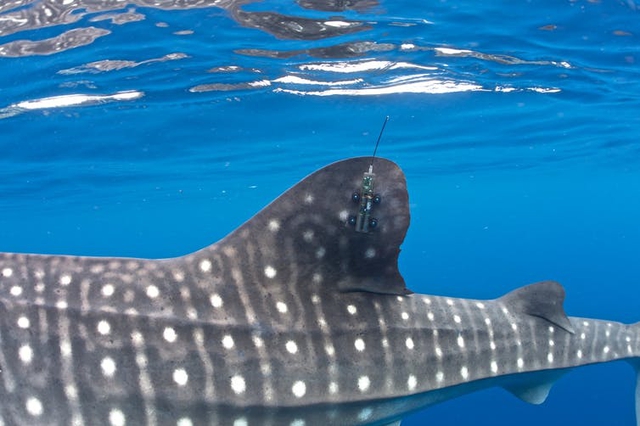 The maps were compared with a GPS system that tracks ocean navigation, to which they added all cargo ships, oil tankers, cruise ships and trawlers of all tonnage. over 300 tons – potentially killing a whale shark after impact.
"Our new study finds this threat may be the cause of death for the world's largest fish, the whale shark, more than any other previously documented cause.", said marine ecology professor David Sims.
"Unlike most other shark species that roam the oceans, intentional or accidental fishing by industrial fishing teams is not believed to be the leading cause of whale shark populations' decline. Instead, for this marine species, there are several factors that point to human transport as potentially deadly."
92% of whale shark's range is cut by human shipping lanes
It's the first satellite data set analysis to show how overlapping shipping lanes affects the great whale shark's range. Scientists say areas such as the Gulf of Mexico, the Arabian Gulf and the Red Sea – home to some of the world's busiest ports and shipping lanes – are also places where whale sharks often have accidents with boats. best.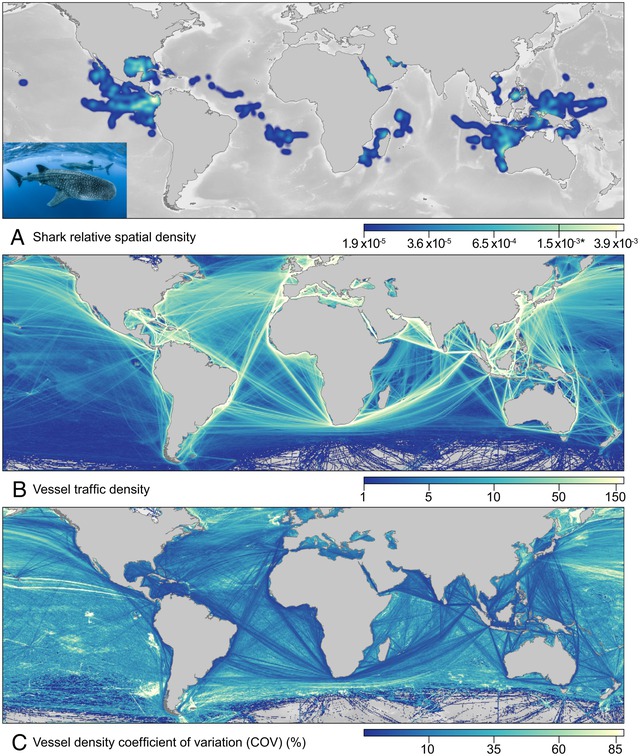 GPS data shows whale sharks regularly cross shipping lanes and collide with ships dozens of times their size and speed. This gives the shark very little time to react to an oncoming ship.
The scientists tracked that 24% of the GPS signals of the navigator whale sharks disappeared as they crossed a shipping lane. Even taking into account a random generator failure, they still assumed that was the number of whale sharks that had been hit by boats and sunk to the bottom of the ocean.
Several devices mounted on whale sharks' fins recorded their final position close to that of a transport ship. Meanwhile, their depth continuously decreases to hundreds of meters below the sea surface.
It was direct evidence of a ramming from a boat that killed the whale shark.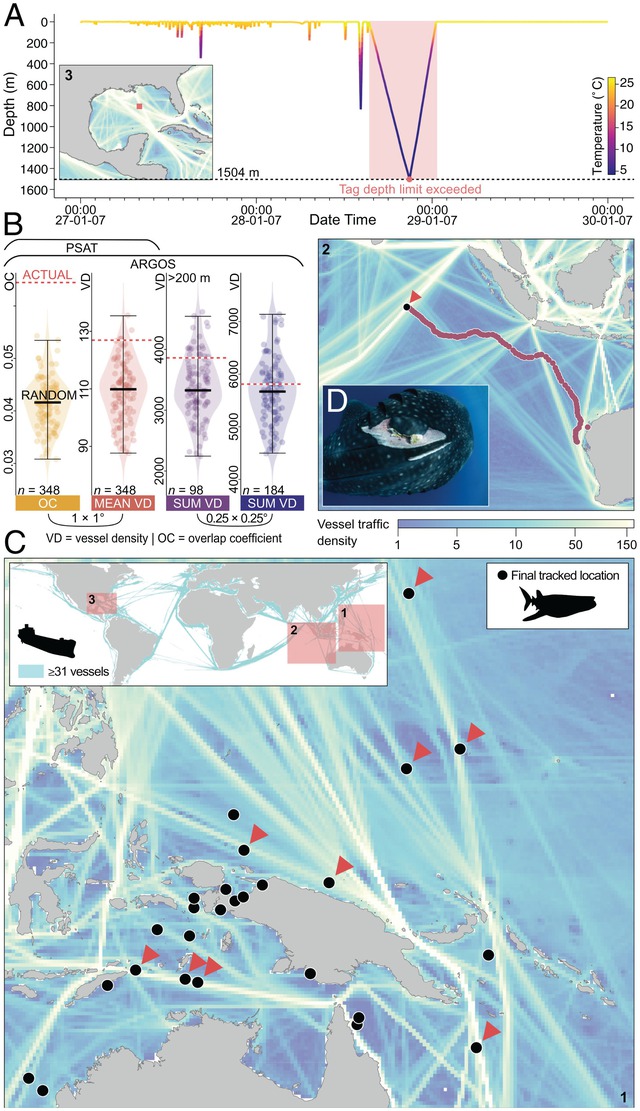 Professor David Sims said there is currently no international convention to protect whale sharks from collisions with ships like this. Even many ships are too large to feel they have just hit a shark.
Therefore, he said, to protect the largest fish on the planet, first of all, the International Maritime Organization (IMO) needs to create a channel to report clashes between ships and whale sharks. From there, they were able to document the accidents and draw up a map of the areas most likely to encounter whale sharks.
The IMO could then impose additional regulations requiring ships to slow down or navigate more carefully when entering whale sharks. Professor Sims said he was willing to provide maps of these areas to test that regulation.
"Acting now is the only way to stop whale shark populations from falling further and reaching extinction.", he said.I feel very sad to see the deaths of this great animal, happening right in the sea lanes of people, for which we do not currently have measures to prevent such accidents. .
Refer Theconversation, PNAS

https://genk.vn/loai-ca-lon-nhat-hanh-tinh-doi-dien-nguy-co-tuyet-chung-vi-tai-nan-Giao-thong-20220512080337351.chn
You are reading the article
The largest fish on the planet is in danger of extinction because of a traffic accident

at
Blogtuan.info
– Source:
genk.vn
– Read the original article
here