Giải trí
These are D-class sedans priced from 800 to over 1.4 billion VND
The D-segment sedan segment is currently being chosen by many customers
The continuous growth of the auto market over the years has seen many new brands enter Vietnam along with successive new car launches. In addition to modern design, equipped with new technology or improved quality, the price war between brands is also taking place fiercely, and the benefit belongs to consumers.
With a price range of VND 1.4 billion, customers now have more choices than just mid-size sedans like Toyota CamryHonda Accord, Mazda6 upgraded version, Volkswagen Passat and VinFast LUX A2.0…
Toyota Camry
So far in the Vietnamese market, Toyota Camry has become a "monument" in the mid-size sedan segment. Sales of Camry are always at the top in the segment that no other competitor can match. In general, Toyota Camry has a great advantage in its strong brand, luxurious and elegant design, suitable for many audiences from young to middle-aged customers.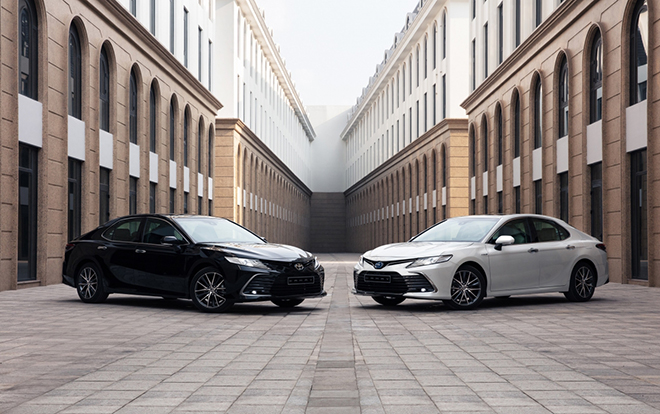 If put on the scale with Mazda6, Toyota Camry 2.5Q has the advantage of a spacious interior, especially the boss row in the back is very comfortable. Therefore, Camry will be suitable for customers who want to buy a car who often use the second row of seats, instead of driving themselves. As a long-standing car, a big name and a leading position in the segment, Camry is very "easy to buy, convenient to sell", keep the price and carry the "brand" of imported cars, these are the reasons why so many customers Vietnam chooses Camry.​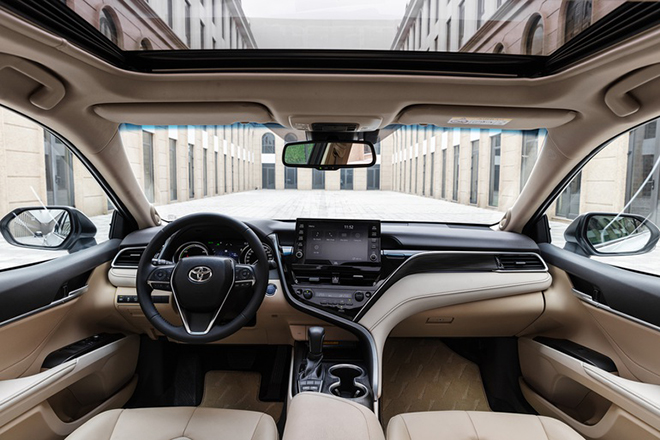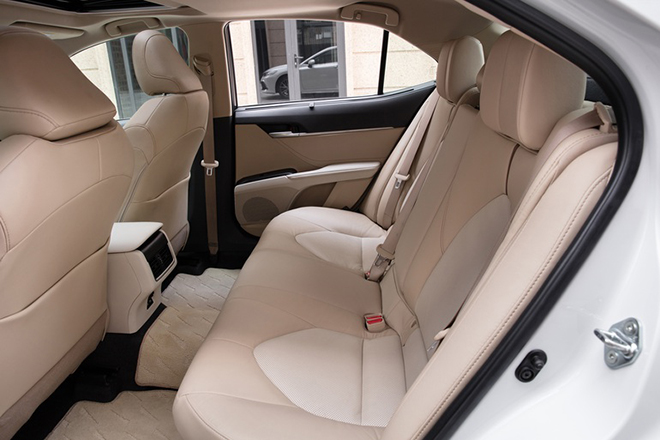 In addition, Camry belongs to a mid-range car brand, so it has quite competitive repair and maintenance costs compared to other luxury cars. Besides, thanks to a strong and well-known brand name, Camry is very "easy to buy and sell" and quite keep the price in the segment where it stands.​ Toyota Camry 2.0G. Camry 2.5Q version.
Mazda 6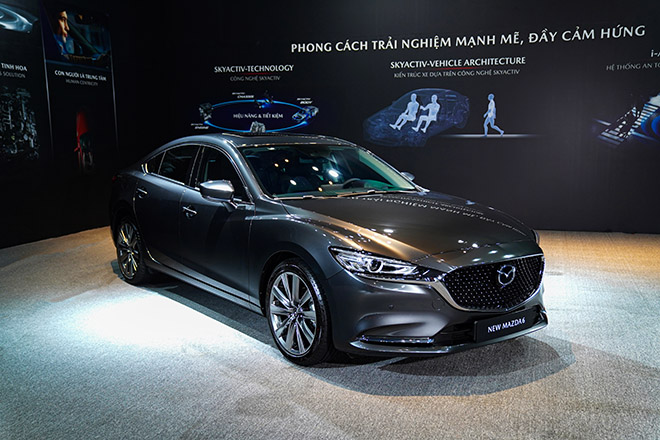 With a starting price of 889 – 1,049 billion VND, Mazda6 2020 is the most accessible car in the D-class sedan segment in the Vietnamese market. It is undeniable that the Mazda 6 2020 has a huge competitive advantage at the selling price, the price of the Mazda 6 2020 can even "encroach" into the lower C segment, within the price range of the car models. such as: Honda Civic or even "junior" Mazda3.​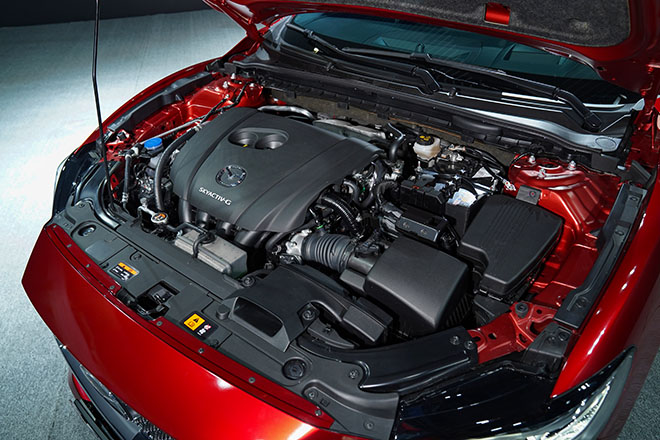 With a youthful design style, the Mazda6 2020 also attracts young customers who want to change their car to a more spacious D segment with a rolling price of less than 1 billion VND for the low version.​ Compared to Toyota Camry. 2.5Q, the top version of Mazda6 2.5L has the advantage of being equipped with "toys" options for comfort and entertainment, in addition to other modern driver-assistance safety system options such as: Automatic emergency braking. … the equipment that buyers will not find on the Camry is being distributed genuine in Vietnam.​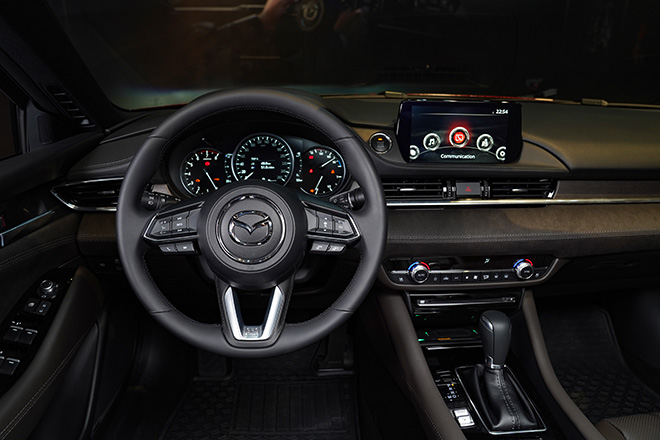 Unlike the Toyota Camry, which is only suitable for users sitting in the rear boss's seat. Mazda6 is more focused on the driver, so the Mazda6 is very suitable for young families who are choosing a D-class sedan as a means of transport with attractive prices and equipment.​
Vinfast Lux A2.0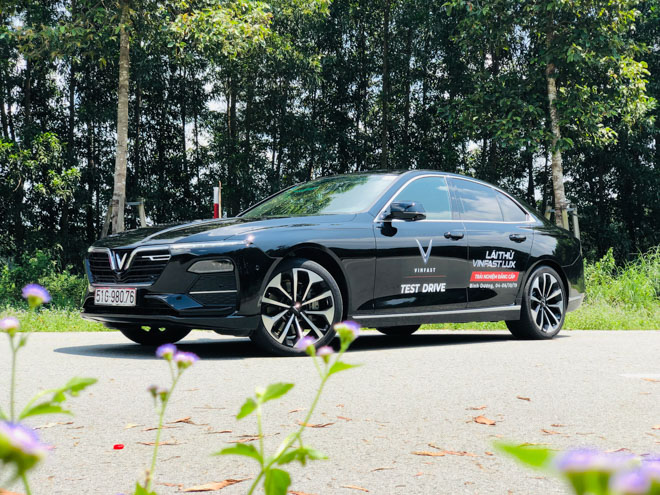 The A2.0 sedan has dimensions of length x width x height: 4,973 x 1,900 x 1,464 mm and a wheelbase of 2,968 mm, respectively. This is the same size as the mid-size luxury sedans on the market, including: Mercedes-Benz E-Class, BMW 5-Series or Audi A6. In other words, the A2.0 size is larger than the Camry, Accord or Mazda6.
design review, VinFast Lux A2.0 and SA2.0 both have beautiful and luxurious exteriors. Lux's design has a strong attraction to the opposite person, it makes passersby look back when waiting for a red light or parking on the side of the road.
VinFast Lux A2.0 uses a 4-cylinder BMW N20 engine with a capacity of 2.0L. The car includes two versions with a capacity of 174 hp 300 Nm and 228 hp 350 Nm. Vehicles equipped with 8-speed automatic transmission, rear-wheel drive or optional two-wheel drive. Besides, Lux A2.0 uses rear-wheel drive (RWD) instead of front-wheel drive (FWD) like all popular D-class sedans on the market.​
Lux A is equipped as standard with anti-lock braking system (ABS), electronic brake force distribution (EBD), emergency brake support (BA), electronic balance (ESC), anti-skid (TCS). ), slope departure (HSA), downhill assist (HDC), anti-roll (ROM), emergency brake light (ESS) and 06 airbags.​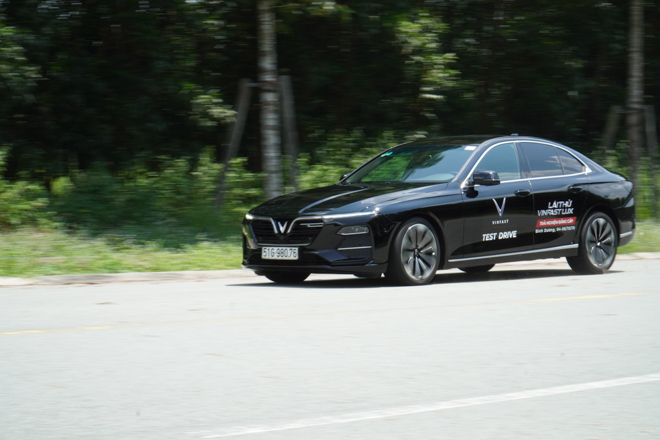 Volkswagen Passat
Launched in June 2016, Volkswagen Passat is not a strange name to the Vietnamese market when it is classified in the D-class sedan segment with big names like Toyota Camry, Honda Accord, Mazda 6,. .vv
The highlight of the interior is straight lines arranged in a harmonious and scientific manner, the design is minimal but no less modern and luxurious. The steering wheel is wrapped in Vienna leather and covered with glossy black piano wood, fully integrated with features such as volume control, conversation, cruise control, Analog time display clock located above the central screen. Large 6.5-inch touchscreen entertainment system, CD and SD card side of the glove compartment. AUX-IN port, USB connection port under the armrest box between the two front seats.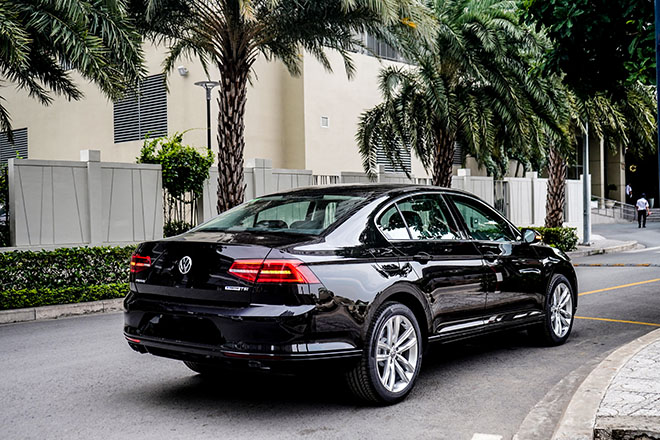 Volkswagen Passat BlueMotion is equipped with a 1.8L TSI turbocharged petrol engine block, for a maximum capacity of 180 horsepower and maximum torque of 250Nm, combined with a 7-speed dual-clutch automatic transmission DSG for the vehicle. allows this model to accelerate from 0-100km / h in 7.9 seconds.
As for the Passat BlueMotion High sedan, which has a listed price of VND 1,480 billion after receiving a discount of more than VND 177 million, the new car price is only at VND 1.3 billion. This model is located in the same segment as the Toyota Camry, Mercedes-Benz C180 and Mazda 6. This is an attractive price that makes many customers interested in the D segment, especially if they like to sit behind the wheel.
Honda Accord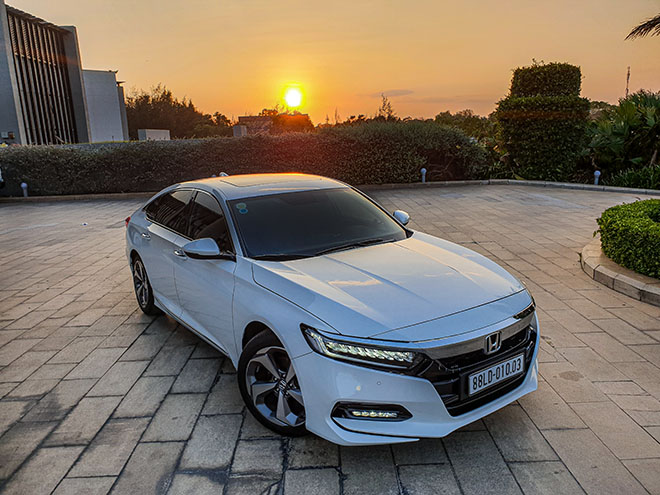 It is known that Toyota Camry and Honda Accord are both D-class cars imported from Thailand, but with the highest selling price in the segment of Honda Accord, the number one position in this segment may still be inevitable. hand Toyota Camry.
The Honda Accord sedan has had a major change in exterior styling. The front end of the car with a long chrome bar, seamlessly with the front light cluster creates a new and powerful image. The front lighting system is newly designed and the highlight is the LED daytime running lights, the impressive new pair of LED ball fog lights.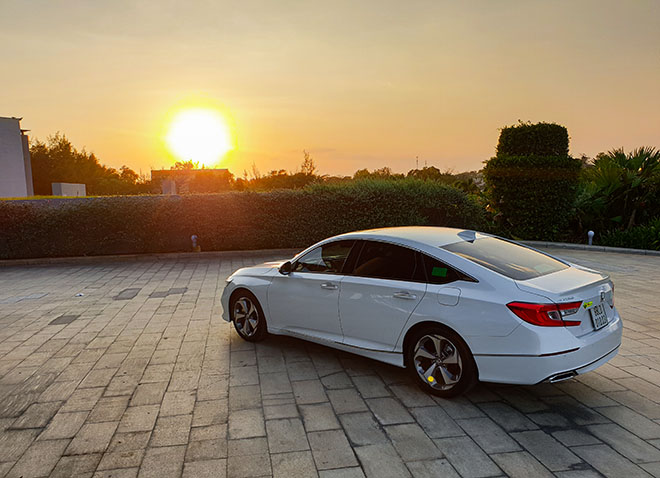 The interior amenities of the Accord are outstanding with a luxurious wood-grained leather-wrapped steering wheel with integrated audio control buttons, hands-free calling, automatic throttle and gearshift paddles; Trendy 7-inch touch screen, 8-way power driver's seat; The system of sunshades on both sides of the rear window and rear windshield; Automatic 2-zone air-conditioning system cools quickly.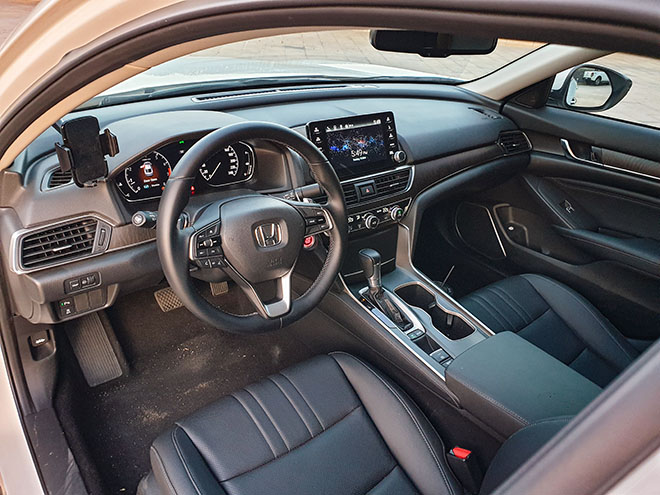 In Vietnam, Honda Accord is distributed only one version with many paint colors with the selling price of 1,319 – 1,329 billion VND. Honda Accord completely renewed with 1.5L VTEC Turbo engine and CVT continuously variable transmission, replacing the 2.4L engine and 5-speed automatic transmission in the old life.
The parameters that the new 1.5L turbocharged engine produces is 188 hp and 260 Nm of torque. This is also the type of engine that is being installed on the Civic and CR-V sibling models in the Vietnamese market, so it is not strange to customers who have used these two models. Honda Accord is currently being sold for nearly 1.2 billion VND.
You are reading the article
These are D-class sedans priced from 800 to over 1.4 billion VND

at
Blogtuan.info
– Source:
24h.com.vn
– Read the original article
here