Google has just signed revenue sharing agreements with a number of media units in Europe, mainly from Germany. This step of the US technology company was made after many lengthy lawsuits by news agencies, asking companies like Google, Facebook … to pay when re-publishing press news.
In a blog post, Google said it will launch a tool for media agencies to sign up for a revenue sharing program with Google.
Previously, in 2021, France fined Google half a billion euros for disputes with domestic publishers. In March of this year, the company agreed to pay French media to display news content.
In Vietnam, Google also has a News page, which links to articles of many media units in Vietnam. In addition, Vietnamese news is also displayed on Google's search homepage.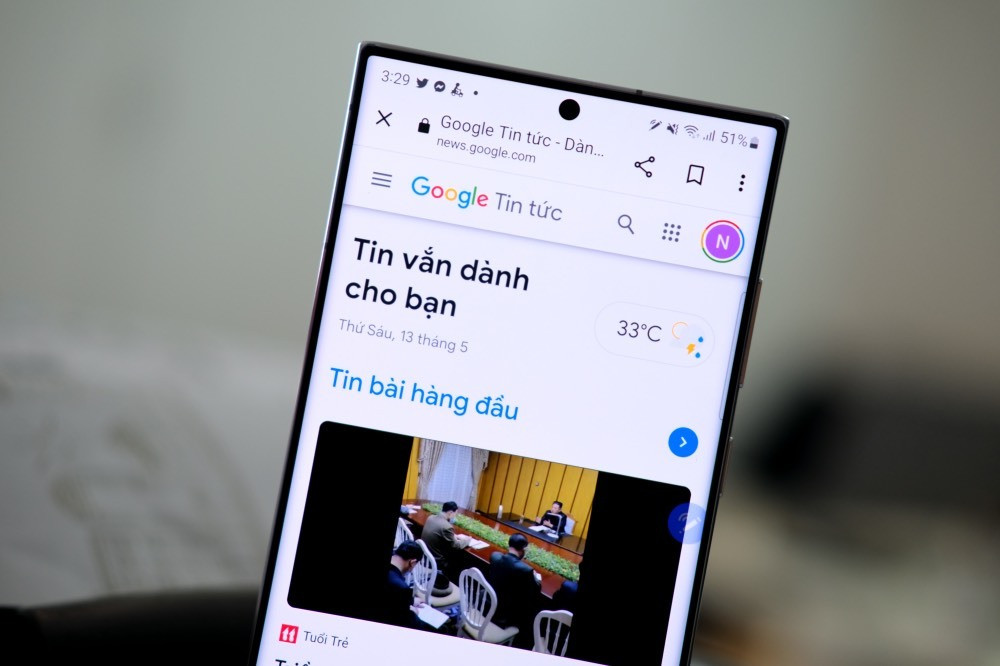 Google News Page. (Photo: H.D)
Talking to ICTnews, General Director of a large media company in Vietnam, affirmed that domestic content owners can completely question revenue sharing when Google reports news from these channels.
"It is very fair for the press agency to provide news for Google to post on Google's platform, then share the revenue."the owner of several media channels said.
Both Google and Facebook are the two largest news-sharing platforms in the country today and account for almost the absolute amount of online advertising revenue in Vietnam, so content producers can completely question how to earn money. money on these platforms.
Wanting to have a consensus voice, the expert suggested that the media agencies together speak up through associations, propose to the Ministry of Information and Communications to propose working with representatives of Google and Facebook.
Regarding some opinions that the Vietnamese market is quite small in size, it is difficult to put pressure on a multinational platform, the expert said that the search giant does business in many services in Vietnam with a large scale. large enough scale – not just communication. Therefore, the parties can sit down, looking for a mutually beneficial solution.
As the world's most popular sharing platforms, there's no denying the role Facebook and Google play in bringing news agencies' news to a wider audience. The relationship between these platforms and the content production unit should be a symbiotic relationship, with both sides benefiting.
"Press news is shared more, but without revenue, there is no value', the expert theoretician. "Conversely, platforms that distribute journalistic content should not be banned, as this will limit the accessibility of users of both parties."he added.
To avoid dependence on large platforms, some argue that newspapers can build their own distribution channels by themselves or together. However, the head of the media company – who also has background experience – believes that the press agency should only focus on producing content. Building a platform that is strong enough to be used by many people is extremely difficult. "The whole world is only Google and Facebook, there are few local platforms strong enough to influence beyond national borders. Also, who spends the money to build the platform?"he questioned.
"As a content producer, news agencies should not only cooperate with Google or Facebook, but need to work with any distribution channel, as long as they can reach a large number of users and have business interests. attach"this person concluded.
Lighthouse

Google experts suggest 5 ways to detect fake news
Recently, Google experts have provided 5 tips to help users verify information by themselves, limiting the wrong sharing of fake news.
You are reading the article
Vietnamese press agencies can raise revenue sharing issues with Google

at
Blogtuan.info
– Source:
vietnamnet.vn
– Read the original article
here