Giải trí
Vu Ngoc Anh announced her second pregnancy, looking at Anh Tai's helpless face, she fell back
WATCH VIDEO: Vu Ngoc Anh announces her pregnancy and her husband's "difficult" reaction.
A few hours ago on her personal page, Vu Ngoc Anh suddenly announced that she was 3 months pregnant. The actress witty confided: "The doctor diagnosed… 3 months pregnant. Today, stay at home to drink and relax, brother. Please don't ask my patients to drink again." As it turned out, the pregnant woman was not Vu Ngoc Anh but… Anh Tai. And the doctor who diagnosed the actor's pregnancy was none other than the couple's daughter.
Vu Ngoc Anh announced her second pregnancy, but the pregnant character was… Anh Tai.
Many netizens believe that Vu Ngoc Anh's shock message is not as special as the expressions of Anh Tai and his daughter. In the photo, the handsome actor sits down, his face scowling and sulking. The couple's first daughter wears doctor's earphones and acts like she's doing an antenatal checkup, but her face is playful and humorous, making people laugh with delight.
"Do you hate your face", "Doctor's face is so thin", "As much as the daughter's face is loved, her father's face is the opposite", "Why is her child so grumpy", "Actor's son TV host, why is her face so dark?"… is a series of comments from the audience. As for Vu Ngoc Anh, she also excitedly replied: "You'll be able to act in movies after half a year, bro", "Mother's face, why is dad pregnant", "Doctor's face is like, I found out I'm pregnant"…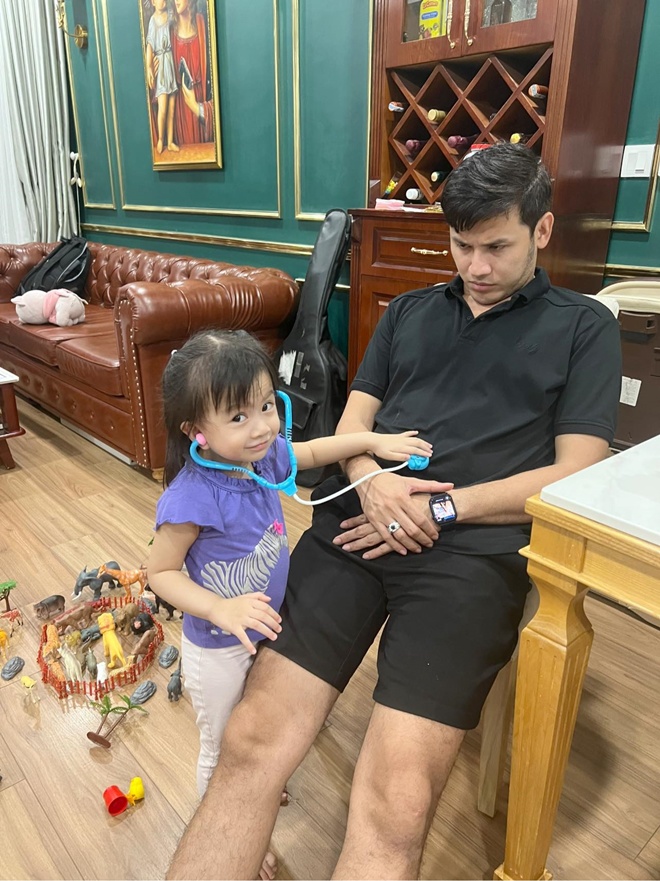 The expressions of Anh Tai and his daughter made netizens laugh with delight.
Vu Ngoc Anh married Anh Tai in February 2019. The love story of the actor couple went through many ups and downs and had more than 8 breakups before officially returning to the same house. In November 2019, Vu Ngoc Anh gave birth to her first daughter, named Jasmine Huynh (name at home, Bao Boi) after a caesarean section in the US.
When preparing to give birth to Bao Boi in the US, Vu Ngoc Anh faced many difficulties. Until the day of childbirth was really an obsession for her. The actress once recounted that when her uterus was 4cm dilated, her water broke and asked the doctor to inject drugs so that the baby would be born soon. However, she tried for 7 hours but still could not give birth. Because of the pain, Vu Ngoc Anh had to inject pain relievers continuously, leading to shock and dizziness, and the baby's heart rate slowed down because of amniotic fluid.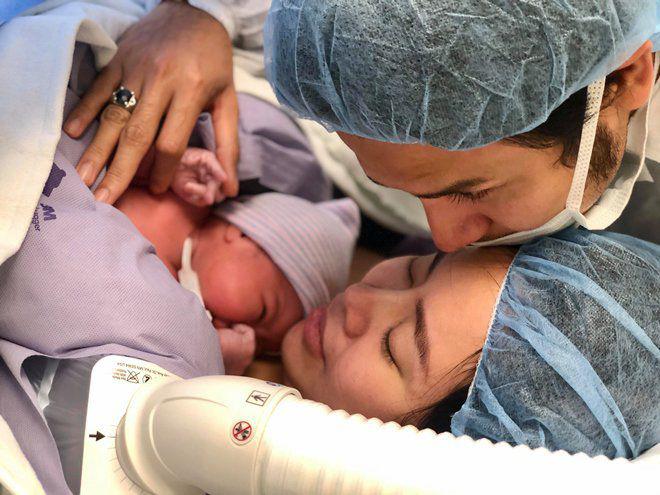 Vu Ngoc Anh once experienced a difficult and tearful birth.
The actress shared: "My limbs were shaking but I wouldn't suck the baby. I was in so much pain that I cried like crazy." Then, the doctor had to check again and found that the actress's pelvis was too small for the baby to come out and was forced to change to a cesarean section.
Mr. Tai confided that he was accompanied by his wife on the operating table. Witnessing all those scenes, the actor loved his wife and children even more. "I sweated really, almost cried because I felt so sorry for my wife. The first time I met my baby, I cried in the hospital because after many months and days I could see him. Very emotional, I feel sorry for my wife, I love my children and I feel sorry for her. I can't think of anything else." he shared.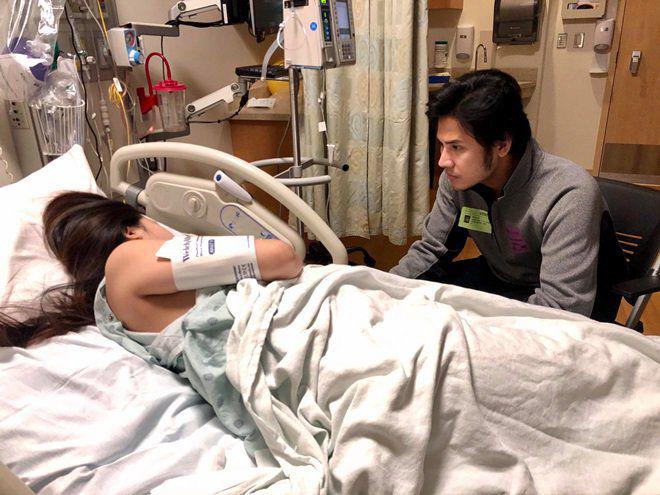 "My limbs were shaking but I wouldn't suck the baby. I was in terrible pain, so I cried like crazy," the actress recounted.
After having children, Vu Ngoc Anh said that Anh Tai has changed a lot. Compared to the previous time, the actor turned into a completely different person. She revealed that she used to think that she would not be able to marry her husband, but it was thanks to that change that she felt that her decision to get married was right. Vu Ngoc Anh said that now she is full and satisfied with her married life.
"You are the best thing that ever happened in my life! Since having a child, the mother has become more mature, more responsible, more concerned and worried about the people next to her! I hope you are always healthy, eat quickly, and listen to your grandparents so that your parents can rest assured to work as a child! Mom and Dad love you so much." Vu Ngoc Anh shared about her first child.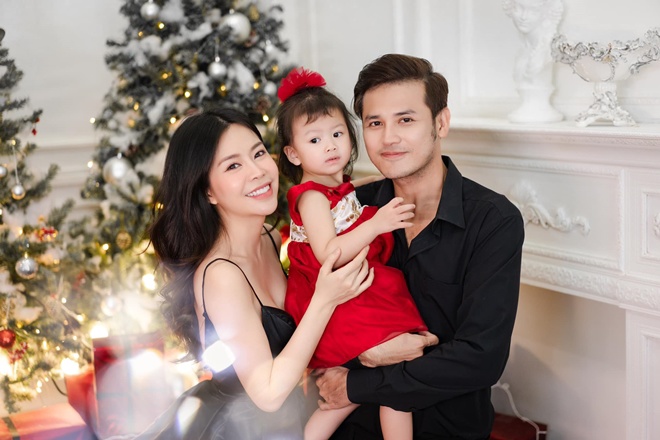 Currently, the couple has a happy married life that makes people admire.
You are reading the article
Vu Ngoc Anh announced her second pregnancy, looking at Anh Tai's helpless face, she fell back

at
Blogtuan.info
– Source:
Eva.vn
– Read the original article
here