Văn hóa - Giải trí
What does Meritorious Artist Tran Luc say about "screen lover" popular beauty People's Artist Thu Ha?
The information of Meritorious Artist and Director Tran Luc incarnated as the middle-aged musician Trinh Cong Son in the movie "Em and Trinh" is eagerly awaited by the public. Recently, he personally accompanies the guitar with the rustic performance "Let's love each other" in the music night "There are roads" marking the reopening of Trinh Cong Son pedestrian street (Hanoi).
The male artist had a conversation with a newspaper reporter Dan Tri after 10 years of taking a break from acting and a special reason why he decided to re-appear.
To play the role of musician Trinh Cong Son, it is known that Meritorious Artist Tran Luc has actively lost more than 10 kg, is this pressure on him or not?
– Actually, losing weight for a professional actor is not as difficult as people imagine, it's important whether you are determined or not.
I lost weight in about 2 months. The weight-squeezing process is carried out scientifically with a separate exercise regimen given and supervised by experts.
I follow a 16:8 intermittent diet. That is, a day only eat 2 meals within 8 hours, do not eat at night, then just drink. Besides adjusting to eating, I exercise, swim…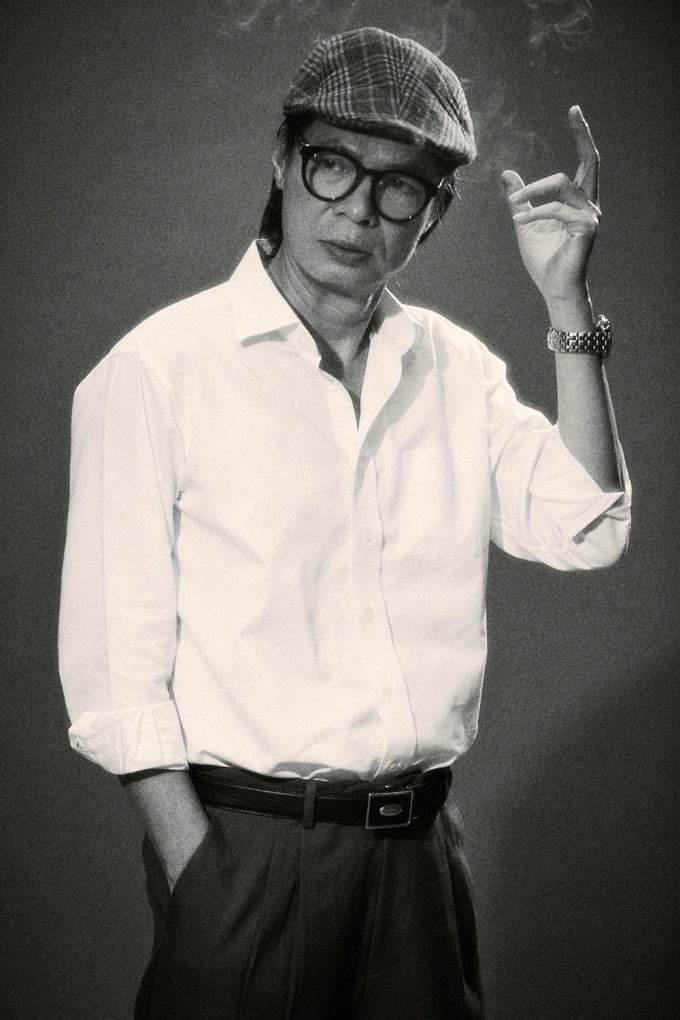 Referring to Meritorious Artist Tran Luc, the audience will immediately remember the "male god" image for a while. Before, when you were called by that name, how did you feel?
– When I was young, I liked it when the audience called me that. I'm getting better now (Laughs).
If before it was aggressive mentality, determination to succeed, wanting to achieve something at work, now my reaction is no longer so strong.
The title "male god", "goddess" is all just a halo, will fade into something sad if we don't pay attention and make efforts with the profession.
I realized that only when I consider acting as my profession and pursue it seriously, I can go a long way.
The audience has not seen him on the small screen for a long time. So what prompted you to come back and transform into the image of musician Trinh Cong Son in the movie "Em and Trinh"?
– I used to love Trinh's music. I haven't acted in movies for ten years. Many people ask me, when my name is rising, I even stand out to produce movies, why did I stop?
The reason is because I don't like myself being boring over and over. I switched to teaching at Hanoi University of Theater and Cinema and opened a private stage.
My new job gives me a lot of excitement. And to be honest, I have no intention of going back to acting. But when I received the invitation and script for the role of Trinh Cong Son in "Em and Trinh" I was attracted and intrigued.
I love the late musician, an everyday Trinh Cong Son, wholeheartedly devoted to his friends, colleagues, homeland and country…
Loving him and his music, I decided to return after ten years.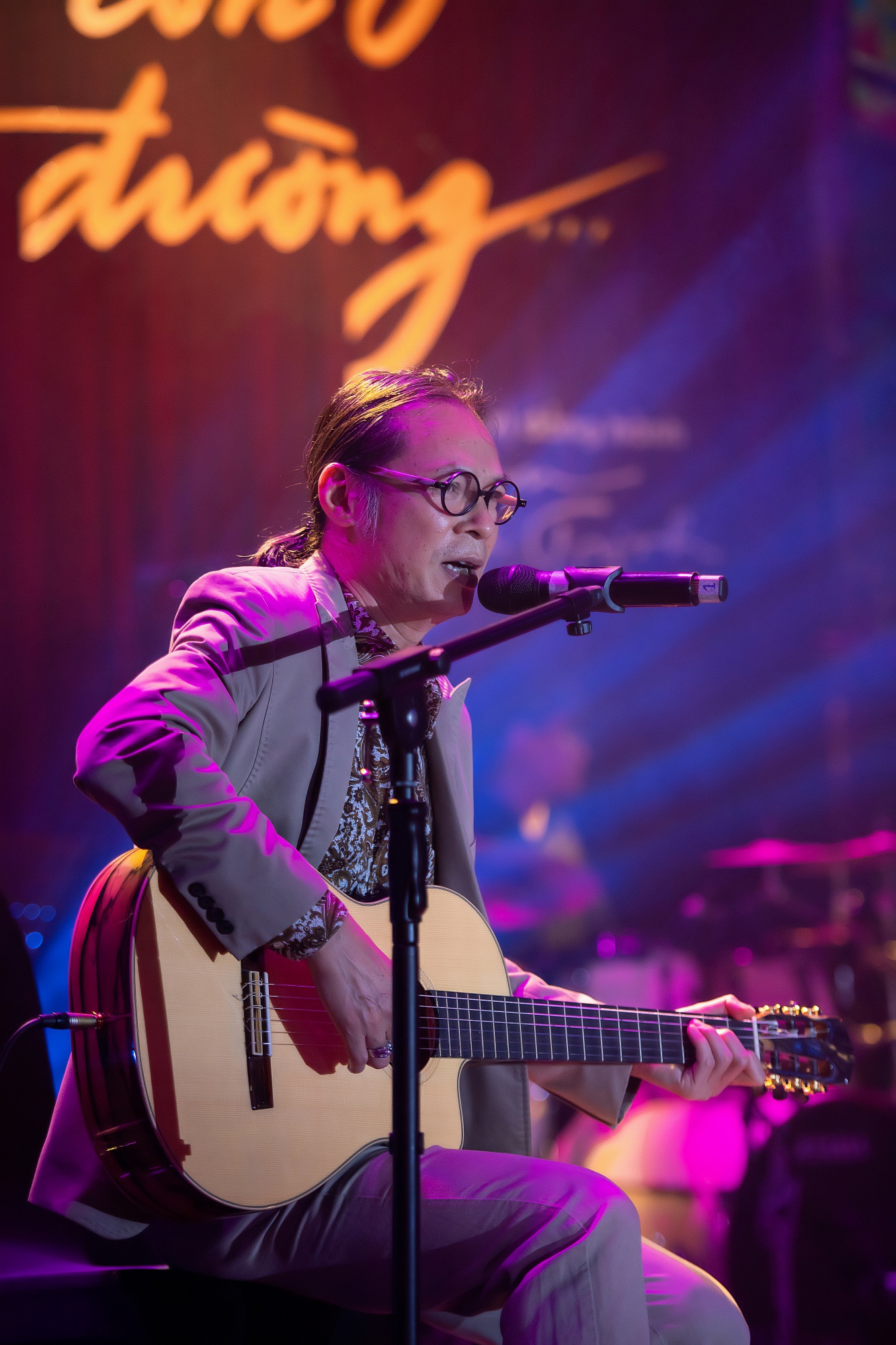 Which song by the late musician is your favorite?
– To learn about the character's inner world, I listened to a lot of his songs. Each song exudes a beautiful spirit.
For example, the song "Let's love each other" sends a message about love, people living to love each other. In my ears is a wonderful song: "Let's love each other when the forest changes leaves / Let's love each other / The water has flown away / The water flows through the heart full of memories / Tomorrow is looking forward / The day will be autumn / Let's lull each other on the words of the new wind / Let's love each other love each other / Stone bricks have good news / Let's love each other, bricks and stones also have good news "…
Why don't we give each other love while we can.
Besides many love songs, there are songs expressing the desire for peace of musician Trinh Cong Son. I memorized and sang many of his songs.
In the past, have you ever sung Trinh's music and "saw" any pink shadow?
– A lot, but I have to explain it like this, not "falling down" many girls, but many times singing Trinh's music. (laugh). In our generation, Trinh Cong Son's music has a very strong influence.
The first record of a musician I have is "Son ca 7", Khanh Ly sings Trinh's music.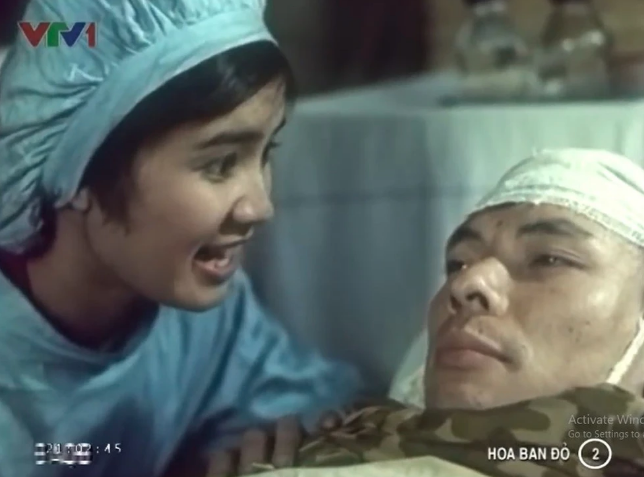 Trinh Cong Son has many "muses" and in real life, Meritorious Artist Tran Luc also has female colleagues who refer to him with respect, such as People's Artist Thu Ha. The female artist once shared her affection for him. And it seems that he also shared that he feels younger when he meets "screen lover" Thu Ha again?
– Everyone has their own life and I appreciate it. Not only Thu Ha, but Le Khanh, Chieu Xuan are also artists who have acted in many movies with me and we love each other very much. We are really good friends.
Son is a different person. The fact that I portray the character Trinh Cong Son does not mean that I have the same life as him.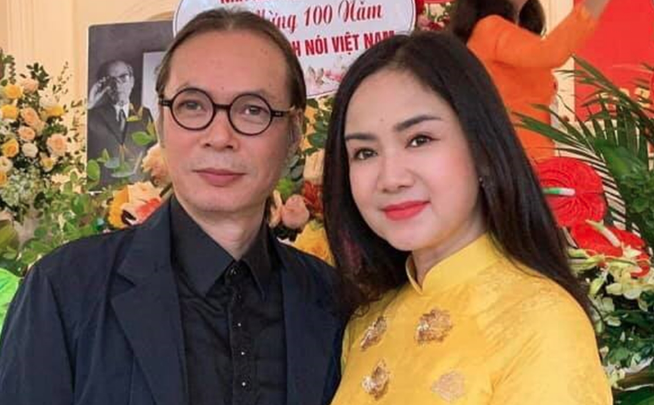 When transforming into the character Trinh Cong Son, did you bring a personality or a habit in real life into the character?
– No, I'm Tran Luc, but I don't bring myself into the movie. I create, build characters, pay attention to make the right spirit of Trinh Cong Son, an honest, dreamy, fragile, soulful artist…
Are you fragile and fragile in real life?
– I am fragile at times but not fragile (laugh).
What was the most difficult thing when you played this character?
– When I transformed into musician Trinh Cong Son in middle age, it is true that I had certain difficulties but not to the extent that it was difficult to overcome.
In terms of appearance, it is possible to just "scratch" the same, but in terms of spirit, personality, and style, it must make the character's own character. For viewers to see, the way the actor exploits is not like the photo, but still relives in their hearts a very lifelike Trinh Cong Son, bringing inner depth.
And that character Trinh Cong Son came out of the art world, not a documentary. For me, when I receive any screenplay, I am determined to do it well.
Can you imagine what the ordinary life of Meritorious Artist Tran Luc looks like when the film closes?
– I live a simple life like everyone else. Acting is very interesting, when incarnating into the character must be highly concentrated. When escaping, it is also necessary.
When I played Trinh Cong Son, his music was everywhere in my house. And until the end of the movie, I still let my heart live with his songs. Listening to those songs, I feel like I'm on set.
He once shared and felt that musician Trinh Cong Son was very lovely but strict with the children. Is artist Tran Luc as strict as his role in real life?
– I'm difficult. I am strict with my children and students. I'm also a normal person, not a god or a god (laugh).
You are reading the article
What does Meritorious Artist Tran Luc say about "screen lover" popular beauty People's Artist Thu Ha?

at
Blogtuan.info
– Source:
danviet.vn
– Read the original article
here