Where to go?
1. Old Quarter
The Old Quarter is located on the north side of Hoan Kiem Lake, with 36 streets named after the former trade. Up to now, many streets no longer sell items as the name suggests, but this place is still extremely busy.
Coming to Ha Hoi, visitors certainly cannot ignore this old town like this chessboard, both visiting interesting destinations and having the opportunity to enjoy extremely attractive dishes.
2. Hoan Kiem Lake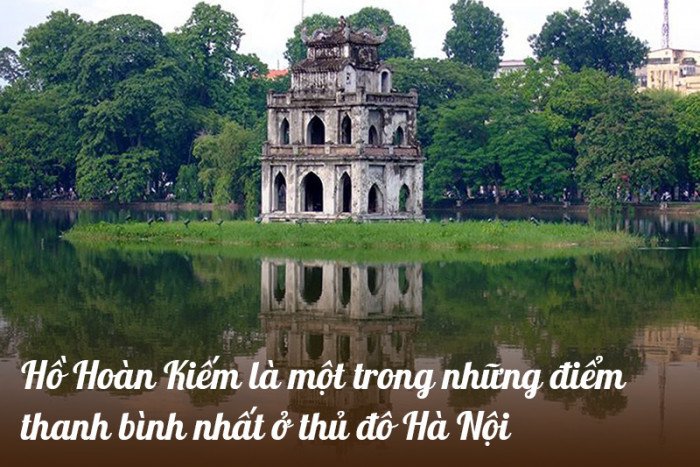 One of the most peaceful spots in the capital Hanoi, attracting both locals and tourists, is walking around Hoan Kiem Lake in the early morning. There are many activities such as Tai Chi, exercise, jogging, etc.
On weekends, this place becomes a pedestrian street with many interesting activities.
After a stroll, visitors can visit the Water Puppet Theater, home to many highly skilled dancers that help preserve this 1,000-year-old art form.
3. Ho Chi Minh Mausoleum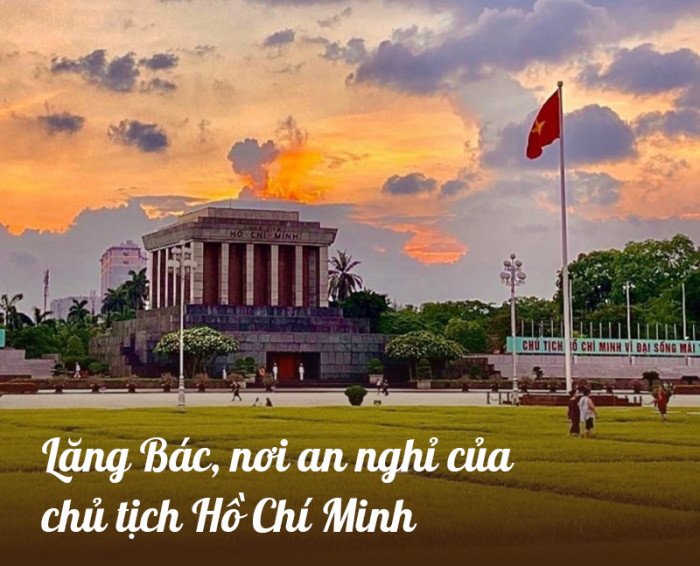 Ho Chi Minh Mausoleum, also known as Ho Chi Minh Mausoleum or Uncle Ho's Mausoleum, is the place to preserve President Ho Chi Minh's remains.
Ho Chi Minh Mausoleum is open 5 days a week, on Tuesday, Wednesday, Thursday, Saturday and Sunday mornings. Hot season (from April 1 to October 31): From 7:30 a.m. to 10:30 a.m.; cold season (from November 1 to March 31 of the following year): From 8 a.m. to 11 a.m.; Public holidays, Saturday, Sunday open 30 minutes more.
Every year, the Mausoleum is closed for periodic renovation work in 2 months: October and November. On May 19, September 2 and the 1st of the Lunar New Year, if it falls on Monday or Friday, it is still held. visit to President Ho Chi Minh.
4. Imperial Citadel of Thang Long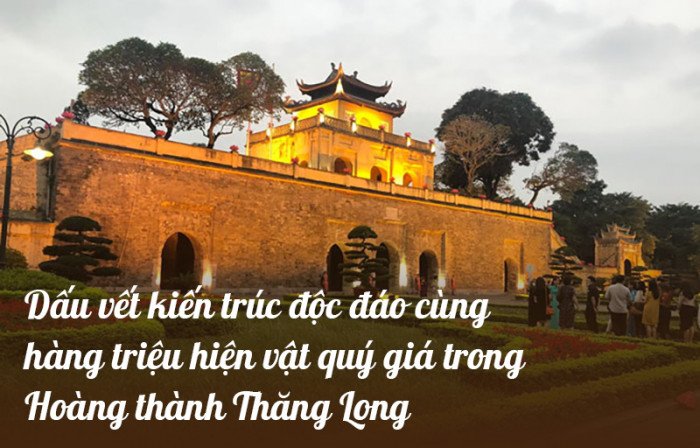 Imperial Citadel of Thang Long is a complex of relics associated with the history of Thang Long Citadel, Hanoi. This massive architectural work was built by the kings in many historical periods and has become the most important relic in the system of Vietnamese monuments.
The unique architectural traces and millions of precious artifacts in the Imperial Citadel of Thang Long partly re-create the historical process stretching from the Northern period under the domination of the Sui and Tang dynasties (seventh to late centuries). 9th century), throughout the dynasties: Ly, Tran, Le, Mac and Nguyen (1010-1945).
5. Temple of Literature – Quoc Tu Giam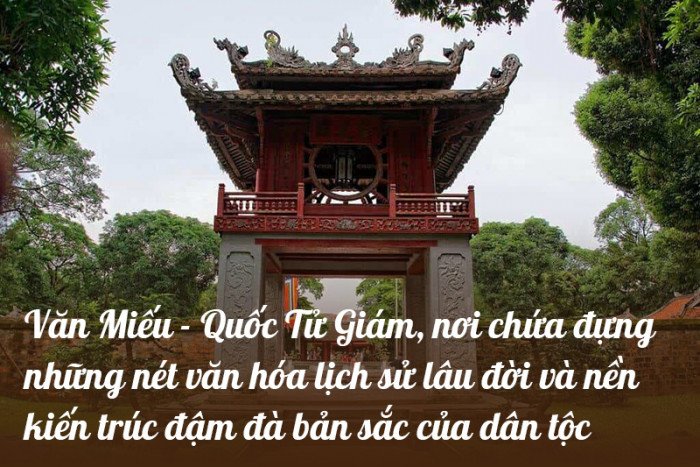 This is considered the first university of Vietnam, which contains the long-standing cultural and historical features and the architecture imbued with the national identity.
The Temple of Literature is surrounded by the main streets of Dong Da district: Nguyen Thai Hoc street, Ton Duc Thang street, Van Mieu street and Quoc Tu Giam street. Van Mieu Quoc Tu Giam consists of three main areas: Ho Van, Vuon Giam and the interior of Van Mieu Quoc Tu Giam.
6. Hoa Lo Prison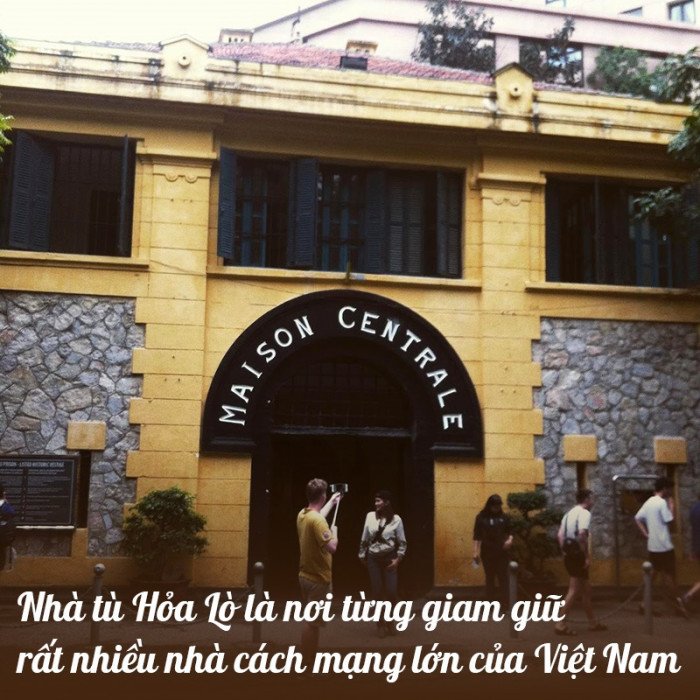 Dubbed the top 5 scariest places in Southeast Asia or "hell on earth" in the heart of Hanoi, this is where our nation's heroic soldiers were captured and brutally tortured by cruel methods. unique to the French colonialists.
7. Long Bien Bridge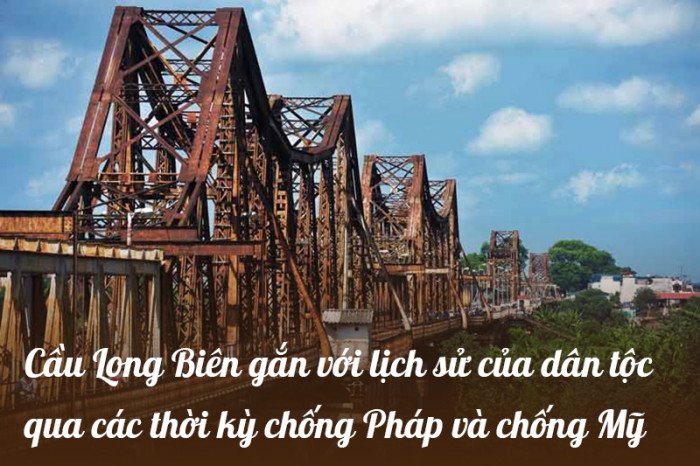 Long Bien Bridge has long been associated with the nation's history in anti-French and anti-American periods. From Long Bien bridge, the French army had to withdraw from Hanoi and go to Hai Phong to board a ship to return home.
This is also the place where the fierce struggle of Hanoi air defense soldiers took place, placing artillery on top of the bridge to shoot American planes, protecting Long Bien Bridge and the East Hanoi area.
8. West Lake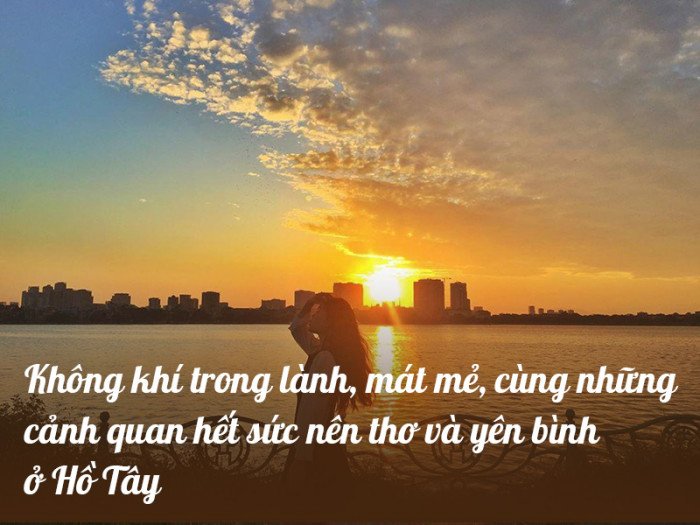 As the largest natural lake in Hanoi, it is likened to the "green lung of the capital". West Lake is located in the northwest of the center of Hanoi with an area of ​​more than 500 hectares, with fresh and cool air, and very poetic and peaceful landscapes.
Eat what?
1. Pho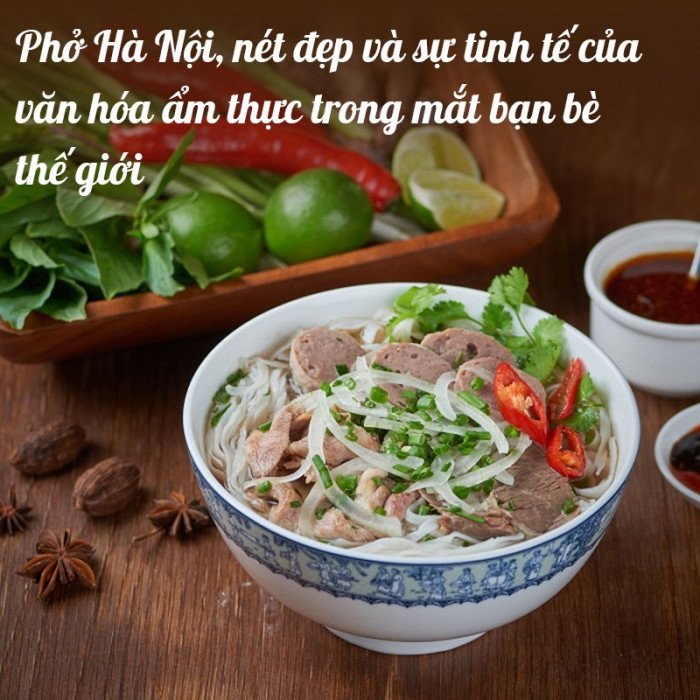 Pho is a name associated with Hanoi, not only a simple dish, it is also the beauty and sophistication of culinary culture in the eyes of friends around the world. The brands that make a name for Hanoi pho must mention Pho Bat Dan, Pho Thin, Pho Co…
2. Snail noodles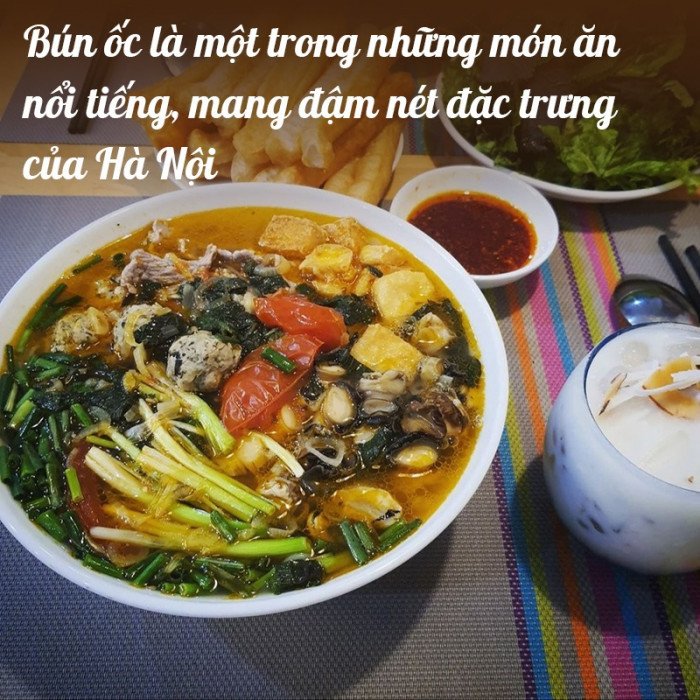 Bun snail is one of the famous dishes with bold characteristics of Hanoi. The bowl of vermicelli with attractive colors of boiled tomatoes and fatty snails, bananas with yellow beans is always attractive to diners. However, the real "charm" lies in the clear broth with a mild sour taste and a distinctive vinegary smell.
3. Bun Cha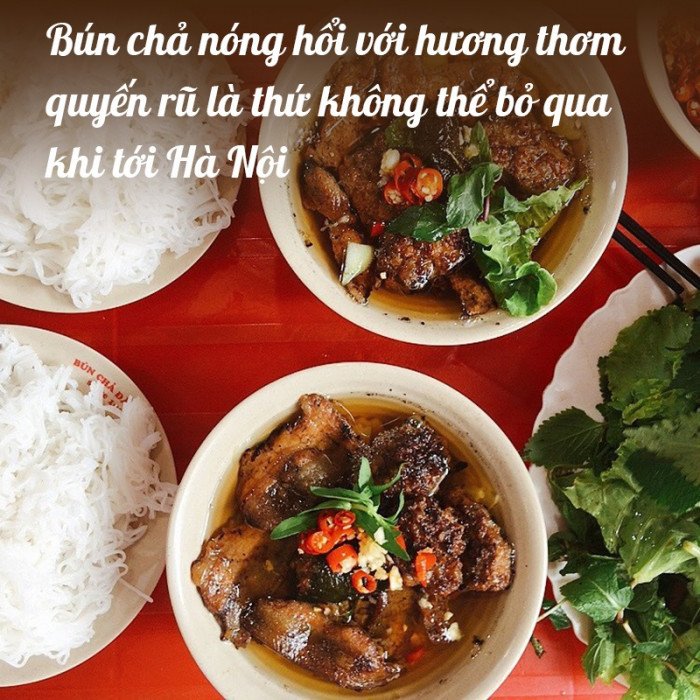 In the past, Hanoi people's bun cha was grilled with bamboo sticks, only a few shops sell it. Nowadays, bun cha sandwiched with charcoal grill is the most popular. You can choose to eat balls or pieces to eat.
Bun Cha dipping sauce in Hanoi is considered the soul of the dish and is usually served in a large, hot bowl with a very attractive aroma.
4. Bun thang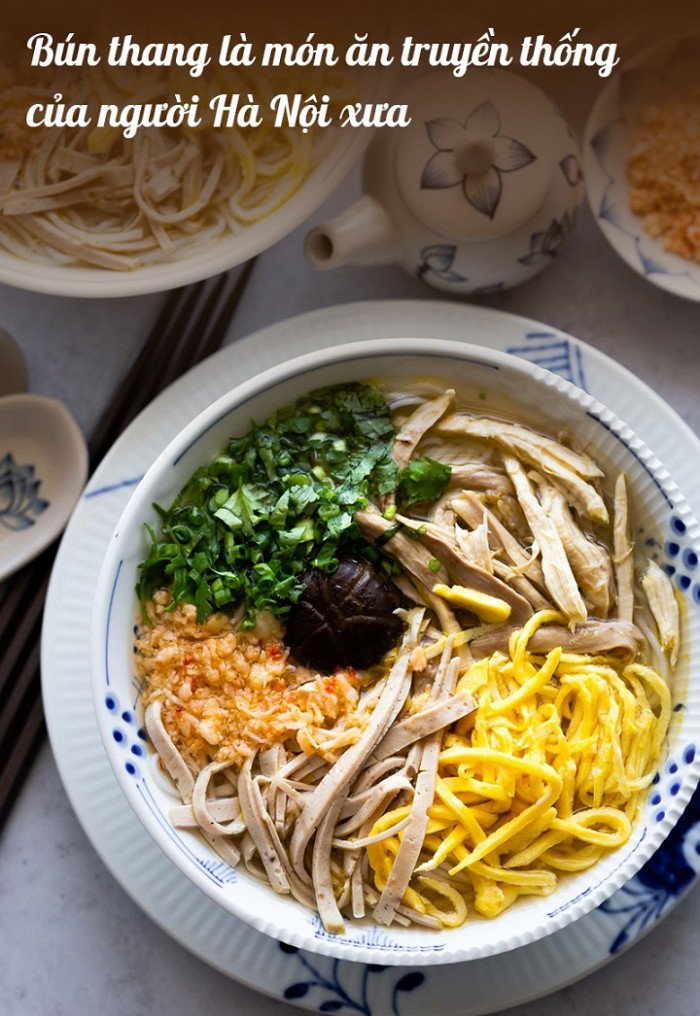 Bun thang is a traditional dish of old Hanoians. The bowl of bun thang looks simple at first glance, but the ingredients are quite sophisticated with small noodles, chicken, fried eggs, and shiitake mushrooms.
To make the bowl of vermicelli more delicious and the broth clear, sweet and fragrant, it must be carefully simmered from chicken or shrimp bones. Diners can eat with raw vegetables.
5. Noodle rolls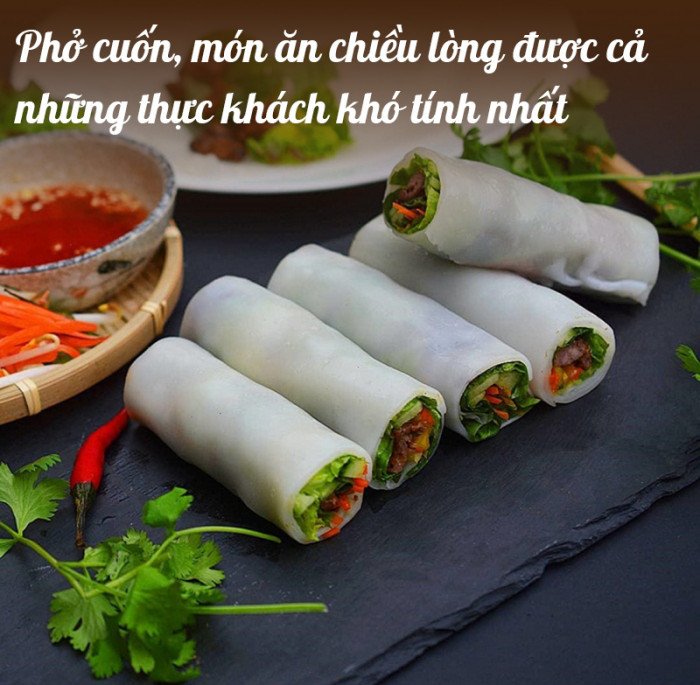 Hanoi noodle soup attracts diners by its soft, chewy noodles, rich beef and fresh vegetables, dipped with delicious dipping sauce to create a very Vietnamese dish, satisfying even the most fastidious diners.
6. West Lake shrimp cakes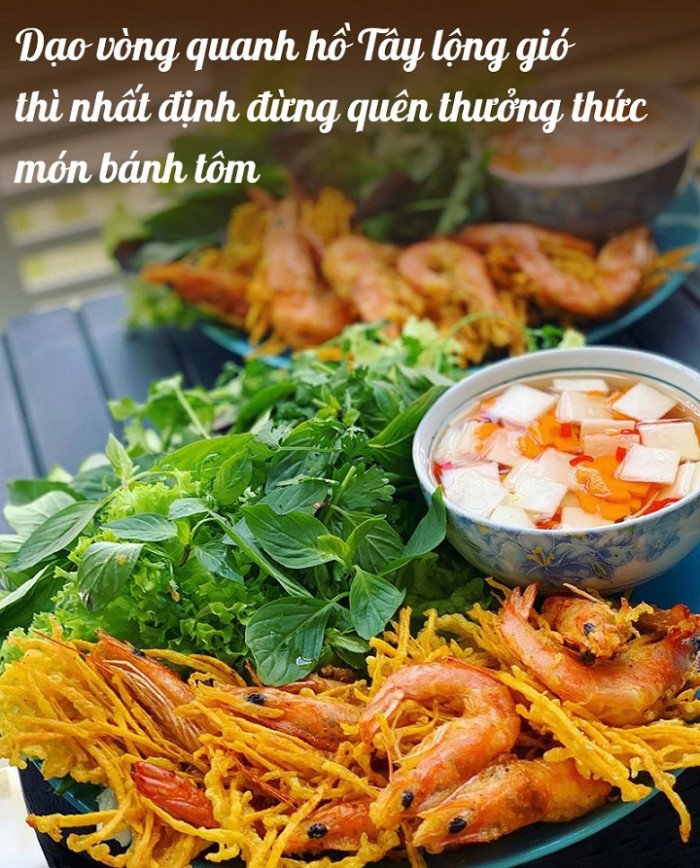 If you have been to Hanoi, visit Tran Quoc Pagoda, walk around the windy West Lake, definitely do not forget to enjoy West Lake shrimp cakes. The cake is made from rice flour and crayfish from the West Lake region. The cake is fragrant, slightly fatty, very attractive.
Hot shrimp cakes are also served with spicy, salty and sour dipping sauces and raw vegetables. So the bad taste will be much less and more mouth-watering.
7. Coffee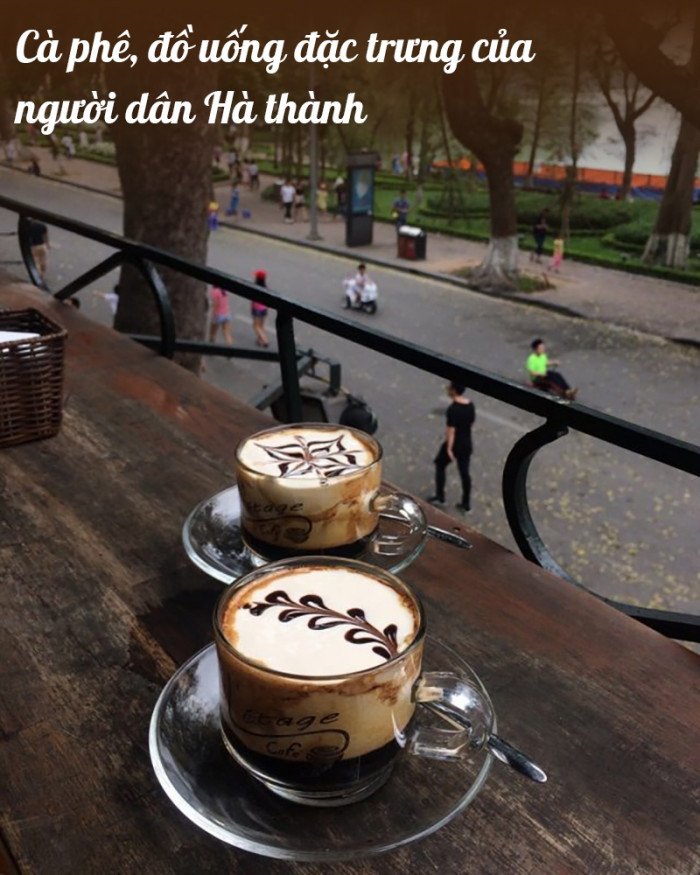 I don't know since when the habit of sipping a cup of coffee and watching the flow of people pass by has become a feature of the people of Hanoi. Not just a simple bitter black cup like before, try a greasy egg coffee topped with smooth whipped cream.
8. Ice cream
Trang Tien, Thuy Ta, West Lake… are familiar places for Hanoi people to enjoy ice cream. Enjoy many flavors of cool ice cream with prices from only 6,000 VND and experience the feeling of standing and eating directly in Trang Tien ice cream factory, walking to eat ice cream in Hoan Kiem Lake or in a windy corner of West Lake. .. is an interesting thing for many people when coming to Hanoi.
You are reading the article
Where to go, what to eat in Hanoi, where SEAGAMES 31 is taking place

at
Blogtuan.info
– Source:
Eva.vn
– Read the original article
here