Life Style
Star
Young tycoon, remarkable marriage with best friend Song Hye Kyo
In recent days, the Vietnamese public can't help but talk about information related to the movie project "The 3rd" by Ly Nha Ky and amateurs "Glass shoes" Han Jae Suk main play. The project was supposed to be released in July 2020, but due to the epidemic, it was officially released in May 2022.
A few days ago, actor Han Jae Suk also came to Vietnam to join Ly Nha Ky to propagate this project. Right from the moment he appeared at the airport, the actor "Glass shoes" immediately received a warm welcome from the fans.
At the age of U50, Han Jae Suk still retains his handsome appearance and style is not much different from when he was young. Even many people do not think that this male actor is in middle age.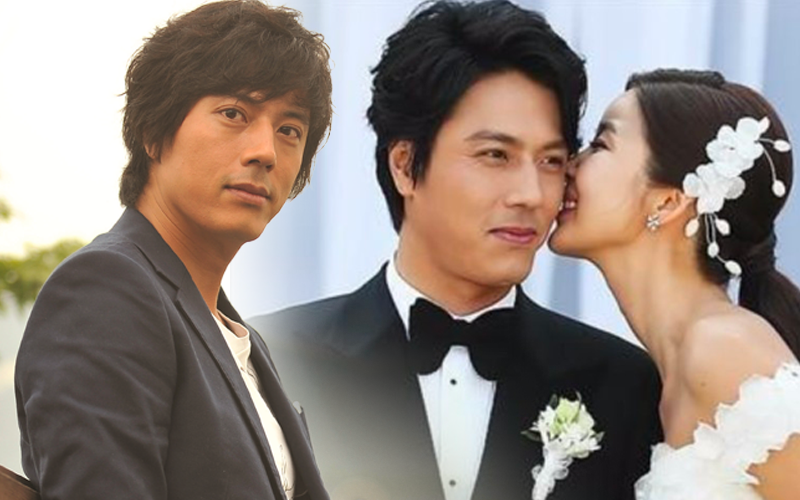 Born in 1973, Han Jae Suk used to be an actor familiar with Vietnamese TV viewers thanks to the success of Korean hit movies more than 20 years ago. If it weren't for the scandal of avoiding military service, perhaps Han Jae Suk's current film career would be on par with Jang Dong Gun.
Great family, turned "stepchild" because of the scandal
Korean cinema, also known as the Hallyu wave, became famous in Asian countries in the 2000s after the success of a series of hit projects such as: First Love, Model, Glass Shoes, Winter Sonata… And Korean actor Jae Suk was one of the factors that created that success at that time.
Han Jae Suk is famous for his secondary role in "Glass Shoes".
Han Jae Suk is known to the audience through his roles in legendary TV works of Korean cinema such as: Model, Glass Shoes… Possessing a dashing body and a handsome, romantic face, Han Jae Suk made a lot of impressions through his rich young master's characters.
Not only often playing the role of a rich man, in real life Han Jae Suk is also known as a true tycoon. It is known that the actor is the son of the former Vice President of the second largest automobile corporation in Korea, inheriting a huge fortune from his family. In addition to a great family background, Han Jae Suk was also noticed for his unusual academic ability when he graduated from the Law Faculty of Seoul National University.
Han Jae Suk has a great family as the son of the former Vice President of the second largest automobile corporation in Korea.
Before entering the entertainment industry, Han Jae Suk used to work at a family corporation. The actor is very secretive about his private life, not even mentioning his terrible family in front of the media.
Debuted at the same time as actor Jang Dong Gun, but Han Jae Suk's career fell sharply after being caught in the military service scandal. At that time, Han Jae Suk, Song Seung Hun and Jang Hyuk were actors who were "named" in the military service evasion case, making the public angry. The three male actors repeatedly reported illness, even faking medical records to be exempted from military service.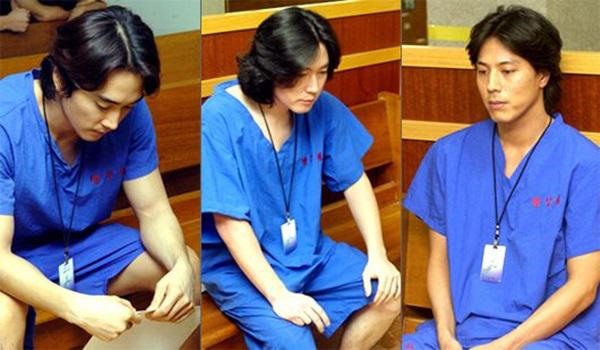 Han Jae Suk along with Song Seung Hun and Jang Hyuk were once involved in the military service evasion scandal, which angered the public.
After the incident was revealed, Han Jae Suk had to immediately join the military service. 2 years later when he left the army, the actor returned to Kbiz to work. However, this scandal has become a stain in his career, causing Han Jae Suk to be coldly "turned on" by the audience.
A happy marriage with the screen "evil girl"
In 2013, Han Jae Suk announced his marriage to "evil girl" Park Sol Mi – Song Hye Kyo's best friend after a period of secret dating. The wedding between the couple became a topic of discussion and was welcomed by the Korean media with the participation of A-list Kbiz stars such as: Go So Young – Jang Dong Gun, Kim Min Jong, Lee Tae Ran, Kim Soo Ro, Choi Yeo Jin, Kim Seung Woo, Lee Min Ho…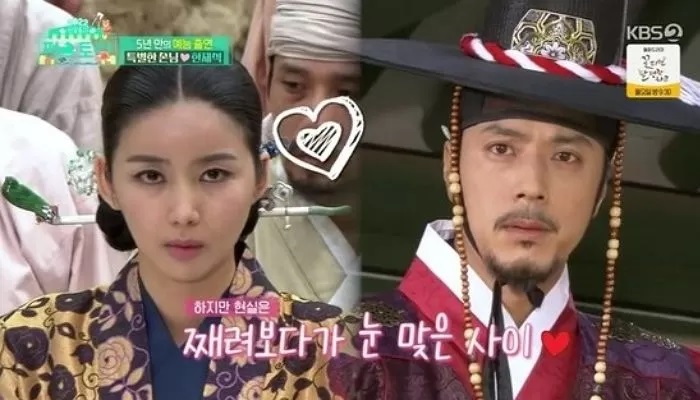 The couple met on the set of "Merchant Kim Man Deok" in 2010.
In fact, Han Jae Suk and his wife fell in love after working together in a drama "Merchant Kim Man Deok" 2010. Known as an actor who is quite reserved in love affairs and has not publicly dated anyone, when Han Jae Suk announced his marriage to Park Sol Mi, the public was extremely displeased. doubt. Because, with a great family background and being an artist, everyone thought that Han Jae Suk would choose a wife who was "submitted". As for Park Sol Mi, since entering the entertainment industry, she has always appeared with "evil female" characters alongside famous beauties such as: Choi Ji Woo, Song Hye Kyo.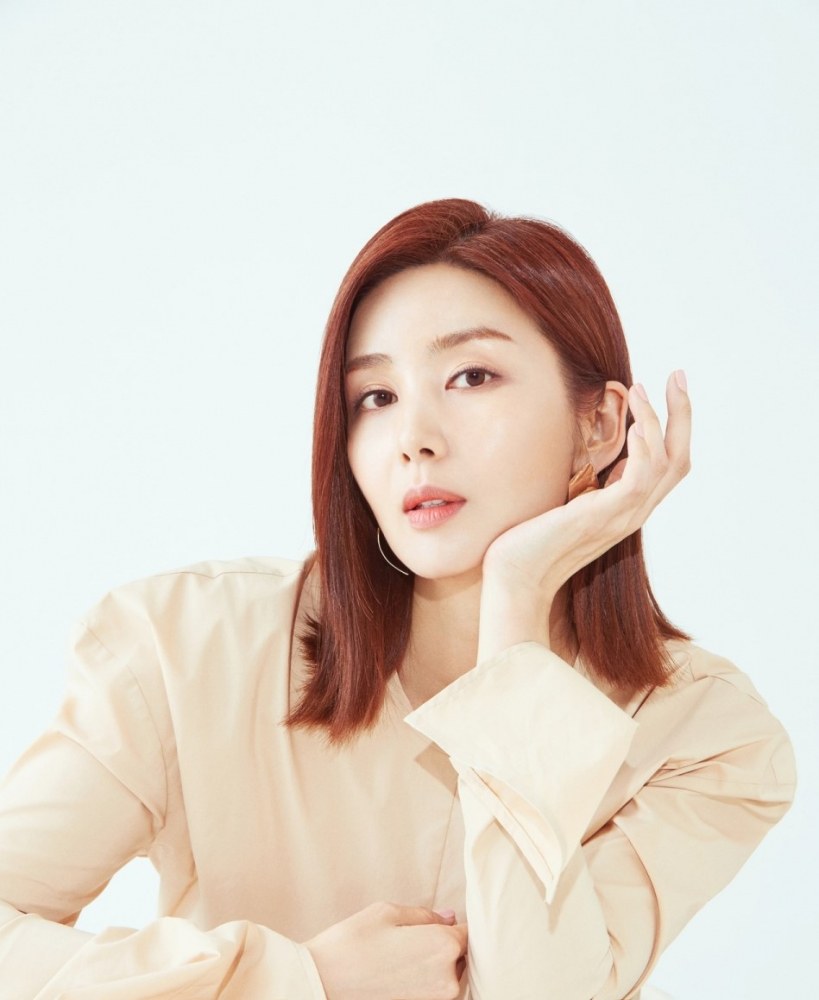 After 9 years of living together, the couple has two lovely, obedient princesses. On her personal page, Park Sol Mi also regularly updates the daily life pictures of the whole family. Being a proud bride is an artist, but Park Sol Mi does all the housework by herself. In the villa in the center of Seoul where Han Jae Suk's whole family lives, his wife is always the one to clean, cook, and take care of everything.
At the beginning of 2022, when appearing on the show "Stars' Top Recipe at Fun-Staurant"Han Jae Suk and his wife had the opportunity to reveal their love story. Park Sol Mi reminisced about the moment she first met her husband, "I first met him during a script reading session. 'Merchant Kim Man Deok'. At that time, my husband said that he thought he would have to marry me."
The Korean screen "evil girl" shared more about the time when her husband was about to confess to her: "I also found out that he wanted to confess to me, but was not brave enough so he drank. Finally, he drank. drunk and fell asleep while calling my name".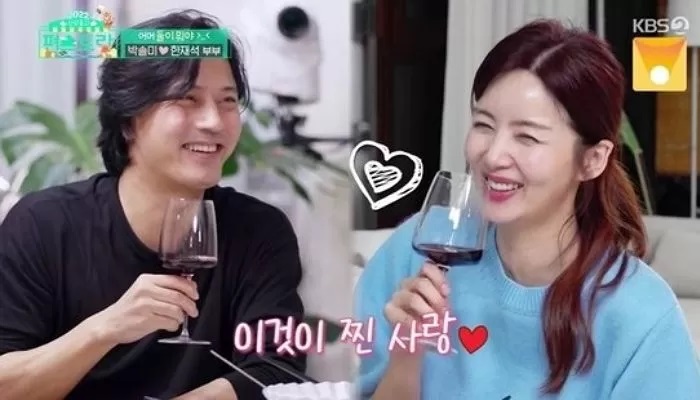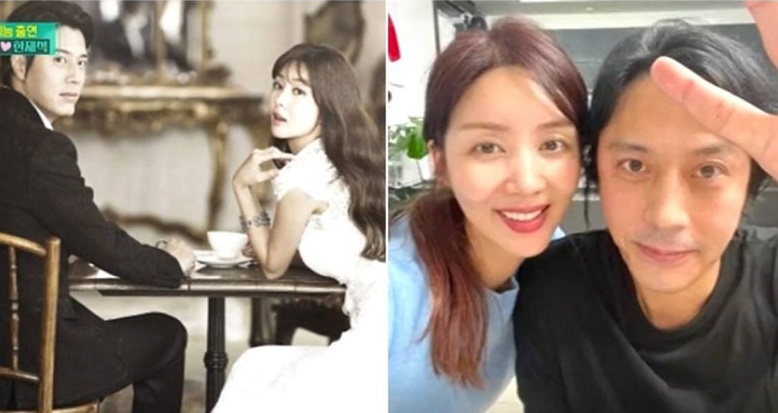 Despite being a U50 couple, Han Jae Suk and Park Sol Mi are always very affectionate and young. On the show, Park Sol Mi also showed her cuteness when asking to take a "selfie" with her husband. Although Han Jae Suk was quite embarrassed, he still decided to please his wife. With just this small action, Han Jae Suk scored an absolute score in the hearts of the public.
https://afamily.vn/han-jae-suk-nguoi-tinh-man-anh-cua-ly-nha-ky-thieu-gia-nha-tai-phiet-cuoc-hon-nhan-gay-chu- y-voi-ban-than-song-hye-kyo-20220512153434179.chn
You are reading the article
Young tycoon, remarkable marriage with best friend Song Hye Kyo

at
Blogtuan.info
– Source:
Kenh14.Vn
– Read the original article
here