Business
Arresting a general director who scammed tens of billions of dong
On May 15, the police of Ha Dong district, Hanoi city said that they had prosecuted the accused and detained Nguyen Van Dung (SN 1984, Phu La ward, Ha Dong district, Hanoi) who is the General Director of the company. Gia Nguyen Group's vision shares, to investigate and clarify the fraudulent act of appropriating property.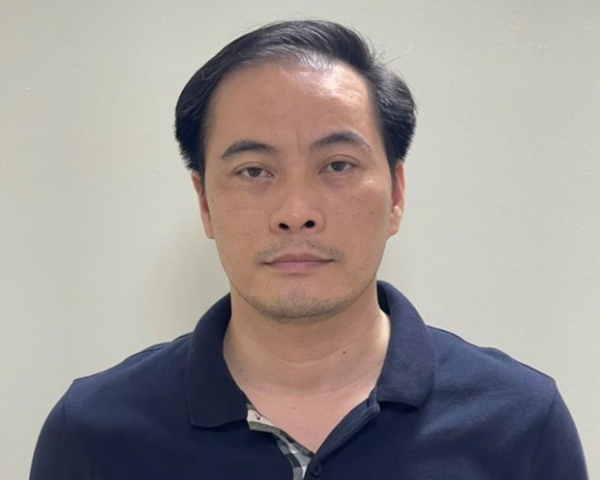 Nguyen Van Dung.
According to the Investment Police Agency, Gia Nguyen Group Vision Joint Stock Company was established in 2008, with its head office in the adjacent area V6, Van Phu new urban area, Phu La ward, Ha Dong district, Hanoi.
The main activity of the company is to exploit waste dumps at pile 6 coal mine, Cam Pha city, Quang Ninh province. Due to business losses, in 2019, Nguyen Van Dung borrowed 8 individuals with an amount of more than 70 billion VND.
Also in 2019, Nguyen Van Dung directed employees of Gia Nguyen Group Vision Joint Stock Company to develop the software "Sharing economy."
The form is to install advertising television screens in 10 provinces and cities and then through the application to broadcast ads to earn profits. However, in fact, this company has not signed a contract to make a profit from advertising.
Therefore, in order to maintain the company's operations and pay personal expenses, from June 2021, Nguyen Van Dung has directed company employees to advertise this business form by opening classes, thereby attracting customers. pull people in Hanoi and other localities to listen and call for capital contribution.
The initial capital to contribute is 38 million VND/person or more, equivalent to buying 1 GNG brand advertising screen.
Nguyen Van Dung also agreed on the contract with investors that the company will pay 5% interest (1 million 900 thousand VND) every month from the company's business activities. If any investor introduces more participants to contribute capital, the company will pay a maximum profit of 12% depending on the amount of money the referred person contributes.
On the signed contract, Dung gave the account number of Gia Nguyen Group Vision Joint Stock Company 1507007001 at TP Bank for investors to transfer money. But in fact this is Nguyen Van Dung's personal account.
Through investigation, verification and document collection, the police agency determined that Nguyen Van Dung had mobilized 400 individuals to contribute capital through 500 economic contracts, the amount of which was raised from 1/ October 2021 to April 15, 2022 is 43 billion VND.
After having the money, Nguyen Van Dung used it to repay the previous loan for 4 individuals of 16 billion VND and used the money from the later payer to pay the previous payer's income of more than 6 billion VND. The rest of the money Dung used to pay salaries for employees, rent premises, rent cars, but he did not have any invoices or documents, but only used his personal account to transfer money.
During the investigation, the Investment Police Agency seized 500 original contracts with receipts that Nguyen Van Dung signed with nearly 400 investors, which were kept at the company; At the same time, it was verified that Nguyen Van Dung did not produce or buy GNG screens as promised to investors.
Gia Nguyen Group Vision Joint Stock Company also did not have profitable business activities as promised to investors. In particular, during an emergency search of Nguyen Van Dung's workplace, functional forces seized 231 screens with no trademark, no origin, no invoices and documents.
Verified at the Tax Department of Ha Dong District from January 2021 to present, Gia Nguyen Group Vision Joint Stock Company does not issue purchase VAT invoices, does not generate sales value added invoices, not to mention profit declaration. enterprise profits.
At the Criminal Investigation Agency, Nguyen Van Dung confessed all of his crimes. Vision Joint Stock Company Gia Nguyen Group does not produce or trade in GNG-branded screens as promised to investors. The spending of the money collected from the capital contributors is also done by Nguyen Van Dung himself, the company's employees only follow the direction and receive the salary agreed to by Dung.
During the investigation process, many victims came to work, reported to the Investment Police Agency about their belief in advertising business activities through the introduction of Nguyen Van Dung and images on Youtube, so they invested more than 12 billion VND to contribute capital to Gia Nguyen to do business together.
You are reading the article
Arresting a general director who scammed tens of billions of dong

at
Blogtuan.info
– Source:
cafebiz.vn
– Read the original article
here