Life Style
Yêu
Beautiful daughter-in-law gives her mother-in-law a billion ring
The first time she came home to meet her boyfriend's family, and later her husband, Ms. Dang Yen Nhi (HCMC) was a 12th grade student.
At that time, although the children were in school age, but realizing that they both truly loved each other, told each other to study and strive together, Nguyen Thanh Thuy – Nhi's mother-in-law was also very supportive. Her first impression of her daughter-in-law was polite and gentle.
Nhi herself at that time was young, for the first time she saw Uncle Thuy, so she was very scared. But when she got used to it, she saw that her mother-in-law was an emotional and psychological person.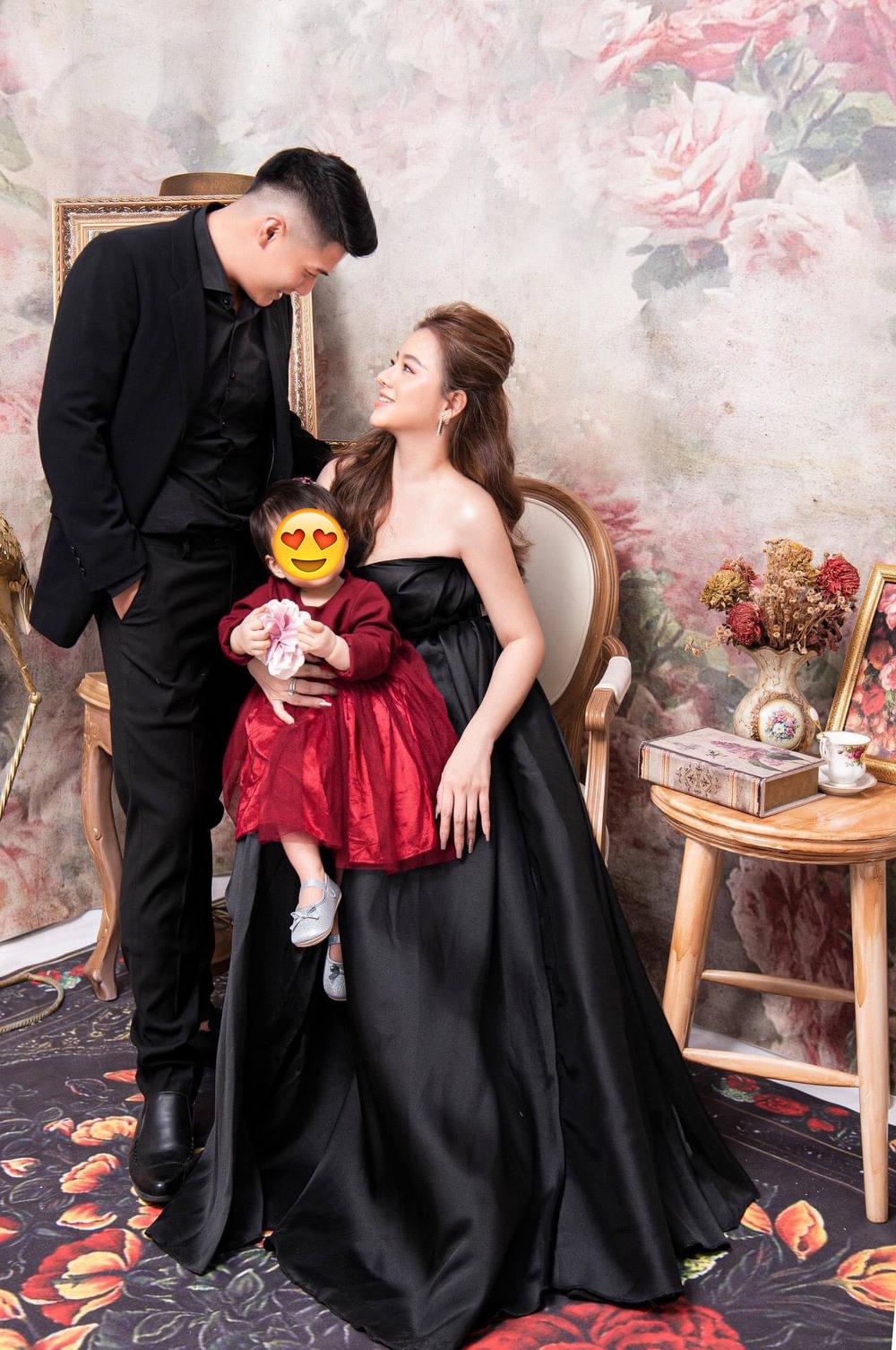 Nhi and her husband and their 1-year-old daughter.
Nhi and her husband loved each other for 9 years before they got married. During that time, the two inevitably had controversies and conflicts. Every time like that, Uncle Thuy is the one to make peace. At one point, Ms. Nhi decided to break up and return to her hometown in Kon Tum.
Her husband knew his mistake, so he asked his mother for help. As a result, Thuy and her whole family immediately went from Da Lat to Kon Tum to help the two children reconcile. At the same time, the two families of the future in-laws also have the opportunity to meet. In 2018, Nhi and her husband held a wedding. Currently, the couple has a lovely 1-year-old daughter.
"To compare before and after officially getting married, I see that everything has not changed much. My mother-in-law is a very emotional person. Most of the housework is taken care of by the husband's grandmother, I take care of the business, sometimes I have to supplement with her. Everything is really comfortable, I don't feel like I'm going to be a bride.
Both my grandmother and mother-in-law pamper me. There are many days when I stay up late to work, get used to sleep, so I usually wake up at 8-9 am. Understanding that, every time I wake up early, my mother-in-law says: "Go to sleep, wake up early, there's nothing to get up early." Nhi confided.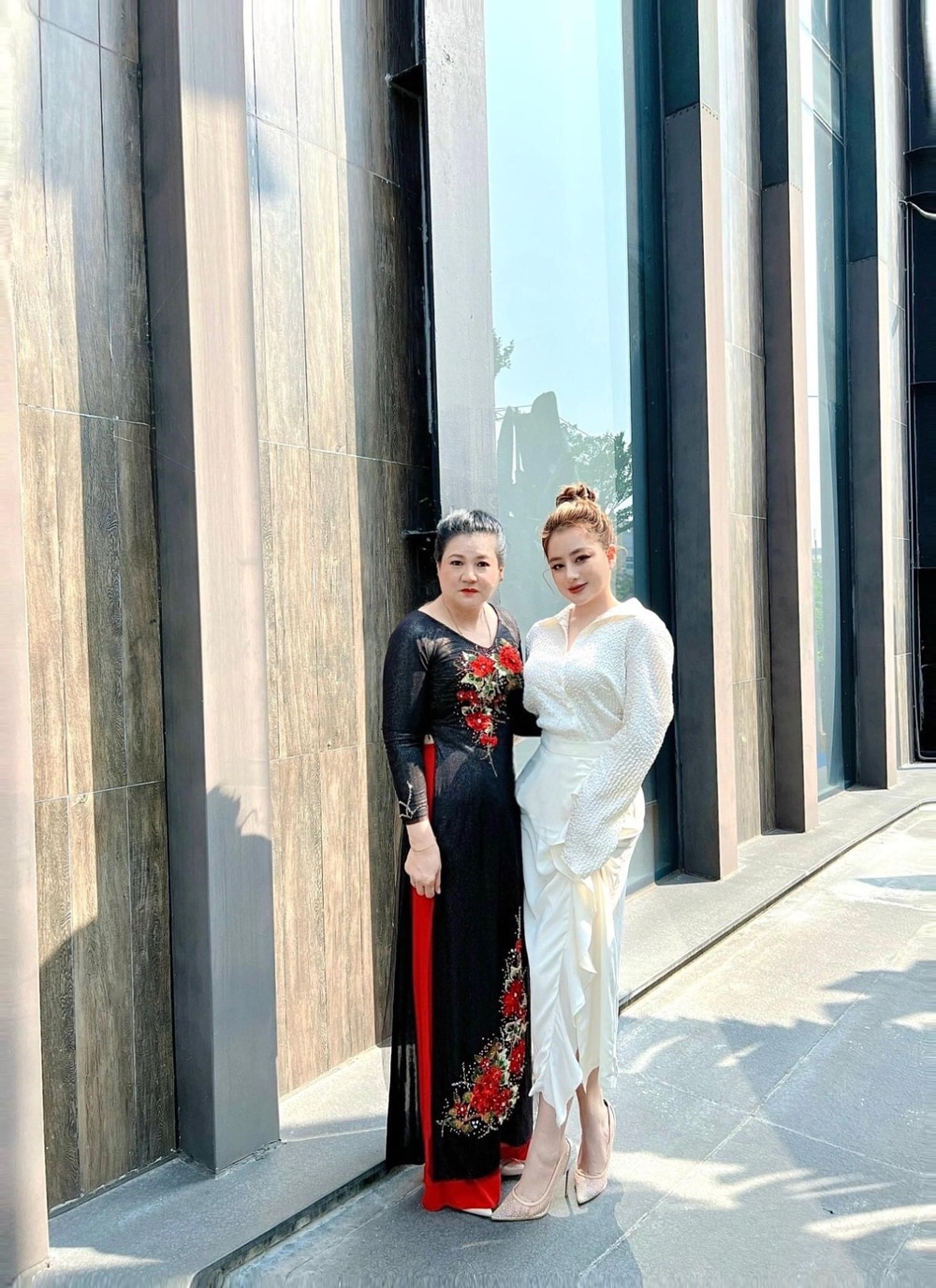 Nhi and her mother-in-law have a very good relationship,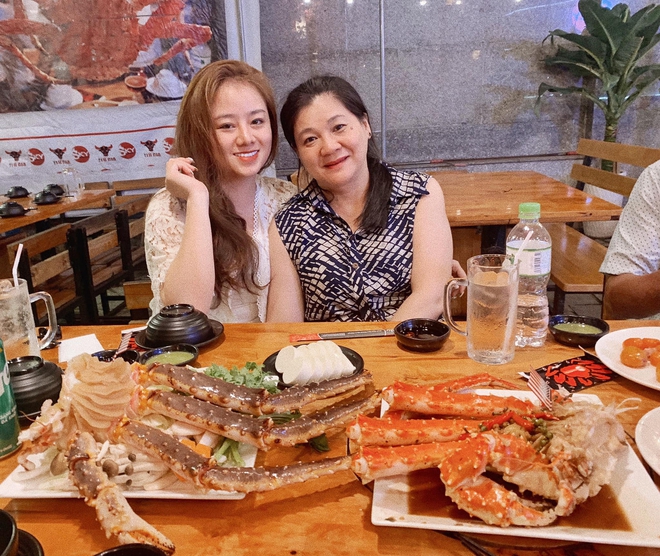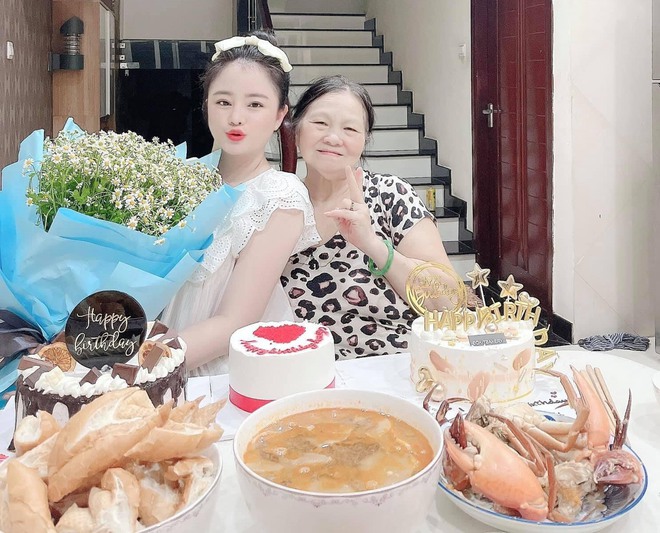 Nhi with her mother-in-law (left photo) and grandmother-in-law (right photo).
Uncle Thuy found herself and her daughter-in-law compatible at every point, from dressing up, using jewelry, traveling,… Especially, Ms. Nhi is a very generous daughter-in-law, seeing anything beautiful and necessary, she buys it for her. mother, grandmother, prepare for the family, … Because the family only has two sons, no daughter, so Uncle Thuy considers her daughter-in-law as a daughter.
"Nhi is a person who knows how to behave. When her mother was sick, she was in pain, so her daughter-in-law found out about clinics and hospitals and then took her to see a doctor. Once I had to have surgery, Nhi was the one who took care of me all, little by little, every bit was very attentive. All my hobbies, Nhi knows them all. Whatever my daughter-in-law cooks, I find it delicious. Since having Nhi accompanies, my son has also changed a lot in a positive way", said Thuy happily.
Give your mother-in-law a 1 billion dong ring as a thank you
There's an old saying that "there are times when the bowls and chopsticks are mixed", the relationship between their mother-in-law and daughter-in-law is generally very good, but misunderstandings cannot be avoided, making both parties feel sad. However, because both mother and daughter always speak their mind, all misunderstandings are resolved very quickly.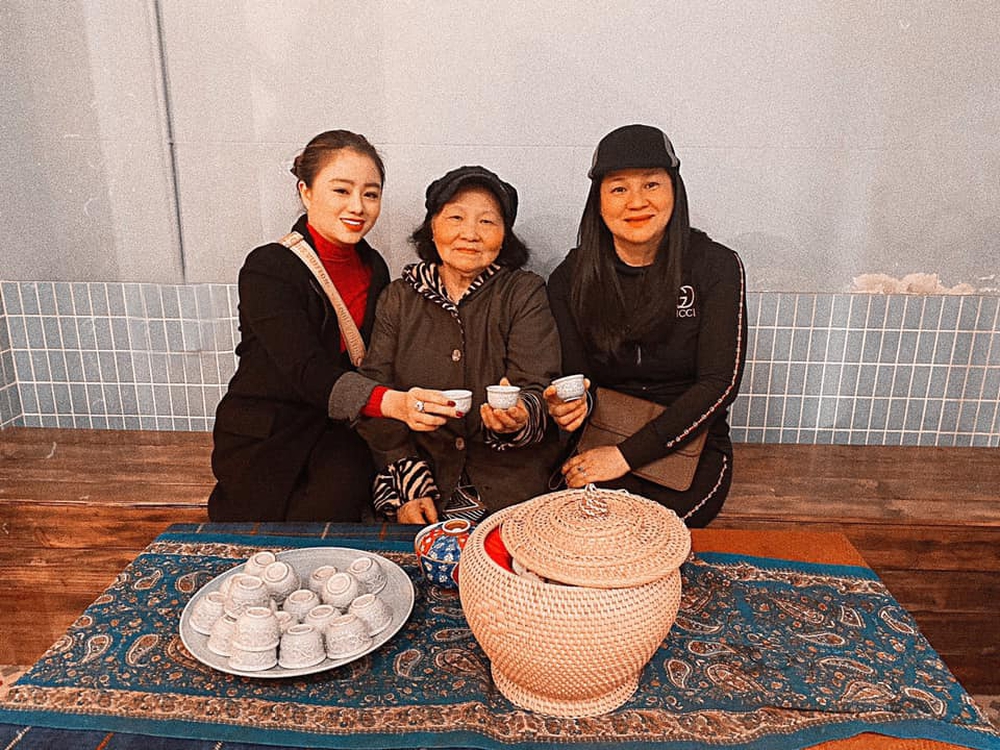 The bride is loved by both her mother-in-law and grandmother-in-law.
"My mother is a person who loves her children and grandchildren, so she worries too much. Therefore, there are things that both mother and daughter disagree, especially when two generations take care of the baby. But seeing her wholeheartedly. Because of my children and grandchildren, I feel confident and secure, so I'm more comfortable in everything." Nhi added.
When asked why can I have love for husband's family so sincerely? Miss Nhi burst into tears. Because both of her parents have passed away, she considers her husband's loved ones as her own biological family. The beautiful bride was very touched when she was given special love by her mother-in-law.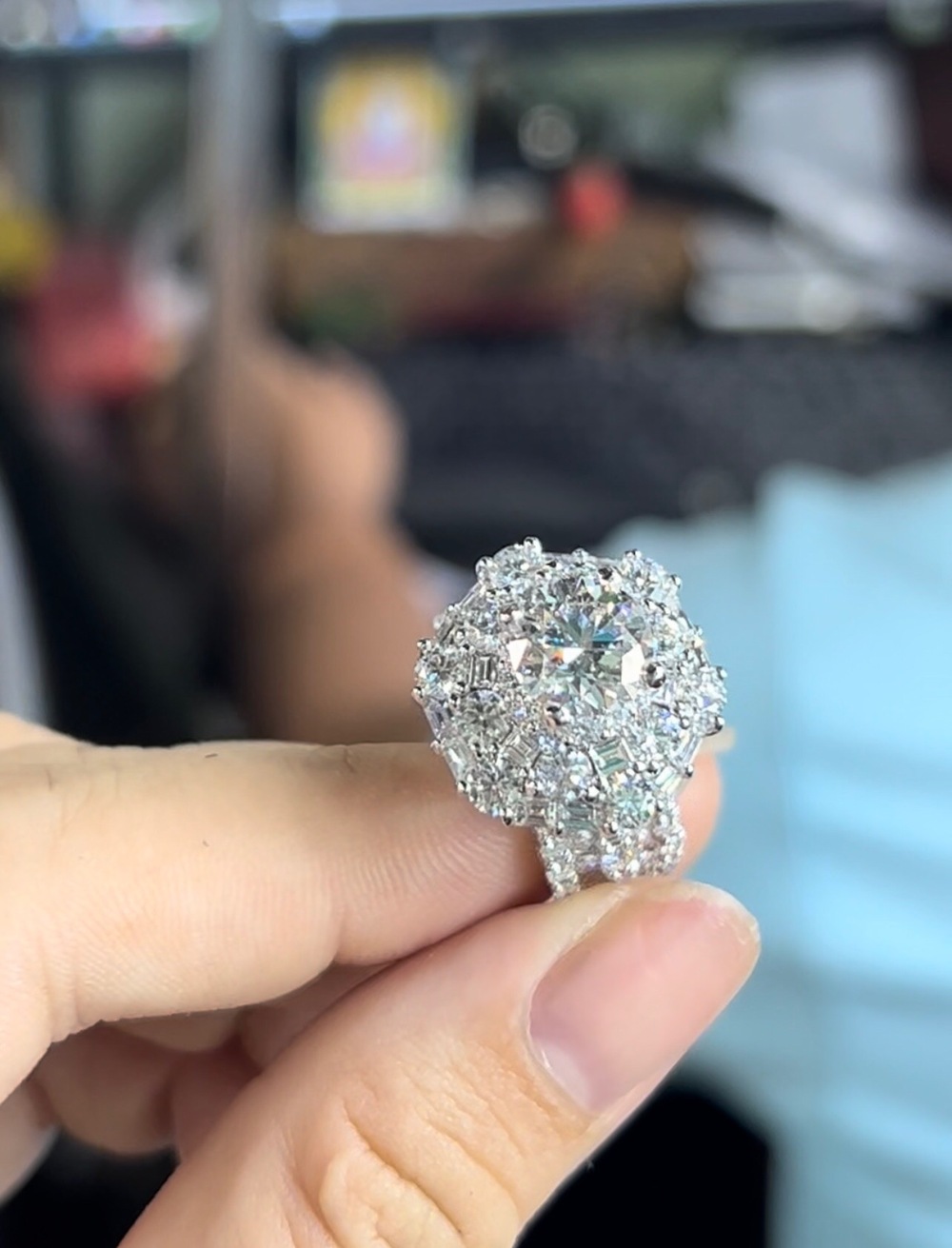 The 1 billion dong diamond ring that Nhi gave to her mother-in-law.
Sending a few words to her mother-in-law, Nhi confided: "In all these years of being a bride, it is inevitable that children will be careless because of their busy schedule, do not understand and share little with their mother. If there's something I do that makes you sad, I hope you'll forgive me".
To express her affection and instead of thanking, Ms. Nhi gave her mother-in-law a gift of a D2 carat water diamond ring worth 1 billion VND. Receiving the gift, Uncle Thuy was moved to tears: "You are already a precious gift, and yet you give me such a precious gift. I also don't know what to say, if there is an afterlife, I still want to be your mother".
Source: Mother-in-law and daughter-in-law, Photo: Provided by character
You are reading the article
Beautiful daughter-in-law gives her mother-in-law a billion ring

at
Blogtuan.info
– Source:
Afamily.vn
– Read the original article
here