Kinh tế
Businesses and people struggle with price pressure that increases with gasoline prices
Since April 1, although every liter of petrol has been reduced by 50% of the environmental protection tax, the price of gasoline has continued to increase and set a record after the adjustment period on 11/5.
Accordingly, the price of gasoline E5 RON92 is currently 28,959 VND / liter, RON 95 gasoline is the most expensive in history at 29,988 VND / liter, diesel is 26,650 VND / liter.
The sharp increase in gasoline prices causes commodity prices to face the risk of continuing to increase in the context of businesses running out of money.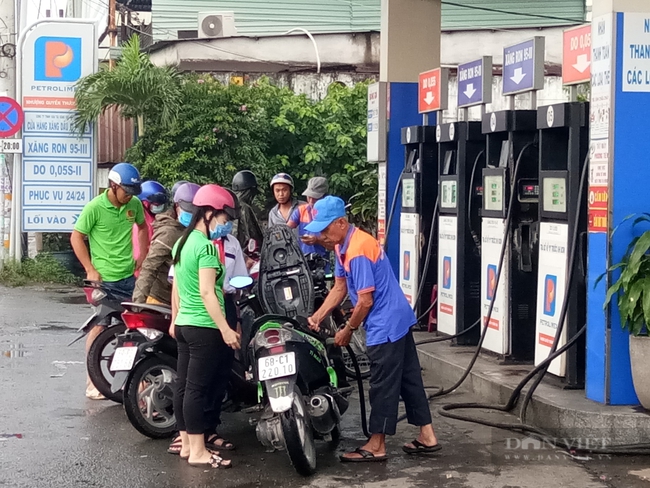 Businesses and people are tired of rising costs
Mr. Pham Quang Anh, Director of Dony Garment Company, said that the increase in petrol prices caused everything to increase in price. With new orders, Dony can negotiate with customers because of the current situation, the whole world knows that the price of raw materials increases, so the price increase of the product is inevitable.
But with pre-signed orders, unable to increase prices, businesses must accept to lose a part of profits.
"With most of the materials we currently have fortunately signed with the supplier in advance, some additional materials arise, or in the process of making a little bit of excess material, this part Dony has to bear and is also affected. but not much," said Mr. Quang Anh.
Meanwhile, according to Ms. Ly Thanh Phong – Director of 3D Hub Global Co., Ltd., most businesses face difficulties after the epidemic, especially manufacturing enterprises.
"With the current escalating petroleum situation, for 3D Hub Global, it is not directly affected by the demand for gasoline, which is not too much. However, the degree of indirect influence increases because of the increase in gasoline prices. leading to an increase in the price of raw materials, an increase in transportation, etc., but businesses cannot increase prices right now," said Ms. Phong.
However, another problem appeared, that is, the export situation has stabilized, so indirect exports have also prospered. However, the increase in wages will increase the burden on businesses.
"Businesses can't help but raise wages because workers are also affected by rising prices due to rising petrol prices. This difficult problem can only be solved by the state controlling prices…", Ms. Ly Thanh Phong, share.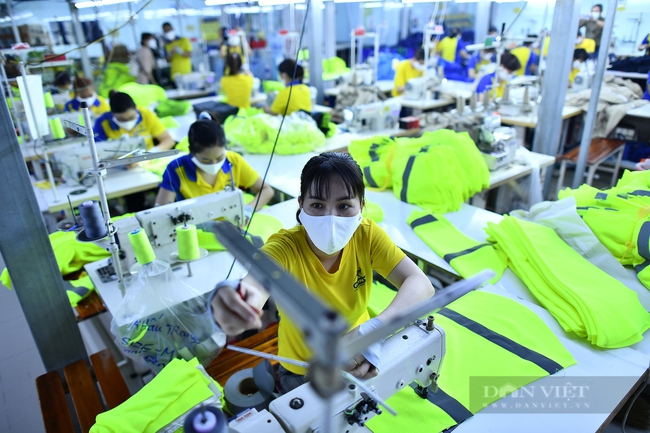 With pressure from gasoline prices, input material prices tend to increase, some businesses calculate to increase the selling price of their products, but there are also businesses trying to control the selling price to stimulate consumer demand.
"WOODRecently, Dony has had another problem with the Japanese Yen depreciating dramatically, causing losses for contracts paid in Yen.
The order is only completed in a few months, the partner pays in full, but when converted to Vietnamese currency, the profit has evaporated by more than half." – Mr. Pham Quang Anh said.
Ms. Pham Thi Huan, Chairman of the Board of Directors, General Director of Ba Huan Joint Stock Company, said: "The price of gasoline increases, the price of food increases, businesses are also partly affected, costs must be greatly affected. However, it's difficult, but I also have to try and do it well by all measures to tighten, not to let the price of gasoline have a big impact on the business."
Businesses are worried because of rising costs, while for people, the increase in petrol affects most areas of life.
"The price of water spinach more than a week ago was only 15,000 VND/bundle, but today it has increased to 20,000 VND/bundle. Other green vegetables also increased by 15-20% because the seller said it was due to the gas price. oil rose" – Ms. Nguyen Thi Lanh (Vinh Loc B, H. Binh Chanh), lamented.
Worried that gasoline prices will continue to increase
According to economic experts, one of the risks, causing major obstacles to the recovery of economic growth this year is inflationary pressure and rising production costs.
"Although Vietnam's direct impacts from the Ukraine-Russia conflict are not too large due to the relatively small scale of bilateral trade and investment relations between these two countries, the indirect effects are similar," said Mr. relatively large.
World fuel prices fluctuated continuously, increasing and decreasing unpredictably, especially in early May, domestic gasoline prices continued to rise in line with world prices, putting great pressure on businesses, especially enterprises. production and business" – economist Truong Hien Phuong, shared.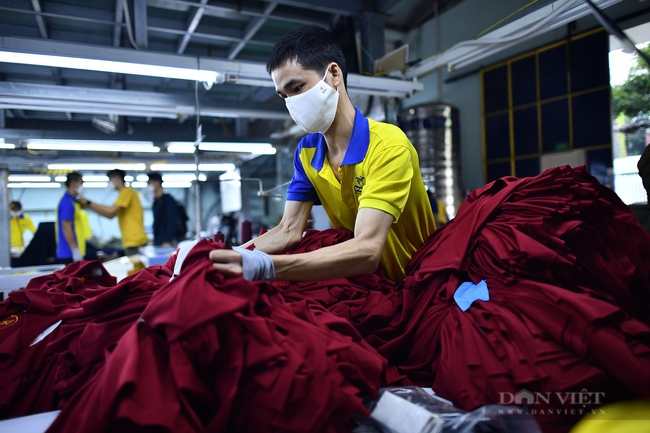 Also according to the forecast of economic experts, the world petrol price in the coming time will continue to fluctuate complicatedly, it is very unpredictable when the European Union (EU) proposes an embargo on petroleum products. petroleum from Russia.
In addition, OPEC + countries did not increase production compared to the plan as proposed by the EU, causing concerns about petroleum supply to the market. Therefore, it is forecasted that the world petrol price will continue to increase, putting pressure on domestic gasoline prices.
Meanwhile, commenting on the impact of the current high gasoline prices, Dr. Can Van Luc – a member of the National Financial and Monetary Policy Advisory Council – said that the price of gasoline will definitely hit the profits of businesses, when other items and costs increase.
"In order to cope with rising gasoline prices, businesses must diversify their supply sources, diversify markets to spread risks, and store fuel for production and business," Mr. Luc said.
Also according to this economic expert, the Government should soon control gasoline prices through further reductions in taxes and fees so as not to affect the ability of the economy to recover, creating conditions for businesses to develop…
You are reading the article
Businesses and people struggle with price pressure that increases with gasoline prices

at
Blogtuan.info
– Source:
danviet.vn
– Read the original article
here