Cabbage is one of the favorite vegetables for many people because it is delicious and easy to eat. Cabbage is rich in vitamin C as well as providing fiber, folate, potassium, magnesium, vitamins A and K… good for health. Cabbage can be boiled, salad, stir-fried, pickled, cooked in soup… each processing method has its own appeal.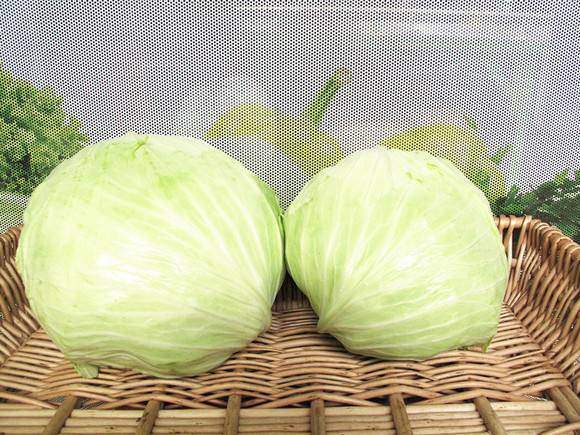 Cabbage is sold a lot in markets, in supermarkets, but not all plants are equally delicious. There are many people who buy cabbage often choose plants that feel firm in their hands, others like to buy plants that have loosely rolled leaves. So where is the delicious and sweet cabbage? The chef said that, in fact, these two types of cabbage have quite different flavors, knowing this you will find yourself a delicious plant to enjoy.
1. Cabbage is not tightly rolled
When buying cabbage, you can press it with your hand to feel it. If you see that the leaves are soft and not tightly rolled, if you hold your hand lightly, this means that these are plants with discrete leaves.
Many people like to buy such loose leaf cabbage because they think it has good quality and taste, but this is not necessarily true. Because the weather is not cold enough, the cabbage does not wrap tightly. This type of cabbage leaves are softer and suitable for stir-frying. Therefore, if you want to buy sauteed cabbage, you should choose the ones that are a bit light and the leaves are not tight.
2. Tightly rolled cabbage
When holding a cabbage, it feels heavy in the hand, and when you press it tightly, it shows that the leaves of this plant are tightly intertwined. Most people think that this cabbage must be more hydrated and delicious, but that is not the case.
This type of cabbage does not taste as good as the liquid cabbage. Although it has a lot of water, the leaves are still tender, and when stir-fried, they are not soft. Therefore, this type of cabbage is suitable for filling cakes or sauerkraut, making salads.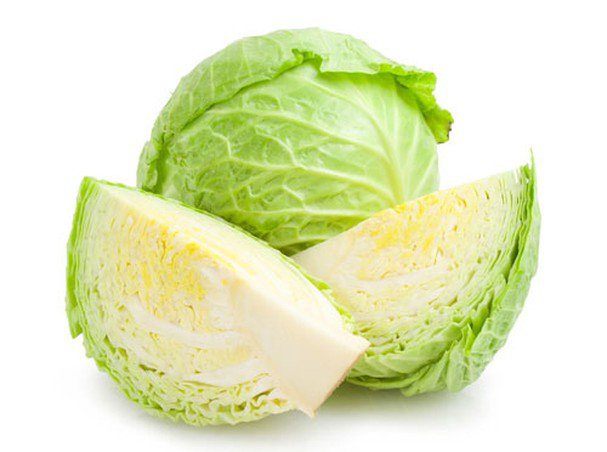 So each type of cabbage has different processing methods, depending on the purpose of use for you to buy and cook.
See how to make cabbage dishes:
JAPANESE CAKE
Material:
Cabbage, peeled shrimp, 1 handful sweet corn kernels, grated carrot, shredded onion, flour, cornstarch, chopped dried seaweed, cooking oil, salt and pepper powder, grated fish, tomato sauce or salad dressing, eggs
Making:
Cabbage about 1/4, cut into small pieces, wash and dry. 1/4 carrot peeled, washed and grated. 1/4 onion finely chopped. 200g shrimp peeled, black thread removed, washed, cut into pieces. (Can add octopus if you like). 1 handful of lightly boiled sweet corn kernels.
Place cabbage, onion, shredded carrot and chopped shrimp in a bowl, tossing.
You should put the corn kernels in the pot first with hot water or directly buy the cooked corn kernels to use, mix well with the eggs. Crack 1 egg, add the boiled sweet corn.
Then we add a little flour and a little cornstarch and stir well. The amount of flour is just enough to stick to the ingredients, not too much. Add slowly, stirring while stirring so as not to have too much or too little flour. A lot of hard dough is not good, too little cake is scattered, the ingredients are not linked. Finally, add enough salt and pepper powder and chopped seaweed, stir well.
At this point, the flour and eggs have adhered to a thin layer on the cabbage as shown in the picture.
Pour a little cooking oil into a non-stick pan, heat it up, scoop a tablespoon of flour into the pan, then spread it out thinly with a spatula, and fry over low heat until the bottom is slightly solid and golden.
Then turn over and continue frying over medium-low heat until golden brown on both sides. When the cake is cooked, put it on a plate, squeeze mayonnaise or ketchup, sprinkle with grated fish and you're done.
Japanese pancakes are both soft and delicious, with a little crunch of shrimp, the fat of mayonnaise, and the aroma of shaved fish is very attractive.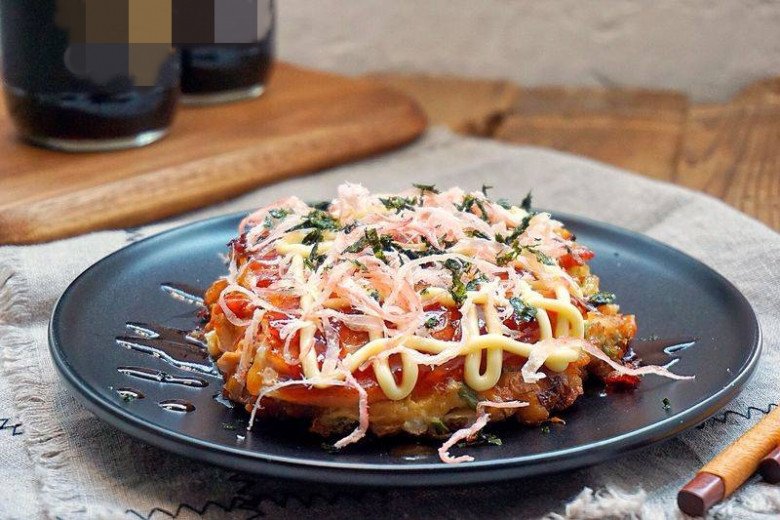 Stir-Fried Cabbage with Mushrooms
Material:
– Cabbage, dried shiitake mushrooms, green onions, dried chili (depending on preference), garlic, salt, oyster sauce, vinegar
Making:
Wash the mushrooms with cold water, cut off the roots, soak in warm water at 30 degrees Celsius for about 2 hours.
Peel off each cabbage leaf, soak in clean water for a few minutes, then rinse thoroughly, drain. Tear into small pieces with your hands or cut with a knife.
Sliced ​​scallions, minced garlic, chopped dried chili.
Heat oil in a pan, add chili, garlic, and onions and saute until fragrant. Then add the soaked shiitake mushrooms, add a little salt and stir-fry, add a little water and cook for a few minutes until the mushrooms are soft and fragrant.
Add the cabbage and sauté over high heat until the cabbage is soft, season with a little salt, 1 teaspoon oyster sauce, 1 teaspoon vinegar to taste.
Continue sautéing for half a minute, then put the sauteed cabbage with mushrooms on a plate and enjoy!
This type of sauteed cabbage with mushrooms is soft, sweet, delicious, and rich with the unique scent of shiitake mushrooms!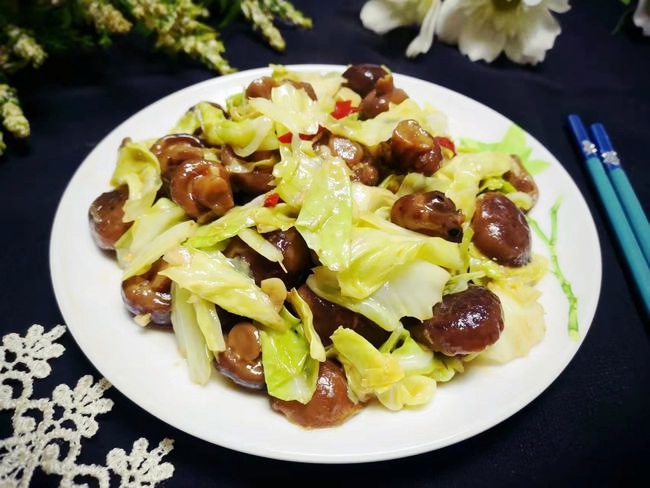 Good luck!
You are reading the article
Cabbage is sold in the market, buy it tightly or loosely, many people choose the wrong one, so it's not delicious

at
Blogtuan.info
– Source:
Eva.vn
– Read the original article
here