Do Nhat Ha Birth name is Do Nhat Tan, born in 1996 in Ho Chi Minh City. Originally born in the form of a boy, but in the process of growing up Ha has gradually realized her true gender.
Since childhood, Tan has had "expression" as a little girl, likes dresses, likes to watch her mother put on lipstick and then sneaks out her mother's lipstick.
At school, Tan likes to play with girls, not like playing aggressive games like other boys. Every time the school organizes extracurricular activities such as swimming, the boy is afraid to take off his clothes, afraid to go to places with many male friends. The boy usually waits for everyone to finish and leave before it is his turn.
During the time he was in school, Tan was touched by other male friends but did not dare to express it. There were also people in the school who expressed discrimination and teasing, but fortunately Tan was always promptly defended by his male classmates.
It wasn't until he finished high school that Tan learned about the LGBT community and transgender people. At this time, Tan's desire to become a daughter rose more than ever. The journey to find herself and become a beautiful girl named Do Nhat Ha is also a turbulent journey not only for Tan but also for Tan's family.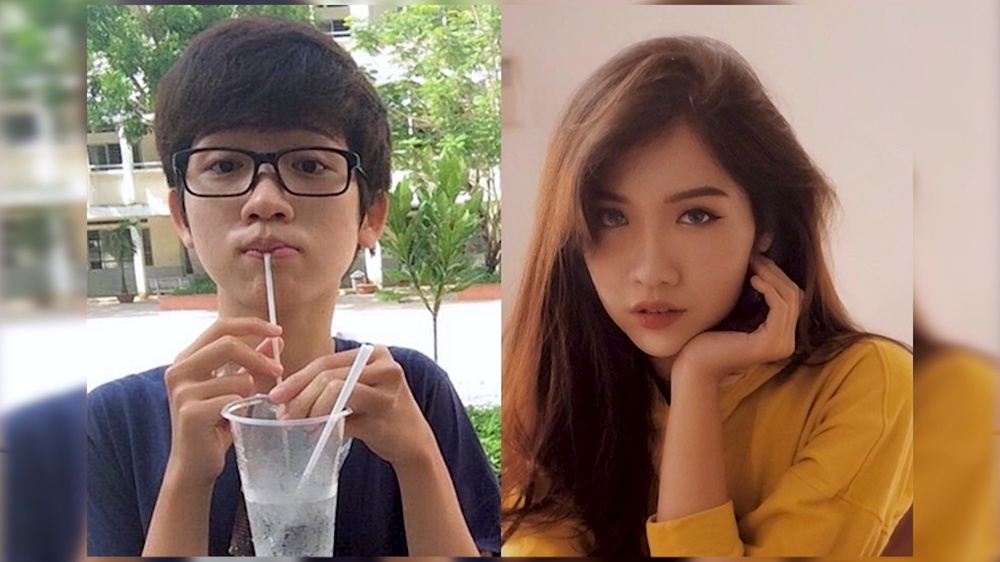 Dad wants to leave home when I want to be transgender
When the family found out the child's true gender, the whole family was shocked. Ha's mother took her to the doctor because she thought she was sick. After encouraging, consoling, scolding, Ha's mother also brought her property out to "coax" her son to be a… true son.
"If you want to go abroad to study, my mother will give you away, if you want, my family is also ready to give you a home, that is, the condition is that you give all your assets, but you have to be an ordinary son." Ha's mother once made such a condition, but she just wanted to live with her true gender, not needing her parents' property.

When she heard her son admit "like boys", Ha's mother cried all night. Although the journey to convince her mother was not simple, after understanding her son, Ha's mother was the one who always held her hand tightly, being with her child during life and death, encouraging her to overcome everything.
It was also her mother who "made ideas" with Ha's father so that he would accept her son to go to Thailand to be transgender. At first, he vehemently protested, even asking to leave home, but it was his mother who explained and advised him to let him live with its gender.
In order to have enough money to bring her children to Thailand, Do Nhat Ha's mother sold the ring as a souvenir. Before going to Thailand for gender reassignment surgery, Nhat Ha wrote a letter to express her thoughts and wishes that her father would understand her thoughts and feelings.
Ha wrote: "Not this time, I'm going to be beautiful or show everyone how. It's like deciding, one is to live, or to die. I just hope if I have a chance to come back, dad will see me. like a normal girl, like my sister."
The first time after transgender surgery, Ha's father still did not accept the truth. He only takes you home to play when she's not at home. Do Nhat Ha herself is also afraid to contact her father's friends.
However, when Do Nhat Ha was crowned Miss, her father proudly told everyone that it was my daughter. This made the transgender beauty extremely emotional, happy and grateful. Because, to get to this day, to be accepted by parents, is really not easy for Do Nhat Ha.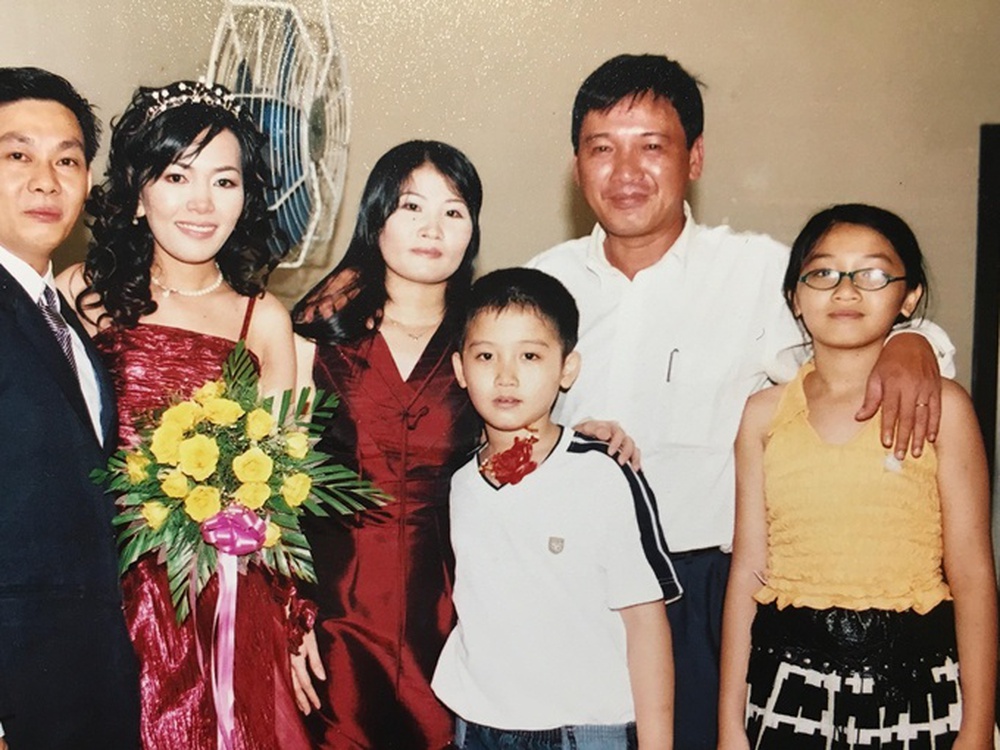 Do Nhat Ha as a child (a boy wearing a white shirt)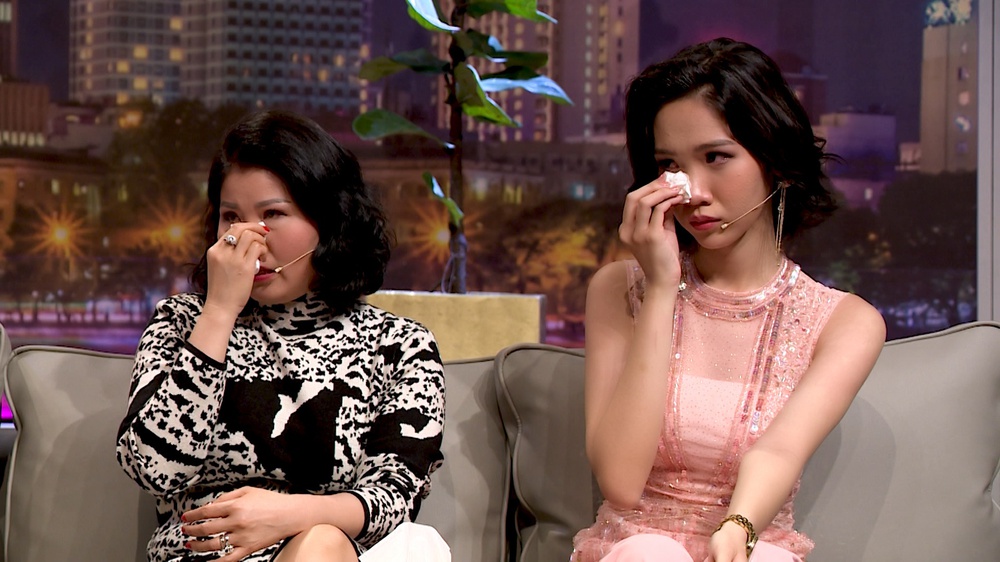 Do Nhat Ha and her mother cried when recalling her tearful journey to find her true gender
As a beauty queen, the papers still show the male gender
After successful gender reassignment surgery, Do Nhat Ha asked her mother to let her go to Korea to study for a master's degree for 2 years to teach in Vietnam. When the papers were completed, she suddenly signed up to participate in the Miss Transgender Vietnam contest with the promise of "taking the exam for fun, if you pass or fail, go to school".
Unexpectedly, after the coronation, Do Nhat Ha "turned around" 180 degrees, refused to go to school anymore but asked to participate in art. Not only appearing in the role of model, fashion show, Do Nhat Ha was also invited to be a judge and try out the 7th art subject when playing the role of Khiet An in the movie "After the Sun".
In addition, Do Nhat Ha continued to participate in the Miss International Transgender Contest 2019 and entered the top 6 finalists. Recently, she also competed at Miss Universe Vietnam and became the first transgender person to participate in this contest.
Despite being a girl, despite being crowned Miss Transgender and participating in many beauty contests, on paper, Do Nhat Ha's gender is still male and this has caused her to suffer many disadvantages. when participating in the beauty arena.
Do Nhat Ha was unfortunately eliminated at the beauty contest she participated in in 2020. Just because of the male gender document, Do Nhat Ha had to stop early even though she met all the criteria. another issue of the contest.
However, she still does not give up her desire to conquer other beauty contests, because Do Nhat Ha believes "be brave now or never". That has become a great motivator and inspiration for the LGBT community.
"The lover was shocked and broke up when he knew I was transgender"
Do Nhat Ha once shared that when she meets a man, she will hide the fact that she used to be a boy or a transgender. If anyone unfortunately knew about the past, she would not deny it. However, to come out as transgender is not.
"I had a very beautiful first love. At first when I fell in love with him, I didn't say I was transgender, even though I had surgery. Some time later, I confessed that I was transgender to my lover. Immediately, that person broke up with me.
My lover was completely shocked because he put everything, from thoughts, feelings to life into me, but with the condition that I was a girl. Until that person knew about my past and the fact that I was transgender, he couldn't accept it," Do Nhat Ha once shared on the program Weekend Story.
She added: "However, I still feel that my life is relatively lucky and smooth in everything. Even in that first love story, my lover was only shocked, but still treated me very civilly.
I also know many cases where my friend, after being found out by her lover that she is transgender, the other person feels cheated, feeling extremely horrible.
Many transgender people are even beaten by their lovers for discovering their true identity. In general, in love affairs, transgender people like me are always at a disadvantage.
I myself decided to get married and start a family, so I had to tell the truth about my man anyway. Many times I went out on the street and was flirted by many people. When they know who I am, what I do, I am confident, relieved, not anxious. Before, whenever I met other people, I always felt nervous and anxious even though I had done nothing wrong."
Photo: Internet
You are reading the article
Dad wants to leave home, boyfriend breaks up

at
Blogtuan.info
– Source:
Kenh14.Vn
– Read the original article
here