Cư dân mạng
World
Falling in love with a Vietnamese girl, a Russian guy leaves everything to Vietnam and takes his mother on a date together
Cam Thuy (SN 1991, Nha Trang) and her husband Mikhail Morozov (Misha, SN 1991, Russian nationality) are not only loved by people for their funny Tik Tok clips but also loved by their endless love story. sweet. Because of Thuy, Misha decided to stick with Vietnam. She and her husband are living a happy and peaceful life in Nha Trang.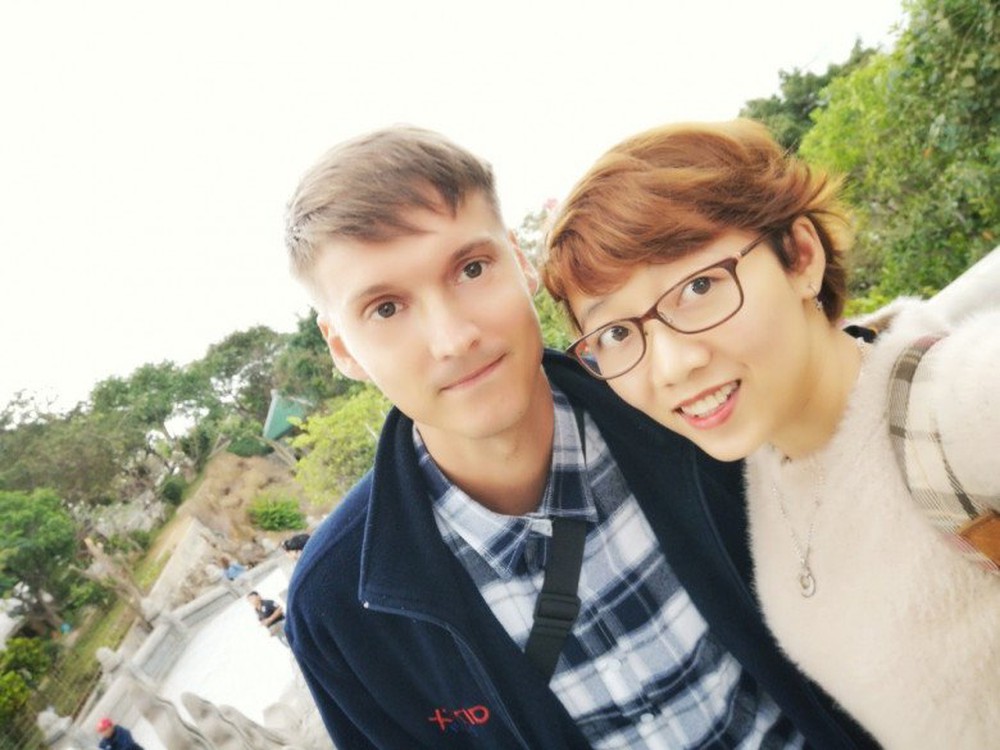 Take mom with her on her first date with her Russian boyfriend
It is known that Misha has been living in Vietnam for 4 years now. Sharing about the decision to stick with this S-shaped land, Misha said, Thuy is the biggest reason he wants to stick with Vietnam. In addition, Vietnam is a place for him to fulfill his childhood dream, which is to live in the sea all year round.
"Misha told me that when I was a child, it took me 2 hours by bus to go to the sea through the city and then walk to reach the beach because in my hometown, I could only go to the beach in the summer. At that time, he did not know that there were places in this world where you could enjoy the sea all year round like in Vietnam. Now that dream is realized in another country he is very happy. I think besides me, maybe the sea and weather in Vietnam are the reasons why Misha wants to stay."Thuy said.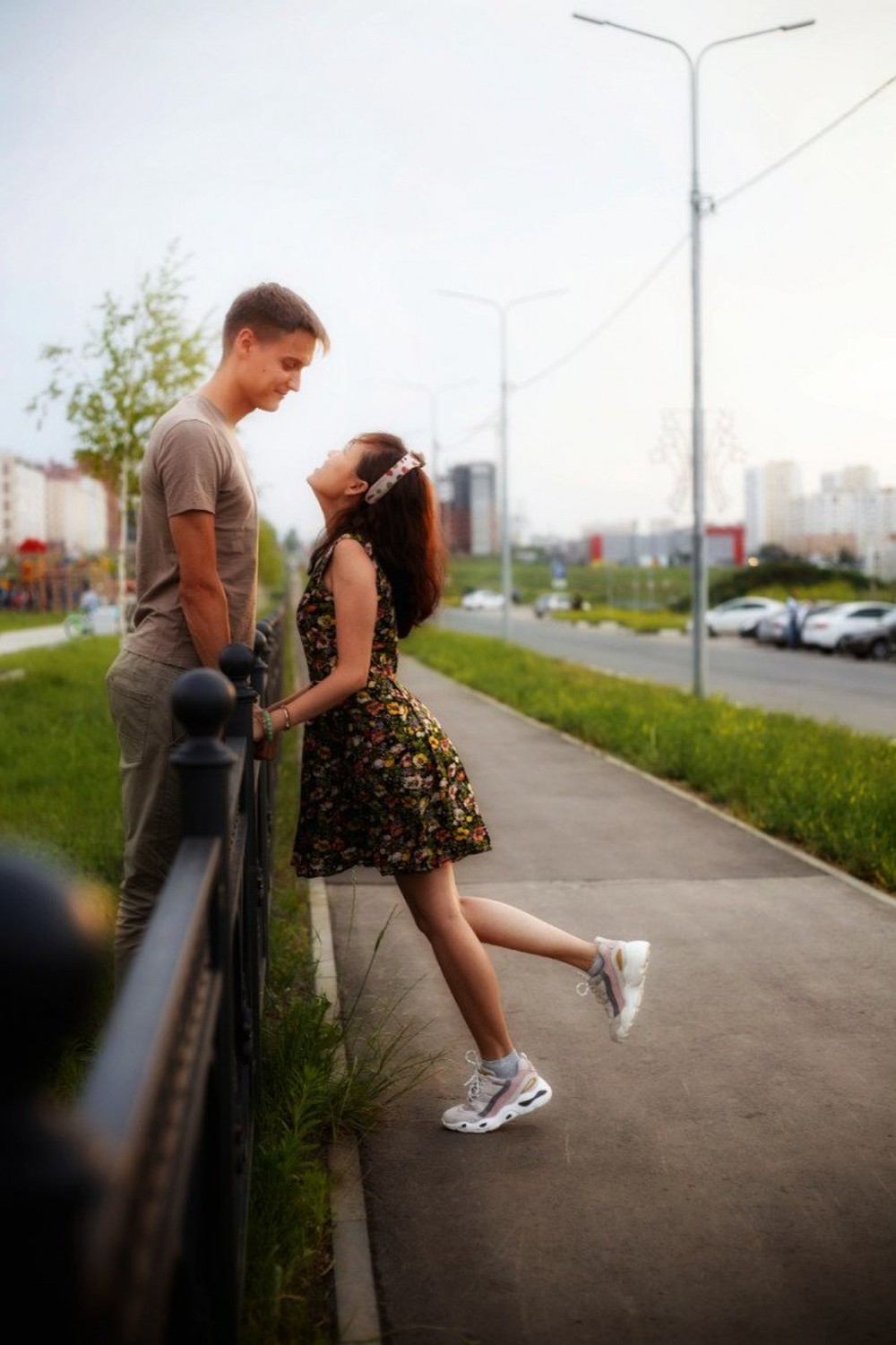 Because of Thuy, Misha gave up everything to live in Vietnam.
Sharing about their love story, Thuy said, she and Misha both work in the tourism industry, so they know each other. Because Misha has an Asian-like thinking personality, the two easily have a common voice. Thuy still remembers when she first started dating, her mother came to visit from Saigon at the same time Misha invited Thuy to eat and watch a movie. And her first date with Misha was very special in the presence of her mother.
"Before that, I refused a few times because I was busy, so that day I accepted, my mother hasn't visited for a long time, so I couldn't bear to leave her alone at home, I texted him to share my thoughts. his own, he said it's okay, just take his mother with him.
After that, the 3 of us went out to eat and watch a movie, I know it's funny and awkward to take my mom with me on a date, but Misha is very gallant and pleasant, always cheerful and polite, so we Your mother is very kind to you."Thuy recalls. Not only gallant, cheerful, polite, Misha also won money for both her and her mother, definitely not letting Thuy pay and say "In your country, isn't it the guy who pays for it when going out?"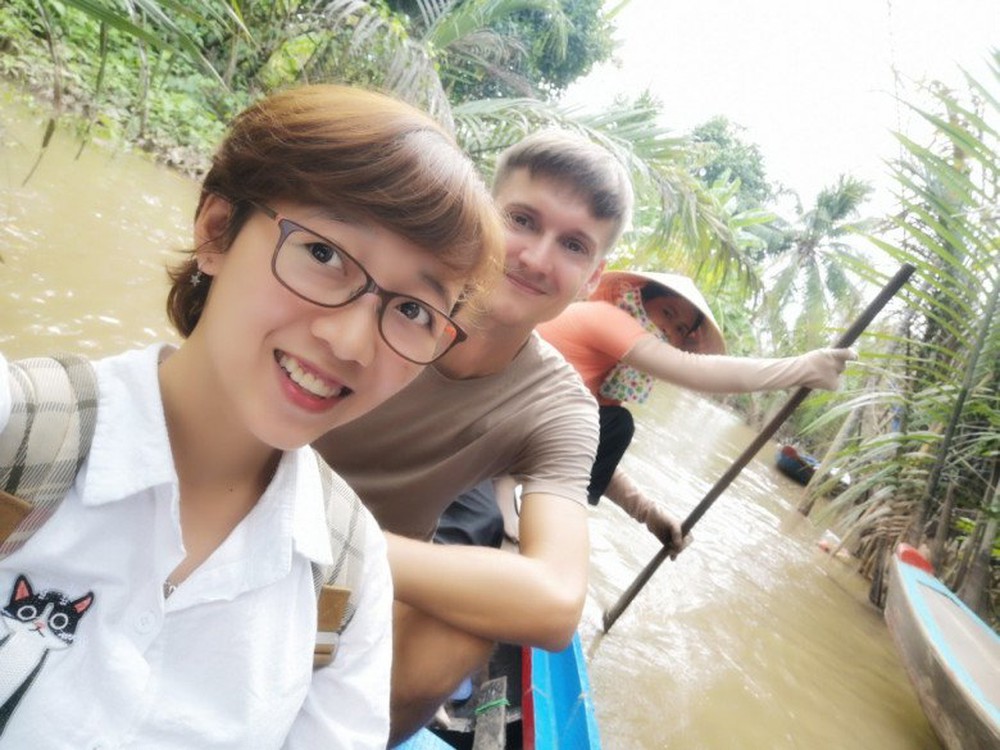 Thuy confided that she majored in English and also learned about the cultures of many countries, as well as European countries, when they go out to eat and go out, they often divide the money equally, she was mentally prepared for a strong career. Everyone pays but Misha is different from what she learned.
Not only that, when dating Misha, she feels extremely interesting and like in Asian movies, always has to return to her accommodation before 10pm.
"When we first started dating at your company, there was a rule for you and other employees to return to the company's accommodation before 10 o'clock, I felt that dating you was very interesting, just like in the movie, there is a limit on the amount of time. time, but Misha is very attentive, no matter where we go, he always notices the time to bring me back to the place and then he comes back.
I still think in the traditional way, so does Misha, so everything between me and him happened very slowly and naturally, dating a foreign guy but the feeling is very Vietnamese." Thuy laughs.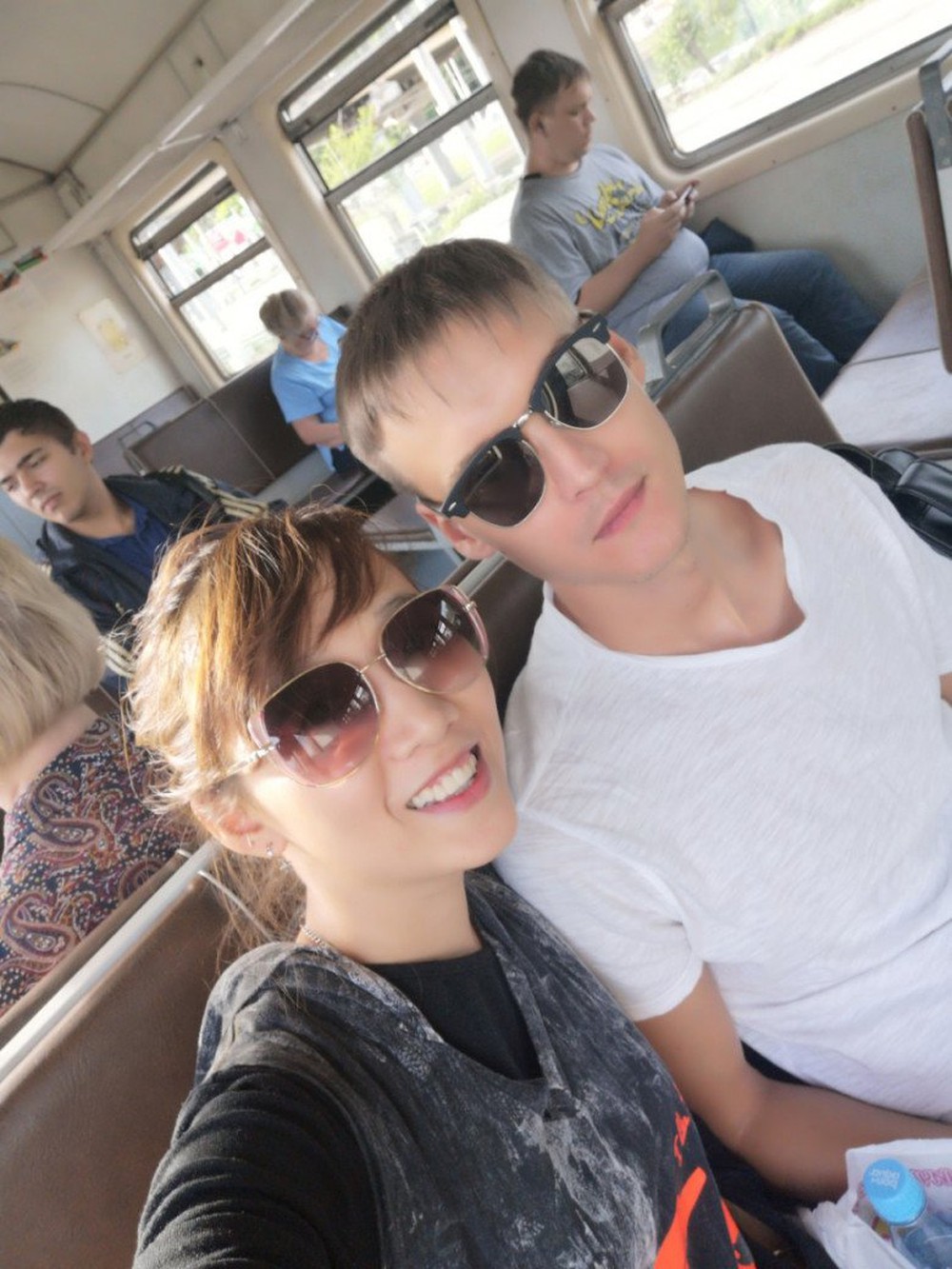 Misha is a foreign boyfriend but dating is very similar to Vietnamese boys.
Speaking of which, Thuy confided that for Ms. Misha, she was the most simple and sincere person she could imagine in terms of an ideal boyfriend. When she was hospitalized, Misha came to the hospital every day to take care of her. That's what really moved her.
When they knew each other for 6 months, he took her to Russia to travel and visit family. Her first impression is that his mother is very psychological, pleasant and close, close. That's why she feels lucky to have such a lovely mother-in-law. And after 2 years of love, she agreed to be his wife.
We are like best friends
It is known that in May 2021, Thuy and Misha officially registered their marriage. Due to the epidemic situation, the two have not held a wedding. After sharing a house, Thuy and Misha are satisfied with their life in Vietnam.
However, she and her husband also had some difficulty in eating when Misha only liked to eat Western food. When he returned to the same house, he learned to eat Vietnamese food and ate a lot of Vietnamese dishes due to the epidemic situation, the shops were closed, there was no other choice.
The two get married in 2021.
Life after marriage of Thuy and Misha is not as romantic as in the movie but full of joy. The happiness of both is simply watching an episode together or lying together until morning talking about past experiences and making plans for the future. Therefore, for Thuy, in addition to love, her husband and wife are also like best friends.
Misha is a person who likes to clean and likes to do housework, so every day Thuy only needs to cook and do everything like cleaning, washing dishes, cleaning the house, washing clothes… Misha does it all. He worked very enthusiastically while doing and singing as if he could fulfill his hobby and more specifically, he did it for Thuy. "My husband likes to arrange things the way he wants, so in contrast to normal social media videos, I'm the one who will ask him when he needs to find something, not Misha who will have to call "wife!" yeah", Thuy revealed.
Although it has not been long since entering the door of marriage, but according to Thuy, just being honest with each other, learning how to let go of their big ego to find a common voice will lead to happiness every day. .
"Every time I get angry Misha asks me 'is this worth being the reason to get angry? for me this is one of the most powerful sayings of Misha, it often hits my psyche making me stop to think and the anger goes away quickly. After that sentence, I realized that I get angry too easily and what is happening is not worthy of me." Thuy confided.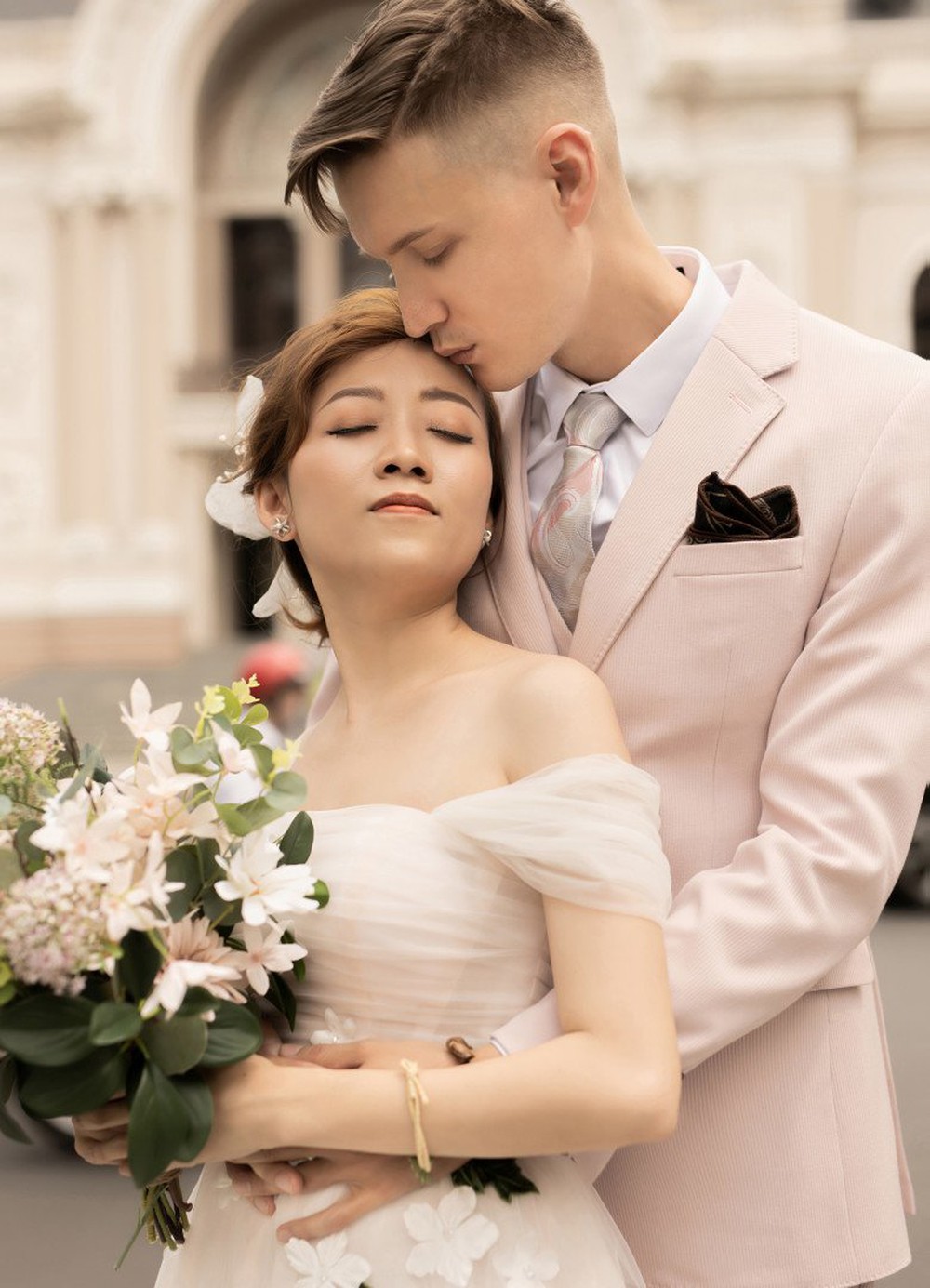 The two get married in 2021.
Thanks to this secret, from falling in love to coming home, although Misha is calm and gentle and Thuy is hot-tempered, both can reconcile everything, less quarrel, life is full of joy and happiness. everyday.
You are reading the article
Falling in love with a Vietnamese girl, a Russian guy leaves everything to Vietnam and takes his mother on a date together

at
Blogtuan.info
– Source:
Soha.vn
– Read the original article
here