Thế Giới
France denies Ukraine's accusations
France insists it "never" suggested it Ukraine territorial concessions to end the ongoing conflict with Russia.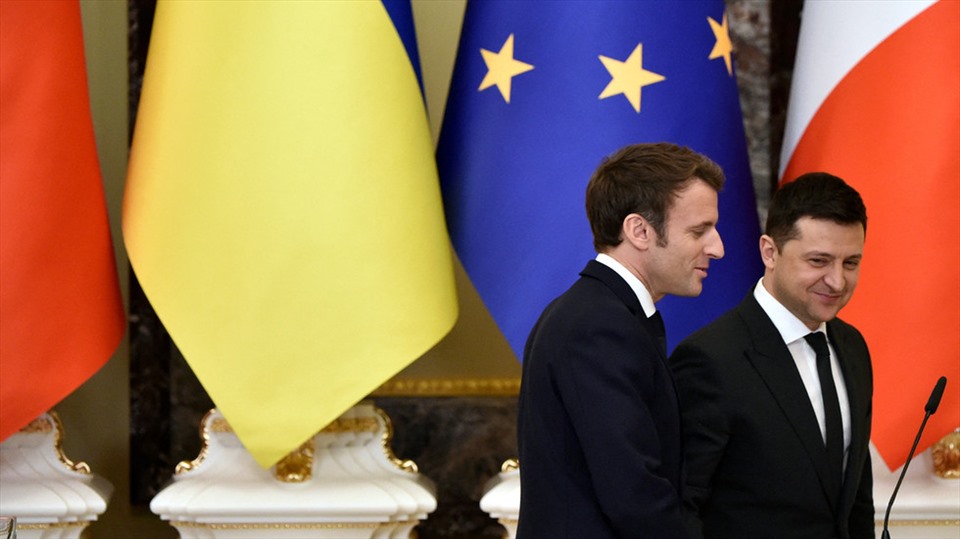 The Elysee Palace issued a statement saying, French President Emmanuel Macron "never" suggested that Ukrainian President Volodymyr Zelensky make territorial concessions to end the conflict with Russia, contrary to Mr. Zelensky's claims.
In an interview on May 12 with Italian television station Rai 1, Zelensky said that President Macron suggested that efforts should be made to "find a way out with Russia" so that the hostilities in Ukraine could end.
"The suggestion of some leaders for us to give up something sovereign doesn't sound right. What a waste of time," the Ukrainian president said when asked about Macron's warning that Europe must avoid embarrassing Russia.
The Elysee Palace responded to these statements on May 13, noting that President Macron "never asked President Zelensky for concessions. Mr. Macron has always said that the Ukrainians will decide the terms of negotiations with Russia.
"The French President has never discussed anything with Russian President Vladimir Putin without his consent President Zelensky" – RT quoted the statement of the Elysee Palace added.
President Macron remains one of the very few Western leaders to continue to have direct dialogue with President Putin amid the conflict in Ukraine. However, Mr. Macron also favors stepping up sanctions against Russia, including tougher restrictions on Russian oil and gasand has authorized arms shipments to Ukraine.
Earlier, in early May, President Putin had a phone conversation lasting more than 2 hours with President Macron. During the phone call, Putin congratulated Macron on his re-election and updated his French counterpart on developments in Ukraine, including the evacuation of civilians from the Azovstal steel plant in Mariupol.
Putin also asked Macron to help "put an end to war crimes" by Ukrainian security forces. The Russian leader noted that the West can help prevent these acts by exerting appropriate influence on the Kiev government, as well as by stopping the supply of weapons to Ukraine.
Russian President Vladimir Putin also stressed that Moscow remains open to dialogue with Kiev, despite what he called "Ukrainian inconsistency and serious unpreparedness", while Kiev blamed Moscow for the deadlock in negotiations.