Story 1: The man was overpaid by the bank
There was a man who needed to use his savings, so he went to the bank to withdraw money. At a transaction counter, he was instructed by the staff to fill out a declaration with full information, and then quickly received money.
When he counted the money again, the man froze slightly. He only withdrew 120,000 rupees (Indian currency, equivalent to about 36 million VND) and on paper also recorded this number, but perhaps the teller was mistaken so he gave it to him. 140,000 rupees (equivalent to about 42 million VND).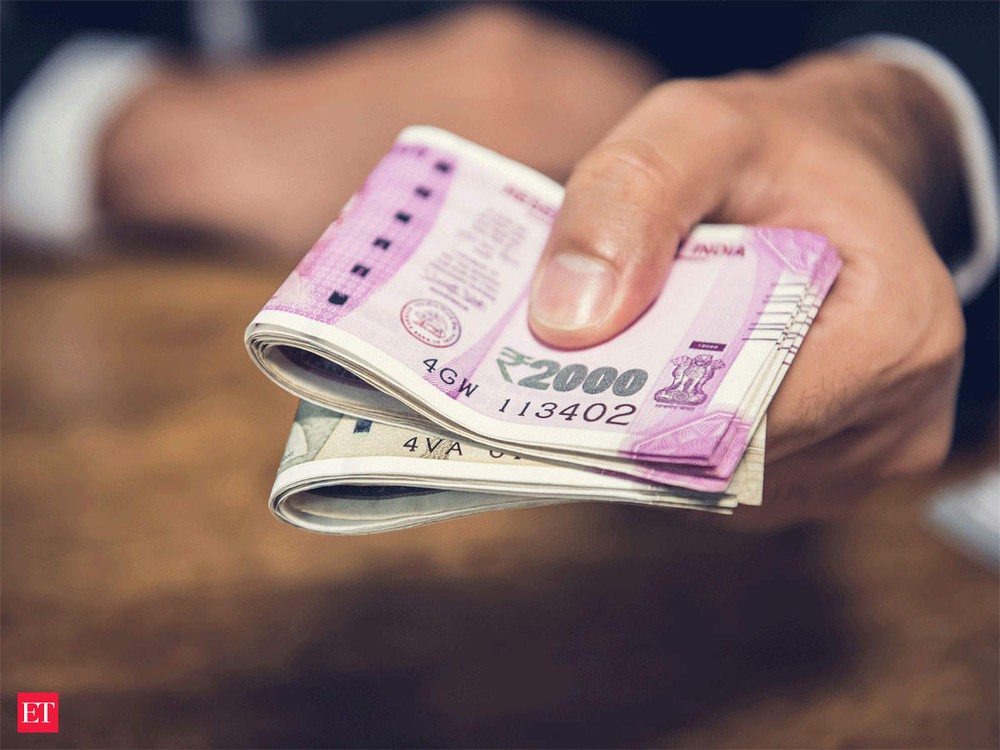 The teller gave the wrong money without knowing it. (Illustration)
However, when the man glanced at the teller, he showed no signs of realizing his mistake, but politely greeted him. Seeing that, the man quietly put the money in his pocket and left in silence.
As he walked, he thought, this bank is so big, losing 20,000 rupees (equivalent to 6 million VND) will not affect their operations. But is it because you did it on purpose? This is their mistake, they have no reason to sue or make things difficult for you. From time to time, he also sometimes pays the wrong money to others, but no one comes to him to return it? Why do you have to return the money to the bank? Just like that, the man thought of all sorts of reasons for "hiding" the bank's overpayment.
But the more he walked, the closer he got to the house, the man remembered the teller's polite smile. He was very kind, gentle and even thanked him when he left without knowing what was going on. I don't know if he has to pay this amount to the bank? The man began to feel a little guilty. Twenty thousand rupees is not a large amount, but it is not a small amount either. It can be the monthly income of any citizen. Aren't you taking advantage of other people's mistakes?
So the man began to fidget, sweat pouring out as he struggled with the idea of ​​whether to keep the money or not. He felt a little short of breath. Then finally, he looked at his watch, only 1 hour left until the bank closed and decided to bring 20,000 rupees back there. Only now did the tension in him begin to ease.
When he finished receiving the change from the man, the new teller breathed a sigh of relief and thanked him profusely. He took 1000 rupees from his pocket to thank the man and said: "Thank you very much. You did a big favor for me today. I am worried that I will have to replace my salary with money. confused. It's rare that someone is as honest as you. Please accept this meager amount of money from me as a thank you and buy sweets for your children."
The man heard these words, both touched and a little embarrassed. Wasn't he going to shut up at first? Fortunately, in the end, his conscience prevailed.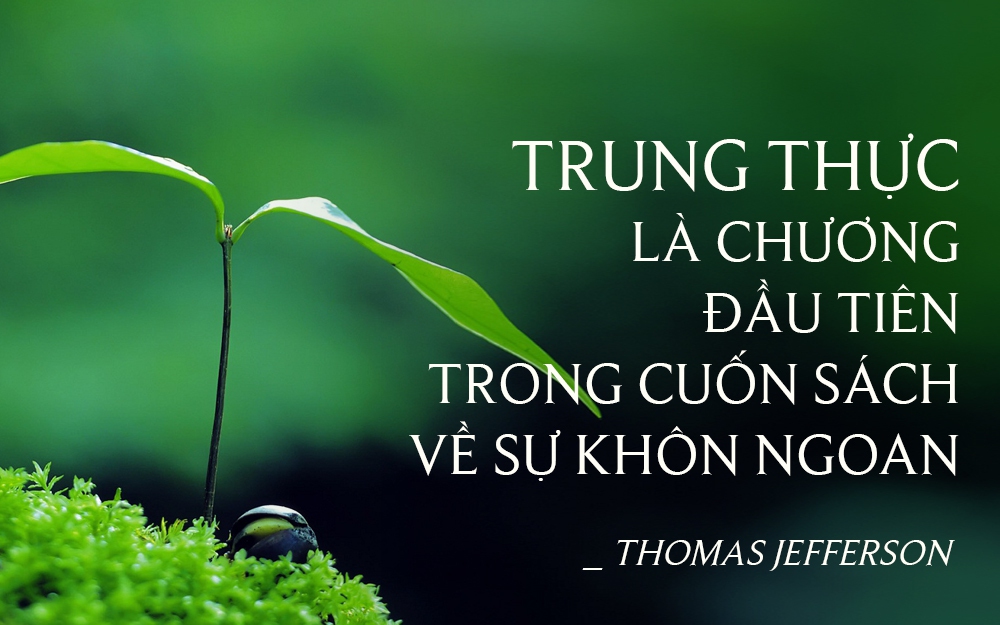 "Actually, I'm the one who should thank you. I should have been the one to give you this money. Therefore, I apologize for not accepting your gift," the man replied slowly.
The teller was surprised, so he asked the customer why he said that.
"The twenty thousand rupees you mistakenly gave me gave me a chance to judge myself. If it weren't for your mistake, I wouldn't have known how difficult it would be to fight my own greed.
It took me hours of thinking, of fighting, and luckily, I got it right in the end. I overcame greed and selfishness to win and stay honest. This is truly a rare opportunity. Therefore, the person I want to thank is you," the man confessed.
Second story: How much is this cloth?
When Mr. Lal Bahadur Shastri (1904 – 1966) was Prime Minister of India, he visited a textile factory and asked the owner of this factory to show some sari fabrics to make dresses for his wife. grandfather. The factory owner saw this and showed the highest quality sari fabrics to Prime Minister Shastri.
Mr. Shastri, after looking at it, asked the price of each cloth and found it too expensive, so he asked to see the cheaper one. The factory owner saw this and offered cheaper sari fabrics, but Mr. Shastri still found them too expensive.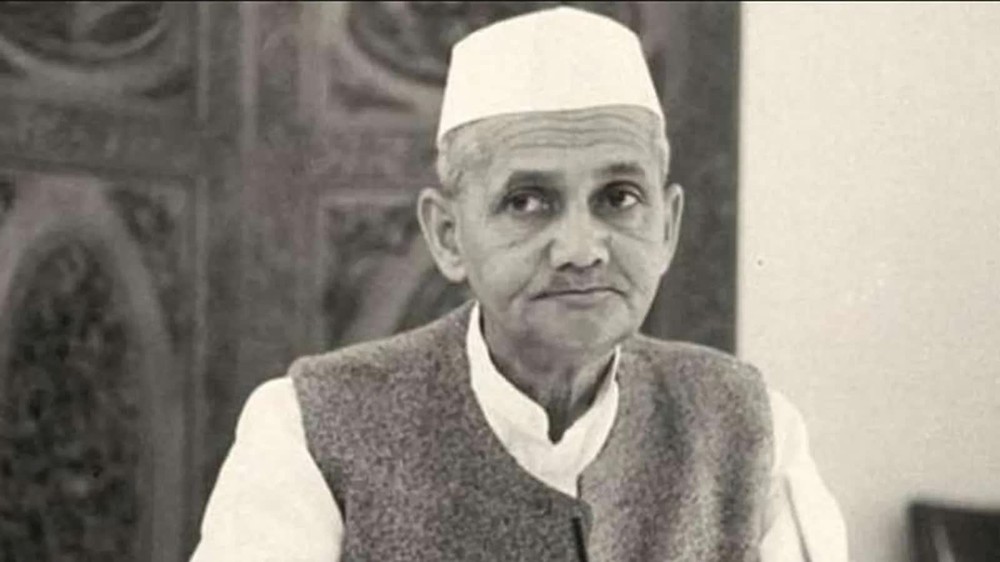 Former Prime Minister of India Lal Bahadur Shastri (1904-1966).
At this point, the factory owner was surprised and told Prime Minister Shastri that he need not worry about the price and just choose the best fabric, since he is the Prime Minister of India, the gift of some sari him as a gift will be his honor.
However, Mr. Shastri replied that he could not accept such expensive gifts and only took a moderately priced sari that he could afford.
Prime Minister Shastri's honesty may not bring him material benefits, but it has earned him the respect and admiration of the people. Shastri has been prime minister for less than two years, but he is still respected by Indians four decades later. He is considered a fair, simple and courageous leader, always caring for the poor and the oppressed.
Discussion: Thomas Jefferson, the 3rd President of the United States once said, "Honesty is the first chapter in the book of wisdom", and Benjamin Franklin, a brilliant American diplomat, said, "Lies and deception is the act of a fool who does not have enough brains to be honest", so to speak, honesty may seem to cost you at first, but as time goes on, you will realize the great value. the big it brings.
According to Moral Stories
https://soha.vn/den-ngan-hang-rut-tien-vi-khach-duoc-tra-tua-6-trieu-nhung-luc-sau-phai-quay-lai-tra-voi-20220515114455457. htm
You are reading the article
Going to the bank to withdraw money, the customer was overpaid 6 million but later had to return quickly

at
Blogtuan.info
– Source:
Soha.vn
– Read the original article
here