Life Style
Jokes that seem funny but unintentionally hurt children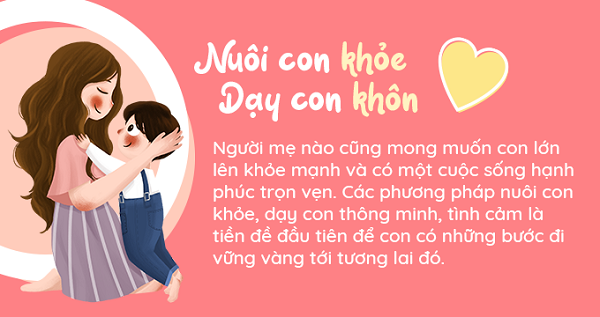 In fact, young children are more sensitive than adults think, especially children aged 2-3 and 13-15 years old, are two ages prone to crisis, parents or relatives should pay attention to their words. In front of children, especially should limit unintentional jokes.
With unintentional jokes of adults, it will go deep into children's childhood memories and will hurt children forever. This inattention can be the cause of the child's mental disturbances, sometimes even depression.

"I was picked up by my parents, if I am not good, my mother will not love me anymore"
This is one of the sayings that can make children feel the most bewildered and afraid because since birth, parents are the closest and most loving people, children gradually lose their sense of security in the house. me.
Although, the purpose of this saying is only to want the child to become better, but if parents use it too much, it will create an obsession with the child, the child will assume that it is true.
At this time, children will try to be perfect, plunge into learning with the mindset that if they do something wrong, their parents will abandon and hate them.
Children, though carefree, are very sensitive and easily psychologically hurt by the words of their parents. Therefore, parents need to pay attention and consider carefully to be able to communicate and educate children in a healthy way, helping them to develop better.

"You wet the bed again? You're so big and you're still shameless?"
On the surface, it looks like it's for fun, but in reality it embarrasses the child and hurts his self-esteem.
In general, children have some self-awareness by the age of 2, but still do not know how to regulate some behaviors. If some of your actions are unconsciously criticized by someone, especially ridiculed and ridiculed, your self-esteem will suffer.
Faced with this situation, parents should change the subject in time and control the development of the situation. At the same time, you should know how to encourage children, help them gain confidence and adjust, which are some inappropriate behaviors.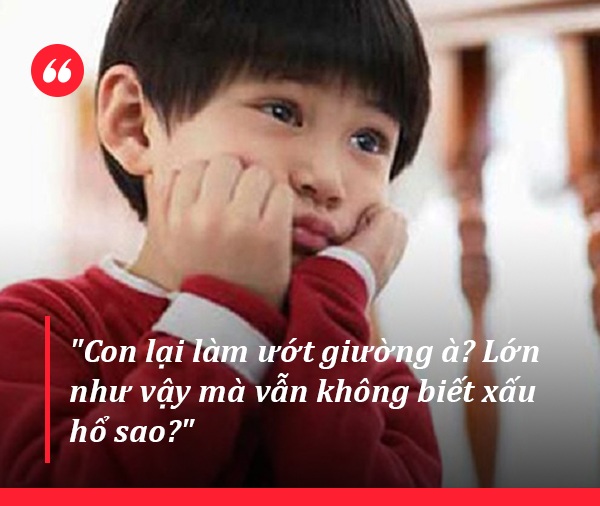 "If you're not good, your parents will send you to grandma's house."
This statement can make children think that children are only valuable to their parents as long as they meet the expectations of their parents.
It's as if the parents are saying, "Don't be yourself, you should just behave in a way that we accept". Children who carry this experience with them into adulthood don't know what they really need in life and are instead constantly trying to please others.
Children are inherently very simple, and sometimes it is the unintentional mistakes of adults that seem to be joking, harmless words that harm children.
Therefore, parents should learn to respect their children, protect their children in time when they are hurt, and should not ignore them so that the children suffer from outside influences.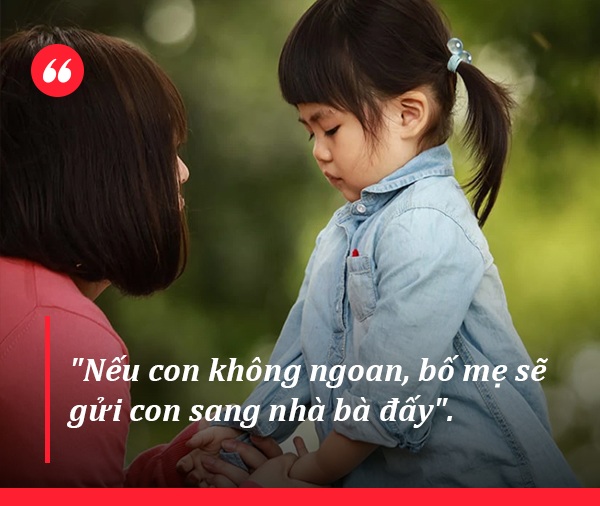 "Your father has gone to get another wife, he won't come back or love you anymore"
This sentence to the child will be understood in the sense: "You are ruining my life. I want you to go. You shouldn't be in this world." Naturally, children will develop guilt, thinking that they are the reason why parents are often irritable and unhappy.
Adults often think that sayings to entertain at that time will make it easier to look after children, but children often believe it to be true, so they often have fear and panic because they think their parents will never come back. .
Young children are in the process of learning and developing themselves, so mistakes are inevitable. Parents should allow their children to make mistakes and try to accompany and teach them to develop better.
After failing times, children also need to be taught, educated and properly oriented from their parents.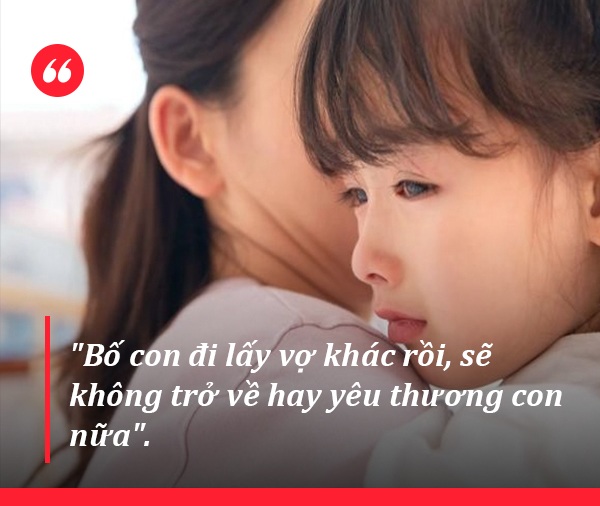 You are reading the article
Jokes that seem funny but unintentionally hurt children

at
Blogtuan.info
– Source:
Afamily.vn
– Read the original article
here