Business
'King of field eel hunting' with only one hand
The sunset just disappeared behind the green bamboo trees is also when Mr. Phan Ngoc Dong (born in 1981, residing in Vinh Yen village, Thach Van commune, Thach Ha district, Ha Tinh province) brings tools to the fields to catch eels.
For many years, every day, every evening, he would go to the fields to order rice, and in the morning, he would collect eels and return home. For ordinary people, the job of catching field eels was inherently difficult, so Mr. Dong had to try twice as hard because his left arm was paralyzed.
On a cart carrying 200 bamboo tubes made from bamboo and plastic pipes behind, Mr. Dong drove around with one hand from one field to another. As soon as he put the pipe in the rice field, he said he has been in this profession for 4 years now. Now, almost every nook and cranny, where the water is deep, where the water is small, where there are many eels, and where large eels are in this area, he knows them all.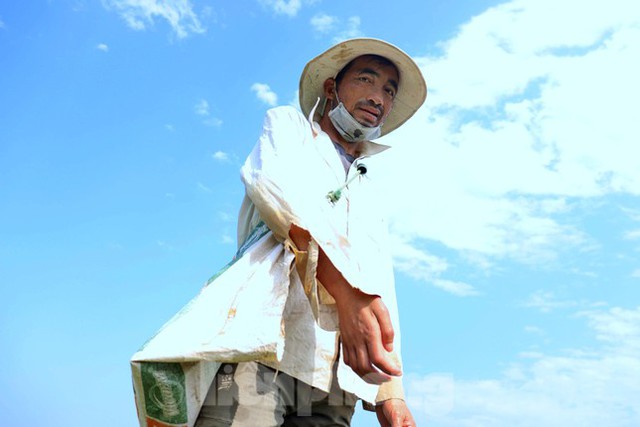 Mr. Dong brought a pot to catch eels.
"Every afternoon, when you release it, you will go to the fields tomorrow morning to collect it. In the past, seeing me being like this, everyone thought how to release eels, but after 4 years, I have many skills and mastery in catching eels, "said Dong.
Mr. Dong used to be a healthy guy like many others. But in 2017, while working as a hired worker in Da Lat, in a work accident, he was paralyzed in his left arm. Now, this arm can't move, can't grasp objects, shrinks, so it shrinks.
At the age of being fit, an incident occurred that completely changed his life. From a young man with good health, he was able to support his wife and children, but when an accident happened, his health declined, his arm was paralyzed, making family life more difficult.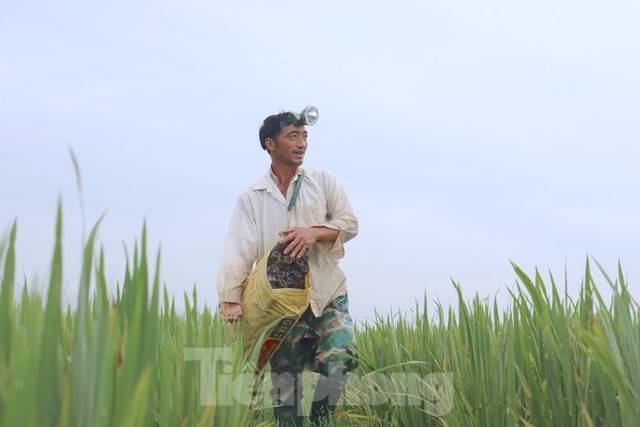 For the past 4 years, almost every day, Mr. Dong has gone to the rice fields to graze and catch eels.
At first, when the accident happened, he was depressed because he was a husband and father but could not take care of his wife. All activities from eating to dressing, bathing are helped by his wife and children. Then came the dull pain that tormented every night, unable to sleep well.
"What should I do when I have one hand left?" Those were the questions that tormented him day and night, forcing him to think, to try, to change. Knowing that my health is limited, I can't find a job in the city, so when I see people catching eels in the field, I should start researching and buying tools.
At first, he only released a few dozen to 100 tubes, but as he got used to the job, he increased the number of tubes. As it is now, every day he releases over 200 nets, catches 5-6 kg of eels per day, calculates an income of 300-500 thousand VND/day.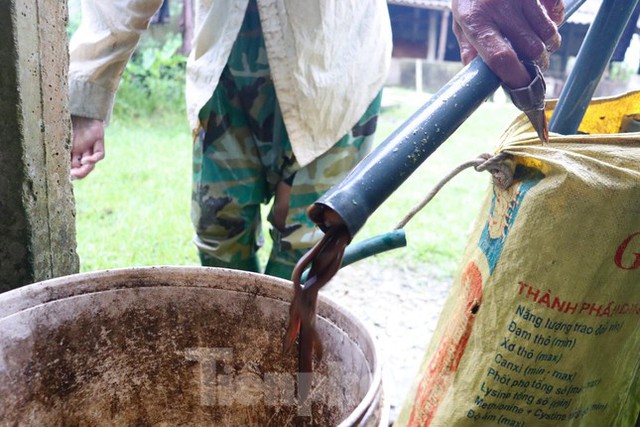 After being released, the eels will be brought back and poured into buckets to be sold to traders.
"At first, because I didn't know how to do it, the eel was very slippery, so sometimes I encountered many difficulties. During the day, take advantage of hoeing earthworms, mince them and put them in a pipe as bait. Only one arm left, so it took longer to pick up worms than usual, and it was very inconvenient to carry, "said Dong.
Although he only has one arm, Dong is very resourceful. He is considered by everyone in the village as the "king" of catching eels because of his unmatched speed.
"There are days when I have already prepared and transported it to the field, but when I get there, the pain is so unbearable that I have to carry it back and throw it away, but I don't have the strength to do it. Although it is hard work, although it is only farming and farming, it has helped me to be more motivated in life, "said Mr. Dong.
You are reading the article
'King of field eel hunting' with only one hand

at
Blogtuan.info
– Source:
cafebiz.vn
– Read the original article
here