Thế Giới
Overview of tensions between Russia, Finland, and Sweden about the process of joining NATO
On May 15, Finland announced that it would apply for accession NATOand Sweden is expected to do the same, despite Russia's warnings.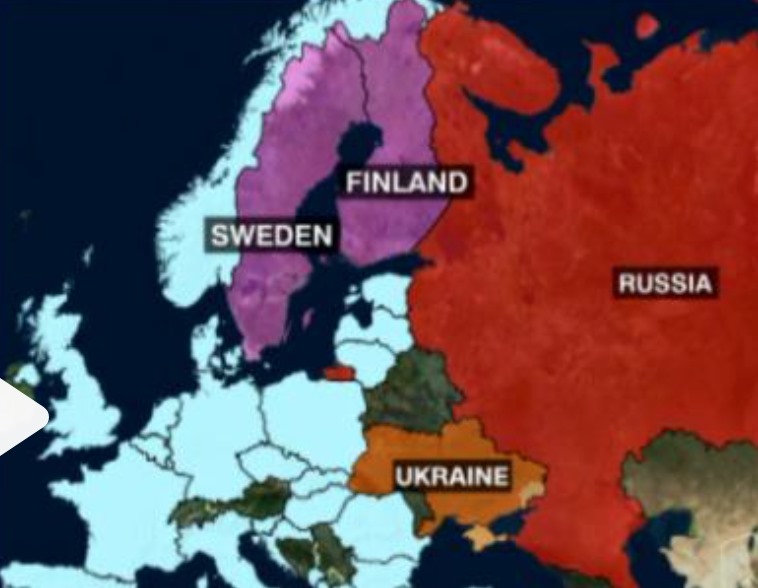 Why have Finland and Sweden not joined NATO yet?
While other Nordic countries such as Norway, Denmark and Iceland were original members of NATO, Finland and Sweden did not join the North Atlantic Treaty Organization for historical and geopolitical reasons.
Both Finland – which declared independence from Russia in 1917 after the Bolshevik revolution – and Sweden adopted a neutral foreign policy during the Cold War, refusing to align with the Soviet Union or the US.
For Finland, this proved more difficult, as it shared a large border with the Soviet Union and later Russia. To keep the peace, Finland adopted a process some called "Finnization", in which leaders at some point obeyed requests from the Soviet Union.
After the collapse of the Soviet Union, Finland and Sweden joined the European Union (EU) in 1995 and gradually adjusted their defense policies to the West, but still avoided joining. NATO.
Each country has different reasons to avoid being a parallel NATO member with the EU.
For Finland, the reason is more geopolitical. The threat to Russia is more immediate because of the two countries' shared 1,340 km border.
Despite being an independent country, Sweden's geographical location puts it in the same "strategic environment" as its liberal democratic neighbors, former Swedish Prime Minister Carl Bildt told CNN.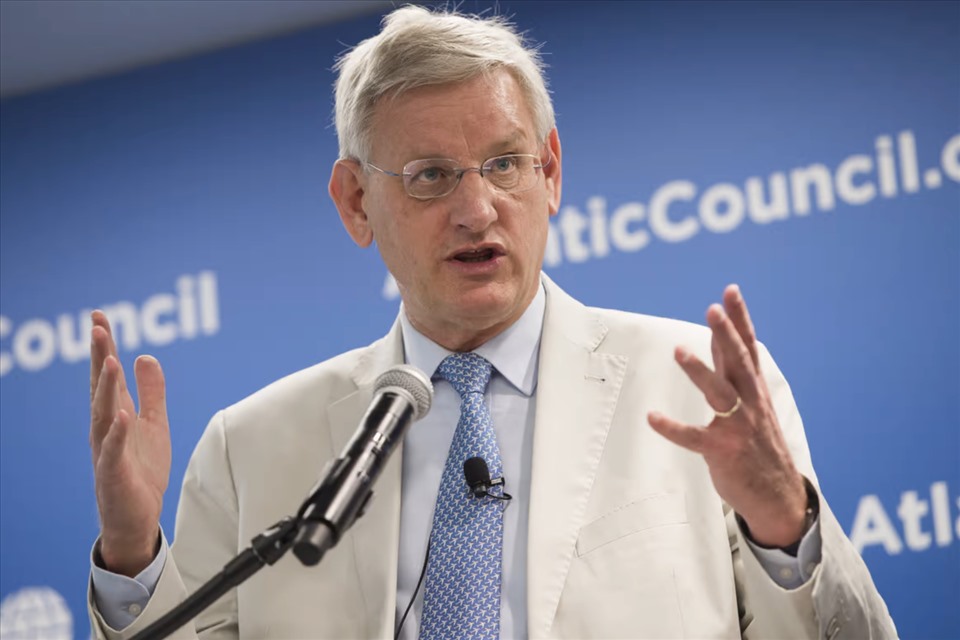 What guarantees does NATO give its members?
The reason most countries join NATO is because Article 5 of the NATO Treatywhich stipulates that all signatories consider an attack on one country an attack against all.
Article 5 has been the cornerstone of the alliance since NATO was created in 1949 to counterbalance the Soviet Union.
The special feature of the Treaty and Article 5 was to prevent the Soviet Union from attacking liberal democracies that lacked military strength. Article 5 ensures that the resources of the entire alliance – including the massive US military – can be used to protect any of the member states, as smaller states would not be able to. defend themselves without allies. Iceland, for example, does not have a standing army.
Russia sees NATO as a threat
Russian President Vladimir Putin sees NATO as a bulwark against Russia, repeatedly making it clear that NATO has gotten too close to Russia and should retreat to the borders of the 1990s, before some of Russia's neighbors or the countries of the Union The former Soviet Union joined the military alliance.
Job Ukraine wants to join NATO is one of the reasons for Russia to conduct a military campaign in the neighboring country.
However, the war in Ukraine has, in effect, given NATO a new purpose. "Article 5 is back in the game and everyone understands that we need NATO because of the potential threat from Russia," former Finnish Prime Minister Alexander Stubb said in an interview with CNN.
Why did the war in Ukraine change everything?
Russia's War in Ukraine was the last straw that prompted Finland and Sweden to decide on NATO membership.
Since Russia sent troops into Ukraine, public support for NATO membership in Finland has skyrocketed from about 30% to nearly 80% in some polls. The majority of Swedes also approved of the country joining the union.
"Our NATO membership was decided at 5 a.m. on February 24, when Russia attacked Ukraine. Finland and Sweden would not have participated without this attack," Mr. Stubb said.
What is next?
On May 15, Finnish Prime Minister Sanna Marin and Finnish President Sauli Niinistö held a press conference at the Presidential Palace in Helsinki, announcing that Finland would apply to join NATO. Sweden is expected to follow suit, potentially as early as May 16, according to former Prime Minister Bildt.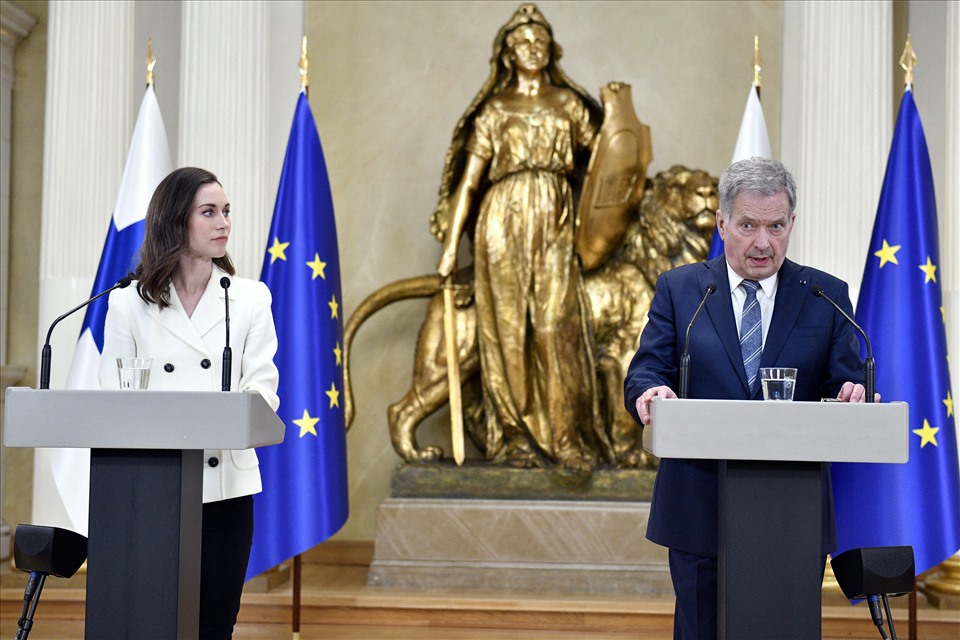 "We hope that the Finnish Parliament will approve the decision to join NATO in the coming days," Prime Minister Marin said at a press conference in Helsinki.
NATO diplomats told Reuters that ratification of new members could take a year, as the legislatures of all 30 existing members must approve new candidates.
As two thriving liberal democracies, Sweden and Finland meet the requirements to join NATO – although Turkey may make the process more difficult. President Recep Tayyip Erdogan said Turkey did not see both countries joining NATO "positively", accusing the countries of being the home of "Kurdish" terrorist organizations.
Meanwhile, both countries will have to rely on existing allies and partners for security, instead of Article 5. Sweden and Finland have already received assurances of support from the US and Germany if they are attacked. attack, while British Prime Minister Boris Johnson signed joint security arrangements with his Finnish and Swedish counterparts this week.
Reaction from Russia
Russia criticized the decision. Russia's foreign ministry said in a statement that Finland had adopted a "radical change" in its foreign policy, which would force Russia to take "retaliatory steps, both militarily-technically and in other ways." other measures".
Kremlin spokesman Dmitry Peskov said that "NATO expansion does not make the world more stable and secure". Moscow's response, he added, will depend on "how far and near the borders of Russia's military infrastructure will move."
Russia currently shares about 1,215 km of a land border with the five NATO members. Finland's accession means Russia will have an additional 1,340 km of border with NATO.
While this is bad news for the Kremlin, the addition of Finland and Sweden would benefit NATO. Both are serious military powers, despite their small populations.
However, Mr. Bildt and Mr. Stubb, former Prime Ministers of Sweden and Finland, believe that so far, Russia's response has been relatively muted.
"The Kremlin sees Finland and Sweden's NATO membership as a Nordic solution, and in that sense, not an undue threat," Mr. Stubb said. We're not too worried."
Mr. Stubb and Bildt believe that Russia ultimately still considers the two countries as reliable neighbors, despite the decision to join the alliance due to America backing.
"It is not surprising that Finland and Sweden are part of the West," said former Prime Minister Bildt.
You are reading the article
Overview of tensions between Russia, Finland, and Sweden about the process of joining NATO
at Blogtuan.info – Source: laodong.vn – Read the original article here