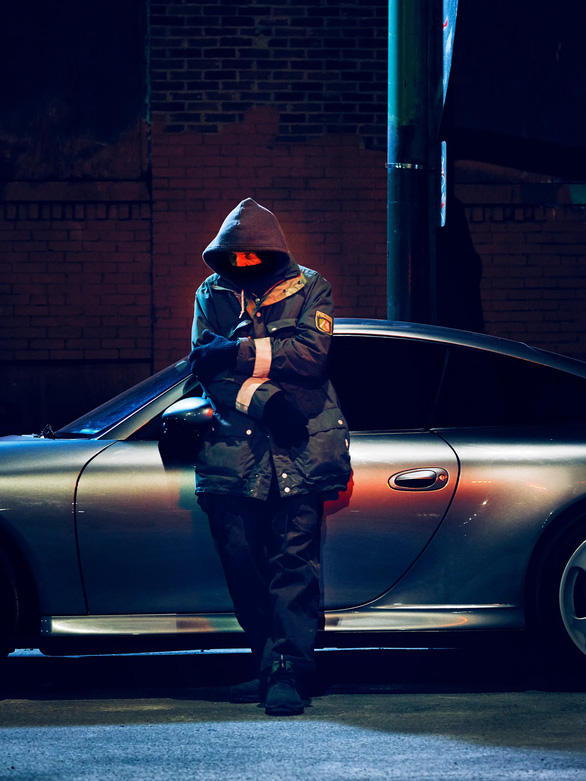 When night falls, people usually finish the day's work, go home to rest or go out. As for car thieves, the dark night is the beginning of life – Photo: Road and Track
Scott, the reporter named this car thief, told in the space of a garage in Chicago (USA): "I've lived at night all my life. People often say that nothing good happens at night at all. That's why my life is completely after the dark." Scott retired years ago, but some old habits still lurk in his garage.
How does a car thief gang work?
In the 80s of the last century, Scott helped run a line to steal Porsche 911 cars in Southern California (USA). "In the '80s, the market for Porsche parts was extremely active. Wherever there was a market, there was money. I have a friend who lives in Orange County who owns a Porsche shop. He can make money. get more money if there are parts that don't have to be paid to Porsche. The customer walks through the door with a broken mirror, a broken door? He has replacements."
Back then, in order to steal cars, the gangs had to launch "predators" to "sniff" the cars that were easy to get. "My job is to scout parking lots at night. If I find a Porsche parked in the same spot every night, I'll sell the information." The owner of the store paid Scott a fee of $500 for each "good" car. Overnight, a team will steal the car and take it back to Orange County.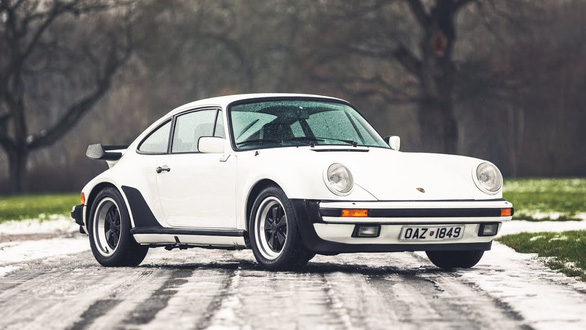 In the 1980s, Porsche cars were often targeted because the 911 Turbo was a fever at that time, the demand for parts was huge – Photo: Silverstone Auctions
Then they will dismantle the cars. A friend will take anything that doesn't have a number on it. Remaining things with numbers such as engines, chassis, gearboxes, Scott is in charge of sales. Like other mainstream industries, even the underworld follows an economic rule: buying and selling assets in different markets to maximize profits. "It's all arbitrage," said Scott.
Scott teamed up with a rich man named Bill (named by the reporter), loading all Porsche car parts into Bill's garage. From these items, they "constructed" "new" Porsche cars with blurred serial numbers. If it's a race car, they don't need to bother, because they can't be on the road. "Am I nervous about driving a truck full of stolen stuff at night? No, for us, it's a routine as familiar as commuting to work."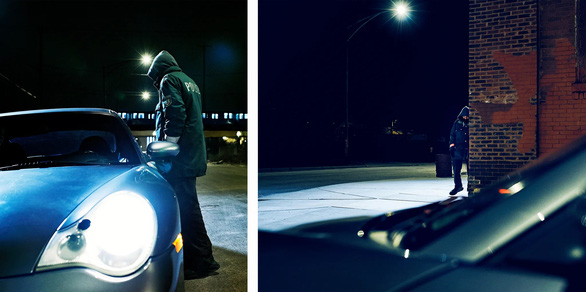 Many years ago, if you found Scott stalking your Porsche, it meant you were about to lose the car – Photo: Road and Track
"Mirror alone makes a fortune. They're worth about $500 each. They're also the easiest to get. Just one person eating a haphazard lunch, the car can fly the mirror in an instant." Scott recounted.
"Business" goes down
But then, the black market also came to collapse. Part of that is because automakers have enhanced technology to make cars more difficult to steal. Research from auto insurance watchdog Uswitch found that car thefts in the US fell by 62.6% between 1990 and 2020, with just 246 out of every 100,000 cars stolen.
But also Uswitch research shows that car theft is on the rise recently, with a 10.71% increase from 2015 to 2020. The most active black market is California, followed by New Mexico. and Colorado. Authorities believe it may be related to the drug trade.
And Scott himself returned his salary. He only worked in this line for 3 years, then became the caretaker of a 911 Turbo S belonging to a wealthy collector. You can drive whenever you want. Ironically, what Scott did in the 1980s made him the best protector of a Porsche worth several hundred dollars. He knows how to think like a thief, so he never loses.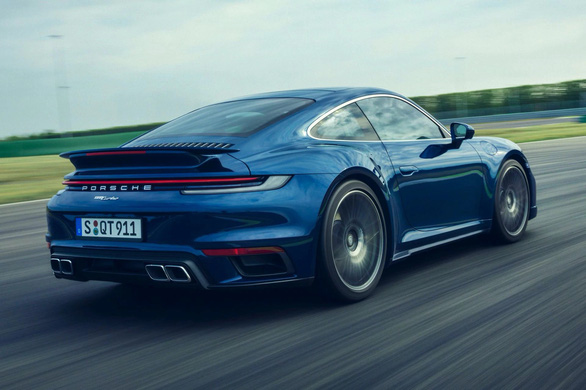 Today, Scott is the perfect Porsche carer – Photo: Porsche
But there's a "niche" market where no technology, be it sirens or smart keys, can deter thieves. "In places like Chicago, if you're stopping to get gas for a Porsche or a Land Rover, be careful. Back in the day, we had to wait for a predator to get the news and then have a ton of equipment. Today, the gangs. just jump at the opportunity to jump in the car, drive right in front of your nose," Scott warned.
You are reading the article
Porsche car thief retires and reveals nightlife, 'sniffs' negligent cars

at
Blogtuan.info
– Source:
autopro.com.vn
– Read the original article
here