Chuyển động số
Technological smart tunnels help preserve Taiwan's indigenous agricultural products
The proper preservation of harvests has always been a challenge for the Quri Indigenous Communities. This community located in the northeast of Taiwan is not only mountainous, but also more than 80 km from the center of Taiwan. Located on the mountainside of Hsinchu District, these indigenous people suffer from energy shortages and have limited access to energy facilities. Being remote also means less chance of getting other vitally needed services.
Lo Ching-lang, leader of the Quri Indigenous tribe, said that their community often suffers from power interruptions due to natural disasters such as storms and too much snow. Worse still, the repair crews were slow to arrive, as they themselves lived deep in the mountains. The lack of electricity caused great damage to the agricultural products of the local people. As a result, their agricultural products are easily lost.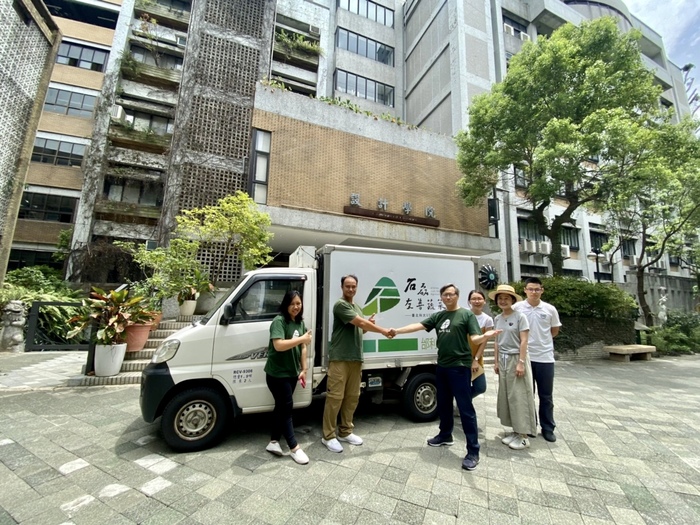 Thanks to a university approach called University Social Responsibility (USR), Lo later discussed the issue with the Taipei Tech USR team, and shared with them the idea of ​​a traditional cellar that his ancestors had built. His used to store a variety of foods. Then, the students and lecturers from the National Taiwan University of Technology collaborated with the parties to come up with a timely solution: It is a smart vault that can help the Japanese Community. Quri site in better storage of agricultural products. Even better, it is a combination of modern technology and long-standing archival wisdom of Atayal.
Collaborating with the National Taiwan University of Technology team, Lo described a traditional food stew that his ancestors used for a long time. In response, the team brought together students specializing in architecture, civil engineering, and cold chain systems. In the end, they created a combined smart vault, an improved design of the Atayal cellar storage system.
A university professor at Taipei Tech commented that the researchers were able to successfully create a smart cold chain storage system that ensures heat reduction and cold chain transmission. The base is built with composite building materials that are not only environmentally friendly, but also have a good moisture-proof effect. Instead of using traditional earthen tunnel walls, they installed hardened cement equipped with a thermal sensor to monitor humidity. They also attached the smart vault with a water supply base to install chilled water pipes and a sensor system so that data can be collected as needed.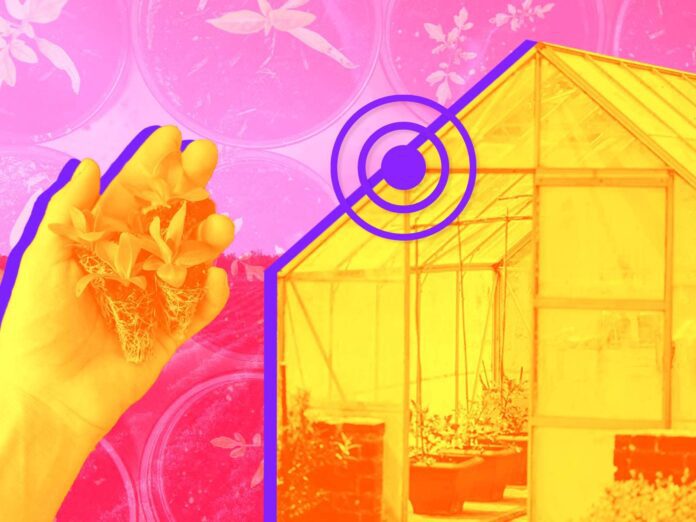 This smart cellar took about half a year to be built. The cellar can maintain a temperature of 7°C to 10°C without compressor and condenser during winter days. However, it's all worth it as produce sent directly from the local farm can last longer thanks to this construction.
Lo said that the produce is now sent straight to the cellar right after being harvested. "Vegetables can maintain freshness for 7 to 10 days in the cellar, helping us to gradually sell more to customers instead of wholesale directly in a short time."
Sharing more on this issue, Lee Kuei-peng, professor at the Taiwan Department of Energy and Refrigeration Technology, noted that the team helped build a complete intelligent cold chain system to support the process from field cooling, cold storage to cold chain transportation. Lin Wei-chi, a graduate student at the Faculty of Energy and Air-Conditioning Engineering, also said that the team installed temperature and humidity sensors inside the truck carrying agricultural products to ensure the cold storage was fully operational. perfect. "Through observing the data collected by the sensor, we can monitor the quality of the precious and eco-friendly vegetables transported by the truck," said Lin.
It can be seen that digital can help all areas of society. Recently, a Taiwanese AI-based health monitoring system has become a lifesaver for patients with serious illnesses. Doctors and nurses can better care for people in the ICU, as they can be warned hours before a patient goes into shock. Or to be more specific, the AI ​​Machine can predict the likelihood of shock of severe patients 7 hours in advance. This system will therefore allow doctors to seize valuable opportunities to save lives.
As such, Artificial Intelligence (AI) is of great help to the greater human innovation journey. However, there may be no better use for AI than saving lives. This new AI-based product is deployed in the Intensive Care Unit (ICU) in one of Taiwan's major hospitals, and it is a real lifesaver.
Digital innovation is definitely on the rise in Taiwan and the island nation These are looking for ways to let the latest technology change their healthcare system for the better. A prime example is the launch of a digital system for filing medical device patents with the government. That will accelerate the process of bringing new health initiatives to the people.
You are reading the article
Technological smart tunnels help preserve Taiwan's indigenous agricultural products

at
Blogtuan.info
– Source:
danviet.vn
– Read the original article
here