Following in the father's career
JEnna Anh Phuong was born in 1996, graduated from Hanoi School of Theater and Cinema, majoring in Fine Art Design. She used to have time to go south to try and find new opportunities. Anh Phuong is active on social networks. Her TikTok page has 250,000 followers and 2 million likes.
Jenna Anh Phuong has an oval face with beautiful lines, tall and attractive figure. She once won the title of "Global Friendly Queen of Vietnam" at the "Miss Vietnam Global" contest.
Since childhood, Anh Phuong has acted in a number of films, then she was absent from movies for a long time and has only returned to pursue an acting career since 2020. She acted in web dramas, MVs and also had her own MV. me. In 2022, Anh Phuong appeared on the screen with her first TV role in the movie "Are you a man".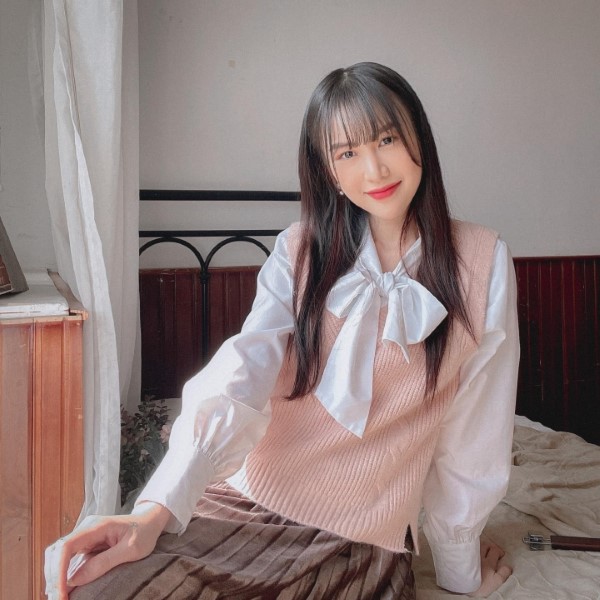 Actress Anh Phuong: "I am very proud of my father, of the career he has built, but I do not want to be attached to the title: Daughter of People's Artist Tran Nhuong forever".
Thuy Duong through the performance of Jenna Anh Phuong has shown the tender personality of a teenage girl, more eager to play than to study. This girl also angered the audience by showing an insolent attitude towards adults.
Jenna Anh Phuong has left an impression because Thuy Duong's image is quite similar to many teenage girls in society, being overly pampered by her parents leading to small things in the family that cannot be done. Thuy Duong's attitude to life and behavior with people around her also lacks standards, although her parents still instruct and teach regularly.
Phuong said that she faced a lot of pressure with this role: "This is luck, a great opportunity, so I respect and devote all my heart to the character. Thuy Duong is quite young compared to my real age, so at first I was worried and had to think a lot. After that, I caught the beat and always felt enthusiasm every time I went to shoot.".
At first, Anh Phuong was criticized, acting "stupid". However, many people also think that it is the character's character that must be like that and this is the first role, so it is not too strict with the young actor.
Born in a family with a father who is a veteran artist, loved and respected by many audiences, Anh Phuong also cherishes the dream of dedicating in this field. She spent many years struggling to find her own direction, trying many different jobs. Few people know that Anh Phuong did not choose acting in the first place but chose painting. After that, acting helped her accumulate valuable experiences. Finally, she realized her great passion for acting and decided to follow in her father's footsteps.
"When I was young, I acted a lot, but then I stopped to focus on my studies. Moreover, my parents did not like me to be an actor. After completing 4 years of studying Art Design, I felt that I can't sit still to draw but want to express myself more. It also took me nearly 2 years to struggle and try many new fields before finding the right path I wanted to pursue, which is acting."Anh Phuong shared.
Want to try your hand at a movie role?
About the opportunity to act in the movie "Are you a man", the actress said that around June 2021, she returned to Hanoi from Ho Chi Minh City to visit her family, due to social distancing, she had to stay. In October, she cast this film and was fortunate to receive the role of Duong. "This is really an unexpected opportunity for me, not that I knew in advance to return to Hanoi on purpose"the daughter of People's Artist Tran Nhuong said.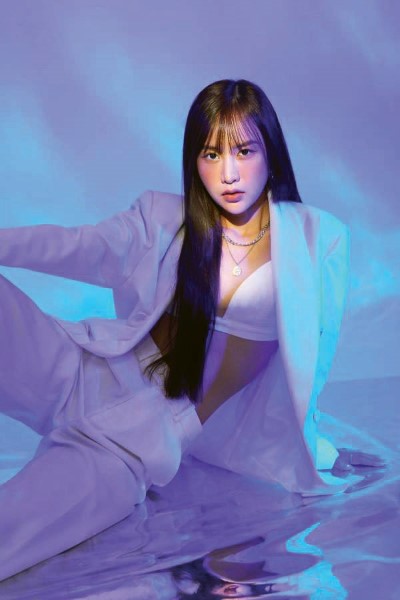 Phuong also shared about his famous father: "Dad was very happy for me to have this opportunity. He also taught me a few things so that I could perform the role in the best way.". However, the actress said that her father's shadow was so big that she had to work harder to assert herself. "I am very proud of my father and the career he has built, but I do not want to be attached to the title: Daughter of People's Artist Tran Nhuong forever.
I still go to casting, make my own products and decide everything in my career. Of course, if there is an opportunity for father and son to participate in a film project, I always gladly accept."Anh Phuong shared.
Just like Duong's role on the screen, in real life, Anh Phuong has a beautiful personality. Having worked in showbiz for a long time before entering the movie industry, Anh Phuong is no longer a strange face, although not a prominent name. In addition to acting, Anh Phuong also enjoys singing and dancing K-pop. She once released the MV "Who cares about whom" composed by herself with Jackie Luu, Mez, Zick Pham.
Talking about her future artistic path, Anh Phuong said that she wants to work towards the image of a versatile young artist who can work in parallel with both acting and singing. She even wants to try her hand at different genres of roles, including villains.
Recently, Anh Phuong continued to attract attention when registering for the Miss Tourism Vietnam Global Contest. Sharing about the reason for the exam, Anh Phuong said that she wanted to challenge herself in a new field as well as to expand her knowledge about tourism. She wants to promote the image, country and people of Vietnam, especially the country's tourism to international friends. Her father – People's Artist Tran Nhuong – is also very supportive of his daughter in her journey to assert herself.
Mr. Phuong said he was not confident when he competed for beauty at the age of 26, because he was always proud of his face younger than his real age. "I think age is not the deciding factor, but appearance, education. Setting foot in the game, amidst an environment of many beautiful and talented young girls, I am always serious, disciplined, and try to continue. take everything that is communicated"said the actor.

You are reading the article
The beautiful youngest daughter of artist Tran Nhuong

at
Blogtuan.info
– Source:
Kenh14.Vn
– Read the original article
here