Giới trẻ
The famous beautiful dancer in the ancient Ha city Ly Le Ha and her bitter fate "white jade"
The once famous dancer of Ha Thanh was admired by the sons of rich families, but no one could reach her, because she was the lover of Emperor Bao Dai.
Dance queen thousands of people love it
Ly Le Ha comes from the land of Hai Phong, famous for her charming beauty and sparkling black eyes. She quickly became famous in the port land play world.
Then in 1936, Le Ha moved to Hanoi to live on Kham Thien Street, where the largest concentration of discos were at that time. Here, she also built a name in an unexpectedly short period of time. At that time, she was followed by many people.
It is said that her every dance move always makes men ecstatic. At this time, Le Ha also participated in the first beauty contest of the North and won the highest title.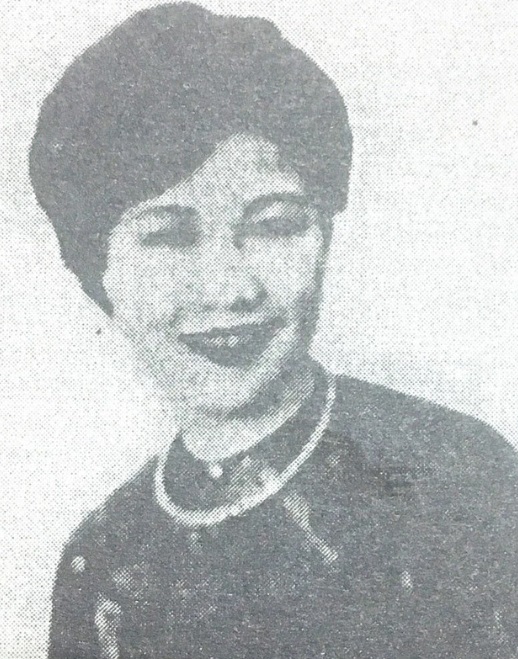 After the contest, the name Ly Le Ha became more and more famous and became the dream of countless rich boys. But right from the beginning, Le Ha tried to target another object: King Bao Dai.
King Bao Dai met Ly Le Ha in Saigon. She also fell into the sights of King Bao Dai thanks to her attractive body and passionate smile with teeth that are likened to "white pearls".
Although there is Queen Nam Phuong, the color of the country, the perfume of the sky and the beautiful women and girls, King Bao Dai is still captivated by the beauty of the dancer Ly Le Ha. At that time, the king lived in Hanoi and openly interacted with the dancer. They wave together, walking at night, partying or going to places to eat..
Therefore, the love story of dancer Ly Le Ha and former emperor Bao Dai continuously appeared in newspapers in the 1940s. In Ly Le Ha's heart, the love affair with Bao Dai was not only a breeze but also real. deep. She is willing to put all her savings so that Bao Dai can spend it comfortably.
Bitter end of love story
When the former emperor went to Shanghai, Ly Le Ha used to go overland to follow and then the two went to Hong Kong together. This is the time when Ly Le Ha received the letter "66 words jealous" from Queen Nam Phuong.
The letter specifically reads: "Dear Li Le Ha. I live thousands of miles away from the former emperor, but I know that you are taking care of the former emperor in Hong Kong with all your heart. I pray for history. Tomorrow, we won't let go of the Old Emperor, we will meet again. Duc Tu Cung Empress Dowager and I will forever be grateful to you. Sister Nam Phuong!".
Although Ly Le Ha was a servant, King Bao Dai later continued to load more lovers. Later, when Mong Diep and Nam Phuong went to Hong Kong in turn, Le Ha was gradually pushed out of the former emperor's room. When he returned to the country, King Bao Dai repeatedly crowned many different women and "abandoned" Ly Le Ha.
Infatuated and passionate, but eventually the love between Ly Le Ha and Bao Dai also ended. Some documents say that, after many years of disgrace, she moved to France to marry a local and live in the suburbs of Paris. Ly Le Ha also did not see the former emperor Bao Dai again since living in France.
Following Vietnamese Lifestyle
You are reading the article
The famous beautiful dancer in the ancient Ha city Ly Le Ha and her bitter fate "white jade"

at
Blogtuan.info
– Source:
infonet.vietnamnet.vn
– Read the original article
here