Liked cars since childhood, friend Luu Anh Viet, 29 years old, has followed his passion, engaged in car sales since 2017. Up to now, he has 5 years of experience in this field and Contact with thousands of customers from all ages.
Currently, more and more young people have bought cars in their twenties, every family tends to buy themselves at least one car. This is considered a booming field at the present time as well as in the future.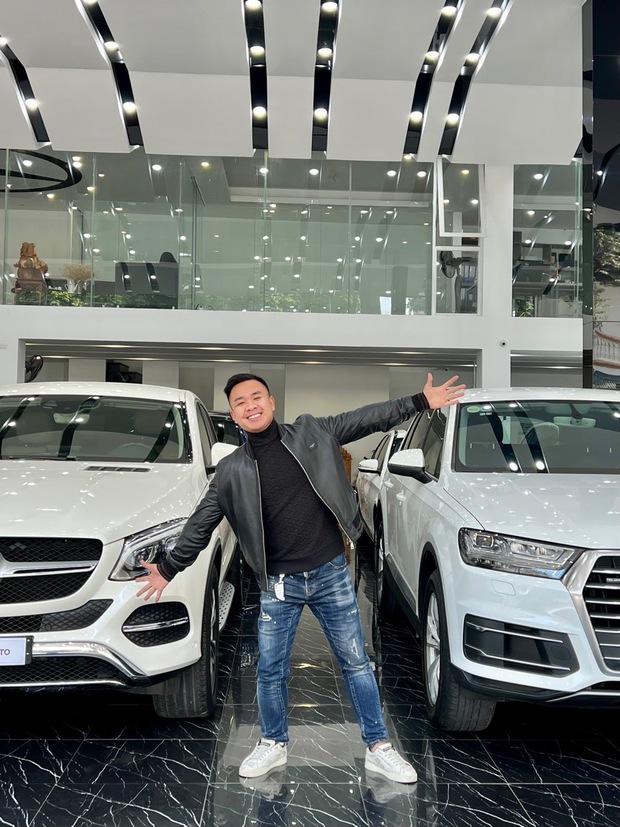 Let's learn about Anh Viet's experience and perspective to better understand this field, as well as young people's car buying trends.
Hello Anh Viet,
What sources do car sales usually come from? What is Anh Viet's highest and lowest monthly fluctuations?
The income of car sales mainly comes from car sales commissions, commissions from banks in case customers buy cars on installments, commissions from insurance companies, car accessories manufacturers if they can advise. added by customer.
In addition, if they are sales at used car showrooms, they will have more commissions from buying back used cars from customers. The main source of income of a used car showroom is from buying a car, then having a nice spa and then reselling it for a profit. When buying a car through a reputable showroom, customers can be assured of the vehicle's legal status, vehicle quality and warranty program.
Currently, he has the highest monthly income of about 200 million. However, at the time when I first entered the auto sales career, there was a month when I couldn't sell any cars, I only received a solid salary of 4 million.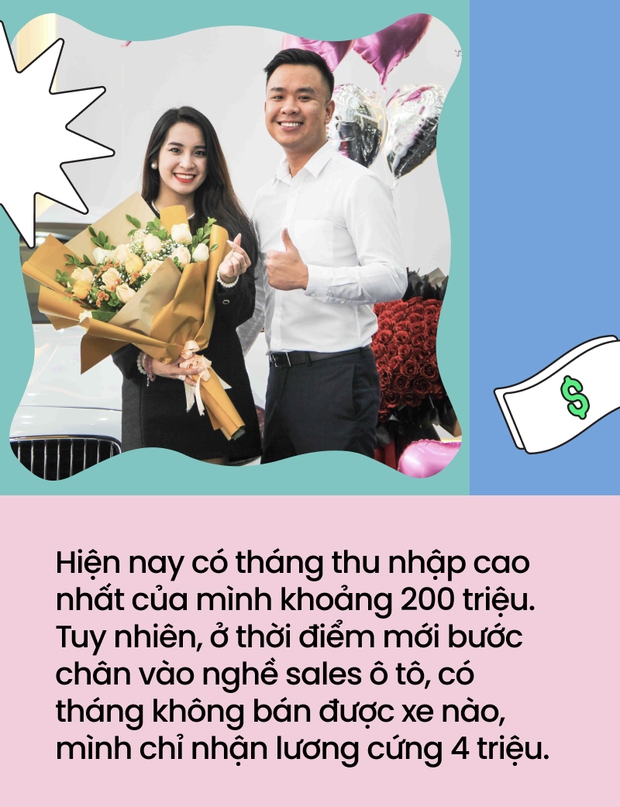 Who is the youngest person you ever sold a car to?
The youngest customer I ever sold a car was a man born in 2003. I was quite surprised when he bought me a "surf" Merc GLC and paid it completely. A "surf" or "super-surf" car is actually an old car. Brothers in the auto industry often call old cars that are still very new, have a recent production year, roll a few kilometers as "surf" cars.
Does the sales side often work with banks to get good loans for customers?
Obviously, car sales have to work continuously with many banks to update the latest preferential interest programs. In addition to introducing customers to car buyers with the best interest rates, car sales also need to understand the lending mechanism of each bank.
For example, how many years is the maximum loan term, the maximum loan amount is 70 or 80%, the penalty fee for early repayment, … to be able to advise and choose for customers a suitable bank. best.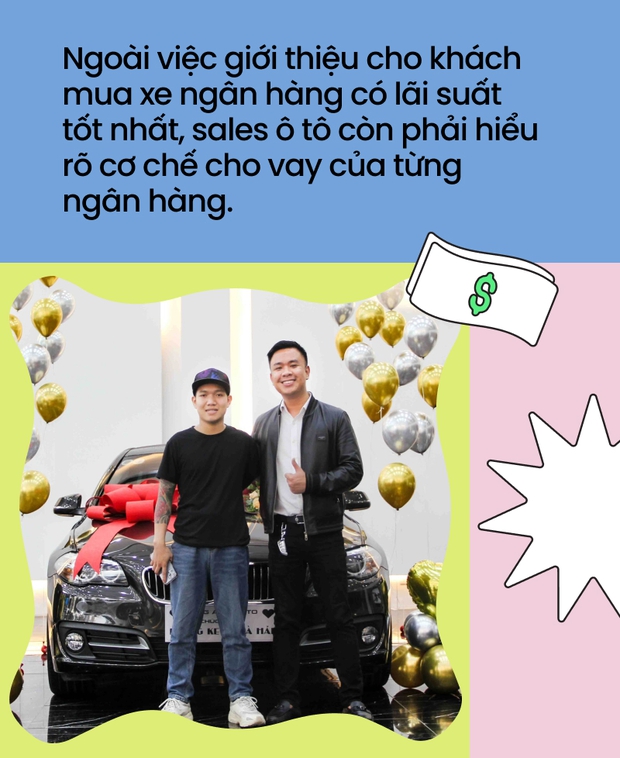 Currently, do you observe that many young people buy cars? What is the age range usually?
In the past few years, the target audience of car buyers is increasingly young, the number of customers from 25 to 30 years old is very large. Part of that comes from the relatively high income of young professions, along with the quick installment payment support from the bank.
What does Mr. Viet think about the salary of 8 million/month but still want to buy a car in his twenties?
With a salary of 8 million/month, you should not buy a car. Because the fixed cost per month for a car is quite large, for example parking is about 1.5 million, gasoline is from 2 to 3 million, car wash is 300 thousand dong. Maintenance is not taken into account because each car model has different maintenance costs along with installment payments and insurance money.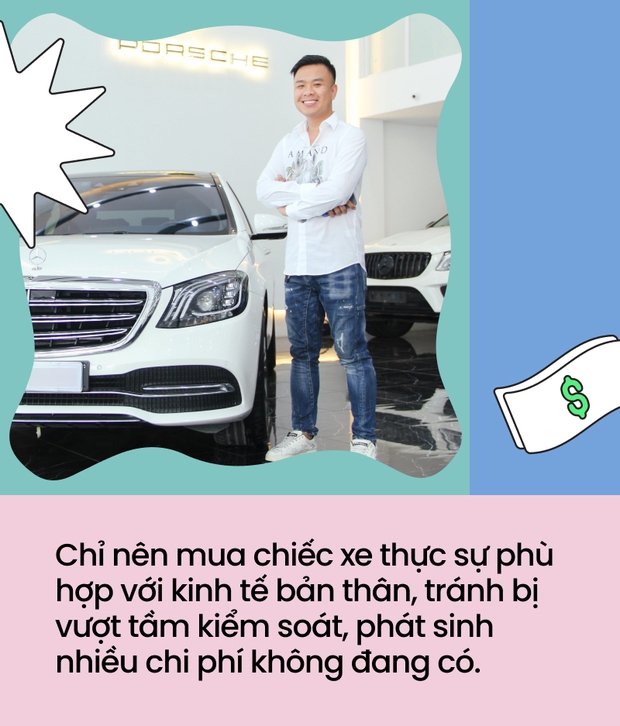 Do you have any advice for young people who want to buy a car?
From my own experience, I think that young people want to satisfy their passions and dreams. But you should only buy a car that is really suitable for your economy, to avoid getting out of control, incurring many unnecessary expenses. Anyway, personal cars are still just a waste product, not increasing income.
Thank you Anh Viet for sharing!
https://kenh14.vn/sales-ke-chuyen-ban-o-to-thang-cao-nhat-kiem-duoc-200-trieu-co-khach-19-tuoi-da-mua-dut-chiec- mercedes-20220511141913806.chn
You are reading the article
The highest month to earn 200 million, a 19-year-old customer bought a Mercedes

at
Blogtuan.info
– Source:
autopro.com.vn
– Read the original article
here