Than Thuy Ha Born in 1978, he is a familiar actor of the Vietnamese screen through many films such as Tears of Hatred, Codename Rocker, When Men Are Zeros, Demonic Coins... She gave birth to her first son Duy Anh in 2010 and then became a single mother. Many people were quite surprised when in 2019, in the last months of pregnancy, the actress announced that she was about to give birth to a second baby after 10 years of waiting, at that time the beauty was also over 40 years old. Especially at that time she was not married. Talking about her decision, Than Thuy Ha said that she wanted to have more children but did not want to get married, so she suggested to her boyfriend that she just wanted to have one child and he agreed.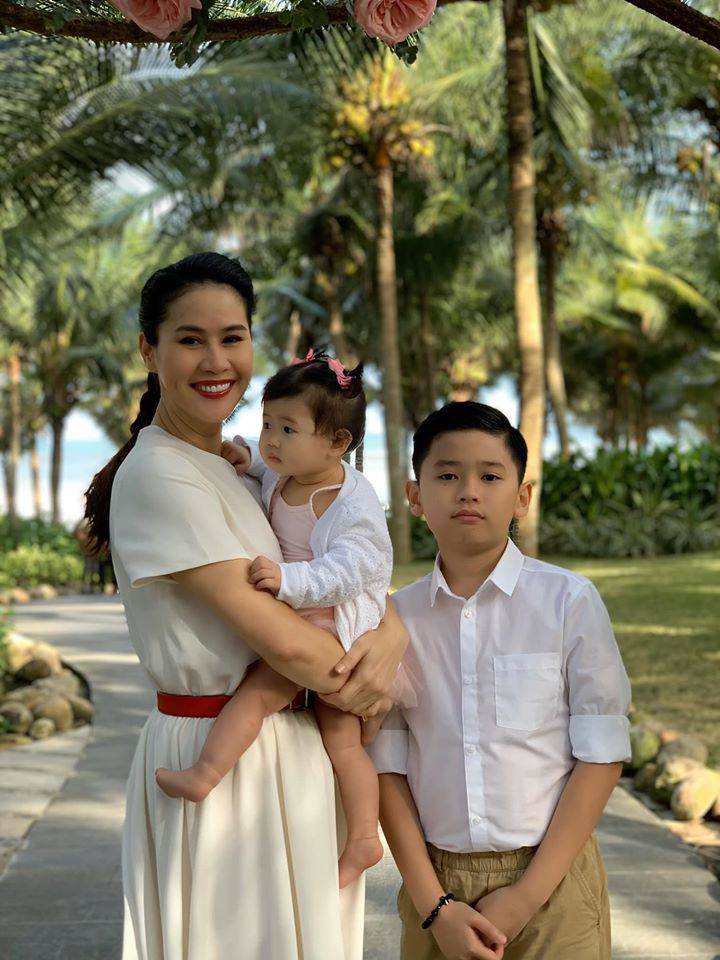 "My relationship with that person is still good, but for a wedding or marriage registration, I don't want to. I set that condition from the beginning, not for example, not cheating. I need a child and he agrees. When I feel that I have the economic conditions to take care of my children, I don't want to get married. I'm not afraid but I like that life better. If I like it, stay together, if I don't like it, then disperse, but don't want to be. bound by a wedding or marriage certificate. Therefore, the second child is in the plan as I wanted. I just want to have children, not to get married anymore." Than Thuy Ha confided.
And so Than Thuy Ha and her eldest son Duy Anh went to the hospital to check her health and plan for more babies. "Baby Duy Anh was really looking forward to having a baby, so I took the whole baby with him to the hospital for a checkup. When I entered the clinic, the doctor said out loud: Congratulations on being a brother. Baby ask seriously, doctor, so happy. When I came out, Duy Anh took the phone to text my group of friends. I'm so happy when I show off, I can be the second brother", she recalls.
When she was 6 months pregnant, Than Thuy Ha decided to go to the US to take care of her pregnancy and give birth there. But those were also the days that made her struggle and think that she wouldn't dare to give birth to any more babies in the future.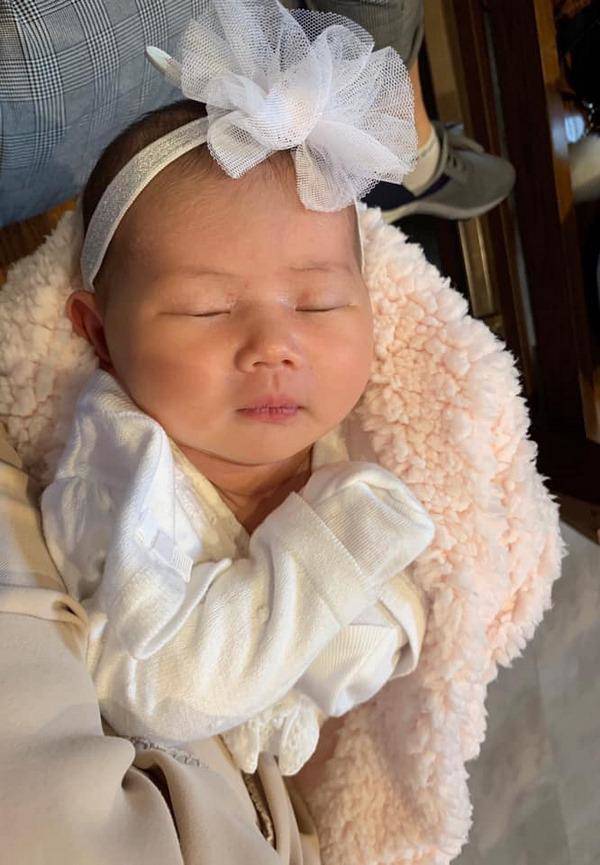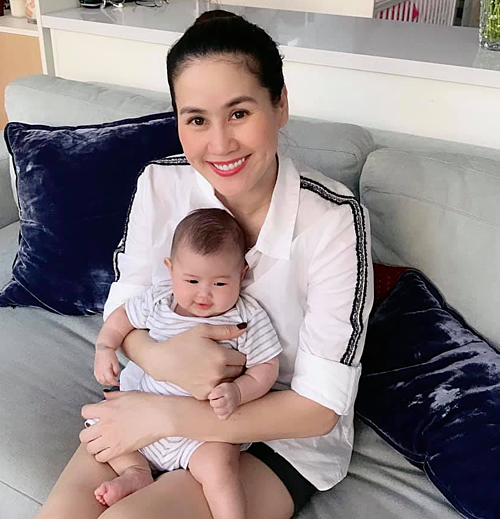 It is known that at first Than Thuy Ha wanted to give birth naturally and without anesthesia because of back pain. However "I had stomach ache for 3 days and 4 nights, I still remember the terrible contractions to this day. In the US, I don't have insurance, every time I go in to measure the fetal heart it costs 2,700 dollars, I have to go three times like that. Those 3 days and 4 nights I couldn't eat or sleep, I was exhausted after each contraction. When I went to the hospital, I was in so much pain that I couldn't stand it and asked the doctor to give me an anesthetic immediately. At first, I was afraid of back pain, but at that time, I just let it go, but it took more than 6 hours to give birth."
Not stopping there, after 3 days of giving birth, the actress was able to go home, but her milk ducts were turned off, she had a fever and had to be hospitalized in an emergency. Followed by months of sleepless nights because the daughter is very fussy.
"Since the day I brought Hera home, she hasn't had a deep sleep, crying every time I startle. I can't sleep because I have to comfort her, it's cold over there and I have to hug her to warm her. I get stressed easily because of the sound. Children cry, but the baby keeps crying, but fortunately there are times, but not throughout.If Duy Anh has many easy things, the youngest sister is the complete opposite.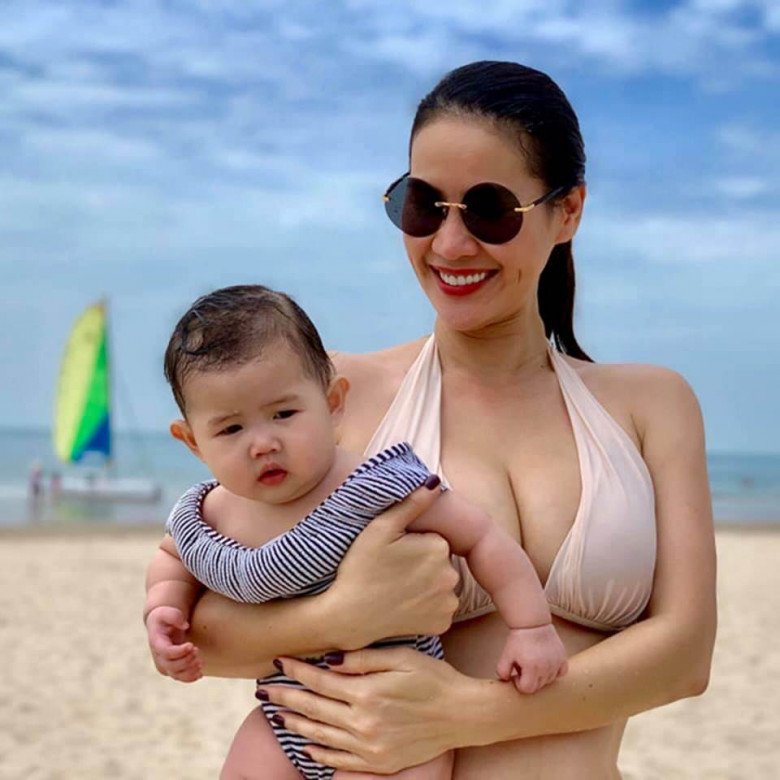 I often told Duy Anh that if his mother gave birth to him first, he would never give birth to a second child. Fortunately, God gave Duy Anh's biological mother first, the child was too easy, so she was not afraid, even if she gave birth to 10 children. But now I withdraw my promise, after Hera is not to be born again. Whoever can carry Hera is very happy. When I take care of my children abroad, I also have a few aunts and grandparents, but sometimes it's just because I'm still the main one."
After her daughter was stabilized, Than Thuy Ha took her back to Vietnam to continue to nurture her, so that she could be close to her brother Duy Anh. Despite the hardships, the mother is now happy because the older her daughter is, the more she is a copy of her mother.
"Hera is young, so it's too early to guess her personality. But I feel she is stronger than what is usually seen in a little girl. Hera runs and jumps all day, every time she stumbles or bangs her head, she doesn't cry. I don't cry. She can't and doesn't want to force her to do anything. If she doesn't like it, she'll react by yelling or walking away." – she said.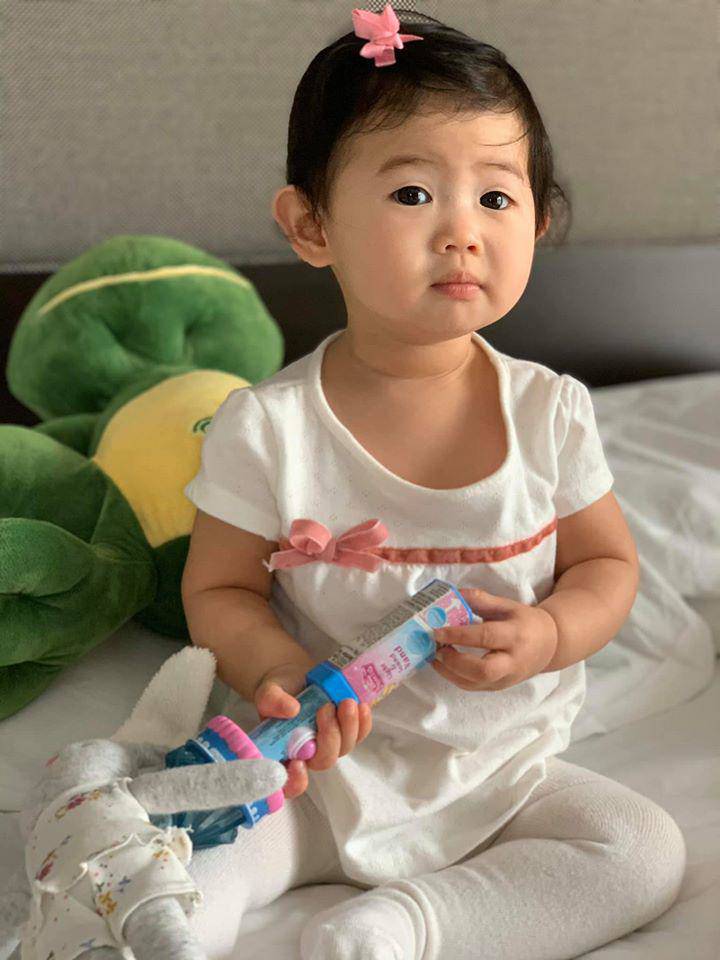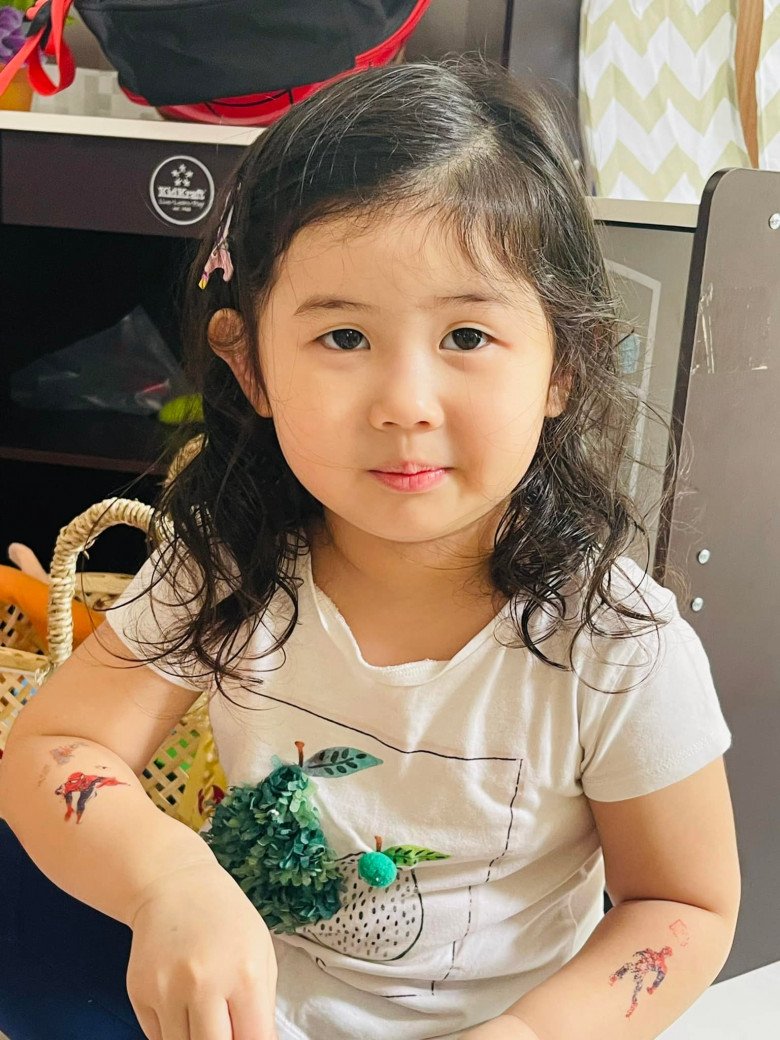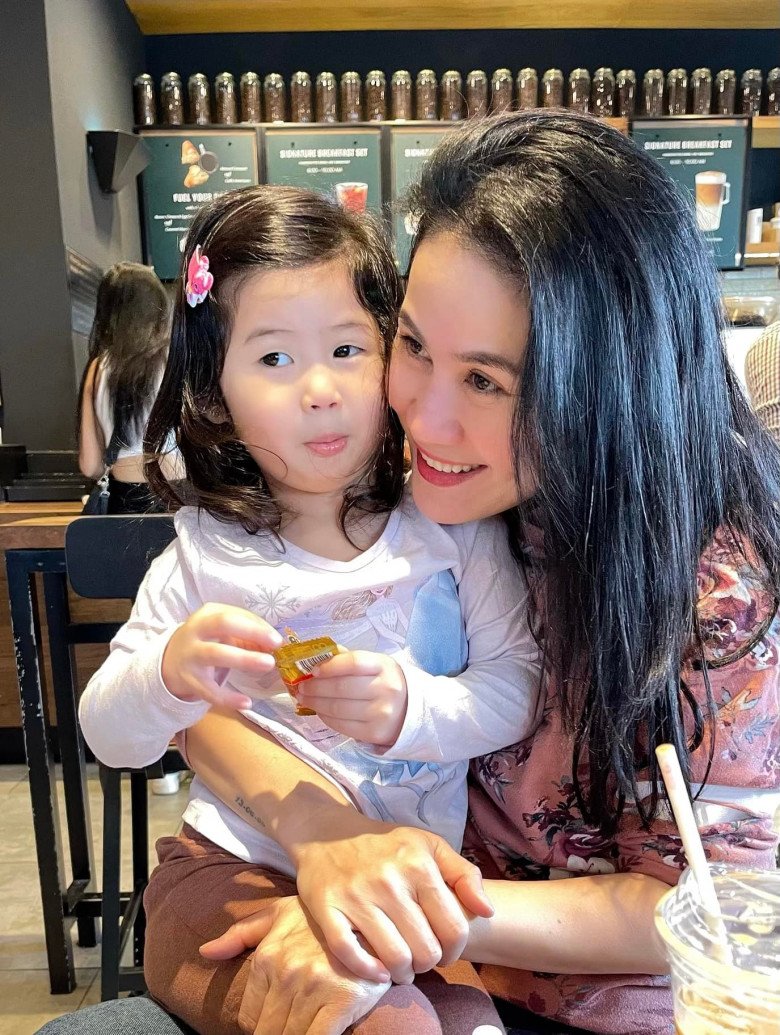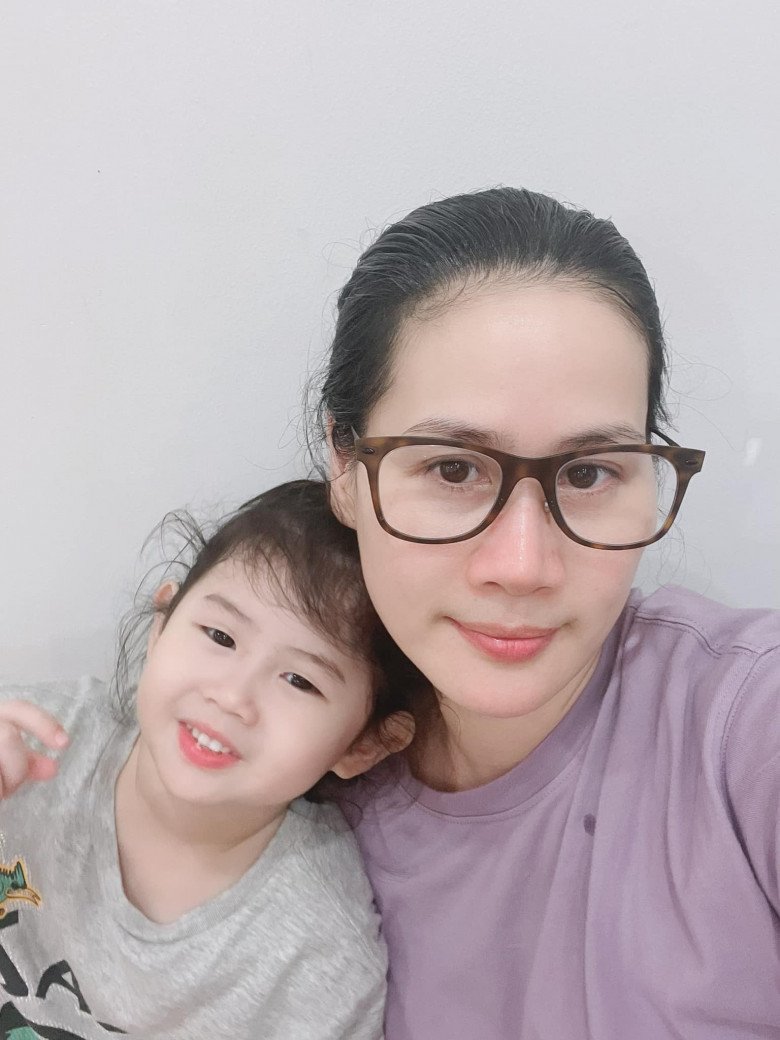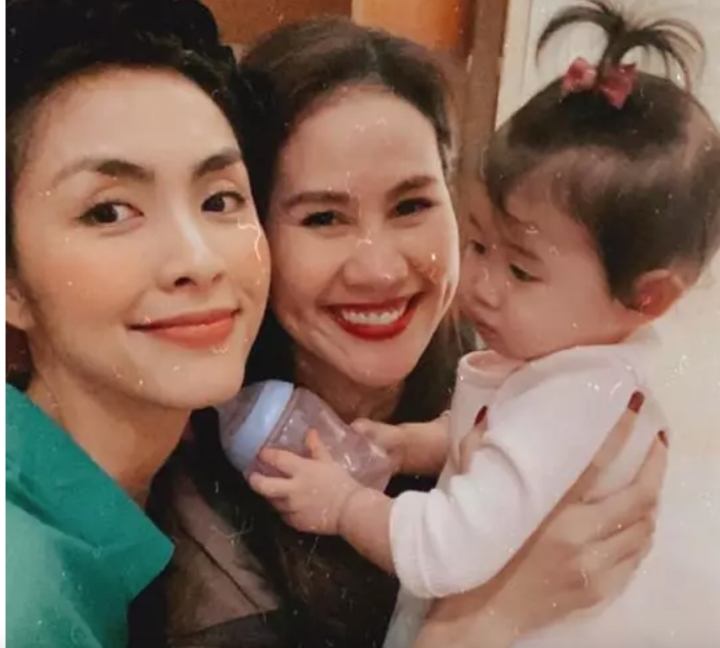 Hera loves Duy Anh very much and that is what makes a single mother like Than Thuy Ha extremely happy. "Hera "idol" very much. There is a certain charm in Duy Anh that makes her want to cling to him all day. Even though her mother is at home, Hera wakes up every time she sleeps and calls him. baby climbed on top of him, hugged his neck, kissed his cheek with delight.
My second brother also loves me very much, every night he asks me: "Does Hera love you?". Every time he is kissed by his sister, Duy Anh's face exudes happiness. Every day when my parents go to the park to exercise, the child will push the stroller for him for 10 rounds. In many situations, Duy Anh is always gentle with Hera. Mom felt happy and secure, but also felt sorry for being "outside".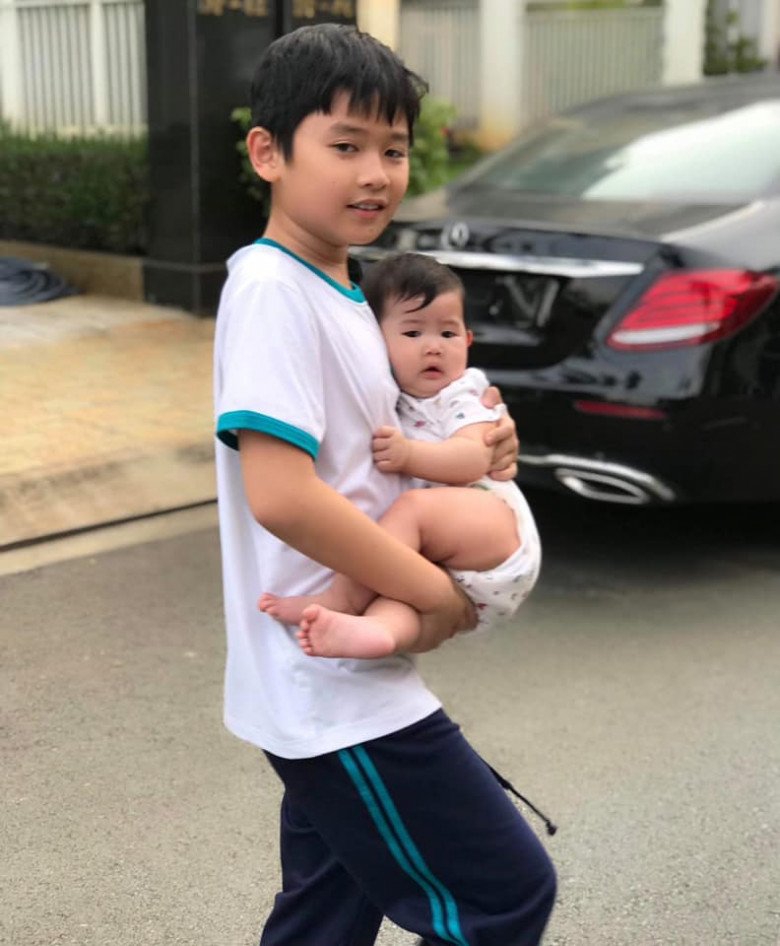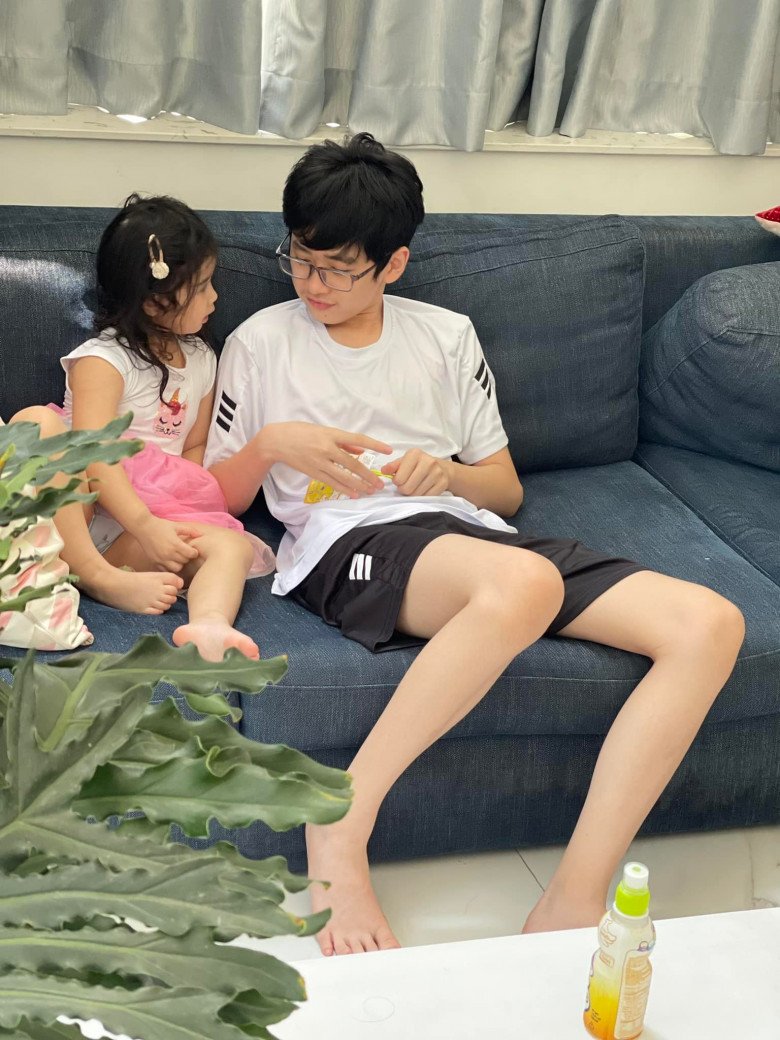 You are reading the article
Waiting 10 years to have a second child, Than Thuy Ha gave birth to a difficult child in the US, now has a lovely girl

at
Blogtuan.info
– Source:
Eva.vn
– Read the original article
here