Thế Giới
Why did Ukraine stop transiting gas?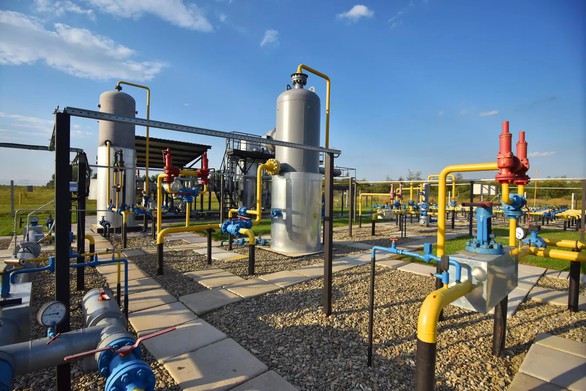 Ukraine stops transiting gas from Russia to Europe from May 11 through Sokhranovka station – Photo: Md.sputniknews.ru
On May 10, Ukrainian gas corporation Naftogaz announced that from May 11 it would not receive Russian gas for transportation to Europe in one of the directions due to "force majeure" reasons: Kiev lost control. infrastructure at the Sokhranovka gas transit point. According to Ukraine, the continuation of the transit "jeopardizes the stability and security of the country's entire gas transit system".
Who broke the agreement?
Russian gas to Europe transiting Ukraine is transported through three main gas pipelines: 1/Urengoy – Pomary – Uzhgorod, 2/Progress and 3/Soyuz. The first two systems pass through Sudzha, a gas station on Ukraine's border with Russia's Kursk province. Sudzha station remains under Ukrainian control. Naftogaz proposes to redirect the air flow here. If this happens, they are ready to continue performing their obligations as before.
Soyuz is an older gas pipeline system, running through Sokhranovka, located in the Lugansk province that Ukraine has lost control of. One-third of Russia's total gas exports to Europe are pumped through this system.
Meanwhile, the representative of Gazprom (Russia) Mr. Sergey Kupriyanov said that they have not received any confirmation of force majeure cases, and "transit through Sokhranovka has been fully provided, there is no complaints from partners". Russia believes that Kiev has violated its contractual obligations, because Russia still supplies enough gas to Europe: nearly 96 million cubic meters.3/day. Particularly, gas transited through Suzhda on May 12 is still 50.6 million m .3the volume has been confirmed by the Ukrainian side.
The decision to block the transit of gas (via Sokhranovka), according to Sergey Kupriyanov, is aimed at "reducing the reliability of Russia's gas supply". He added: "Ukraine has created conditions so that the amount of gas transported through its territory is 34% lower than the capacity that Gazprom has ordered and paid for."
Germany was the first victim. The amount of Russian gas reaching Germany through Ukraine fell by 25% on May 11th. Berlin was forced to urgently request a gas boost from the Norwegian and Dutch reserves. The next victims are Moldova and Pridnestrovie – countries and territories currently receiving Russian gas from the Sokhranovka port.
Three scenarios
Aleksey Gromov of the Russian Institute of Energy and Finance said that Ukraine had "thrown another stone in the destruction of the Russian-European gas relationship that has developed over the past 50 years", and "started from political body".
The Russian Duma delegate to Crimea, Mikhail Sheremet, reminded that Kiev had lost control of the Sokhranovka station for the past four weeks, but only stopped gas transit on May 11 after rumors of a lengthy procedure to enter the EU, a move. According to him, to increase pressure on Brussels.
The News-infront portal assumes three scenarios to deal with the current situation.
In the first case, Europe would intervene and a compromise solution would be found at the tripartite negotiations. The simplest solution is to agree to Ukraine's proposal to transfer 30 million cubic meters of gas, which should have transited at Sokhranovka, to the Sudzha port. However, Gazprom replied that they had "no technical ability to divert such a large amount of gas to Sudzha", not to mention, according to them, Kiev had violated the agreement.
Under the second scenario, Europe fails to reach a compromise between the parties and Gazprom will redirect part of the reduced volume to alternative routes, namely the Nord Stream – 1 to bring gas into Germany. "However, this gas pipeline has been pumped at almost full capacity," said Alexey Gromov.
There is still the Yamal – Europe pipeline running through Poland to Germany. However, transferring gas from Ukraine to this route is economically unacceptable to Gazprom. Because they will both have to pay for a (empty) transit through Ukraine and have to pay extra for the (real) transit through Yamal – Europe.
"Russia will suffer just because Ukraine unilaterally refuses to receive gas through Sokhranovka," Gromov said. Not to mention Russia's retaliatory sanctions against 31 energy companies of the US, EU and Singapore that have banned the use of Yamal – Europe facilities to transport Russian gas through Poland.
The most dire scenario would be a halt to gas transit through Ukraine that could be initiated by either side. For example, Gazprom will only pay Ukraine for the actual pumped gas volume (lower than the contract). In response, Ukraine can completely abandon the transportation of Russian gas. Or Gazprom will see this whole story as an ideal moment to break the contract since it was Kiev who violated the agreement.
The reduction in Ukraine's transshipment has increased gas prices: in Europe in the trading session on May 12, gas prices exceeded $1,200/1,000m.3.
Meanwhile, according to Bloomberg News, 20 European customers buying Russian gas have opened accounts with Gazprombank (for payment in rubles) and another 14 are requesting the necessary documents to open an account. .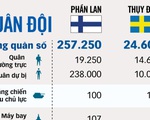 The war in Ukraine and the new situation in Northern Europe
You are reading the article
Why did Ukraine stop transiting gas?

at
Blogtuan.info
– Source:
tuoitre.vn
– Read the original article
here