Bất động sản
'Avoid' cheap houses, HCMC proposes to limit credit granting for high-end real estate projects
Ho Chi Minh City People's Committee has just reported Ministry of Construction results of the implementation of housing policy and real estate market (real estate) in 2021 and orientations and tasks in 2022.
According to the People's Committee of Ho Chi Minh City, the City's real estate market in 2021 will not have a big change in the number of houses because it is greatly affected by the Covid-19 epidemic, especially during the period when the city increased social distancing. Housing supply in projects is limited.
In addition, the system of legal regulations has many shortcomings and lacks synchronization, leading to businesses spending a lot of time in the process of preparing investment documents for project construction.
At the same time, many projects in Ho Chi Minh City are in the process of being inspected, tested, audited and reviewed legal proceedings, even under investigation. This leads to the slow coordination of relevant departments and agencies to give opinions or resolve project legal procedures. Especially those related to State capital or derived projects public land.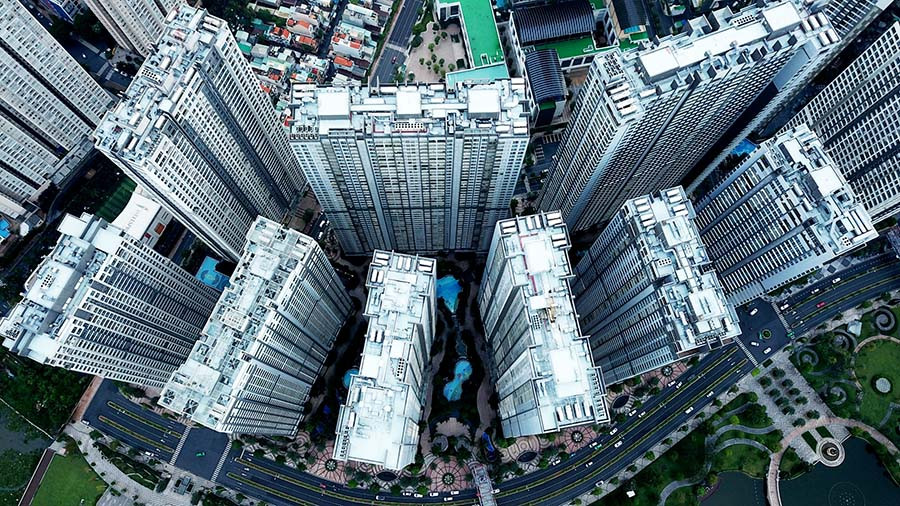 Compared to the previous year, Ho Chi Minh City's real estate business in 2021 decreased by 17.32%; revenue from real estate business decreased by 25.2%; The number of newly registered real estate businesses decreased by 17%.
According to Mr. Phan Van Mai – Chairman of the People's Committee of Ho Chi Minh City, the above statistics reflect the real situation of the city's real estate market. This is the second consecutive year that the city's real estate business has declined.
The bright spot is Foreign investment capital new registrations reached 214.1 million USD, up 67% compared to 2020 but still 53.3% lower than 2019.
In 2021, HCMC has developed an additional 4.7 million m2 of residential floors. All 6 apartments with 333 households have been relocated; unfinished relocation of 5 apartments; Dismantle all 4 Degraded apartment building; there have been investors for 10 apartments; 5 apartments have no investor.
In the period of 2021 – 2025, Ho Chi Minh City plans to implement 47 projects social housing (social housing). In which, there are 37 projects with self-compensated land origin and 10 projects using 20% ​​of the residential land fund in commercial housing projects.
Regarding the real estate market in the past year, the People's Committee of Ho Chi Minh City assessed the product structure to be unbalanced when the proportion of affordable apartments segment decreased from 1% to 0%; mid-end apartment segment (selling price from 20 million VND/m2 – 40 million VND/m2) decreased from 56.9% to 26.02%; segment luxury apartment (price over 40 million VND/m2) increased the most, from 42.1% to 73.98%.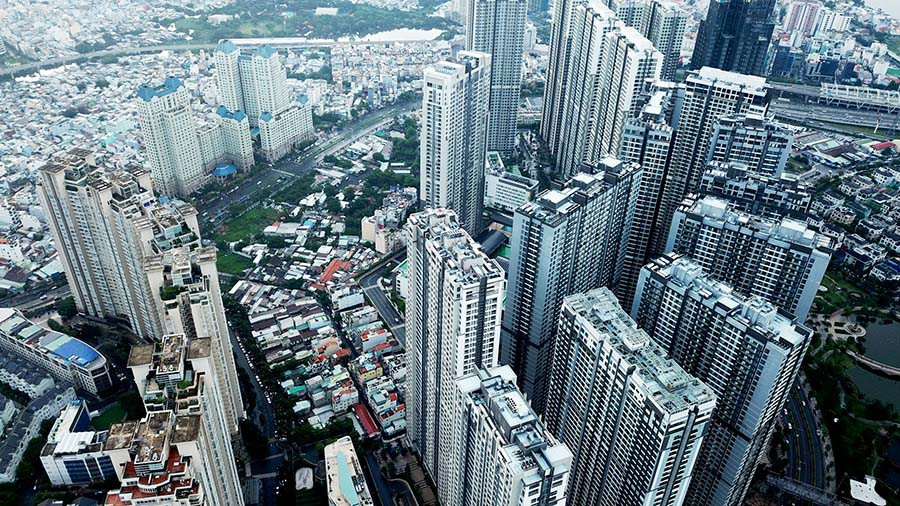 In 2022, Ho Chi Minh City sets a series of housing development targets, such as: Increase at least 6.7 million m2 of residential floor; minimum housing area per capita of 21.2m2/person; spend 194.6ha of land to build business Home; 52.1ha of land to build social housing.
Regarding capital needs for housing development, Ho Chi Minh City is expected to need 72,578 billion VND. In which, 28,435 billion VND for investment in commercial housing construction; 43,456 billion VND to build separate houses of households and individuals; 698 billion VND to build social housing.
In addition, Ho Chi Minh City will continue to review the land fund 20% of the residential land area for social housing construction in commercial housing projects, new urban areas in the area.
To create more supply cheap housecontributing to adjusting the apartment structure in line with market demand and overcoming the supply-demand mismatch, the People's Committee of Ho Chi Minh City proposed the Ministry of Construction to study mechanisms and policies to encourage the development of commercial housing. low prices for submission to competent authorities for consideration and promulgation.
Ho Chi Minh City People's Committee recommends State bank Monitor and direct commercial banks on issues such as: Strictly managing the situation credit extension for the real estate sector, transferring money collected from real estate abroad, implementing flexible credit policies to meet the real needs of people's housing, limiting credit for investment in luxury real estate, tourism real estate, etc. maintenance and real estate investment.
Strengthen monitoring and inspection of credit granting in the field of real estate investment and business by the commercial banking system for real estate projects, especially high-end, large-scale real estate projects and investors. There are many loan projects.
Mr. Phuong
You are reading the article
'Avoid' cheap houses, HCMC proposes to limit credit granting for high-end real estate projects

at
Blogtuan.info
– Source:
vietnamnet.vn
– Read the original article
here