Vietnam has countless provinces and cities representing each different beauty, it is this richness and diversity that is an inspiration for those who love to explore. And An Giang makes a strong impression on visitors by the idyllic beauty of the western region, where there is a mixture and convergence of many unique cultures such as Kinh, Khmer, and Cham communities.
Besides, this land also attracts many tourists by the charming natural scenery, poetic by the green rice fields, the palm trees soaring to the sky.
Burning Hearts
Address: An Tuc commune, Tri Ton district, An Giang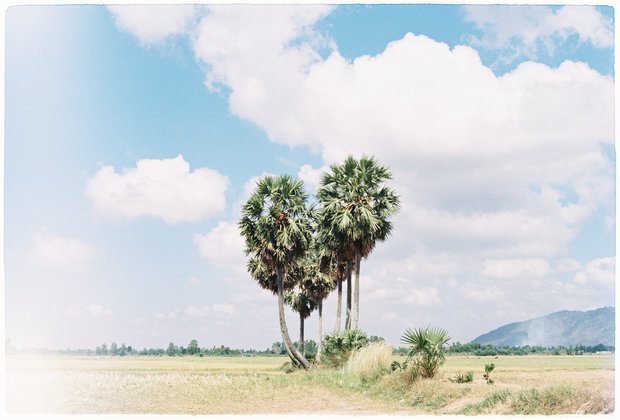 On the way to Ta Pa lake, we will immediately encounter the Heart Tree – a cluster of jaggery trees with extremely natural shapes that people are now flocking to to check-in. Along with the scenery of the lake and golden fields on both sides, this place has never been absent in the photo collection of tourists when visiting An Giang.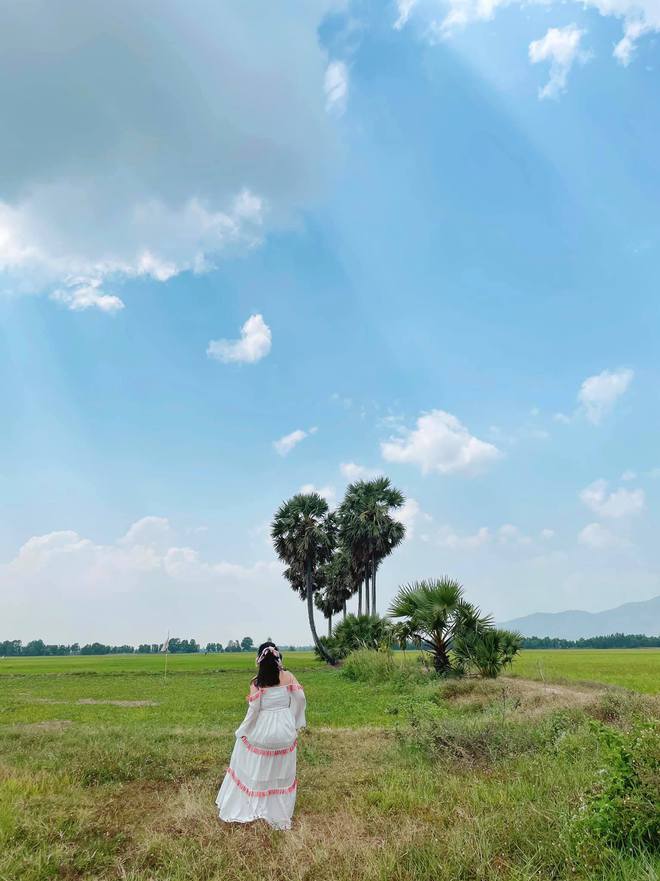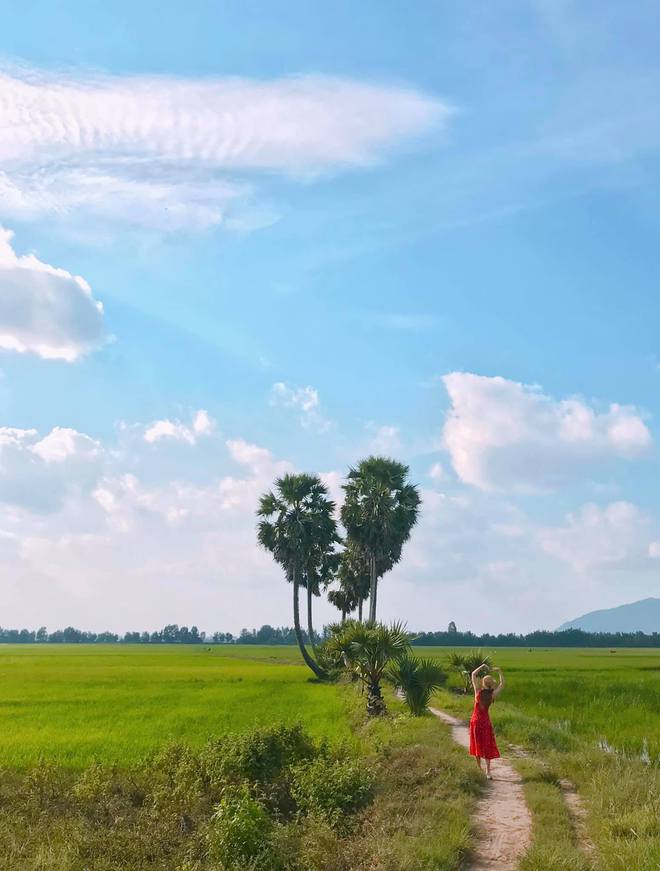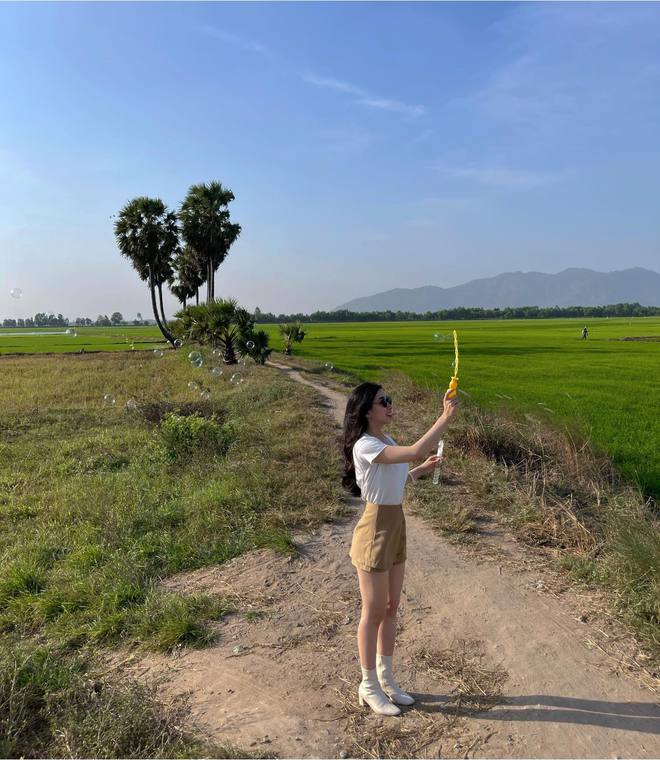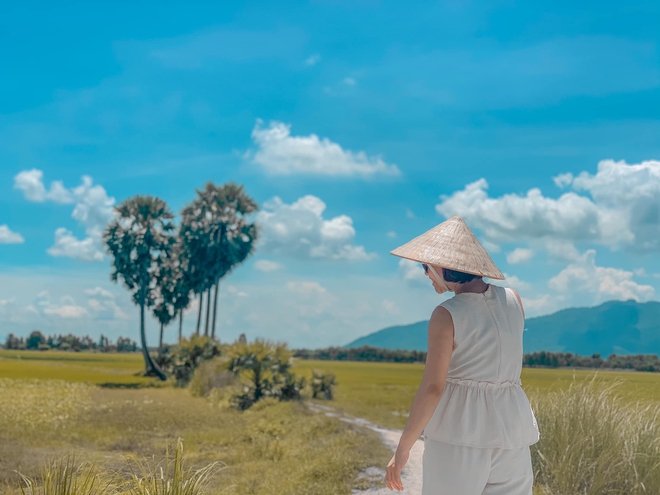 Photo: Phuong Mai Nguyen, Ho Mai Huong, Ngoc Hoa, Trang Nhim
The gate of Koh Kas . temple
Address: An Hoa hamlet, Chau Lang commune, Tri Ton district, An Giang
Referring to An Giang is referring to the spiritual temples of many different ethnic groups. In addition to the splendid mosque mentioned above, An Giang is also the capital of unique Khmer temples, including Koh Kas temple in Tri Ton.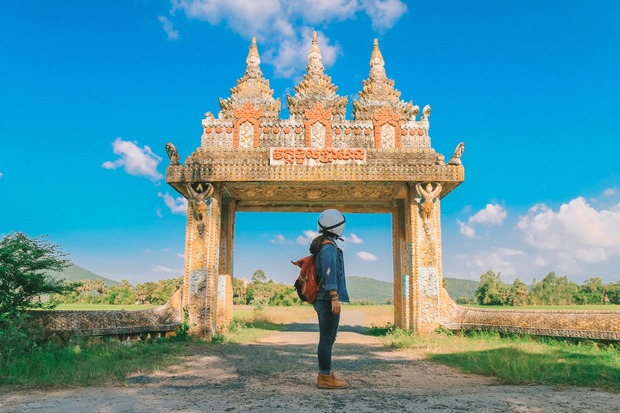 Noticing because of its location like the Gate of Time, Koh Kas has made many people "fire" to take pictures every time they enter. In the middle of the ripe rice fields, the wings of the storks fly, this gate appears with a different beauty – shimmering with three small towers on the roof.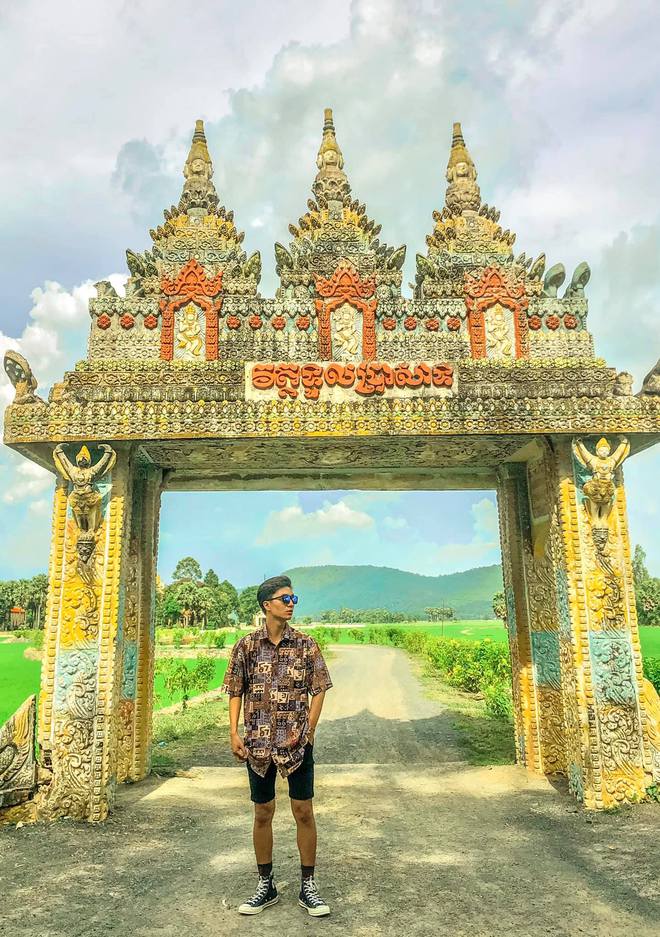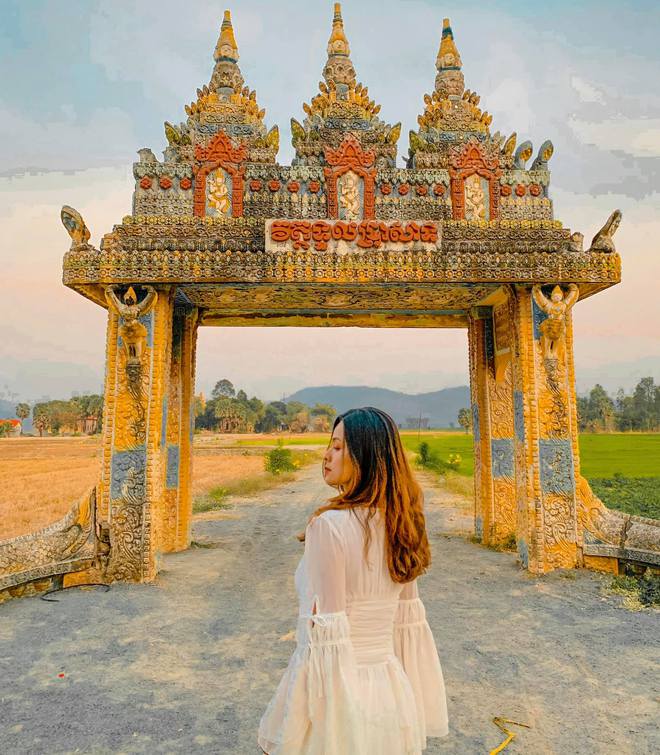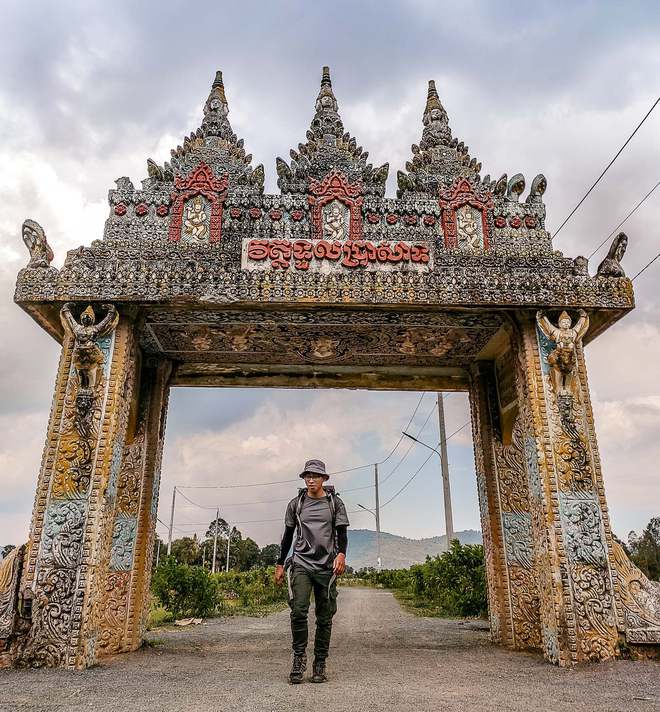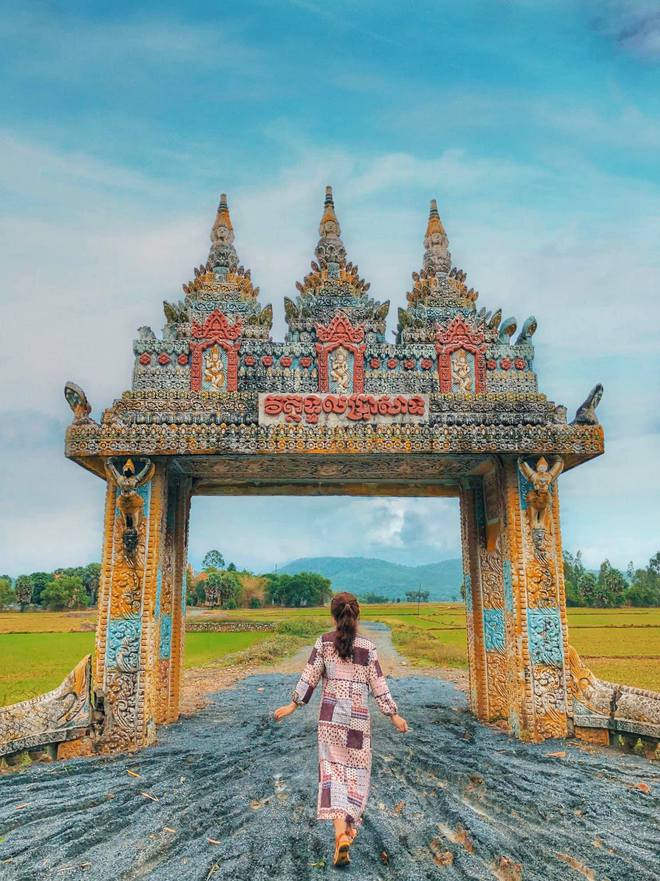 Photo: Khoa Beo, Bao Tran, Minh Hanh Phan, Hoai Thu Pham
Step through the gate and go all the way through the winding road, behind layers of ripe rice and smooth green trees is the quiet Koh Kas temple. Coming here, you can check-in in front of the exquisitely built main hall, or go out to take pictures with the fields in the fragrant season,…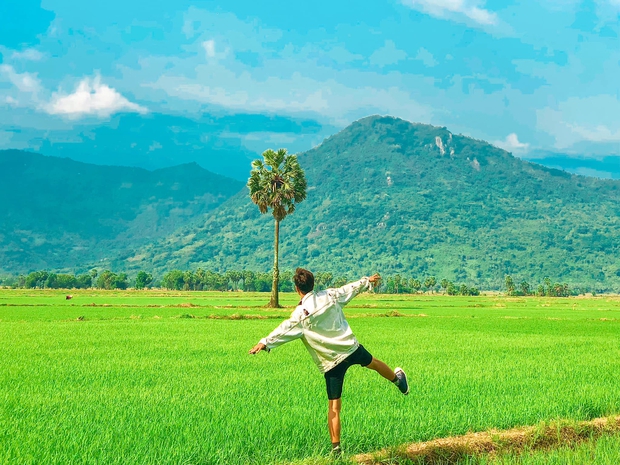 Co To Mountain
Address: Co To commune, Tri Ton district, An Giang
The first place that tourists should look to on Co To mountain is Vo Hoi Big and Vo Hoi Little. From these two rocks, you can capture a panoramic view of the beautiful golden ripe Ta Pa field like paradise and the trees in An Giang neatly lying under the eye. This is also the most famous place to watch the sunrise and sunset of An Giang.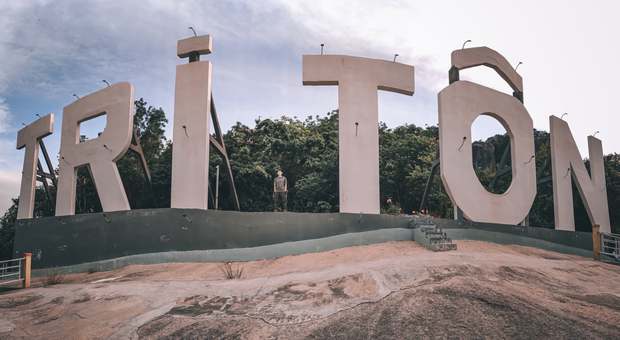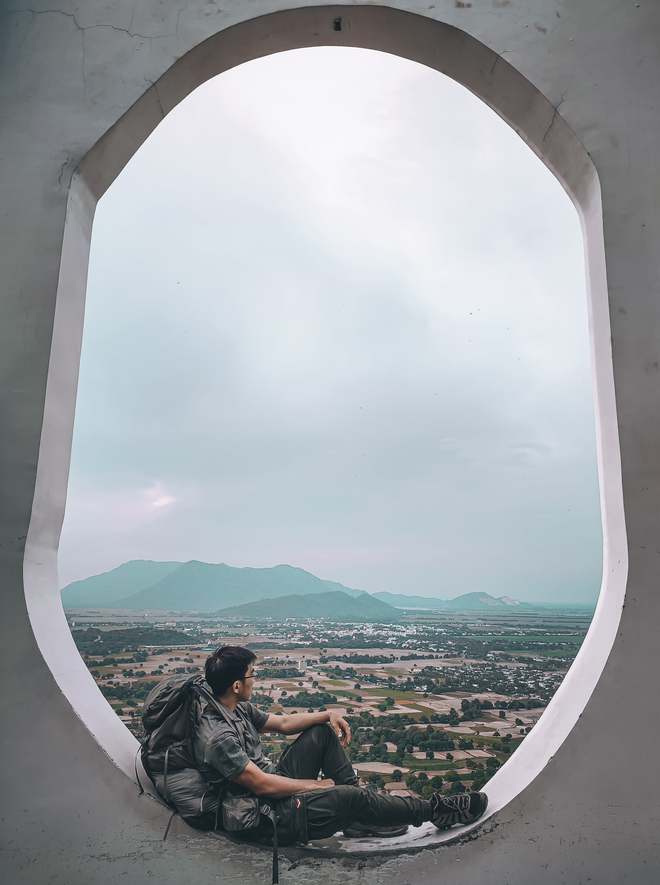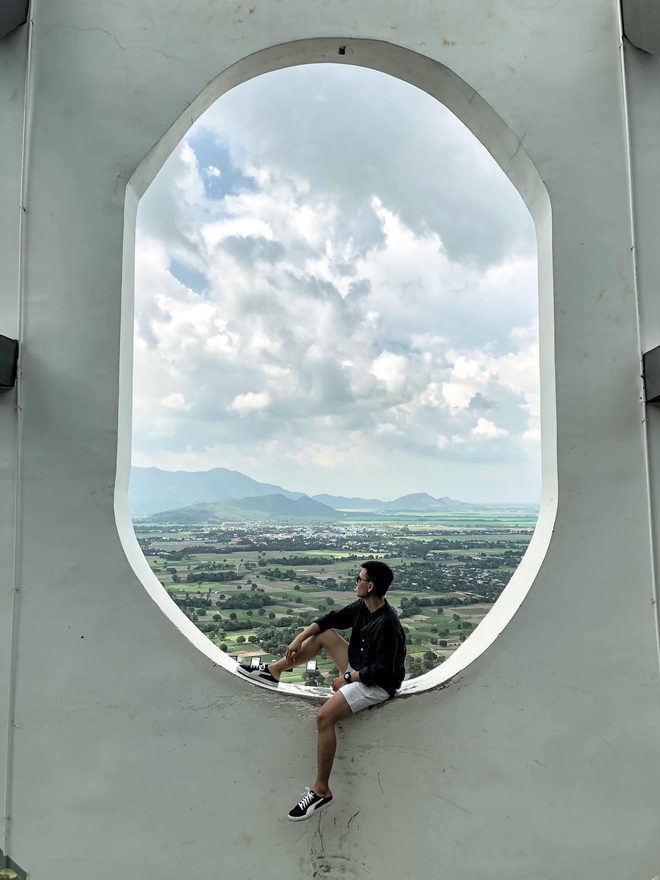 Photo: Minh Hanh Phan, Tu Quoc
Co To Mountain is a place for those who have never climbed the mountain because the path is extremely easy. Standing on the top of Co To, looking down, it seems that we can let go of all our troubles and see the breathtaking panoramic view of An Giang.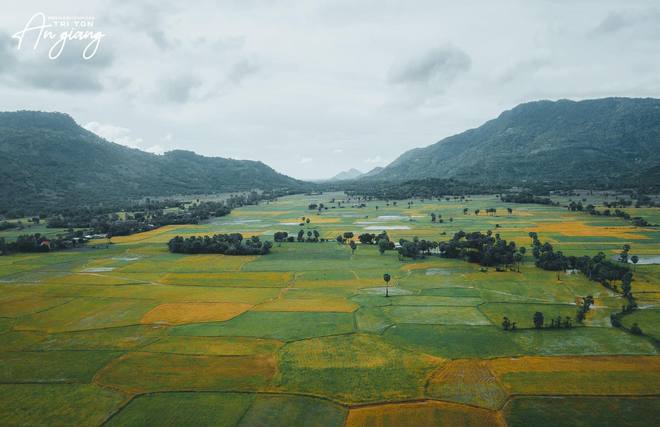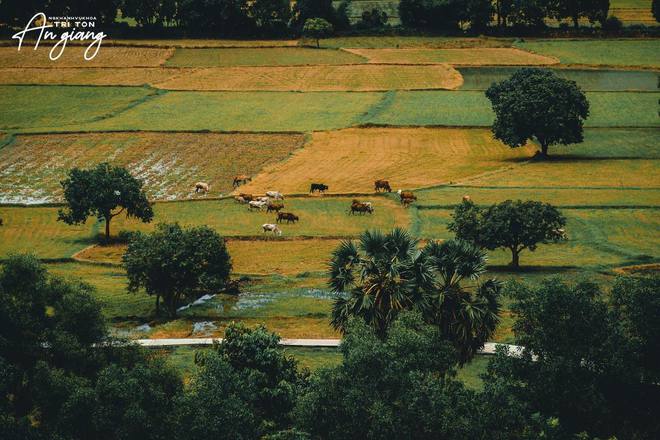 Photo: Nguyen Khanh Vu Khoa
Tra Su Melaleuca forest
Address: Van Tra hamlet, Van Giao commune, Tinh Bien district, An Giang
Perhaps Tra Su Melaleuca forest is one of the most famous landmarks. Not only attracting "crazy" wings to check-in to discover, this beautiful mangrove forest has also been on many famous newspapers because of its unique scenery.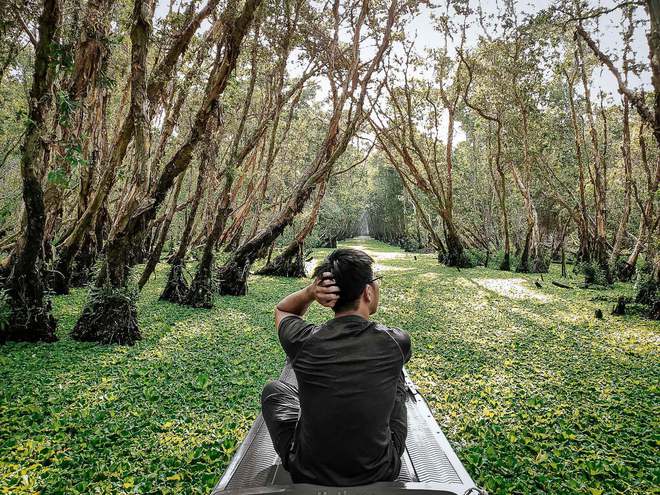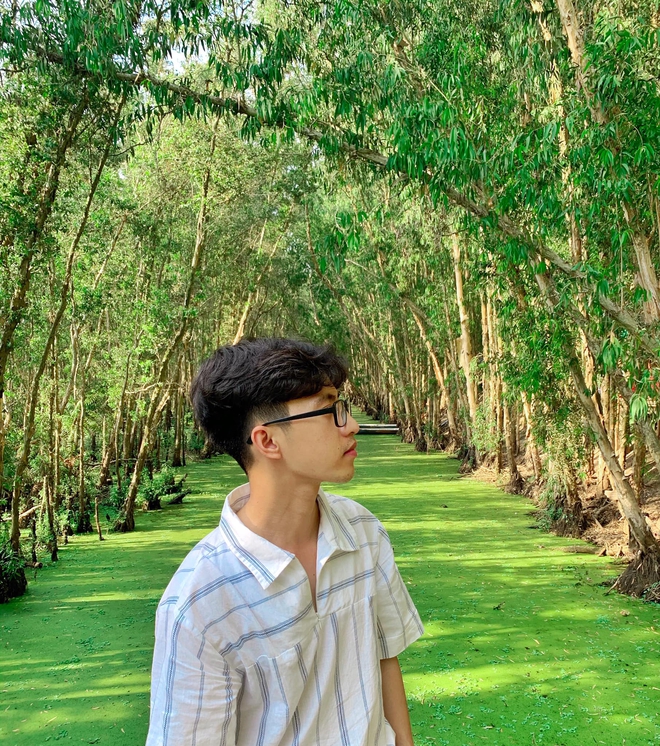 Photo: Minh Hanh Phan, Phan Ba ​​Loc
Coming to Tra Su Melaleuca forest, an activity not to be missed is taking a boat ride through the flooded Melaleuca forest, surfing on the green elephant tree and watching the storks fly in the afternoon. Besides taking a boat and taking pictures on the bamboo bridge, the pigeon city and the Trong – Mai guesthouse are also "virtual living" spots that should not be missed when visiting the Melaleuca forest.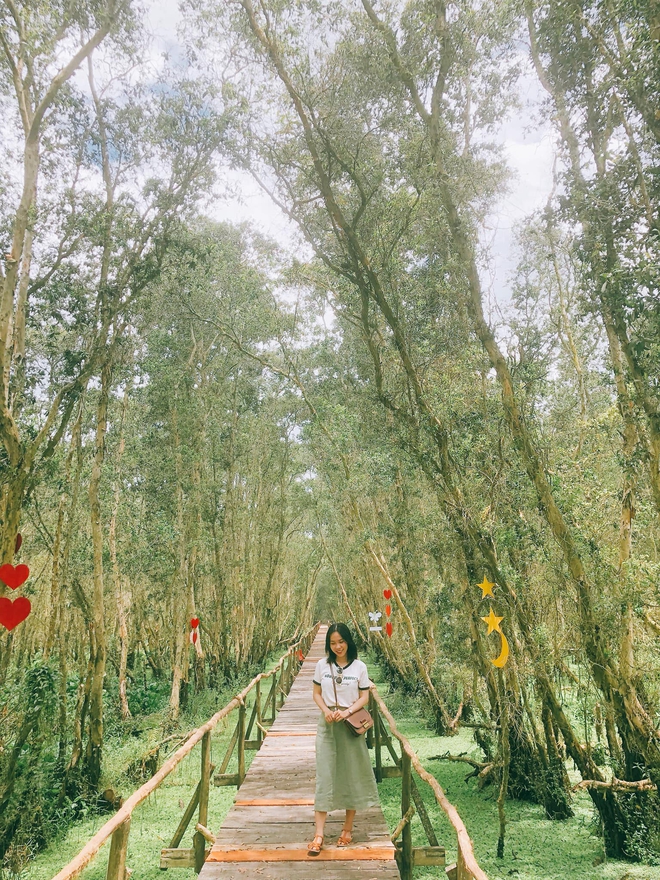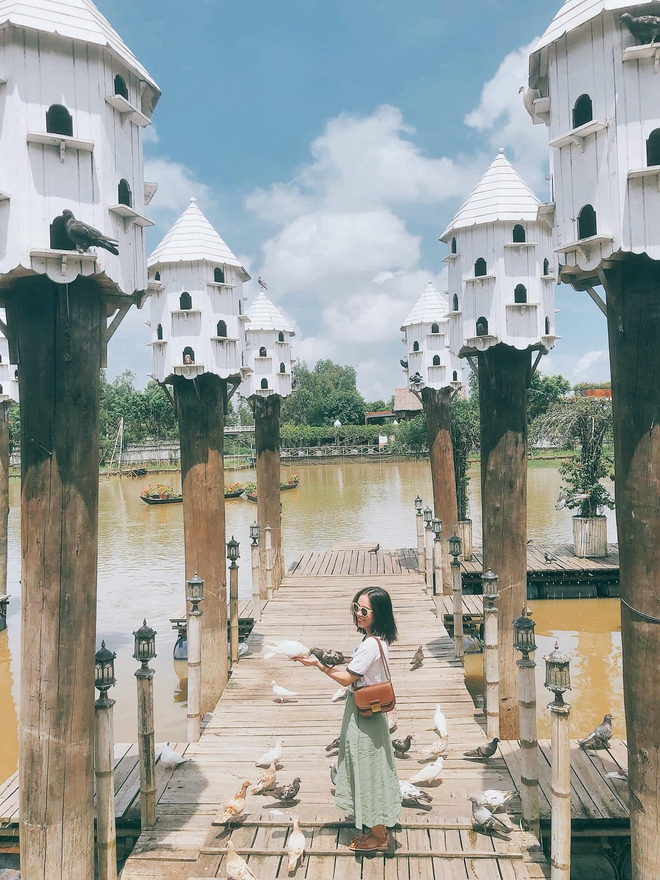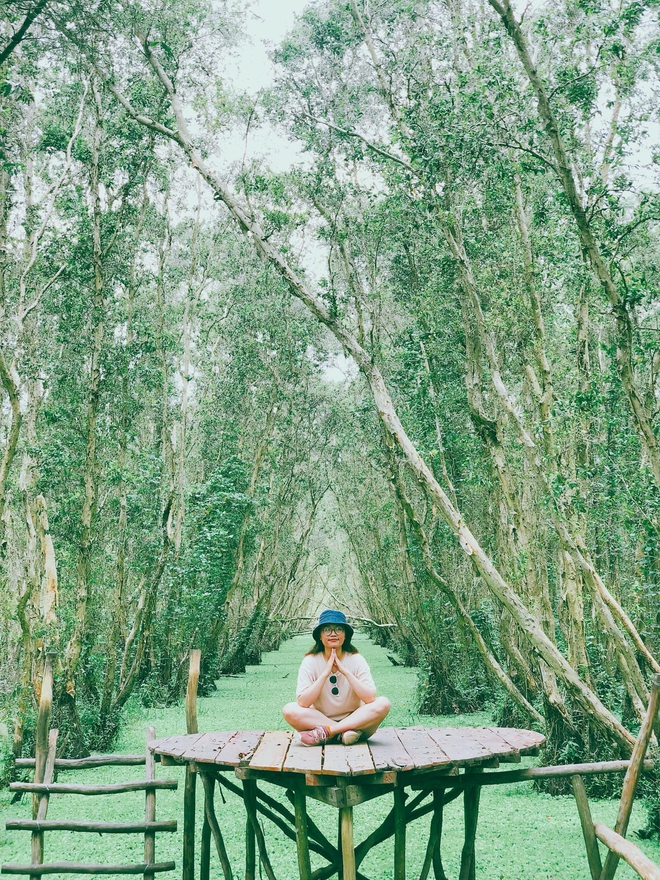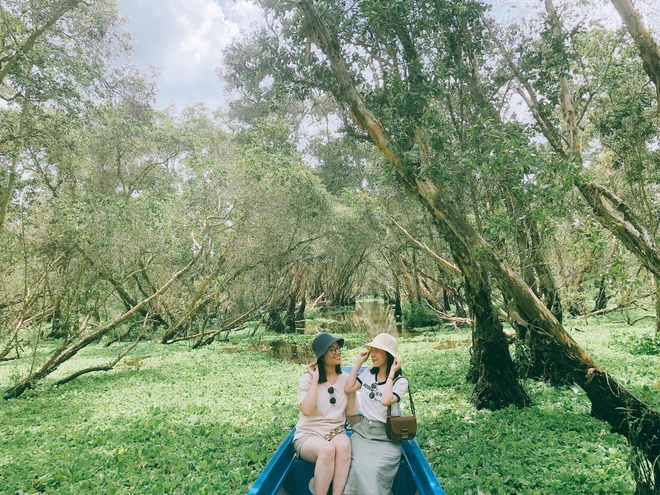 Ta Pa Lake
Address: Tri Ton, Nui To commune, Tri Ton district, An Giang
This place is also known by many tourists as "Tuyet Tinh Coc" because of the wild and romantic beauty of the lake. If you come in the dry season with little water or the floating season, Ta Pa Lake in An Giang has its own charm. captivatingly beautiful. Sit under a nearby tree to fully watch the lake surface as calm as a mirror. In the afternoon, you can wade into the shallow water in the lake to feel the cool water.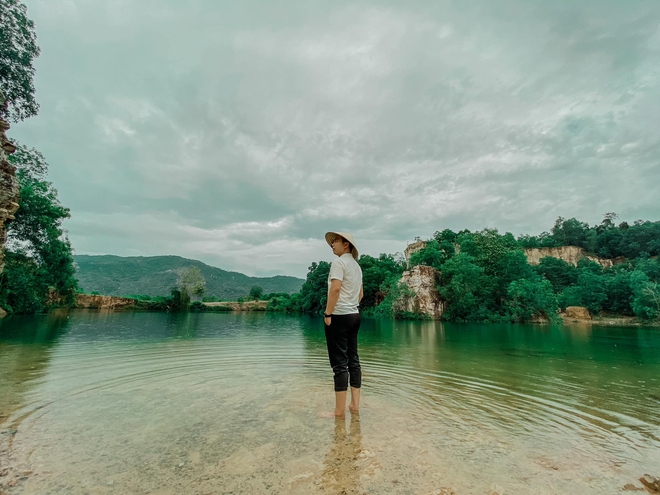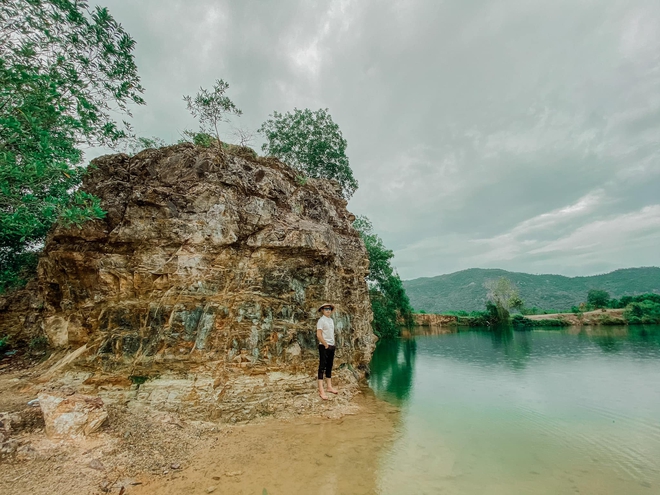 The beauty of Ta Pa lake with cool blue water in the shadow of cliffs, blue sky, and shady trees. Everything seems to blend into one to create a peaceful, fresh and peaceful place. Visitors can come here to check in with the mountains and the whole Ta Pa field.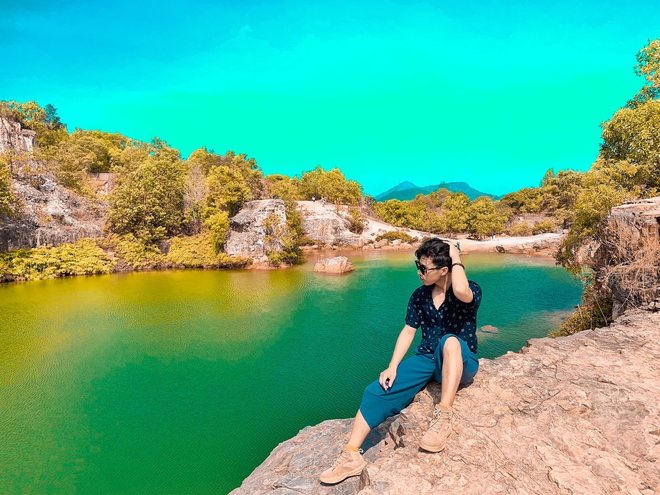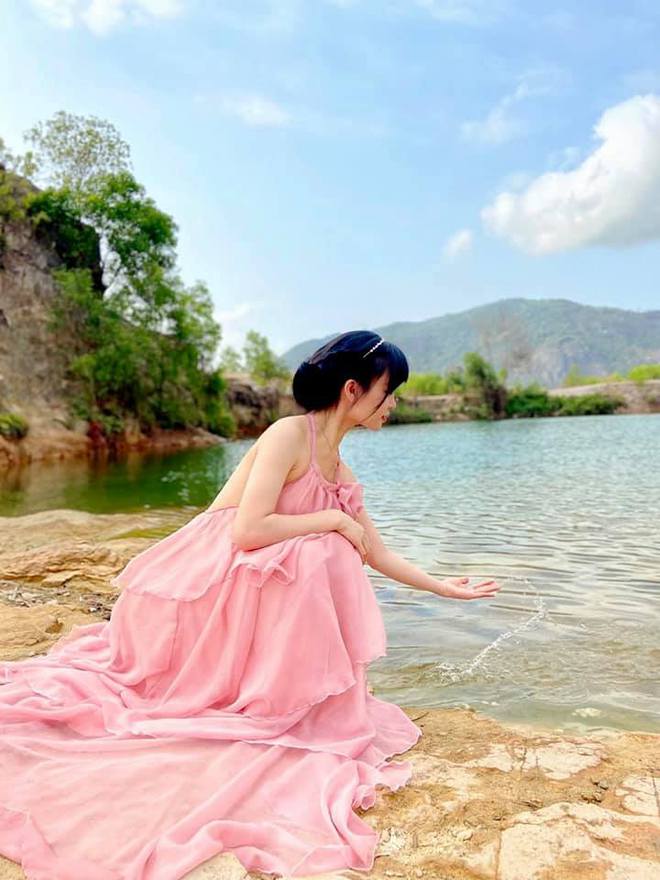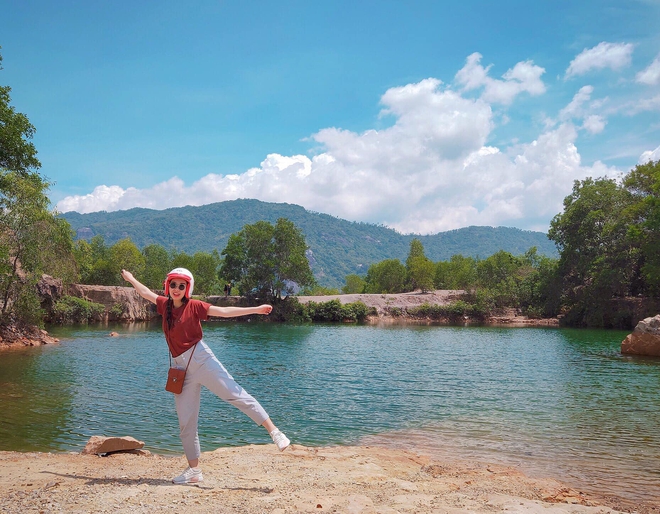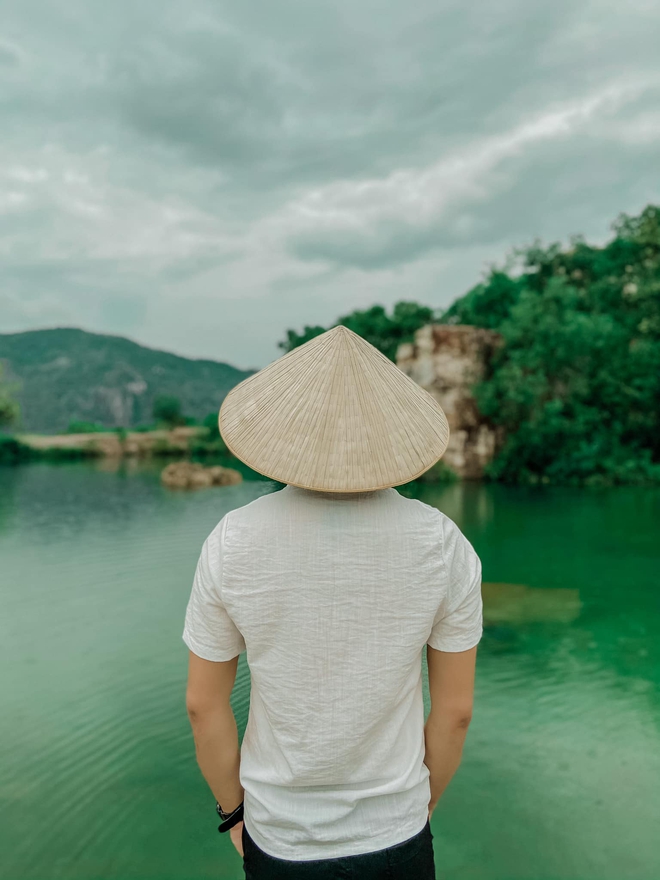 Photo: Nho Ngao, Phan Ba ​​Loc, Mai Nhung, Di Yu
Lake Latina
Address: foothills of Cam mountain, An Hao commune, Tinh Bien district, An Giang
Lake Latina, also known as Da lake, is a small, clear lake located at the foot of Cam Mountain. Surrounded by shrubs, rocks and cliffs, untouched Forbidden forest, Lake Latina possesses admiring azure waters.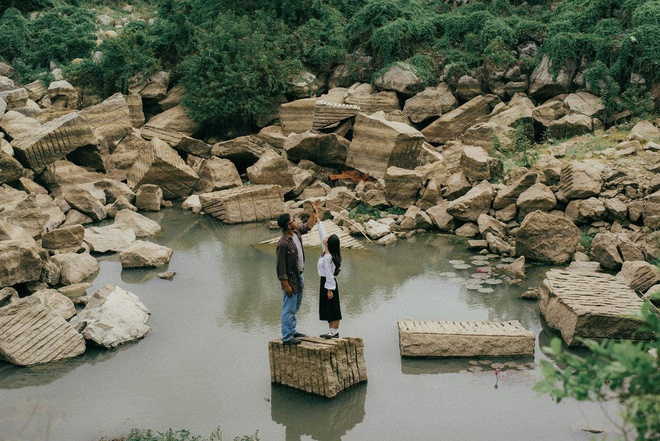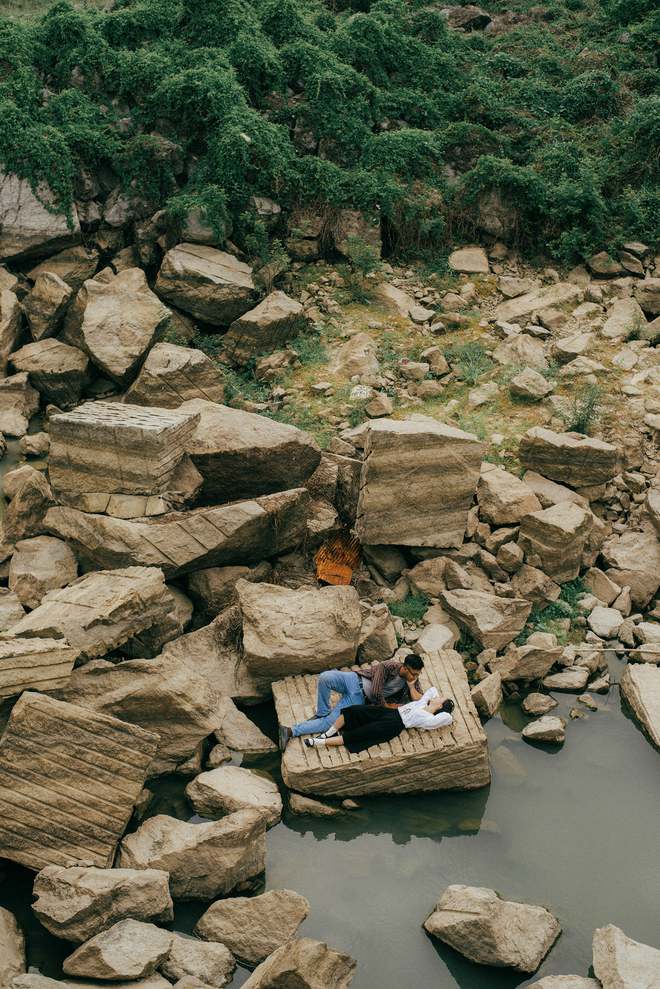 Photo: Mekongdeltaexxplorer
Every weekend, there will be a lot of young people coming to this place to have a picnic, "live virtual life" because next to Lake Latina there are many big rocks with lake view to check-in. The lakeside will also make you even more impressive!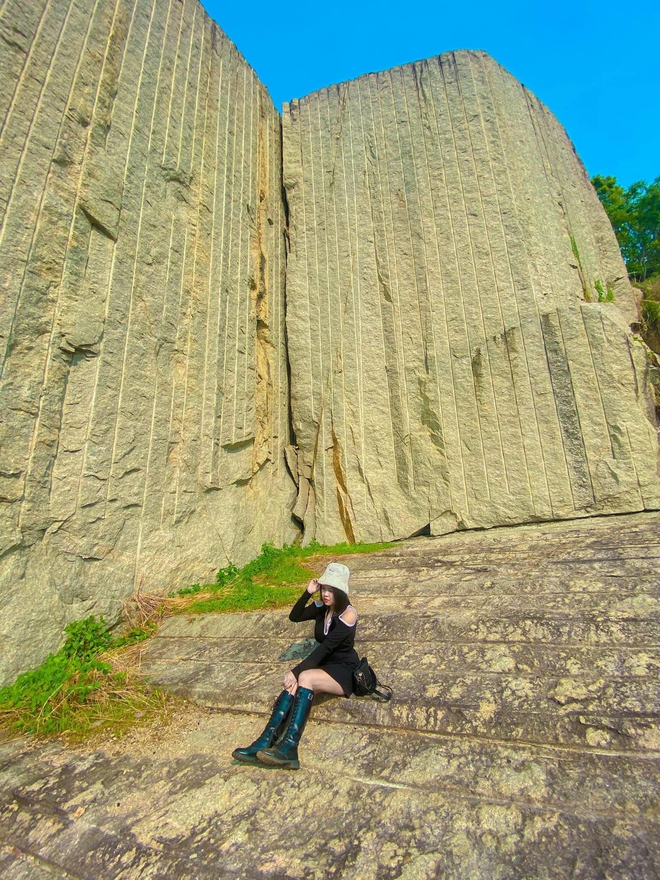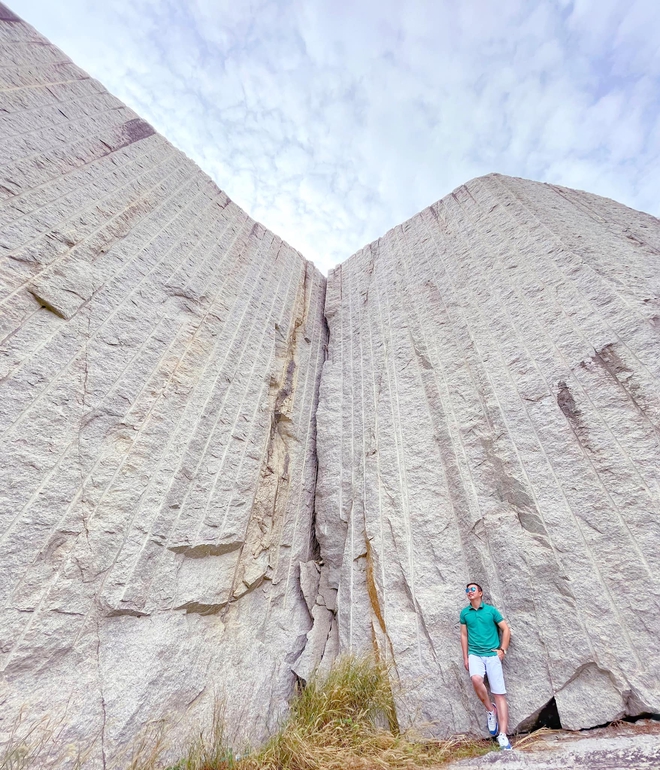 Photo: MC Hieu Hieu, Vo Thi Tuyet Nhi
With a terrain of both plains and hills, mysterious That Son mountain range, many historical and cultural relics and many impressive check-in points, An Giang is attracting a large number of tourists.
https://kenh14.vn/vien-ngoc-du-lich-moi-noi-cua-mien-tay-an-giang-bi-an-nhung-lai-day-ap-dia-diem-dep-nhu- painting-ve-20220515120907814.chn
You are reading the article
Emerging tourist gem of the West

at
Blogtuan.info
– Source:
Soha.vn
– Read the original article
here