Having a full material life, but a series of Vietnamese star children all have a proficient skill, seeing how well their parents raise their children.
Not only studying well, the Vietnamese star children like Subeo, Ca Phao, Jacky Minh Tri… also show their proficiency in the kitchen when they often go to the kitchen, showing off their talents in preparing many delicious dishes. .
Baby Subeo – Ho Ngoc Ha's son
Born and raised in a prestigious family, living a prosperous life, but boy Subeo is still often given housework by his parents.
In addition to studying and playing, Subeo showed great enthusiasm in manual jobs such as cleaning the house, washing the car for her father or taking care of the children. That is also the labor-loving habit that Ho Ngoc Ha has trained for her children since childhood.
During the quarantine period at home, not going out, Subeo has more time to practice sports and help her parents with simple chores. When at home, Subeo's mother also often plays with the children, helping her in the kitchen to cook.
Ho Ngoc Ha often sharing the moment when his son is working hard in the kitchen, making everyone praise him. Many parents are also interested in the singer's way of teaching their children.
Every time Subeo goes to the kitchen, she makes simple but delicious dishes for the family.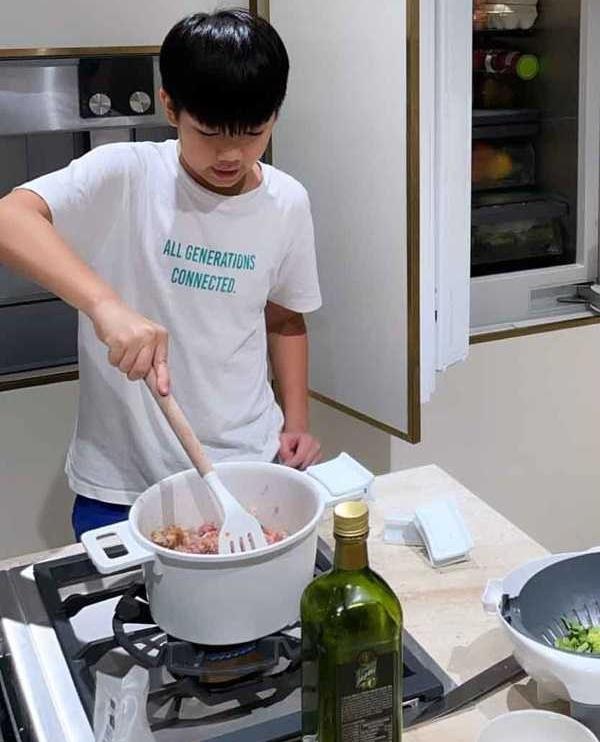 It can be seen that the boy is proficient in many stages of the kitchen, even performing movements while cooking like a professional chef.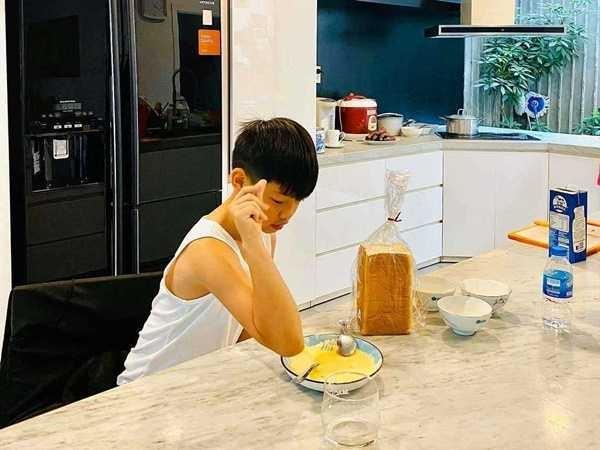 Subeo used to cause fever when making French Toast cakes and imitated the skillful way of salting famous chefs – Salt Bae.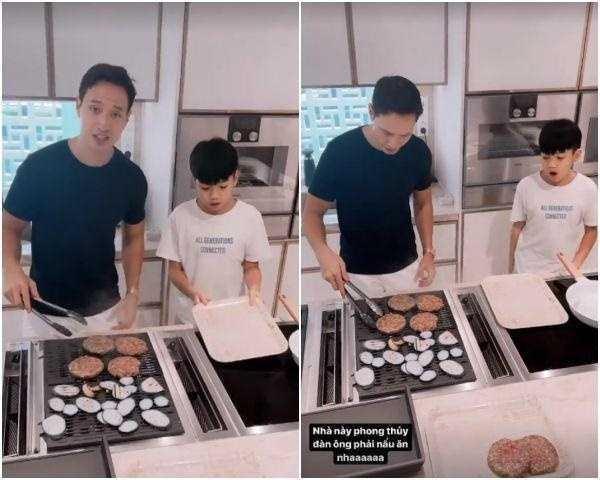 Ha Ho also showed off the moments when Subeo went to the kitchen with Kim Ly. The two work well together to create delicious dishes for the whole family.
Baby Ca Phao – Le Phuong's son
Le Phuong's son, Ca Phao, surprised many people because he was an excellent cook in the family. With a passion for cooking, Ca Phao can show off his talent in making many delicious dishes such as crepes, donuts and sometimes even moon cakes.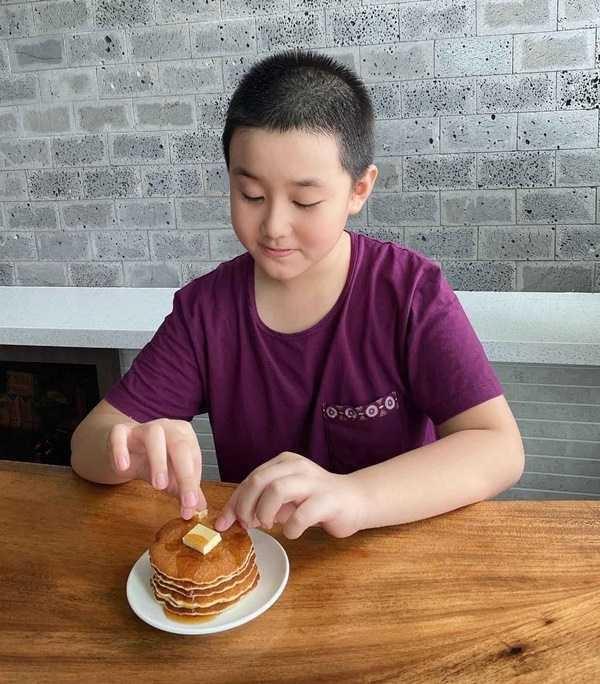 Ca Phao's proficiency makes Le Phuong very proud. The actress often shows off family meals, in which, young husband Trung Kien is the main chef and baby Ca Phao is the kitchen assistant.
Although only 9 years old, Ca Phao has proved to be very proficient in the kitchen work. The boy also showed off his talent in making many dishes and drinks that surprised many people.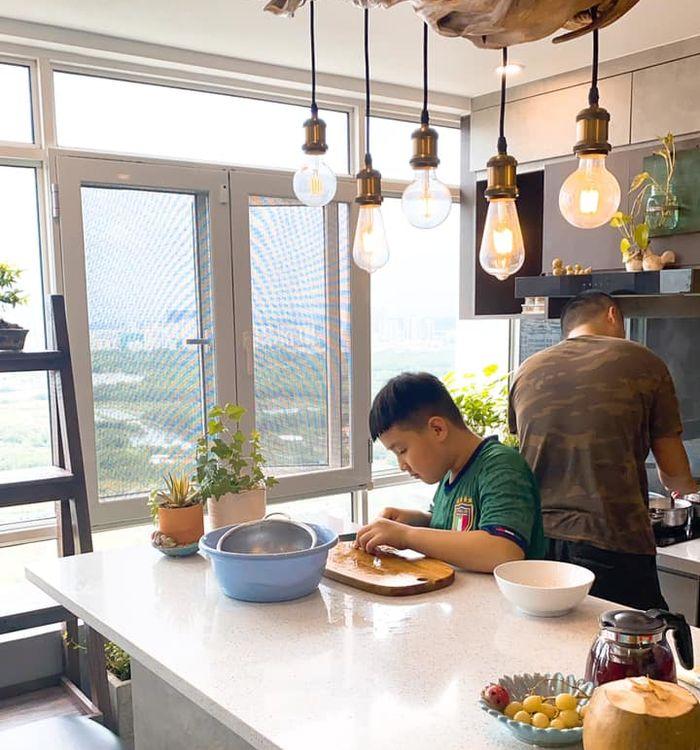 "Today, my father made honey grilled pork with egg sauce + minced beef kimchi soup, my second brother cooked aloe vera with alum sugar, my mother prepared fruit for dessert, and Bong enthusiastically helped me." Le Phuong shared.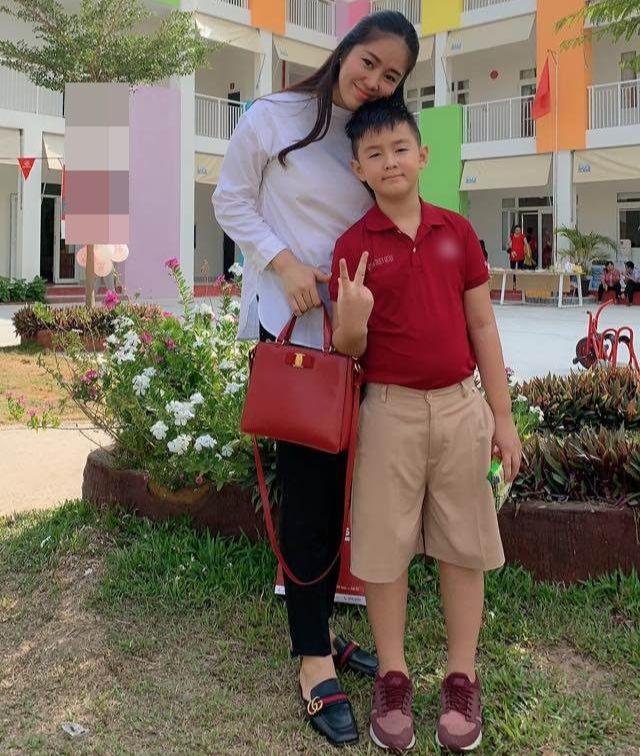 Baby Ca Phao was born in 2012 as the first son of actress Le Phuong and ex-husband Quach Ngoc Ngoan. The older he gets, the more he shows off his talents, such as singing.
Le Phuong's son's academic performance at school is also very good. The actress' son is also enthusiastically participating in cultural activities, so the boy is always the pride of the actress.
Baby Richard – son of Tang Thanh Ha
Ha Tang's son also makes his mother very proud when he prepares breakfast for the whole family by himself. Richard's breakfast consists of waffles, some sliced ​​bananas, scrambled eggs and a glass of water.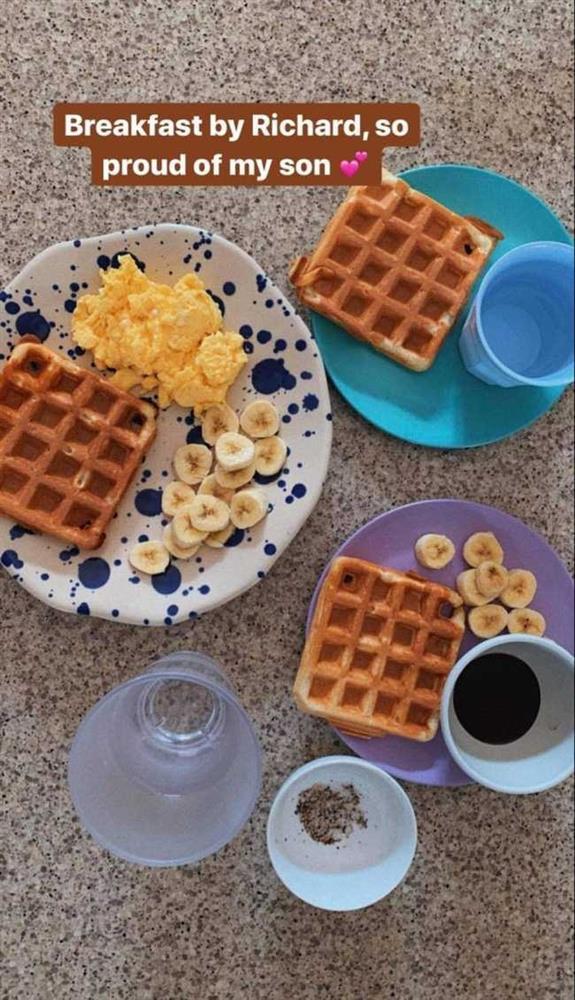 The dishes are both easy to make, delicious to the eyes and full of nutrients to have enough energy to function throughout a long day. Although simple, everyone praises the child's ingenuity and independence. This also makes Ha Tang happy and proud of her son.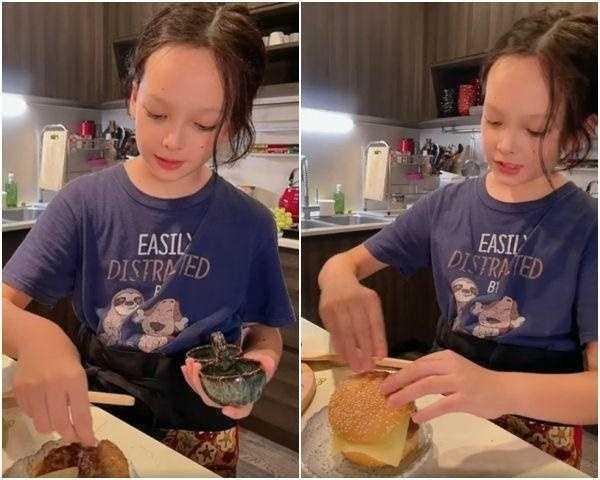 In addition to Subeo, Ca Phap, Richard, Tom – the son of singer Hong Nhung also made many people whisper because he was young, but went to the kitchen to help his mother cook. During the time of separation, the vocalist The Nightingale Sings In The Rain Take advantage of teaching 2 children many good things, including kitchen work.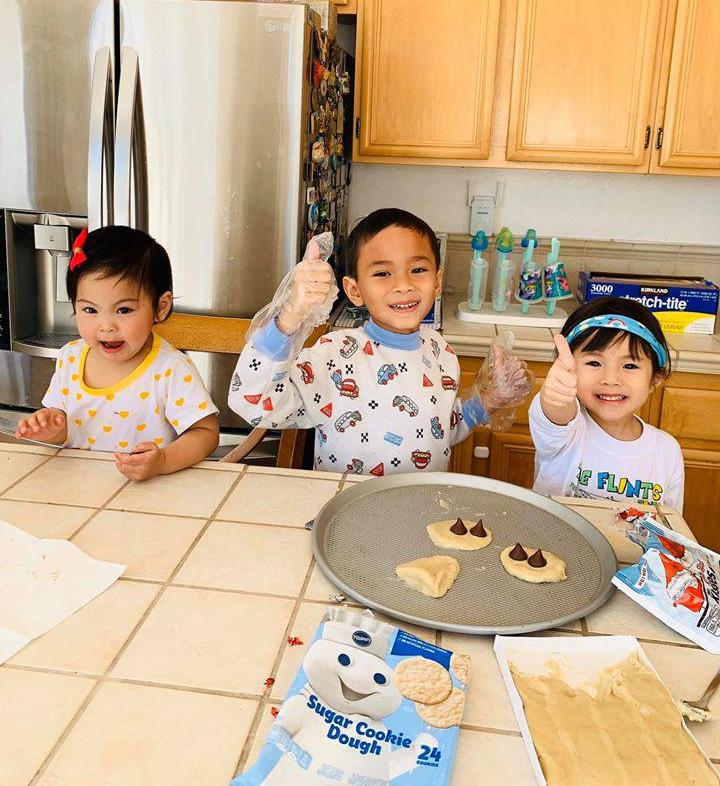 Jacky Minh Tri son of male singer Ngo Kien Huy and her younger sister Thanh Thao also often cook delicious meals that make people admire.
Thanh Thao once shared: "I go to the market with my mother, help her carry the calves, push the cart, pick things up, I do housework, look after my younger brother, play with my younger sister for my mother when she is busy, plant trees, water plants, clean the yard, get mail in the mailbox , washing clothes, drying clothes, washing dishes, washing rice, cooking rice and even withdrawing money at ATMs. In general, now I am afraid that without children, I don't know what to do!".
The benefits of putting your child in the kitchen early
Japanese nutrition experts believe that teaching children to cook is not simply a matter of skills, it is also a way to help children form an optimistic attitude to life. Therefore, kindergartens in Japan have set up a lot of cooking classes.
The teacher will guide the children how to slice carrots, bake cakes, cucumber salad, rice balls, sushi rolls… simple dishes that don't need the use of a fire. These dishes will be allowed by the teacher at the end of the day for the children to bring home to share with their parents.
Children's education experts also confirm that cooking is a beneficial experience and parents should start their children at an early age.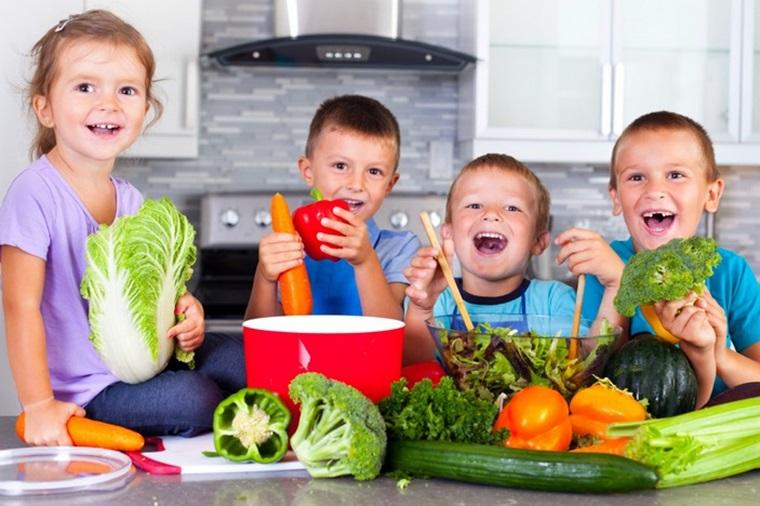 A study conducted by the University of Alberta, Canada found that children whose mothers helped prepare family meals were not only excited to try them, but also knew how to choose foods. healthy for yourself in the future.
Most importantly, these students were more interested in eating fruits and vegetables than those who were not in the kitchen.
Not only does it make the meals more appetizing, being in the kitchen early builds the necessary confidence for children. Don't be afraid to give your child compliments when she washes vegetables, whisks eggs, or measures flour for you, even if you have to clean up afterward.
The best thing is that the endless imagination of children will be unleashed in the kitchen. Under the guidance of your mother, give your child the freedom to experiment and cook dishes according to their imagination.
Encourage your child if the results are not as expected, and work with them to think of ways to change for a more delicious next time.
Joining children in the kitchen is also a great opportunity to introduce children to the importance of nutrition, food politics and hunger. Parents should introduce children to the broader issues surrounding food and consider "seasoning" to gently add more profound issues to the lesson.
You should remember, your ultimate goal is not to ask your child to create quality dishes, but to promote self-esteem and encourage children to develop independence, to encourage their self-confidence and to increase their self-esteem. strengthen interaction, exchange, family affection.
By Family & Society
You are reading the article
Ho Ngoc Ha teaches Subeo a point that all Vietnamese stars have

at
Blogtuan.info
– Source:
2sao.vn
– Read the original article
here