Recently, the role of Mrs. Hien of People's Artist Lan Huong in the film "Love the sunny dayAfter the movie "Living with the mother-in-law", "Thuong on a sunny day" continues to be a film in which People's Artist Lan Huong plays a difficult and overbearing mother-in-law. , behaved badly with her daughter-in-law, causing the whole family to fall into a situation of conflict and turmoil.Even because of her excellent role-playing, People's Artist Lan Huong also received many negative comments from the audience.
However, in stark contrast to those famous roles, People's Artist Lan Huong in real life has a family that everyone admires.
A perfect marriage with an old school friend
In 1988, People's Artist Lan Huong married Meritorious Artist Do Ky, then she was 27 years old. The two were high school friends at Kim Lien High School (Hanoi), then worked together at the Drama Theater. When they returned to the same house, due to poor economic conditions, both husband and wife were artists, but still had to do many other jobs such as cutting cloth, sewing, repairing machines, loading and unloading goods, etc. to provide for the family, to take care of the children.
Since then, 34 years have passed, but the audience is still admiring and admiring the affection of the couple. The image of Meritorious Artist Do Ky driving a motorbike to take People's Artist Lan Huong to work is probably no longer strange to fans. Even in the late afternoon, the artist's husband still keeps this habit.
People's Artist Lan Huong once revealed that Do Ky's husband is not a romantic type, but on the contrary, rarely speaks sweet, flowery words, shows little emotion, and rarely acts "romantic". But Meritorious Artist Do Ky is a husband who cares for his wife with practical actions.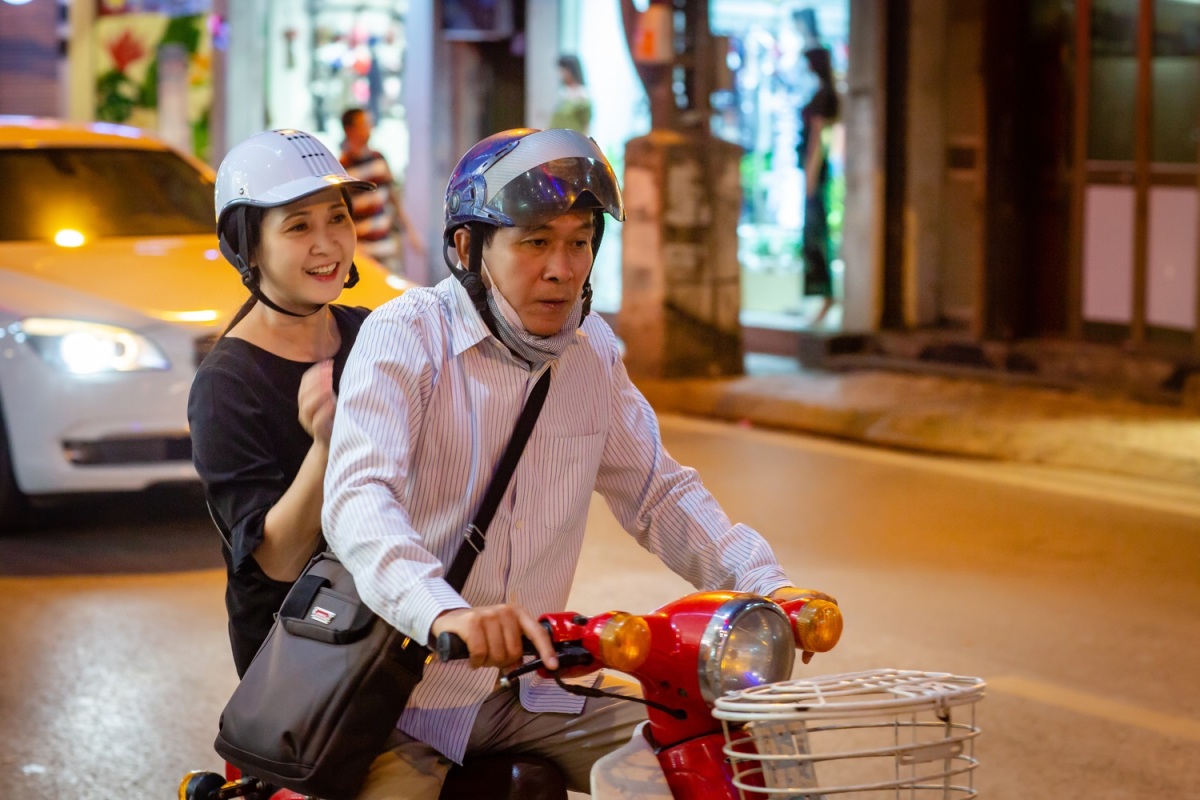 On special occasions, instead of giving flowers and gifts to each other, the husband and wife of People's Artist Lan Huong and Meritorious Artist Do Ky like to cook a meal, the family gathers together. For them, this is the most simple but warmest happiness.
"The more I think about it, the more I consider myself lucky to have a husband like Mr. Do Ky. Actually, he is the one who sacrifices a lot for me. For men, the career path is the most important, but Mr. Do Ky said. I just want to be with my wife for the rest of my life. That's what I always cherish. Without Mr. Do Ky, there would be no Lan Huong like today."the female artist shared in an interview.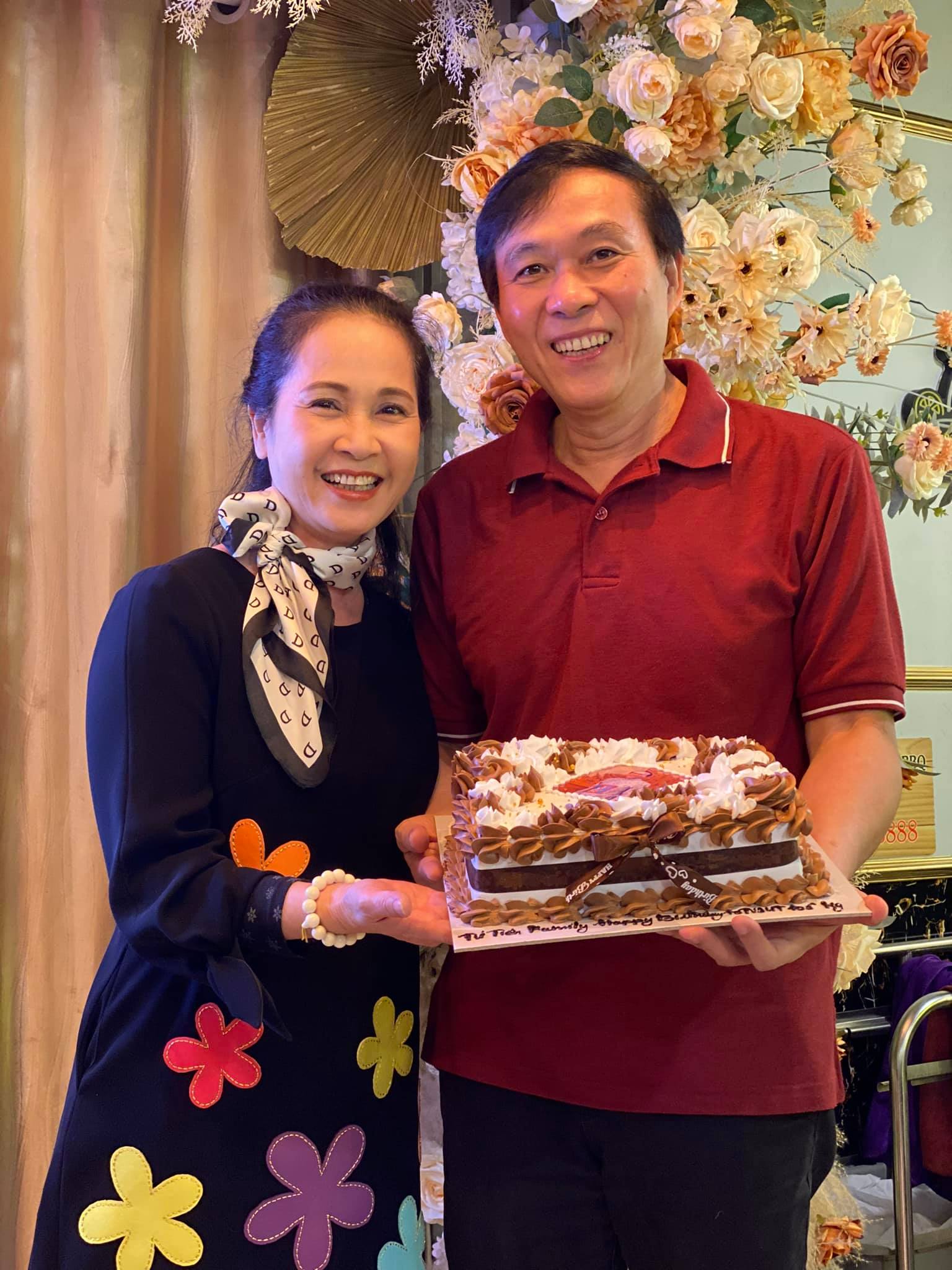 In the movie, she is a difficult mother-in-law, in real life she pampers her daughter-in-law more than her son
People's Artist Lan Huong and her husband Do Ky have two sons. Currently, the two artists have also become grandfathers and grandmothers. Seeing People's Artist Lan Huong play the difficult role of mother-in-law many times, the audience couldn't help but wonder if she was such a "real" mother-in-law in real life.
However, People's Artist Lan Huong in real life is famous as a psychological mother-in-law. The relationship of the female artist and daughter-in-law was revealed to be very comfortable and fun.
People's Artist Lan Huong said that she respects life, does not interfere in the upbringing of her children, creating the most comfortable psychology in the mother-in-law – daughter-in-law relationship.
"When I became a mother-in-law, I thought I had one more child and I considered my daughter-in-law as my daughter. I had one more friend, I didn't force her to do as I wanted. Even, I pampered my daughter-in-law more than anything. son and see me gain a lot. I respect his way of raising children and I also hope other mothers-in-law try to make their daughter-in-law comfortable when she comes home. In order to keep the family happy, I like the sayings the old people teach: "Tickling the rice tightly", "When the rice boils, reduce the fire". We always define family happiness, if we want to be sustainable, everyone must work together to cultivate it.People's Artist Lan Huong shared.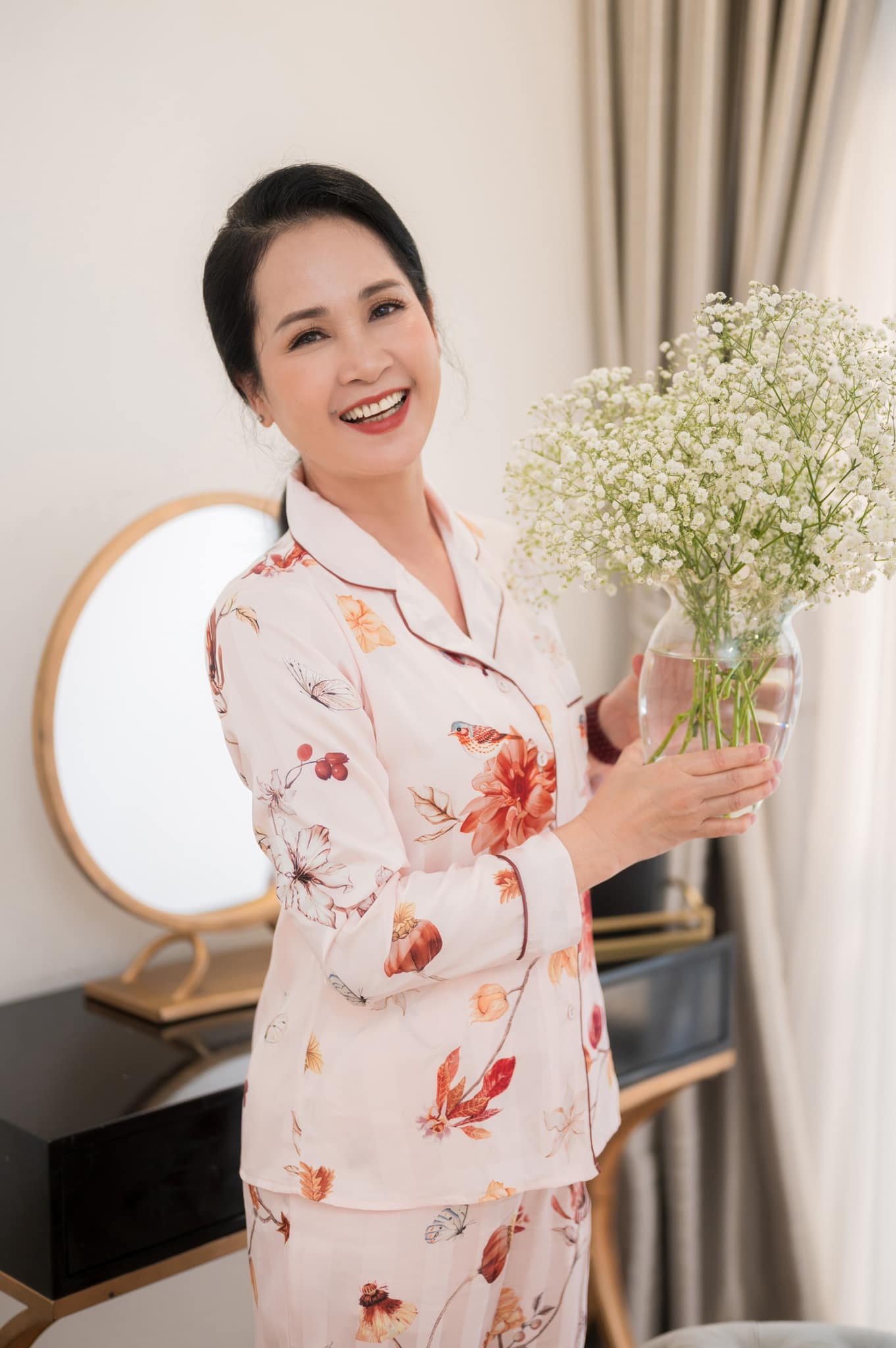 People's Artist Lan Huong once revealed that the relationship between the two daughters-in-law and her parents-in-law was so close that they called her "Mr Ky, "Sister Huong". grandparents look, "you can go anywhere", parents-in-law do not consider such things.Sometimes, People's Artist Lan Huong and her husband also go on a trip with their children and grandchildren.
https://afamily.vn/nsnd-lan-huong-me-chong-bi-ghet-nhat-man-anh-viet-tren-phim-cay-nghiet-ngoa-doi-chieu-con-dau-ma- Ai-gung-fu-20220513144115455.chn
You are reading the article
How harsh on the movie, how much pampering the daughter-in-law in real life

at
Blogtuan.info
– Source:
Afamily.vn
– Read the original article
here